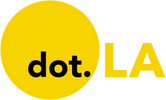 Get in the KNOW  
  on LA Startups & Tech  
X
What Are LA's Hottest Startups of 2021? We Asked Top VCs to Rank Them
Ben Bergman
Ben Bergman is the newsroom's senior finance reporter. Previously he was a senior business reporter and host at KPCC, a senior producer at Gimlet Media, a producer at NPR's Morning Edition, and produced two investigative documentaries for KCET. He has been a frequent on-air contributor to business coverage on NPR and Marketplace and has written for The New York Times and Columbia Journalism Review. Ben was a 2017-2018 Knight-Bagehot Fellow in Economic and Business Journalism at Columbia Business School. In his free time, he enjoys skiing, playing poker, and cheering on The Seattle Seahawks.
07:28 AM | January 04, 2021
Despite — or in many cases because of — the raging pandemic, 2020 was a great year for many tech startups. It turned out to be an ideal time to be in the video game business, developing a streaming ecommerce platform for Gen Z, or helping restaurants with their online ordering.
But which companies in Southern California had the best year? That is highly subjective of course. But in an attempt to highlight who's hot, we asked dozens of the region's top VCs to weigh in.
We wanted to know what companies they wish they would have invested in if they could go back and do it all over again.
---
Startups were ranked by how many votes each received. In the case of a tie, companies were listed in order of capital raised. The list illustrates how rapidly things move in startup land. One of the hottest startups had not even started when 2020 began. A number doubled or even 16x'd their valuation in the span of a few short months.
To divvy things up, we delineated between companies that have raised Series A funding or later and younger pre-seed or seed startups.
Not surprisingly, many of the hottest companies have been big beneficiaries of the stay-at-home economy.
PopShop Live, a red-hot QVC for Gen Z headquartered out of a WeWork on San Vicente Boulevard, got the most votes. Interestingly, the streaming ecommerce platform barely made it onto the Series A list because it raised its Series A only last month. Top Sand Hill Road firms Andreessen Horowitz and Lightspeed Venture Partners reportedly competed ferociously for who would lead the round but lost out to Benchmark, which was an early investor in eBay and Uber. The round valued PopShop Live at $100 million, way up from the $6 million valuation it raised at only five months prior.
Scopely, now one of the most valuable tech companies in Los Angeles, was also a top vote getter.
The Culver City mobile gaming unicorn raised $340 million in Series E funding in October at a $3.3 billion valuation, which nearly doubled the company's $1.7 billion post-money valuation from March. It is no coincidence that that was the same month stay-at-home orders began as Scopely has benefited from bored consumers staying on their couch and playing ScrabbleGo or Marvel Strike Force.
The company's success is especially welcome news to seed investors Greycroft, The Chernin Group and TenOneTen ventures, who got in at a $40 million post valuation in 2012. Upfront Ventures, BAM Ventures and M13 joined the 2018 Series C at a $710 post-money valuation.
Softbank-backed Ordermark, which flew more under the radar, also topped the list. The company's online ordering platform became a necessity for restaurants forced to close their dining rooms during the pandemic and raised $120 million in Series C funding in October.
On the seed side, two very different startups stood out. There was Pipe, which enables companies with recurring revenues to tap into their deferred cash flows with an instant cash advance, and Clash App, Inc., a TikTok alternative launched by a former employee of the social network in August.
We will have the list of Southern California's top seed startups out tomorrow.
Lead art by Candice Navi.
Ben Bergman
Ben Bergman is the newsroom's senior finance reporter. Previously he was a senior business reporter and host at KPCC, a senior producer at Gimlet Media, a producer at NPR's Morning Edition, and produced two investigative documentaries for KCET. He has been a frequent on-air contributor to business coverage on NPR and Marketplace and has written for The New York Times and Columbia Journalism Review. Ben was a 2017-2018 Knight-Bagehot Fellow in Economic and Business Journalism at Columbia Business School. In his free time, he enjoys skiing, playing poker, and cheering on The Seattle Seahawks.
https://twitter.com/thebenbergman
ben@dot.la
05:00 AM | February 23, 2023
Anastasia Lee (NBCUniversal)
During last year's LA Tech Week, the word on every AR professional's lips was "gamification" — the process of incorporating game elements into everyday experiences to help companies drive traffic and engagement, elevate in-person experiences, and provide consumer incentives and rewards. And nobody knows how to gamify a park experience quite like a gaming company.
Enter Super Nintendo World at Universal Studios in Los Angeles. Merging old school theme park values with new school technology, a trip to Super Nintendo World is as immersive and technologically ambitious as guests want it to be.
Upon arrival, guests have the option of enjoying the park in one of two ways: either as a traditional park goer who is there to partake of the food, attractions, and character meet and greets, or as an active participant in the game, an experience open to anyone who chooses to purchase a $40 Power-Up Band.
Available inside Super Nintendo World and at corresponding retail shops within Universal Studios, the bands — basically high tech snap bracelets — come in one of six character options: Mario, Luigi, Princess Peach, Yoshi, Toad, and Princess Daisy. Whichever character a guest chooses will determine the team they play for inside the park. Once purchased, the Power-Up Bands sync with the Universal Studios app, and allow parkgoers to collect digital treasures, level up by completing milestones, and to check their scores. Back at home, the Power-Up Band can be used as an amiibo — a physical item featuring a Nintendo character that consumers can tap against their Nintendo systems to make that character appear in the game, and unlock special items.
Nintendo's Power-Up Bands share some similarities with Disney's MagicBands, which were originally introduced in 2013. Serving as something of a Disney resort-specific wallet, the bands are equipped with radio frequency chips and allow guests to access theme park and hotel room tickets, and make purchases.
When beta testing on the MagicBands began in 2014, revenue in the company's parks and resorts segment increased by 6%. And in October of 2022, the company released a revamped version of the product, calling it the MagicBand+. A waterproof, rechargeable version of the same tech, the MagicBand+ allows patrons to unlock exclusive games within the parks and retail for between $35 and $65.

Which is to say, the possibilities for gamifying the park experience are enormous: in 2022, Universal announced a partnership with The Pokemon Company, and their intentions to bring interactive experiences to their park in Japan. PokemonGo is credited with being one of the most successful AR apps since its launch in 2016, so expectations for the collaboration are high.
The journey into Super Nintendo World begins, as one might expect, at the mouth of a green pipe. Walking through a tunnel pulsating with lights as the Mushroom Kingdom comes into view while the game's theme music and signature sound effects echo in the background, it's hard not to get excited — even for me, someone who has never won a game of Mario Kart in her entire life.
For Power-Up Band participants, the premise of the game is simple: Bowser Jr. has stolen the Golden Mushroom and hidden it away behind minion guards. Guests are charged with collecting at least three of the necessary keys to take back the Golden Mushroom before being permitted to challenge Bowser Jr. in his Shadow Showdown. Keys are accrued through participation in the park's four mini-games, like Goomba's Crazy Crain, which requires guests to pump a handle as fast as they can to keep Goomba from falling backward. Or the Thwomp Panel Panic, where guests compete to turn all the boxes a certain color before time runs out (during my turn, I was advised by an employee that blue is the easier option because there are fewer boxes).
Also available for collection are hidden stamps (I found the mushroom), and coins, courtesy of the yellow question boxes scattered around the park. To claim the coins, guests are instructed to touch the face of their Power-Up Bands to the bottom of the box ("hit it hard," an employee recommended after watching me fumble around for a minute). By the end of the day, I collected 1,271 points and, given that these encounters were entirely hands-free, hopefully, zero germs.
Incorporating AR and VR technology into the theme park experiences is becoming increasingly standard. Legoland offers an AR scavenger hunt, Disney partnered with Snapchat to create AR lenses so guests could snap selfies with their favorite characters, and the company is also working on new technology that would allow visitors to experience AR attractions without AR glasses.

Nintendo representative director and fellow Shigeru Miyamoto was instrumental in helping to bring the company's vision for the park to life. In an interview with Polygon, he explains how the team fused new technology with traditional park design, saying, "we have AR technology and Mario Kart that's blended together to create this harmony of the actual physical backdrops that are in the physical space and the changing virtual backdrop that's in front of the screen."
The theme park experience is changing: at the minimum, a one-day ticket to Universal Studios Hollywood will run you $109 dollars; at Disneyland, a similar pass retails starting at $83. These prices are prohibitive for most families, and adding attractions available only to people who can afford to purchase additional technology will continue to widen the rift between the people who can and can't afford to enjoy these kinds of experiences.
That said, the Power-Up Bands are fun, intuitive, and reusable. And for families who have the means, or plan on taking multiple trips to the park, the bands are an easy way to capture some of the experience and bring it home with you. Amusement park gift shops are still well-trafficked, but digital souvenirs like amiibos give patrons a functional memory of their time at the park, and offer a creative way to elevate their at-home gaming experience.
Ilana Gordon
Ilana Gordon is an entertainment, culture, and tech writer originally from Connecticut. She currently lives in Los Angeles.
03:49 PM | October 14, 2022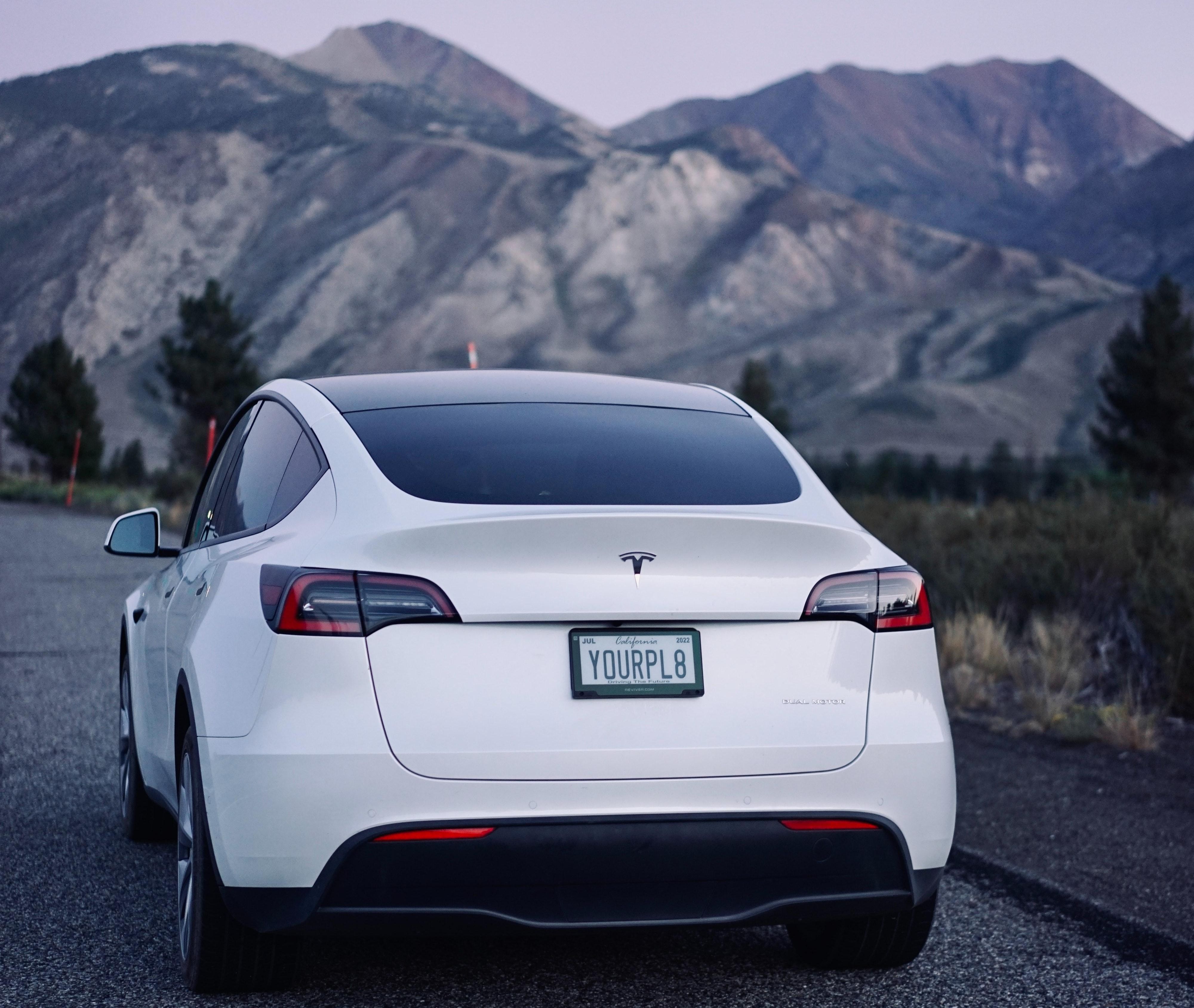 Thanks to a new bill passed on October 5, California drivers now have the choice to chuck their traditional metal license plates and replace them with digital ones.
The plates are referred to as "Rplate" and were developed by Sacramento-based Reviver. A news release on Reviver's website that accompanied the bill's passage states that there are "two device options enabling vehicle owners to connect their vehicle with a suite of services including in-app registration renewal, visual personalization, vehicle location services and security features such as easily reporting a vehicle as stolen."
Reviver Auto Current and Future CapabilitiesFrom Youtube
There are wired (connected to and powered by a vehicle's electrical system) and battery-powered options, and drivers can choose to pay for their plates monthly or annually. Four-year agreements for battery-powered plates begin at $19.95 a month or $215.40 yearly. Commercial vehicles will pay $275.40 each year for wired plates. A two-year agreement for wired plates costs $24.95 per month. Drivers can choose to install their plates, but on its website, Reviver offers professional installation for $150.

A pilot digital plate program was launched in 2018, and according to the Los Angeles Times, there were 175,000 participants. The new bill ensures all 27 million California drivers can elect to get a digital plate of their own.
California is the third state after Arizona and Michigan to offer digital plates to all drivers, while Texas currently only provides the digital option for commercial vehicles. In July 2022, Deseret News reported that Colorado might also offer the option. They have several advantages over the classic metal plates as well—as the L.A. Times notes, digital plates will streamline registration renewals and reduce time spent at the DMV. They also have light and dark modes, according to Reviver's website. Thanks to an accompanying app, they act as additional vehicle security, alerting drivers to unexpected vehicle movements and providing a method to report stolen vehicles.
As part of the new digital plate program, Reviver touts its products' connectivity, stating that in addition to Bluetooth capabilities, digital plates have "national 5G network connectivity and stability." But don't worry—the same plates purportedly protect owner privacy with cloud support and encrypted software updates.

5 Reasons to avoid the digital license plate | Ride TechFrom Youtube
After the Rplate pilot program was announced four years ago, some raised questions about just how good an idea digital plates might be. Reviver and others who support switching to digital emphasize personalization, efficient DMV operations and connectivity. However, a 2018 post published by Sophos's Naked Security blog pointed out that "the plates could be as susceptible to hacking as other wireless and IoT technologies," noting that everyday "objects – things like kettles, TVs, and baby monitors – are getting connected to the internet with elementary security flaws still in place."
To that end, a May 2018 syndicated New York Times news service article about digital plates quoted the Electronic Frontier Foundation (EFF), which warned that such a device could be a "'honeypot of data,' recording the drivers' trips to the grocery store, or to a protest, or to an abortion clinic."
For now, Rplates are another option in addition to old-fashioned metal, and many are likely to opt out due to cost alone. If you decide to go the digital route, however, it helps if you know what you could be getting yourself into.
Steve Huff
Steve Huff is an Editor and Reporter at dot.LA. Steve was previously managing editor for The Metaverse Post and before that deputy digital editor for Maxim magazine. He has written for Inside Hook, Observer and New York Mag. Steve is the author of two official tie-ins books for AMC's hit "Breaking Bad" prequel, "Better Call Saul." He's also a classically-trained tenor and has performed with opera companies and orchestras all over the Eastern U.S. He lives in the greater Boston metro area with his wife, educator Dr. Dana Huff.
steve@dot.la