papaya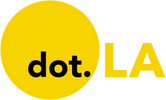 Get in the KNOW
on LA Startups & Tech
X
papaya
Illustration by Ian Hurley
In Los Angeles—like the startup environment at large—venture funding and valuations skyrocketed in 2021, even as the coronavirus pandemic continued to surge and supply chain issues rattled the economy. The result was a startup ecosystem that continued to build on its momentum, with no shortage of companies raising private capital at billion-dollar-plus unicorn valuations.

In order to gauge the local startup scene and who's leading the proverbial pack, we asked more than 30 leading L.A.-based investors for their take on the hottest firms in the region. They responded with more than two dozen venture-backed companies; three startups, in particular, rose above the rest as repeat nominees, while we've organized the rest by their amount of capital raised as of January, according to data from PitchBook. (We also asked VCs not to pick any of their own portfolio companies, and vetted the list to ensure they stuck to that rule.)
Without further ado, here are the 26 L.A. startups that VCs have their eyes on in 2022.
If you've ever gotten a parking ticket in Las Vegas, you've probably heard of Papaya.
The fintech company based in Los Angeles can be found on every parking ticket in Las Vegas to make it easier for people to pay their fine.
The company has long been in the business of advertising itself with some of the worst financial news a person can get: a parking ticket, an unexpected hospital bill, or a forgotten utilities fee. The goal is to make hard-to-track paper bills easier to pay. On Wednesday, it announced it raised a $50 million Series B round from Bessemer Ventures with additional funds from the likes of Sequoia Capital and Sound Ventures.
"Finances is the number one cause of stress for most families more than anything else. And the second keep being bills, especially paper bills, is a significant component of that stress," said Josh Mittler Papaya's head of business operations. "We've seen that massive opportunity to ease financial burdens and create a way for Americans to easily pay bills. It is really what led to the founding."
The company was founded by Patrick Kann and Jason Metzler in 2016 after Kann moved to the U.S. from Brazil. Brazil's bill pay system is one online centralized portal, and paper bills came with a scannable barcode that make the process of paying paper and online bills relatively seamless. By comparison, the U.S. has multiple fragmented systems for paying rent, utilities and for health care services that are scattered across online portals and mailing checks.
Through the Papaya app, users can take a picture of their bill and type in the amount they want to pay and fulfill that bill payment as long as the end user has a mailing address or an online payment portal. Papaya doesn't need to have a partnership or integration with any specific bill, and users don't need to log in or connect to those bill payment systems.
Using optical character recognition, the software enables the app to look at every bill — no matter what the format is — and recognize each piece of information. You could, theoretically, rip up your bill and rearrange the pieces, and the software would still recognize your name, address and the bill amount.
This gives Papaya the flexibility to pay all kinds of bills for all kinds of companies, no matter what they look like.
"We increase their volume of payments that go through Papaya versus their traditional means of web portals, paper checks or phone calls," Mittler said. "We help businesses get paid faster and more often."
Papaya uses user data to create new products. It also reserves the right to share personal information with third party service providers, per its privacy statement.

The raise will go towards expanding Papaya's 80-person team (particularly in the product and engineering departments) and expanding its partnerships. The company has partnered with large municipalities and health care organizations that will direct people to pay via Papaya on their paper bill statements.
Correction: An earlier version incorrectly stated that Las Vegas tickets include QR codes on their parking tickets. The story has also been updated to add the correct link to its privacy policy and clarify the policy.
Despite — or in many cases because of — the raging pandemic, 2020 was a great year for many tech startups. It turned out to be an ideal time to be in the video game business, developing a streaming ecommerce platform for Gen Z, or helping restaurants with their online ordering.
But which companies in Southern California had the best year? That is highly subjective of course. But in an attempt to highlight who's hot, we asked dozens of the region's top VCs to weigh in.
We wanted to know what companies they wish they would have invested in if they could go back and do it all over again.
Startups were ranked by how many votes each received. In the case of a tie, companies were listed in order of capital raised. The list illustrates how rapidly things move in startup land. One of the hottest startups had not even started when 2020 began. A number doubled or even 16x'd their valuation in the span of a few short months.
To divvy things up, we delineated between companies that have raised Series A funding or later and younger pre-seed or seed startups.
Not surprisingly, many of the hottest companies have been big beneficiaries of the stay-at-home economy.
PopShop Live, a red-hot QVC for Gen Z headquartered out of a WeWork on San Vicente Boulevard, got the most votes. Interestingly, the streaming ecommerce platform barely made it onto the Series A list because it raised its Series A only last month. Top Sand Hill Road firms Andreessen Horowitz and Lightspeed Venture Partners reportedly competed ferociously for who would lead the round but lost out to Benchmark, which was an early investor in eBay and Uber. The round valued PopShop Live at $100 million, way up from the $6 million valuation it raised at only five months prior.
Scopely, now one of the most valuable tech companies in Los Angeles, was also a top vote getter.
The Culver City mobile gaming unicorn raised $340 million in Series E funding in October at a $3.3 billion valuation, which nearly doubled the company's $1.7 billion post-money valuation from March. It is no coincidence that that was the same month stay-at-home orders began as Scopely has benefited from bored consumers staying on their couch and playing ScrabbleGo or Marvel Strike Force.
The company's success is especially welcome news to seed investors Greycroft, The Chernin Group and TenOneTen ventures, who got in at a $40 million post valuation in 2012. Upfront Ventures, BAM Ventures and M13 joined the 2018 Series C at a $710 post-money valuation.
Softbank-backed Ordermark, which flew more under the radar, also topped the list. The company's online ordering platform became a necessity for restaurants forced to close their dining rooms during the pandemic and raised $120 million in Series C funding in October.
On the seed side, two very different startups stood out. There was Pipe, which enables companies with recurring revenues to tap into their deferred cash flows with an instant cash advance, and Clash App, Inc., a TikTok alternative launched by a former employee of the social network in August.
We will have the list of Southern California's top seed startups out tomorrow.
Lead art by Candice Navi.