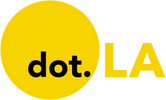 Get in the KNOW  
  on LA Startups & Tech  
X
Sports Tech
The latest news about sports technology and sportstech startups in Southern California from dot.LA
When it comes to the streaming wars, live sports has largely stayed on the sidelines. As consumers flee traditional TV in favor of online streaming, media giants have bulked up their content offerings with vast libraries of movies and shows. But if you want to watch regional sports or the big national game, you often need a pay TV subscription.

That's slowly starting to change.Starting this fall, Amazon Prime Video is the exclusive home of the NFL's Thursday Night Football. Apple TV Plus and Comcast's Peacock already stream MLB games. And HBO Max has landed some U.S. national soccer games beginning next year.
Sounds like great news for sports fans, especially cord cutters, right? Maybe not. A new Deloitte survey shows many fans now feel burdened by the sheer number of apps needed to get the games they want. Almost two-thirds of fans (62%) said they get upset when they can't figure out where to watch an event, and more than half (54%) have missed a game because of this problem. Nearly half (49%) believe they must pay for too many subscriptions for sports.
"Many of them are willing to pay a premium to watch their content. However, in the current fragmented world, they're frustrated," Kat Harwood, who works in Deloitte's Sports and Strategy practice, told me.
This is somewhat ironic. Many consumers ditched the pay TV bundle because they were sick of paying for channels they didn't watch, preferring to buy content a la carte instead. Now, fans are finding it difficult to stitch together subscriptions and keep track of which platform carries which game on which day.
It's still the early days of sports migration onto streaming, with many of the broadcast rights still locked up in existing deals with TV networks. But as those contracts expire and are renegotiated, we could end up in a place where fans need separate subscriptions for each of the major sports leagues, for example.
"You could even see it be more fragmented, where based on different teams and regions, etc., you have even more different providers," said Harwood, who lives in Manhattan Beach. "I think we have to wait and see."
To be sure, there are benefits from the growing number of sports streaming options. The competition is leading to better products, with apps offering fans more personalized services. Apps could eventually integrate features like sports betting and social components to boost engagement, Harwood noted. Teams may even be less inclined to "tank" (essentially lose games on purpose as a long-term strategy) if teams have a more vested interest in viewership and want to retain subscribers, she added.
But leagues and sports broadcasters must tread carefully as they pull fans in too many directions, or else risk alienating their most die-hard customers. "We need all the players in the industry to be focused on delivering a positive fan experience," Harwood said.
One possible outcome? Something that re-aggregates content, a bit like the TV bundle. "Likely not all the way to a bundle, but it's going to start coming back towards a less fragmented world," Harwood predicted.
It turns out the wildly expensive cable packages that many people canceled were good for at least one thing: keeping sports all in one place. —Christian Hetrick

Fans attending the Stanley Cup playoff at Crypto.com Arena in May 2022 might have noticed that the Los Angeles Kings went the extra mile with in-arena videos. Vibrant, 3D images of players plus Kings mascot Bailey the Lion flashed across the massive screens, impressive products of the team's collaboration with Israeli "deep tech" startup, Tetavi. However, the excitement of the games might have obscured the significance of those videos—they marked the first time an NHL team used volumetric technology to record player footage.

Volumetric technology, according to Tetavi's website, "brings real humans into the digital world" by creating "the next generation of photorealistic digital content and immersive experiences for the Metaverse and Web3." This means that even though the Kings ultimately lost the playoffs to the Edmonton Oilers, the team still forged a path for the National Hockey League (NHL) to enter the metaverse. According to an in-depth report by ESPN's Greg Wyshynski, the Kings' innovative videos are just the beginning of the NHL "just dipping its collective toes in the Metaverse."

The Kings went with immersive, VR-friendly video, but ESPN reports that around the same time, the St. Louis Blues introduced metaverse shopping. The Blues metaverse experience featured a realistic look inside the team locker room, where fans could browse through team merchandise. In addition, ESPN reports that the NHL is now actively working on new and novel game-watching experiences accessible via an Oculus headset and "believes that's a gateway to further involvement in the Metaverse."
According to ESPN, the NHL is targeting its younger fans with new metaverse and VR technology. League Executive Vice President of Business Development and Innovation Dave Lehanski told the sports network that the question was, "How do we create an additive experience for kids at the game?"
He added that what the NHL wants to do "is take this experience and add stuff that people never contemplated before."
Los Angeles Kings President Luc Robitaille agreed but added that for the Kings and perhaps pro hockey in general, "what's important is to try something new and take risks."
Curiosity about the metaverse—and Web3 in general—isn't limited to the NHL or the Kings. The Los Angeles Rams opened a "virtual fan house" after winning Super Bowl LVI. In June 2022, Los Angeles Lakers legend Earvin "Magic" Johnson announced that he'd purchased football and basketball franchises in SimWin Sports, the world's most popular digital sports league.
In a press release about his purchase, Johnson said this "multi-billion-dollar business is about to take off." It's beginning to look like many decision-makers in pro sports agree with him.
This is the web version of dot.LA's daily newsletter. Sign up to get the latest news on Southern California's tech, startup and venture capital scene.
Tucked into the far corner of my closet is a pair of musty-smelling hockey gloves that belonged to one of my favorite Philadelphia Flyers: left-winger Scott Hartnell. When I was a teen, I begged my father to buy them, believing there was something special about owning the torn, oversized and otherwise useless gloves that Hartnell once wore.

So like a lot of sports fans, I'm familiar with the concept of buying rare items of sentimental and questionable financial value. It's no surprise, then, that sports fans who've long collected trading cards and autographed baseballs are apparently more likely to embrace NFTs, the digital assets that prove ownership and authenticity through blockchain technology.
According to a new survey from Playa Vista-based National Research Group (NRG), sports fans are both better informed about NFTs and are more likely to have a positive opinion of them. For example, 81% of "avid sports fans" in the U.S. were open to learning more about NFTs. Compare that to just 31% of American consumers identified as "non-fans."
That's good news for startups like Santa Monica-based Autograph, the NFT sports agency co-founded by NFL legend Tom Brady. Autograph, a platform that lets athletes sell NFTs directly to fans, is among a crop of tech companies in L.A. and elsewhere that have raised millions from investors to bring non-fungible tokens to the sports world.
There's a "relationship between NFTs and digital collectibles, and traditional sports memorabilia and collectibles," Jay Kaufman, NRG's executive vice president of sports, told me. "A lot of sports fans are not necessarily in the NFT space…for the pure profit, but there's an emotional tie to it."
Fan infatuation with collectibles isn't the only thing driving this trend. Some of the earliest high-profile NFT projects—such as NBA Top Shot—were sports-related. That has given sports fans more time to learn and understand the technology, Kaufman said. One could also draw a connection between NFTs and the rise of sports betting, which may soon come to California. Many fans have shown that they're willing to take on some financial risk by placing wagers on games and player performance.
That's not to say sports fans aren't skeptical of the technology and aware of its problems. The crypto market's financial freefall and headline-grabbing scams have made fans understandably leery. Just 15% of sports fans have complete trust in NFT marketplaces, according to NRG's survey of 3,250 people. Trust in NFT marketplaces was especially low in Japan, the report noted.
Jay Kaufman said sports fans are, generally, less skeptical of NFTs than the average person. But a vast majority (84%) still want more regulation of an industry that's as chaotic as the Wild West. In particular, sports fans told NRG that they'd like rules restricting NFT purchases to adults or consumer protections insulating buyers from scams.
"They weren't crazy regulations," Kaufman said. "Just to kind of control what's actually happening in the marketplace."
Beyond improving trust, NFT collections must replicate the scarcity and uniqueness of physical collectibles to be successful. Two-thirds (67%) of sports fans say they still prefer physical pieces of memorabilia over their digital equivalents. At the end of the day, NBA Top Shot NFTs may be scarce, but they're essentially video clips of highlights that can be viewed on YouTube.
To better compete with physical collectibles, sports NFTs may need to offer more tangible benefits and experiences. Perhaps meet-and-greets with players or VIP packages inside arenas.
"[Sports NFTs] have to be something different to continue to grow," Kaufman said. "Otherwise, it's gonna get stale." — Christian Hetrick