Sports Tech
The latest news about sports technology and sportstech startups in Southern California from dot.LA
Appetize, a Playa Vista mobile ordering service that delivers food at Dodger games and other large venues , just got gobbled up for $415 million by payment and software service SpotOn.
The acquisition was part of the San Francisco-based SpotOn's $300 million Series E funding round led by Andreessen Horowitz that values the company at $3.15 billion.
Adding Appetize will help SpotOn, which is focused on providing software and management tools to small and medium-size restaurants and retailers, further expand its reach.
Appetize is already being serviced in 65% of sports and entertainment venues like L.A.'s Dodger Stadium and Honda Center in Anaheim, home to the Anaheim Ducks. Their platform includes point of sale devices, self-service kiosks, handheld devices, online ordering, that offer tap or scan payment options, including Apple Pay, Google Pay which allows fans to order from the comfort of their seat.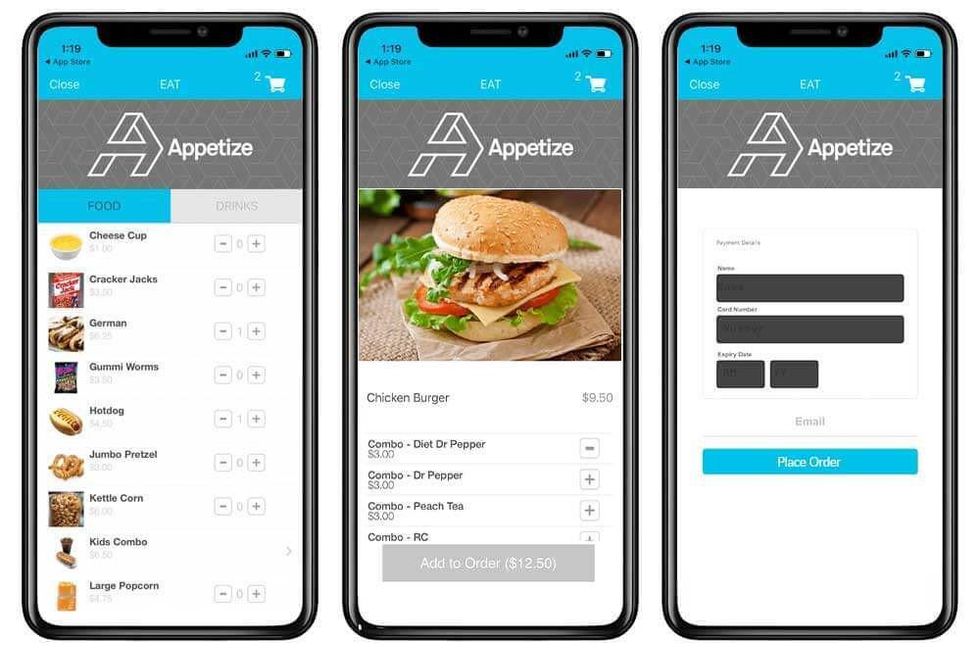 Max Roper, CEO of Appetize will continue running the business, but will take on the role of president of SpotOn Enterprise. "We are super excited about being able to service the end to end market from the coffee shop all the way up to the super bowl stadium level," Roper stated.
The combined companies will have over 1,600 employees, 350 from Appetize and 1,300 from SpotOn and is expected to grow with this acquisition.
Appetize will retain their offices in Los Angeles and employees will continue their roles under the SpotOn Enterprise.
All transactions at each venue are still handled by SpotOn Enterprise, which includes point of sale, kiosk, mobile ordering, and inventory.
"For us, the goal is to provide the best product to the clients we service today and to future clients we will have in the future. The unique thing is being able to service top to bottom and the middle market, no one is able to service that 10-100 store chain," Roper stated.
From Your Site Articles
Related Articles Around the Web
A favorite social media tool of the NBA and MLB, Santa Monica-based Greenfly just scored with an $8.4 million funding round and backing from 16-year NBA veteran Chris Paul.
Created by former MLB All-Star Shawn Green, Greenfly is a software-as-a-service content management system that lets organizations share, crowdsource and distribute photos and videos on social media. It's popular among sports teams, with a roster of about 250 organizations.
The software lets them see where their images are shared and the amount of social media engagement. And it last month inked a deal with Getty Images that gives athletes and other users access to Getty photos.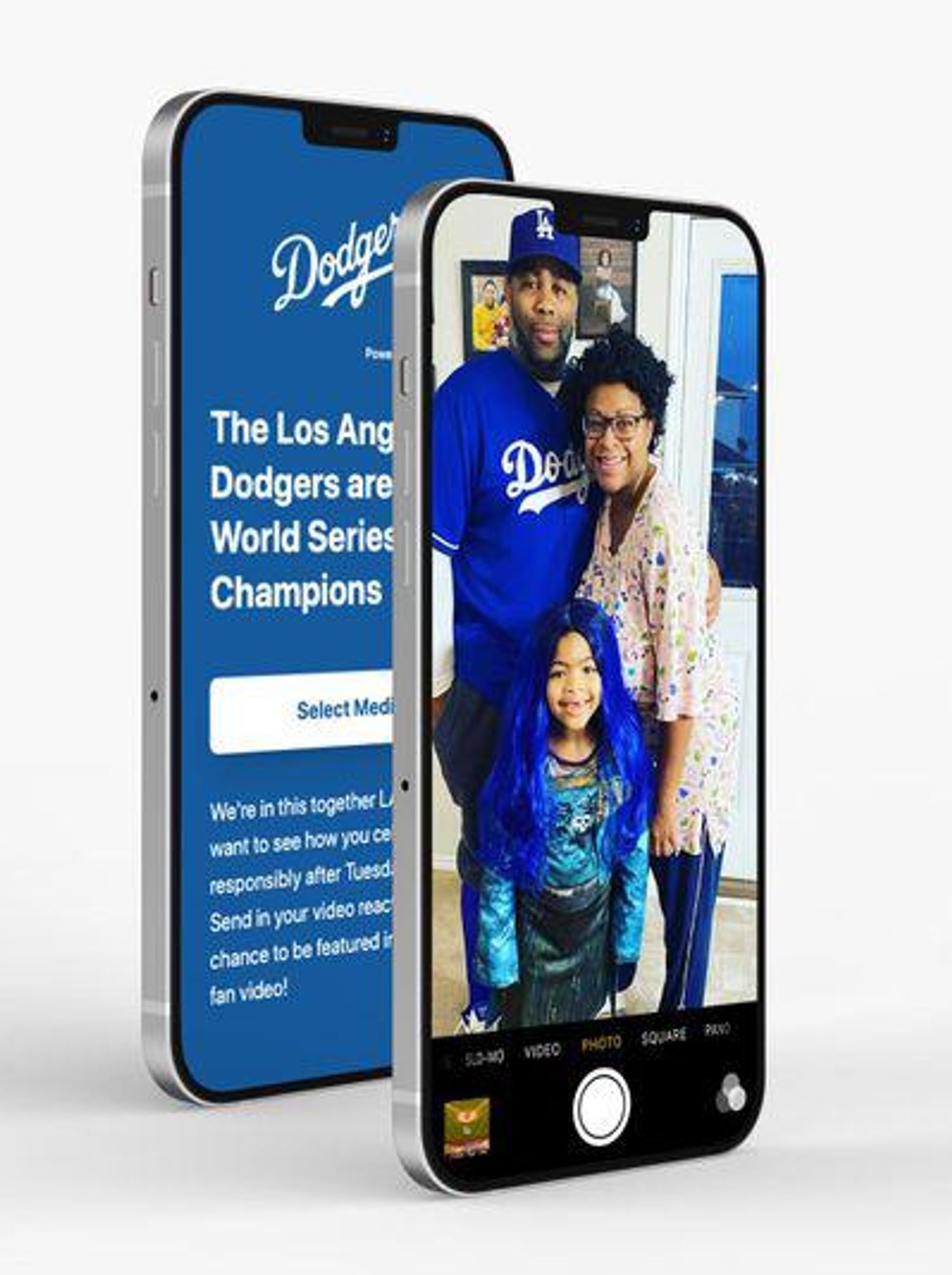 Teams like the Los Angeles Dodgers have tapped the app to create a virtual celebration when the pandemic prevented them from celebrating their 2020 World Series with fans.
The company was founded in 2014 by Daniel Kirschner alongside Green, a 14-year MLB veteran, who realized that the way sports teams needed a central hub.
The platform is targeted toward large organizations who manage lots of photo and video content taken from fans and others. Its customers include high-profile sports organizations and political campaigns, including Joe Biden's 2020 run for president.
Greenfly helps those organizations share content with individual influencers, who often work with multiple brands.
"Most of the content never sees the light of day," said Kirschner. "A majority of that content is incredibly valuable and relevant for people in the network. And so just to get it into the hands of the athletes themselves for example so they can share or broadcast partners or sponsors is super valuable."

Paul, now a point guard for the Phoenix Suns, joined Greenfly as a sponsor and partner during Greenfly's strategic growth round after using the platform to manage his on- and off-the-court social media presence, the company announced Tuesday.

Other investors include Verance Capital, Higher Ground Labs, DD Venture Capital, SW19 Ventures, LinkinFirm and Allievo Capital as well as participation from previous investors Go4it Capital, Elysian Park Ventures, Alpha Edison and Iconica Partners.
"Greenfly is one of the most recognizable names among athletes," Paul said in the announcement, "but its application and impact extends far beyond the court or field."
Paul, who spent six seasons playing for the Los Angeles Clippers, has a track record as an active investor. He has backed companies including the Los Angeles-based sports NFT marketplace Dibbs and New York-based agro-tech startup Bowery Farming.
Greenfly has over 500 client organizations and more than 44,000 users. Users can access Greenfly through its desktop and mobile apps. Pricing is determined by how many users are within the customer's network.
Kirschner declined to comment on Greenfly's revenue figures, but said the company is experiencing "strong growth."
Kirschner said Greenfly is hoping to make the most out of its relationship with Paul, who is also the president of the NBA Players Association and a State Farm spokesperson.
"He's just an incredibly engaged and thoughtful person and somebody who doesn't just want to write a check, he really wants to bring what he brings to bear, which is like his insight, his perspective, his relationships," Kirschner said. "And so it's just a really special opportunity for us to team up."
What if you could own a small portion of a Mickey Mantle or Stephen Curry rookie card? A new marketplace for sports cards and NFTs wants to allow users to do exactly that.
El Segundo-based Dibbs, which brands itself as "the only real-time fractional sports card marketplace," secured a $13 million Series A round this week. Foundry Group led the round, with several superstar athletes such as Chris Paul and Skylar Diggins-Smith also participating.
Since last year, the sports card trade has reached record highs — in some cases, outpacing stock markets — with all-time high trading prices and a significant increase in online trades. The industry has even reeled in venture capitalists, including L.A.-based VCs Carter and Courtney Reum.
Alongside the growing interest in investing in physical cards is a booming market in trading sports-related digital tokens. The asset class known as NFTs (non-fungible tokens) has been expanding quickly, with marketplaces like NBA Top Shot making millions and upstarts like BallerTV minting tokens for high school athletes.
In a way, Dibbs combines these two industries. Traders can send their cards to Dibbs, who create digital representations of the card to be minted and sold as NFTs. While the card sits in a highly secure vault powered by PWCC Vault, the seller can profit off of the sales, and Dibbs takes a trading fee.
Dibbs sells these collectibles as fractional NFTs, meaning users do not have to contribute large amounts of money to participate in trades. Instead, they can own fractions of NFTs, which can be bought and sold on the platform.
So called "smart contracts" baked into the blockchain algorithm give buyers a full NFT once they've accumulated enough fractions. At that point, the user can either have the physical card sent to them or they can keep the full NFT to trade on other marketplaces.
"More than anything else, [the NFT craze has] gotten people to think about collecting differently," said CEO and co-founder Evan Vandenberg. "Before it was this kind of physical attachment, and I think people are now much more comfortable separating that possession from ownership concept and being able to do these things in a digital form."
Vandenberg said the appeal of owning a fraction of a sports card NFT lies in not only the affordability but also in the potential for this specific market to grow.
"Sports cards have been around since the 19th century, so we're talking about 100-plus years of actual collectability, of value," he said, adding that he hopes to see the market for digital cards grow as well. "I'm the biggest fan of NFTs. I hope they really have longevity."
The fractionalization of NFTs has stirred up controversy in the crypto world, prompting concerns that fractions of NFTs could at some point be reclassified as securities — meaning they would be legally subject to regulation. At the Security Token Summit last March, SEC Commissioner Hester Peirce said of fractionalized NFTs, "You better be careful that you're not creating something that's an investment product. That is a security."
Such talk doesn't faze Vandenberg, who said Dibbs does not see their fractional NFTs as securities.
"Where fractional ownership — whether ownership of a network like Ethereum, or a particular NFT — can be accomplished in a transparent, open-source manner, without making purchasers beholden to the management efforts of the promoters, we see that as a win-win."
According to Vandenberg, tens of thousands of people signed up to the platform's waitlist before launch, and over 110,000 trades were made on Dibbs while it was in closed beta, which ended earlier this month.
The platform is now available to anyone over 18 in the U.S., and nearly 20,000 non-U.S. customers remain on its current waitlist, Vandenberg said.