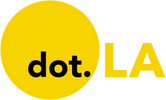 Get in the KNOW  
  on LA Startups & Tech  
X
Electric Vehicles
Browse the latest news about electric vehicles and EV-related companies in Southern California from dot.LA.
Image courtesy of Wheels
West Hollywood-based electric bicycle-sharing startup Wheels has agreed to sell its business to micromobility firm Helbiz, the companies announced Tuesday.
Helbiz said it has signed a letter of intent to acquire Wheels for an undisclosed sum, with the transaction expected to close by the end of this year.
Wheels was launched in 2018 by brothers Jonathan and Joshua Viner, the former co-founders of dog-walking startup Wag. The dockless e-bike provider, which has raised roughly $100 million in funding to date, has 8,000 vehicles deployed across 12 markets including Los Angeles, New York, Austin and Honolulu.
Wheels has particularly built up its presence in its hometown; the company says it is the "only operator across the four permitted markets of metropolitan Los Angeles"—those being the cities of L.A., Santa Monica, West Hollywood and Culver City.
New York-based Helbiz currently operates in more than 35 cities across the U.S. and Italy, according to its website, with plans to expand to France and Serbia. Helbiz—which manages a fleet of electric scooters, bicycles and mopeds—was launched in 2015 by Italian-American entrepreneur Salvatore Palella and went public in a SPAC deal last August.
The merger comes after Wheels inked a deal with Helbiz in January to supply the company with 2,500 of its sit-down e-bikes in the U.S. and Italy.
"From a strategic perspective, this acquisition is expected to double [Helbiz's] revenue, expand the cities served, enhance margins and reduce costs," Palella said in a statement. "Our focus is to adapt and grow with profitability at the core of every decision. This acquisition makes us even more confident in our ability to achieve that goal in the next 18 months."
Helbiz reported net losses exceeding $19 million in the quarter ended March 31, on revenues of just $3.3 million.
"Our businesses are complementary in really powerful ways," Wheels CEO Marco McCottry said in a statement. "There is minimal overlap of city permits, and we believe the combination of our businesses can create a uniquely diversified mobility offering that generates compelling synergies across a large footprint."
Image courtesy of Overair
Santa Ana-based aircraft startup Overair has raised $145 million to develop and fly its flagship vehicle, a prototype electric airplane called Butterfly, by the second half of next year.
The investment was led by South Korean conglomerate Hanwha Group, which holds a 30% stake in Overair and has now poured a total of $170 million into the startup, according to TechCrunch. The funds specifically came from two of the conglomerate's divisions, Hanwha Aerospace and Hanwha Systems, Overair said in a press release Tuesday.
Butterfly is part of a class of electric aircraft, known as eVTOL, that are capable of vertically taking off and landing and do not require a runway. Such aircraft require less space to operate and produce fewer or no carbon emissions, and have increasingly been floated for potential use as air taxis and for regional flights.
With the help of electric motors and battery packs provided by Hanwha, Overair said the six-seater Butterfly prototype should be ready to take flight by the second half of 2023. The startup was spun off in 2020 from Lake Forest-based, military-focused aerospace manufacturer Karem Aircraft.
"Our technology was meant to drop Navy SEALs into hot zones, and we're going to use it for urban air mobility (UAM) so that you and I can go to a Rams game from Orange County," Overair head of business development Josh Aronoff told TechCrunch.
Rivian pre-order holders took to the forums over the weekend to share news of the latest, delayed delivery windows for the electric automaker's R1S sports utility vehicle.
After already pushing back its original January 2022 delivery date for the SUV to this summer, Irvine-based Rivian recently informed customers of yet another production delay. As Autoevolution reported on Monday, many of those who had pre-ordered the R1S received emails detailing new delivery dates ranging from August to December of this year.
The newly delayed delivery windows are based on supply chain issues and service infrastructure, Rivian said in its emails—noting that customers' updated delivery dates will be based on their pre-order date, delivery location and vehicle configuration. The automaker said it has looked to "prioritize deliveries in locations where service infrastructure is in place so that we can provide the full ownership experience to Rivian owners from day one." Rivian currently operates 19 service centers across the country, according to its website.
It's not the first time this year that the company has irked pre-order holders. Rivian's attempt to raise prices on both the R1S and its R1T pickup truck were met with a fierce backlash from customers that prompted a quick reversal and a public apology from CEO RJ Scaringe. Rivian is also familiar with supply chain issues; Scaringe blamed material shortages for the price hikes while also warning that they would hinder the electric vehicle industry at large in the years to come.
The delivery delays and price hikes are part and parcel of what's been a tough year for Rivian—one that's seen
product recalls
,
disappointing earnings
and a
swooning stock price
.