mythical games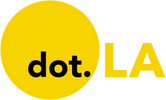 Get in the KNOW
on LA Startups & Tech
X
mythical games
Illustration by Ian Hurley
In Los Angeles—like the startup environment at large—venture funding and valuations skyrocketed in 2021, even as the coronavirus pandemic continued to surge and supply chain issues rattled the economy. The result was a startup ecosystem that continued to build on its momentum, with no shortage of companies raising private capital at billion-dollar-plus unicorn valuations.

In order to gauge the local startup scene and who's leading the proverbial pack, we asked more than 30 leading L.A.-based investors for their take on the hottest firms in the region. They responded with more than two dozen venture-backed companies; three startups, in particular, rose above the rest as repeat nominees, while we've organized the rest by their amount of capital raised as of January, according to data from PitchBook. (We also asked VCs not to pick any of their own portfolio companies, and vetted the list to ensure they stuck to that rule.)
Without further ado, here are the 26 L.A. startups that VCs have their eyes on in 2022.
Backed by some powerhouse names in sports including basketball legend Michael Jordan and president of New England Patriots Jonathan Kraft, Sherman Oaks-based Mythical Games raised $150 million bringing the company's valuation to $1.25 billion.
The injection of cash announced on Thursday will give the company the funds it needs to develop its "Mythical Platform," where game players can trade NFTs.
Mythical is banking on the rise of players looking to actually own assets in-game that can be traded in the real world. The idea of tokenizing parts of video games into NFTs is relatively new, but it's a trend that could soon become commonplace in gaming, Jam City chief operating officer and dot.LA investor Josh Yguado said at last week's dot.LA summit. But Electronic Arts CEO Andrew Wilson said during the company's earnings call this week that gaming NFTs still have a while to go before they're a standard in the industry.
Mythical announced earlier this week three game development studios will begin working on games for the upcoming platform, including a racing game from Creative Mobile, an action strategy game from Abstraction Games and a digital trading card game from CCG Lab. All three of these games will be part of Mythical's "play-to-earn" model, which links player's achievements and collections inside the game to real-world crypto wallets using Mythical's blockchain technology.
Mythical didn't immediately return dot.LA's requests for comment.
CEO John Linden said in the announcement that Mythical aims to turn in-game collectibles that players often spend hours grinding to get into real-world assets that can be sold to other players.
"Players spend billions of dollars on digital assets each year, but the value of their collections has been locked away from them. Utilizing NFTs in gaming creates a whole new set of game design principles built around scarcity vs. inflationary free-to-play economies," Linden said. "Soon it will seem crazy we as players ever spent time or money on games without getting real value in return."
Following this Series C round, Mythical has raised roughly $270 million to date — $225 million of that was raised in this year alone, as the company aggressively pushed for funding to build out its upcoming platform and new games. It raised a $75 million Series B round in June.
Other investors included Andreessen Horowitz, Boston Red Sox director Michael Gordon, OneRepublic lead vocalist Ryan Tedder and sports agent Curtis Polk. Crypto exchange operators Binance and FTX also invested, alongside RedBird Capital, the Raine Group and the Kraft Group (owners of the New England Patriots and soccer team New England Revolution).
Founded in 2018 by Linden, chief creative officer Jamie Jackson and business development lead Rudy Koch, Mythical Games has scooped up talent from big names in gaming since 2019, including hiring Jeff Poffenbarger as chief operating officer. Poffenbarger was studio head at Facebook (ahem, Meta)'s Oculus VR studio and before that was a senior executive producer at Activision Blizzard. Mythical has also courted Pete Hawley to be chief product officer – Hawley was previously the CEO of Telltale Games and led product development at Electronic Arts and Zynga.
Existing investors Struck Capital, Alumni Ventures, Signum Growth Investments, Galaxy Interactive, WestCap, 01 Advisors and Javelin Partners also joined the round.
In-game purchases enhance the gaming experience and create profit for game developers. But what if they were also an investment for gamers?
Los Angeles-based game technology studio Mythical Games is trying to make that happen by bringing NFTs into the gaming world. As blockchain technology and the gaming industry both see a surge in interest, their combination may have been inevitable.
Mythical, started three years ago with the explicit purpose of making blockchain a part of gaming, is one of several companies distributing NFTs through video games, along with Chain Games and B-Side Games.
Nicole Yang, the company's VP of marketing, said the company initially struggled to figure out how to even explain blockchain – the underlying technology that verifies crypto transactions – to consumers. Now, there's "an insane amount of energy and awareness" around the technology and NFTs.

On Wednesday, Mythical announced it raised a $75 million Series B round, bringing the total amount raised to $120 million. The round, led by WestCap, will be used to grow "Blankos Block Party" — the company's first game — as well as expand to more gaming platforms and develop future projects.
"Blankos Block Party" is an open-world party game where players can play mini games with friends and create their own levels. The Open Beta version of the game is available to download for PC.
Blankos are designed by Mythical Games in collaboration with artists and can be compared to collectible vinyl toys.
What separates Blankos from similar party games is that each playable character, called a Blanko, is a unique NFT owned by the player, with the potential to appreciate in value. Blankos are designed by Mythical Games in collaboration with artists and can be compared to collectible vinyl toys. Other items owned in the game, such as clothing, are also sold as NFTs. Current Blanko players collectively own more than 100,000 NFTs, and there is no limit to how many a single player can possess.

To make a profit, players can resell their Blankos within the company's "Mythical Marketplace," which recently went into alpha testing. Yang said said certain factors can contribute to the appreciation of a Blanko's value, including when it was created, the scarcity of the model and what the Blanko has done in the game. The NFTs are sold on the EOS.IO blockchain and use the Proof of Authority algorithm to validate each transaction.
Some, including influential blockchain site Cyptopedia, have raised concerns that integrating gaming with blockchain could cause game developers to focus more on the investment opportunity and less on quality of gameplay.
Yang said gameplay is their priority, and that players could come into the game with no intention of touching the blockchain and still have a fulfilling gaming experience.
"I think there's this intersection of people that are gamers that are going to come into it, which we've definitely seen," she added. "[And] we have people that are more on this game entrepreneurship side, who maybe are less engaged with the core gameplay of the product but very interested in the NFT aspect of it. For us, it's a welcome space."