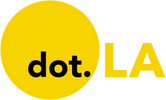 Get in the KNOW  
  on LA Startups & Tech  
X
Evan Xie
LA's Hottest Startups for 2023
Decerry Donato
Decerry Donato is a reporter at dot.LA. Prior to that, she was an editorial fellow at the company. Decerry received her bachelor's degree in literary journalism from the University of California, Irvine. She continues to write stories to inform the community about issues or events that take place in the L.A. area. On the weekends, she can be found hiking in the Angeles National forest or sifting through racks at your local thrift store.
06:01 AM | December 26, 2022
Los Angeles, like the rest of the startup world, saw a dip in global venture funding. As of November 2022, funding reached $22 billion, which is 69% lower than the previous year.
Despite the massive downturn in funding due to the decline in technology stocks at the end of 2021 combined with concerns about rising inflation, it did not stop the startups on this list from raising funding. We asked more than 30 leading L.A.-based investors for their take on the hottest firms in the region. (We also asked VCs not to pick any of their own portfolio companies, and vetted the list to ensure they stuck to that rule.)
They selected a few live-shopping platforms, space startups and payment software companies and we've organized the list based on the amount of capital raised as of January, according to data from PitchBook.
Here are the eight L.A. startups VCs have their eyes on as they look ahead to 2023.
---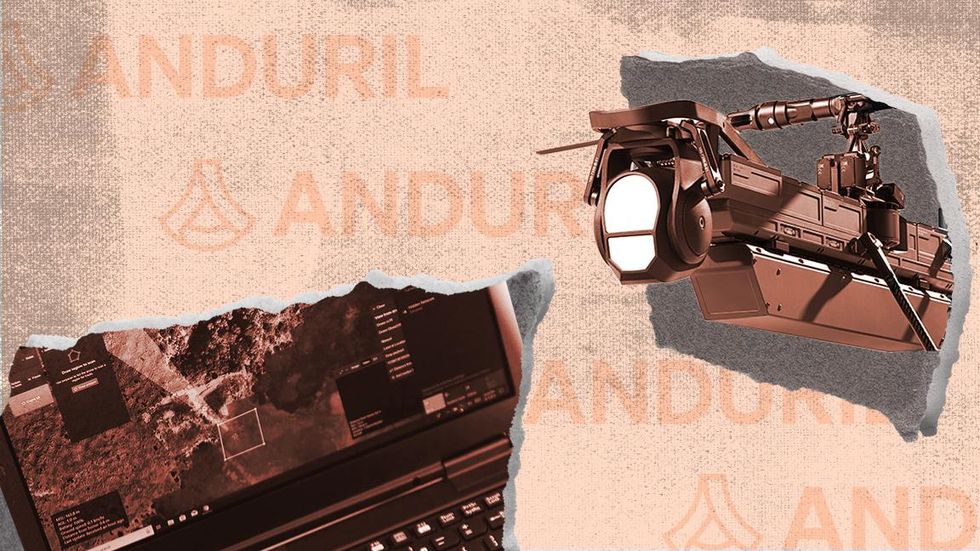 Anduril Industries Is Getting Hundreds of Millions to Build Border Surveillance Tech Image by Ian Hurley
Given how much the company has raised to date, it was no surprise that Costa Mesa-based defense technology startup and U.S. military contractor Anduril was the name that most often came up among L.A. venture investors.
Oculus co-founder Palmer Luckey, Founders Fund partner Trae Stephens, ex-Palantir executives Matt Grimm and Brian Schimpf founded Anduril in 2017. The startup is most known for its core software product, an operating system called Lattice, which is used to detect potential security threats.
To date, the startup has received investments from Andreessen Horowitz, Founders Fund, General Catalyst, D1 Capital Partners and venture capitalist Elad Gil.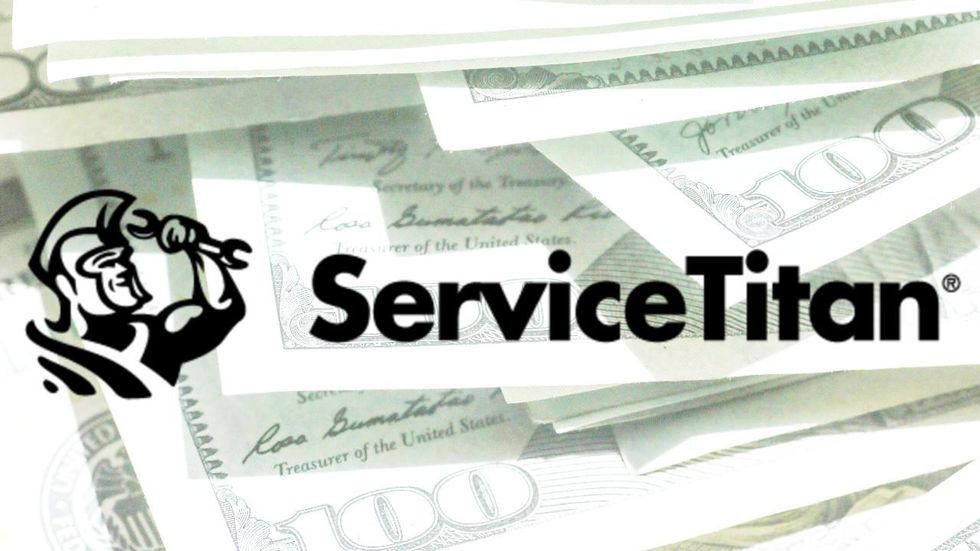 Earlier this year, the Glendale-based firm filed for an initial public offering. Since its founding in 2012, the company's co-founders, Ara Mahdessian and Vahe Kuzoyan built its software for a wide range of service industries, from plumbing and landscaping to pest control and HVAC.
The company's growth is largely driven by its ability to acquire other businesses, including landscaping software provider Aspire and pest control-focused platforms ServicePro and, earlier this month, FieldRoutes.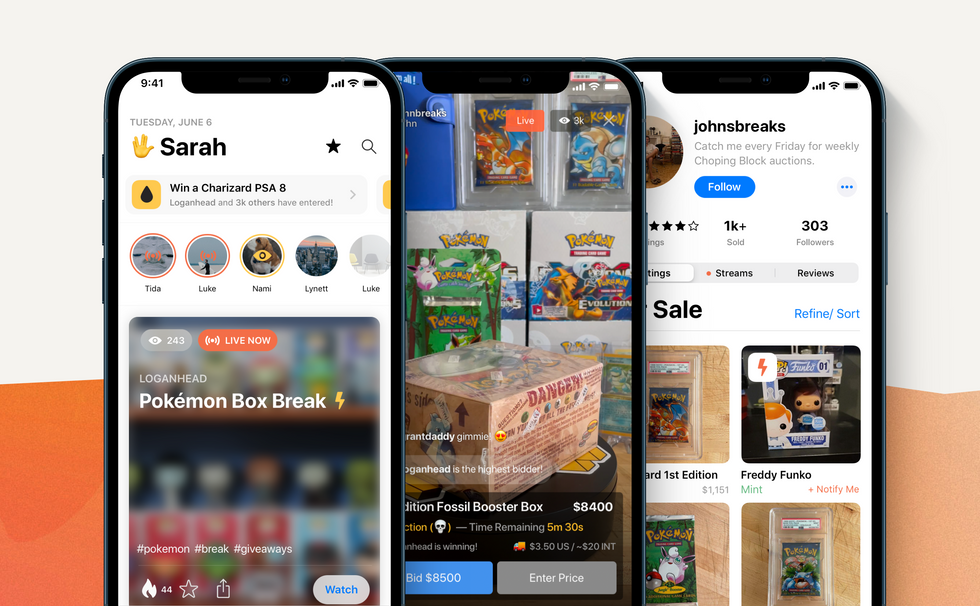 The Marina del Rey-based livestream shopping platform makes the 'Hottest Startups' list for a second year in a row. The online marketplace was founded by former GOAT product manager Logan Head and ex-Googler Grant LaFontaine and made its name by providing a live auction platform for buying and selling collectables like rare Pokémon cards, and has since expanded into sports memorabilia, sneakers and apparel.
It's no secret that its success is in part, due to the partnerships Whatnot inked this year, like UFC fighter Jorge Masdival to sell sports collectibles on the platform. Along with science fiction/fantasy comics publisher Heavy Metal to bring out original content for the Whatnot community.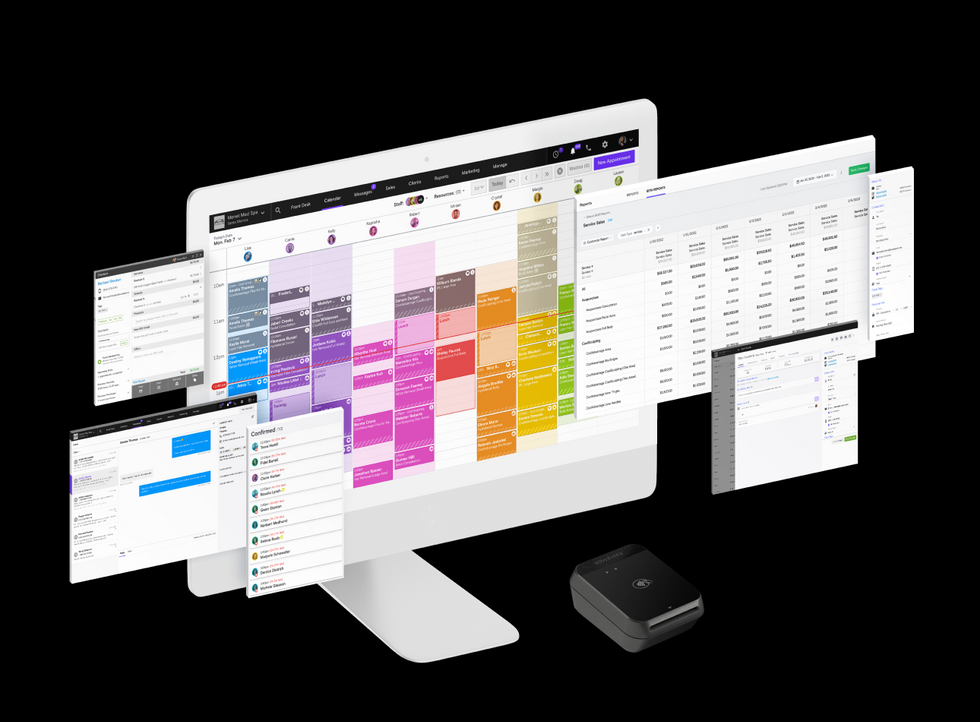 Los Angeles-based salon booking app Boulevard attracted backers including Santa Monica-based early-stage VC firm Bonfire Ventures, which focuses on B2B software startups. The startup builds booking and payment software for salons and spas and now it now serves 25,000 professionals across 2,000 salons. Boulevard has also worked with prominent brands such as Toni & Guy and HeyDay.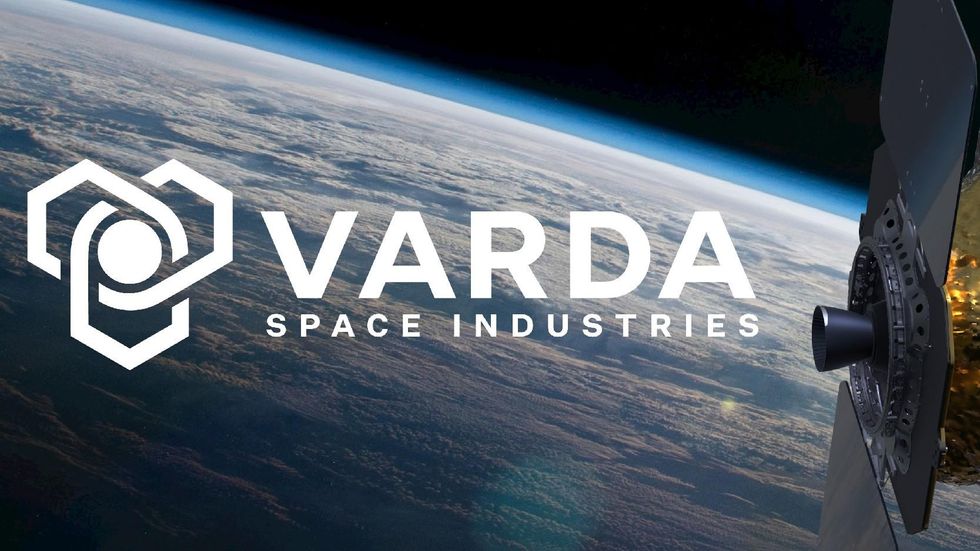 Space manufacturing startup Varda focuses on designing, developing, and manufacturing products that benefit from low gravity. The products that the El segundo-based company manufactures in space are intended to be brought back down with the hope that it will improve life on earth. The forward-thinking company was founded by Founders Fund partner Delian Asparouhov and former SpaceX officer Will Bruey.
Sherman Oaks-based Papaya was founded by Patrick Kann and Jason Metzler. The company was built to make it easier for consumers to pay "any" bills — whether it's a hospital bill or a parking ticket — all on the mobile app. To pay, users take a picture of their bill and type in the amount they want to send as long as the end user has a mailing address or an online payment portal. Papaya utilizes optical character recognition, a software that enables the app to look at every bill — no matter what the format is — and recognize each piece of information.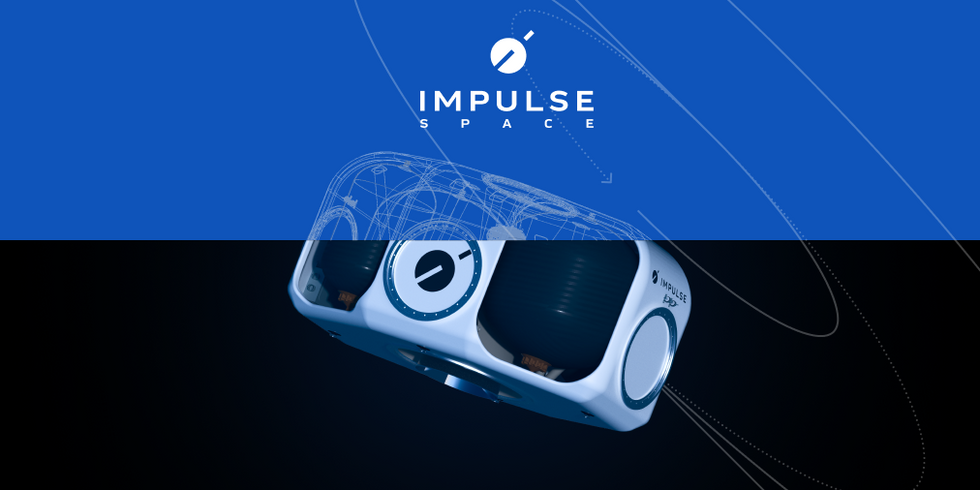 Based in El Segundo, Impulse Space creates orbital maneuvering vehicles capable of delivering multiple payloads to unique orbits from a single launch. Founded in 2021 by former SpaceX exec Tom Mueller built his company as a last-mile delivery partner for future inter-space missions, like servicing space stations. In July, the space startup inked a deal with Long Beach-based reusable rocket maker Relativity Space to accelerate the entry of its rover into Mars.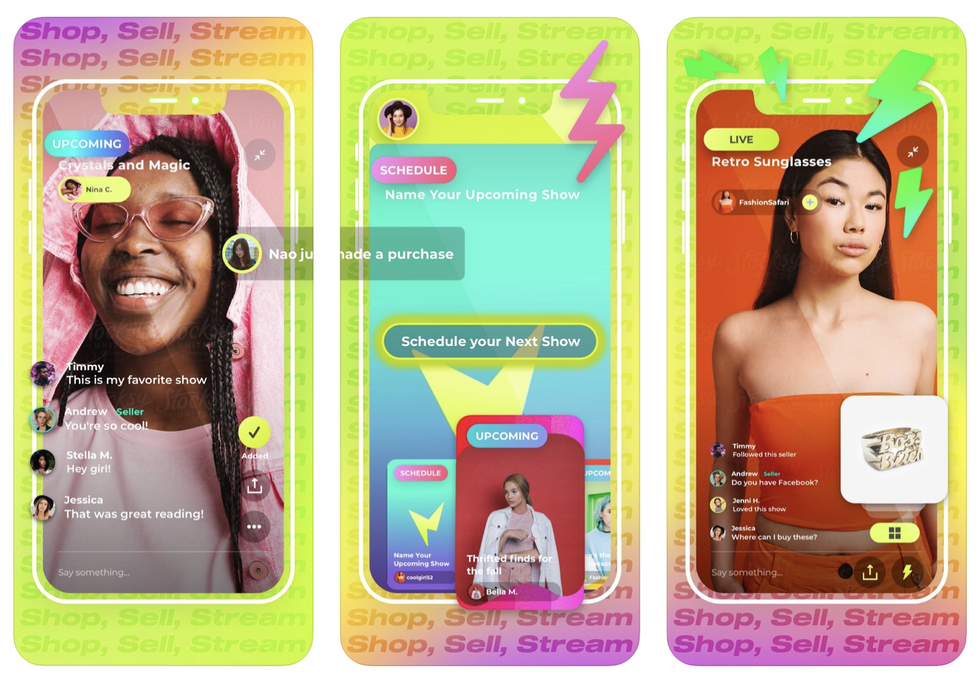 Whatnot competitor Popshop Live is betting that live-shopping is the future of ecommerce. The West Hollywood-based company primarily focuses on selling collectables such as trading cards and anime merchandise.
In the summer of 2021, the company bolstered its team by hiring former Instagram and Instacart executive Bangaly Kaba to lead platform growth and former head of Uber Eats Jason Droege to lead expansion.
Decerry Donato
Decerry Donato is a reporter at dot.LA. Prior to that, she was an editorial fellow at the company. Decerry received her bachelor's degree in literary journalism from the University of California, Irvine. She continues to write stories to inform the community about issues or events that take place in the L.A. area. On the weekends, she can be found hiking in the Angeles National forest or sifting through racks at your local thrift store.
09:20 PM | March 28, 2020
ZipRecruiter, one of the nation's largest websites connecting companies with jobseekers, has slashed nearly 40% of its own staff as the economy buckles in the fallout of the coronavirus crisis that's upended both Wall Street and Main Street.
The Santa Monica-based company cut 492 employees on Friday, with about 49 of them furloughed with only their healthcare benefits and the hope that the company will make good on its intention to bring them back, sources told dot.LA. The biggest hit was at ZipRecruiter's office in Tempe, from its sales team.
The move parallels what has become a global economic disaster as stock markets dive and companies freeze spending. Unemployment filings in America surged to a staggering record of 3.3 million last week. And economists predict productivity will be sharply down for the rest of the year, with Goldman Sachs forecasting an annualized 24% shrinkage of the U.S. economy from April through June.
"Our customer base looks like the U.S. economy by size, geography and industry," ZipRecruiter Chief Executive Ian Siegel told dot.LA. "The U.S. economy is hurting and we regretfully have to do what is necessary to make sure we are there for the great American comeback story to come."
ZipRecruiter -- whose own data is well followed by economists as a harbinger of hiring activity -- faces the same bleak reality that pushed the U.S. government to issue its largest ever financial stimulus package last week, topping $2 trillion. Since the start of this year the S&P 500 has fallen nearly 22%. National unemployment could reach 30% by the second quarter, said St. Louis Federal Reserve Bank President James Bullard. Meanwhile the coronavirus toll climbs, with over 2,000 deaths in the U.S. and more than 124,000 confirmed cases as of Saturday.
In addition to news updates, company executives have kept close watch of internal data to guide their reaction. Most alarming was the rapid decline in new business signups, which have plummeted below half the normal rate. Job postings have fallen, too, by 40% compared to "pre-COVID levels", particularly among non-essential businesses like retail, restaurants and automakers.
ZipRecruiter determined it needed to prepare for many months of economic lethargy. Sacked workers will receive one month's severance pay, three months of healthcare coverage, and a two-year extension to exercise their equity.
The layoffs are part of ZipRecruiter's broader cost-cutting measures, which also include reducing the marketing budget. Monthly expenses have been cut by $10 million. Siegel has taken a 50% salary reduction, as have his three co-founders, who are active employees and board members. Other executives are also taking pay cuts.
Company leadership does not think this crisis affects its long-term outlook. It still sees a winning opportunity in using artificial intelligence to connect job seekers and employers, if only once the coronavirus trauma begins to subside.

They surely hope that'll happen sooner than later.
The company's statement appears below in full.
The COVID-19 pandemic has dramatically altered almost every aspect of our lives. Among them has been a pronounced reduction in hiring activity over the past couple weeks as "safer at home" edicts have gone into effect across the country.

As a result of this decline in economic activity, ZipRecruiter came to the difficult decision to furlough or lay off 492 employees (39% of total headcount) on Friday. These actions are in no way a reflection of the incredible contributions these valued team members made to ZipRecruiter.
To help them through this difficult period we provided all impacted individuals with 1 month of severance pay, 3 months of company-paid COBRA healthcare insurance coverage, and a 2 year extension to exercise their equity.
In times like these, ZipRecruiter's mission of connecting people to their next great opportunity will be more important than ever. To fuel the coming recovery, the ZipRecruiter team stands ready.
----
Sam Blake is dot.LA's entertainment and media reporter. Email him at samblake@dot.LA and find him on Twitter @hisamblake. Are you a tech worker in the L.A. who has been affected by job losses due to the coronavirus? Let us know your story at editor@dot.la.

Sam Blake
Sam primarily covers entertainment and media for dot.LA. Previously he was Marjorie Deane Fellow at The Economist, where he wrote for the business and finance sections of the print edition. He has also worked at the XPRIZE Foundation, U.S. Government Accountability Office, KCRW, and MLB Advanced Media (now Disney Streaming Services). He holds an MBA from UCLA Anderson, an MPP from UCLA Luskin and a BA in History from University of Michigan. Email him at samblake@dot.LA and find him on Twitter @hisamblake
https://twitter.com/hisamblake
samblake@dot.la
08:54 AM | April 13, 2023
Closing the gap. Expanding capital opportunities in LA.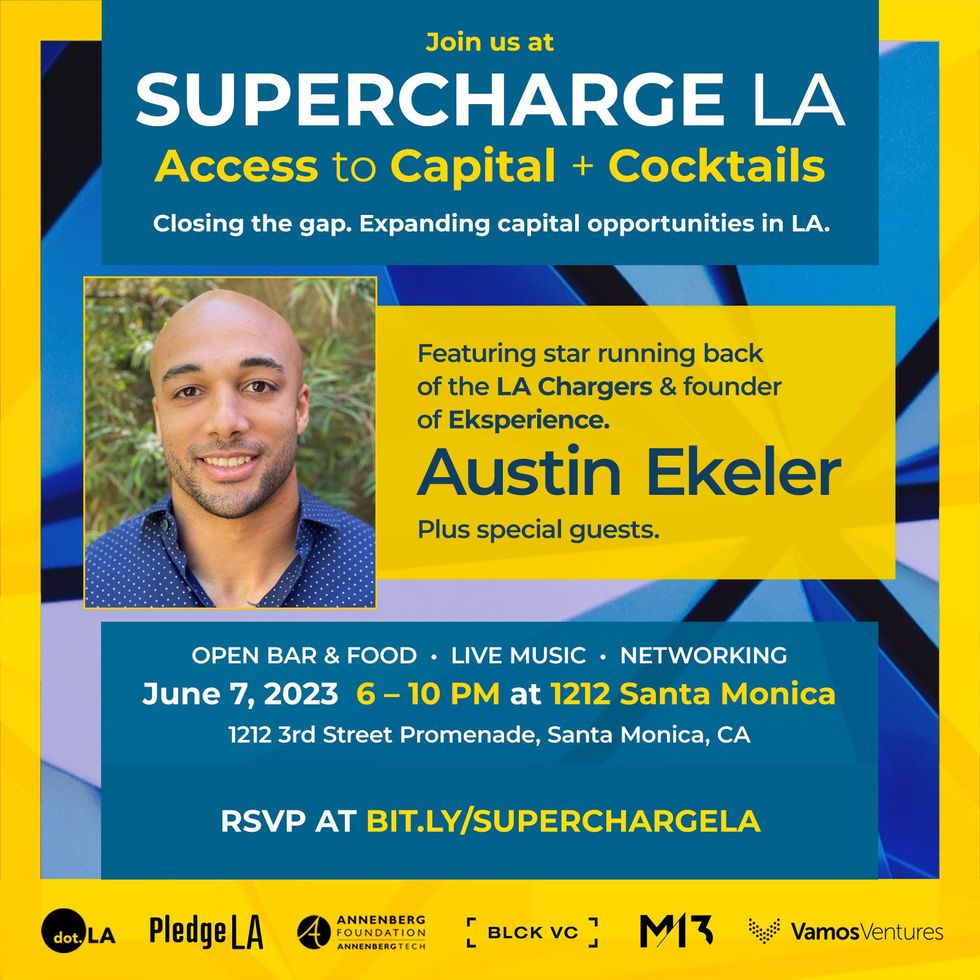 This event is a part of #TechWeek - a week of events hosted by VCs and startups to bring together the tech ecosystem

For all other event inquiries, reach out to events@dot.LA

If you would like to Sponsor our event, reach out to partnerships@dot.LA
Hosted by:
dot.LA, PledgeLA, and The Annenberg Foundation
Event Sponsors:
Bank of America, Amazon Web Services, Justworks, Riot Games, Perkins Coie, Alto, 1212 Santa Monica
Community Partners:
BLCK VC, M13, VamosVentures, Grid110