Nearly a year after Culver City-based cloud-based security company Openpath raised $36 million, the company announced it was acquired by Chicago-based Motorola Solutions. Terms of the deal were not disclosed.
Created by serial entrepreneurs Alex Kazerani and James Segil, Openpath started in 2016 as an alternative to building security keycards.
The 87-person company expects to retain their headquarters while Kazerani and Segil will report to John Kedzierski, manager of the video security and analytics department at Motorola Solutions.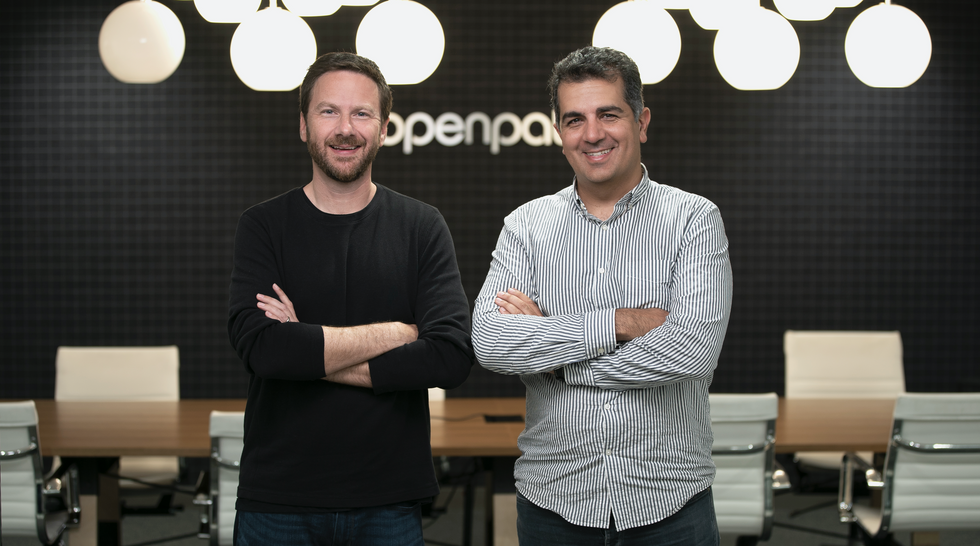 From left: Openpath founders James Segil and Alex Kazerani.
Openpath leverages a three-tier cloud-based encryption method to make the process of entering buildings virtually frictionless by connecting the door sensor to the mobile phone in three different ways. When an employee waves their hand at the sensor, it will connect to the phone and unlock the door.

The same technology can be implemented at elevators, parking lots and other large-scale enterprises.
The acquisition will help Motorola Solutions, a largely enterprise-focused communications company behind a slew of communication products for police officers, firefighters and retail stores, expand further into the physical space. The publicly traded company has been gobbling up security firms in recent years, including video surveillance venture Avigilon in 2018. Last year it picked up the Fresno-based video security upstart Pelco for $110 million.
"All of that has been to build an end-to-end portfolio in the physical security space," Kedzierski said. "So from video to access to analytics that tie all of that together."
The physical security space is a fast-growing industry, partly due to companies adopting the popular software-as-a-service business model.
Segil said Openpath hopes to leverage Motorola's large sales team, supply-chain capabilities and "credibility with large enterprise customers who we are increasingly selling our products and services to."
The article has been updated to accurately reflect the number of employees at Openpath.