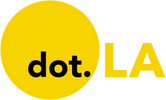 Get in the KNOW  
  on LA Startups & Tech  
X
Artificial Intelligence
The latest news about artificial intelligence and AI startups in Southern California from dot.LA.
Invoca, a Santa Barbara-based AI software platform that analyzes customer service calls for sales and marketing teams, is now a unicorn.
The startup announced an $83 million Series F funding round on Tuesday that values it at $1.1 billion. Silver Lake Waterman led the round, which takes Invoca's total private financing to $184 million. New investors Hollyport Capital, Kingfisher Investment Advisors and Fenwick & West also participated, as did existing backers Upfront Ventures, Accel, H.I.G. Capital and Industry Ventures.
Founded in 2008, Invoca's platform uses artificial intelligence to help customer service call centers better address inquiries and complaints. The company provides its clients with data from those conversations that provide insight into how calls were handled and the outcomes of those interactions.
Invoca's clients include notable consumer brands such as AutoNation, DirecTV, Orkin and Rogers Communications. The startup, which employs around 400 people, recently reported 70% annual revenue growth and says it surpassed $100 million in annual run-rate revenue.
Invoca said it will use the new funding to "accelerate product innovation" both internally and through acquisitions like its May 2021 purchase of call tracking and analytics company DialogTech. It also plans to "broaden its geographic coverage" beyond its core U.S. and Canada markets and into Mexico, South America and Europe.
The Series F funding follows Invoca's $56 million Series E round in 2019, which was led by Santa Monica-based Upfront Ventures. Prior to that, the company raised a $30 million Series D in 2016, led by Morgan Stanley Investment Management, and a $20 million Series C in 2014, led by Accel.
Related Articles Around the Web
This is the web version of dot.LA's daily newsletter. Sign up to get the latest news on Southern California's tech, startup and venture capital scene.
Every time I'm at a doctor's appointment, I spend the first few minutes answering questions from my physician while patiently waiting for them to finish typing my responses. Usually, there's no eye contact involved, and I'm left to stare at the wall or the pamphlets that line the bulletin board.

For most individuals, this isn't an issue. But for children diagnosed with autism, the attention and care of a health care provider can be of utmost importance—since it's during these sessions that they can learn about their patient's behaviors and tendencies.
Yesterday I spoke with Ling Shao, an Orange County mother to four children on the spectrum, who shared what it was like for her sons to receive high-quality care and the positive impact that had made on their lives. Unfortunately, that isn't the case for every child.
"Every moment that we're not enabling more capacity and better quality of care is a moment where there's a child out there that's not getting services, and that's impeding them from living their best life or having the opportunity to have friends, to live independently, to get a job someday," Shao told dot.LA. "As a mom, that's terrifying for me."
Last year, Shao—a health care industry veteran who worked for UnitedHealth for eight years—founded SpectrumAi, a digital health company looking to innovate autism care through technology. On Thursday, the Los Angeles-based startup unveiled a $9 million seed funding round co-led by Cambridge, Mass.-based F-Prime Capital and Nashville-based Frist Cressey Ventures (the venture capital firm co-founded by former U.S. Senate Majority Leader Bill Frist). Also participating was the Autism Impact Fund, a Florida-based VC firm that invests in companies, like SpectrumAi, that aim to improve life for people on the spectrum.
The funding will help Shao's startup with its goal of raising the quality of Applied Behavior Analysis (ABA) therapy, currently the only treatment covered for autism by most health insurers. SpectrumAi's technology looks to make it easier for physicians to record ABA outcomes data and creates AI models to automate more of the documentation process.
"I am witnessing providers literally labeling behaviors with paper and pencil, and then trying to graph it out and decipher it," Shao said of her experiences with ABA therapy to date. "There's got to be something that I can do to marry the two and take all this great tech that I work on during my day job [in health care] and apply it in this field."
That work is particularly important given autism's rising prevalence in the U.S., where cases have spiked to a 1-in-44 rate in 2022, compared to a 1-in-150 rate in 2000, according to the Centers for Disease Control and Prevention. Our healthcare system may not be perfect, but companies like SpectrumAi speak to how the health tech startup scene is working to improve on the status quo for patients and providers alike. — Decerry Donato

Image from Unsplash
This is the web version of dot.LA's daily newsletter. Sign up to get the latest news on Southern California's tech, startup and venture capital scene.
Cedars-Sinai Medical Center recently tested an artificial intelligence program that's able to examine, identify and classify stool samples, and the verdict is in: The AI knows its shit.
The program is the brainchild of Dieta Health, a San Francisco-based startup that makes personalized diet recommendations for people with irritable bowel syndrome. The company—a graduate of Cedars-Sinai's accelerator program—has an AI-based app that, with the snap of a smartphone camera, is said to paint a better picture of stool irregularity than patients are. After being put through trials that saw IBS patients use the app for two weeks, Cedars-Sinai doctors concluded that Deita's technology was better at assessing stool than patients' own evaluations were.
Patients usually describe their excrement using the Bristol stool scale, which classifies stool in seven groups. But this presents two problems: Firstly, fecal matter, like most things in nature, is far more nuanced and complex in size, shape and consistency than a seven-level scale could accommodate. Number two, those who've been burned by IBS before might not know what's a normal or abnormal, uh, number two. So unless every wrinkle in your brain is trained to process stool samples, you probably wouldn't be able to keep up with Dieta's AI, which uses numerous other classifications in addition to the Bristol stool scale to give doctors a better picture.
Dieta Health is part of a growing wave of medical diagnostics startups that use AI to help identify ailments and conditions. Seed Health, a Venice-based, Goop-approved probiotics company, acquired AI startup Auggi Technologies last year, picking up its massive stool database in the process. Auggi is part of a growing cadre of startups that use machine learning technology—informed by giant troves of images, videos and other data—to help doctors find warning signs in everything from dental x-rays to the gastrointestinal tract. While these technologies promise to speed up the process of diagnosing and treating patients earlier, there remain concerns among some clinicians and regulators about their efficacy.
But in a health care system strained by high demand and too little supply, these medical developments could prove a godsend for patients and providers alike. — Keerthi Vedantam