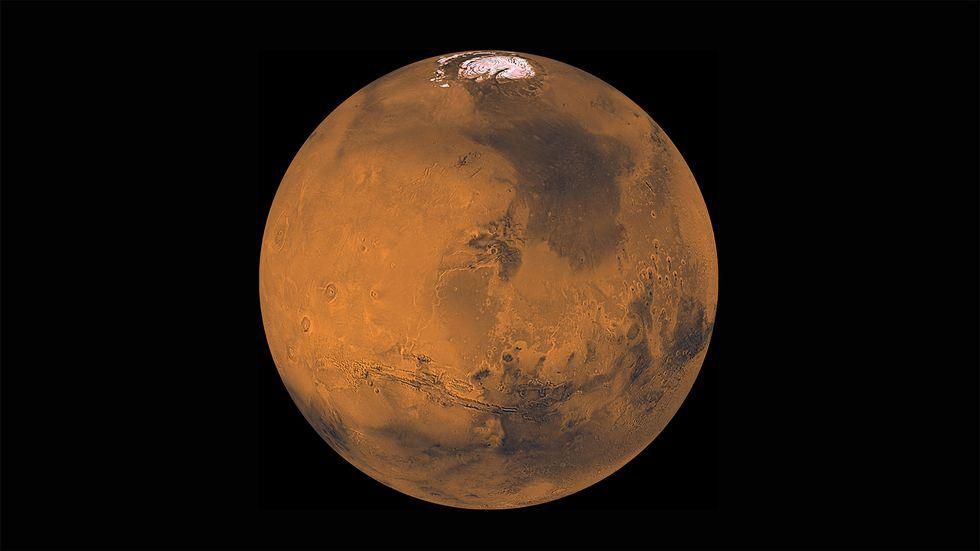 Space
Browse the latest news about Southern California's space and aerospace startups from dot.LA.
SpaceX is sending a spacecraft right into an asteroid as part of a test tonight to see if that's a viable way to dispel asteroids dangerously close to our planet.
The mission is called the Double Asteroid Redirection Test (DART for short), and it's paid for by NASA, which wants to test out new ways to avoid potentially deadly asteroids careening down to Earth by smashing them up in outer space before they even get close to the planet's atmosphere.
A SpaceX Falcon 9 craft carrying the DART craft (which is unmanned, for obvious reasons) will launch late Tuesday from the Vandenberg Space Force Base and make an orbit around the sun before it runs into an asteroid named Dimorphos.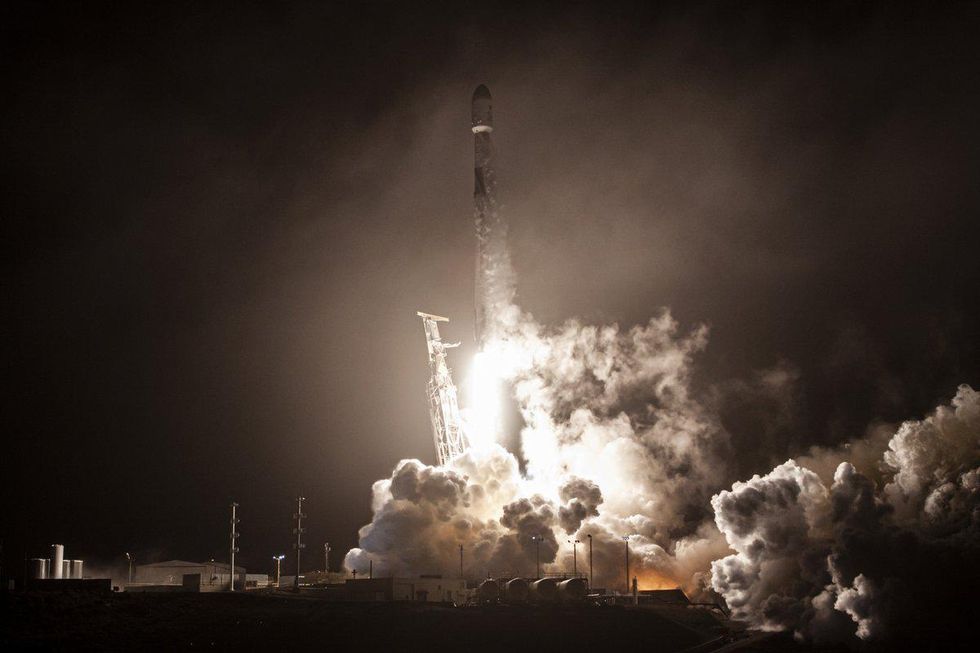 The impact won't happen until this fall, when the asteroid is the closest to the Earth (but still about 6.8 million miles away). SpaceX confirmed overnight on Tuesday the craft was deployed and on track for a collision in several months.
The asteroid isn't in immediate danger of crashing into the planet –NASA said it makes a full orbit around the sun once every two years – but its regularity makes it an easy target to test this theory on.
"This asteroid system is a perfect testing ground to see if intentionally crashing a spacecraft into an asteroid is an effective way to change its course, should an Earth-threatening asteroid be discovered in the future," NASA said in a statement Tuesday.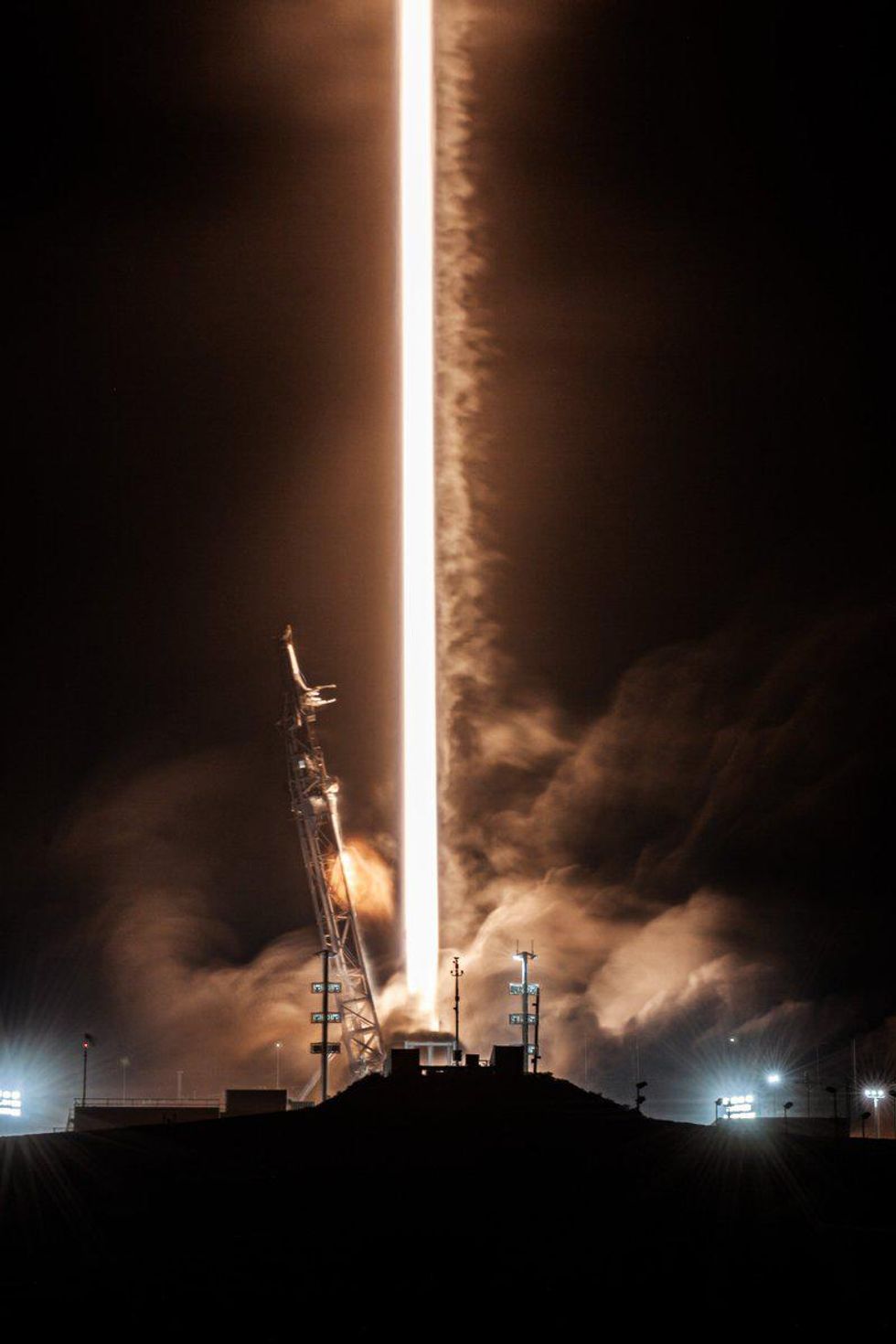 NASA administrator Bill Nelson told the New York Times that even though the mission sounds like it's ripped from the pages of science fiction, it could actually work.
The mission, Nelson told the Times, is the first test of its kind and "something of a replay of Bruce Willis's movie, 'Armageddon,' although that was totally fictional."
The space agency added that "no known asteroid larger than 140 meters in size has a significant chance to hit Earth for 100 years," but it also said that it's only aware of about 40% of those asteroids out there as of last month — so it might be a good idea to test this capability now, in case a larger one does come close.
The craft is set to lift off from the base located on the California coast (between Santa Barbara and San Luis Obispo) at 10:20 p.m. PST on Tuesday, Nov. 23.
Southern California residents may be able to witness a plume of white smoke in the sky around midnight Pacific Time tonight as the craft takes off.
To watch the live feed of the launch, check NASA's YouTube channel, which will start broadcasting at 9:30 p.m. PST this evening. SpaceX's launch page on its website also links to the upcoming NASA live stream, and it'll also likely post updates on its Twitter page as the launch progresses and the Dragon rocket lands.

Editor's Note: This story has been updated to reflect when the impact is expected.
From Your Site Articles
Related Articles Around the Web
Amazon said the two prototype satellites — KuiperSat-1 and KuiperSat-2 — would serve as a testbed for technologies that it plans to use to offer broadband internet service to tens of millions of people around the globe. The prototypes will also help the company validate procedures on the ground for operating and maintaining the full constellation.
The satellites are being developed at Amazon's Project Kuiper headquarters in Redmond, Wash. — not far from where SpaceX's Starlink satellites are built.
"We've invented lots of new technology to meet our cost and performance targets for Project Kuiper. All of the systems are testing well in simulated and lab settings, and we'll soon be ready to see how they perform in space, " Rajeev Badyal, vice president of technology for Project Kuiper, said in a blog posting. "There is no substitute for on-orbit testing, and we expect to learn a lot given the complexity and risk of operating in such a challenging environment. We can't wait to get started."
SpaceX went through a similar prototyping exercise back in 2018 when Badyal was in charge of the Starlink project. Within the year that followed, Badyal and at least one of his Starlink teammates were let go by SpaceX and switched over to Amazon.
Back in April, Amazon reserved nine launches on United Launch Alliance's Atlas V rockets to put its operational satellites in orbit, but ABL Space Systems' significantly smaller RS1 launch vehicles will be used for the prototypes. Financial terms of the deal weren't announced, but the list price for an RS1 launch is $12 million.

Although El Segundo, Calif.-based ABL hasn't yet launched anything, ABL President Dan Piemont told GeekWire in an email that the company is working toward sending two L2 Aerospace satellites into orbit from the Pacific Spaceport Complex on Alaska's Kodiak Island by mid-December. "We have a small army up there setting up the launch pad and hangar through gnarly weather conditions," Piemont wrote.
After that initial launch, ABL is due to conduct an aerospike demonstration for the Air Force Research Laboratory, the first of a series of launches for Lockheed Martin and the first-ever satellite launch from British soil for the U.K. Space Agency. ABL's launch system makes use of a containerized, deployable ground system that can be shipped to a wide range of launch sites. The Project Kuiper satellites would be launched from Cape Canaveral Space Force Station in Florida.
Amazon said it's been working closely with the ABL team for several months and has completed two integration design reviews, including plans for a novel adapter design. An initial fit check is due to be conducted early next year.
"Kuiper's mission to bring high-speed, low-latency broadband service to underserved communities is highly motivating for our team here at ABL," CEO Harry O'Hanley, a former SpaceX engineer, said in today's news release. "Amazon will play a central role in the next generation of space infrastructure, and we're proud to have been selected as their launch partner for these critical early flights."
The plan filed with the FCC for a two-year experimental license calls for two separate launches to send the two prototype satellites into 367-mile-high (590-kilometer-high) orbits by the end of 2022. The main communications link would be a ground station in McCulloch, Texas, and two other facilities would keep track of the satellites from unspecified sites in South America and the Asia-Pacific region.
Amazon would test the Kuiper Ka-band communication system during passes over McCulloch, for a maximum of six minutes during each pass. Kuiper's customer terminals, which have been developed primarily in Redmond, would also undergo testing at the McCulloch facility.
One of the prototype satellites would be equipped with a sunshade to determine whether that technology will work for reducing reflectivity and mitigating the satellites' impact on ground-based astronomical observations. "We will collect data to compare reflectivity between the two spacecraft, and share any learnings with the astronomy community following the mission," Amazon said.
When their mission ends, the satellites' propulsion systems would send them down to burn up during atmospheric re-entry, Amazon said. And if propulsive deorbit is unsuccessful, the satellites are designed to deorbit themselves passively after about three and a half years.
In last year's authorization for the Kuiper constellation, the FCC said its go-ahead was conditioned on Amazon's assurance that its satellites would not interfere with other constellations that have already been approved, and Amazon said it would make sure its tests don't interfere with authorized operations.
The FCC authorization requires Amazon to put half of its 3,236-satellite constellation into orbit by mid-2026, and the rest by 2029. Amazon has suggested that it could begin commercial service even before 2026, once the count reaches 578 satellites.
In any case, Amazon is still far behind SpaceX's Starlink service, which has more than 1,650 satellites in orbit already; and the British-Indian OneWeb venture, which has launched 358 satellites and aims to begin satellite broadband service to Arctic regions as early as this winter, as an initial step toward global availability.
Amazon said it has 750 people working on Project Kuiper and plans to add hundreds more to the team in the year ahead. The project's job website currently lists 230 open positions. And for what it's worth, Project Kuiper is separate from Blue Origin, the privately held space venture created by Amazon founder Jeff Bezos.
This story first appeared on GeekWire.
"You ready Mr. iPad pilot," a Skyryse promotional video asks before a man who has never driven a helicopter takes off using a tablet.
The Hawthorne-based startups's technology, dubbed FlightOS, strips out many of the technical controls that helicopter pilots rely on and instead presents them in a simple tablet formula.
Co-founder and CEO Mark Groden hopes that it can make it easier for more people to fly helicopters while remaking the boundaries of urban mobility.
Skyryse recently inked a deal with Robinson Helicopters, one of the world's largest fixed-wing and rotorcraft manufacturers, to integrate Skyryse's system into its flagship model, the R66.
And on Wednesday, it announced a $200 million Series B funding round led by Fidelity Management & Research Company and Monashee Investment Management.
Skyryse will use the funding to propel the development of the company's flight automation system, FlightOS.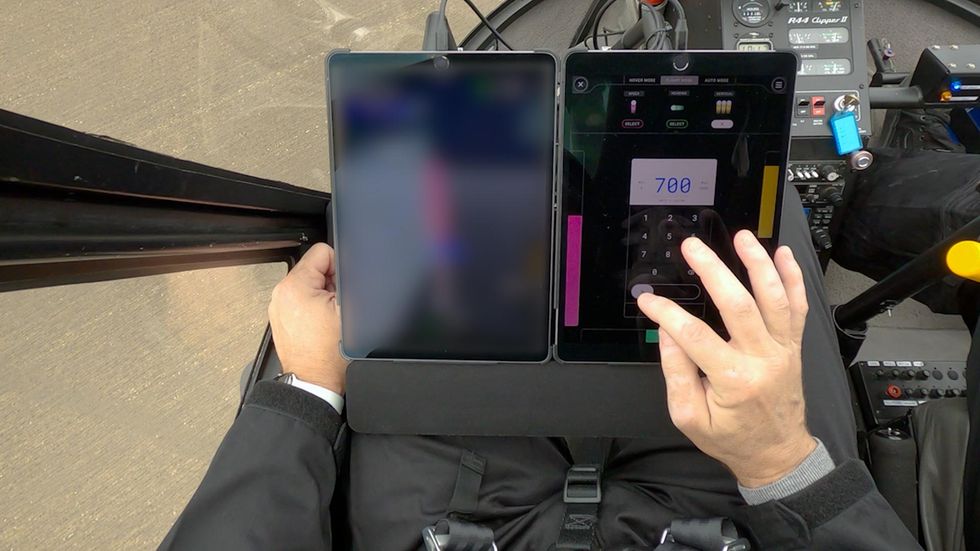 Groden, who became passionate about the utility of flight as a kid and went on to get a PhD in Engineering from the University of Michigan, started Skyryse during the last year of his thesis in 2016. Three years later, they moved the company to L.A. where they hope they can eventually add their technology into airplanes.
While the startup has simplified flying, it is still out of reach for many.
"You still need a pilot's license to fly an aircraft using FlightOS," Groden said.
On average, it takes 50 hours of driving experience to get your license. In contrast the FAA only requires 40 hours to become a private pilot.
Much of those classes are required due to the inherent dangers of flying.
A 2019 study by NASA found 20% of commercial aviation faced some issues in the cockpit that required pilots or flight crew intervention.
Najm Meshkati, a USC professor of engineering who specializes in aviation safety, said the bold moves are exciting but it's unlikely that non-trained pilots will be able to fly helicopters any time soon.
"There are a lot of safety-related implications," he said. "We really need to move a little bit more cautiously. I don't say slowly, but cautiously."
Groden said their goal for transportation is "to make general aviation the safest mode of transportation on the planet and democratize the skies for everyone." The system has the capability to safely land any aircraft if engine were to fail. They company is seeking FAA certification for its technology.
To that end, Skyryse recently hired Michael Huerta, the former head of the Federal Aviation Administration, and Chris Hart, former chairman of the National Transportation Safety Board.
From Your Site Articles
Related Articles Around the Web