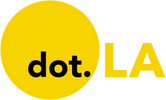 Get in the KNOW
on LA Startups & Tech
X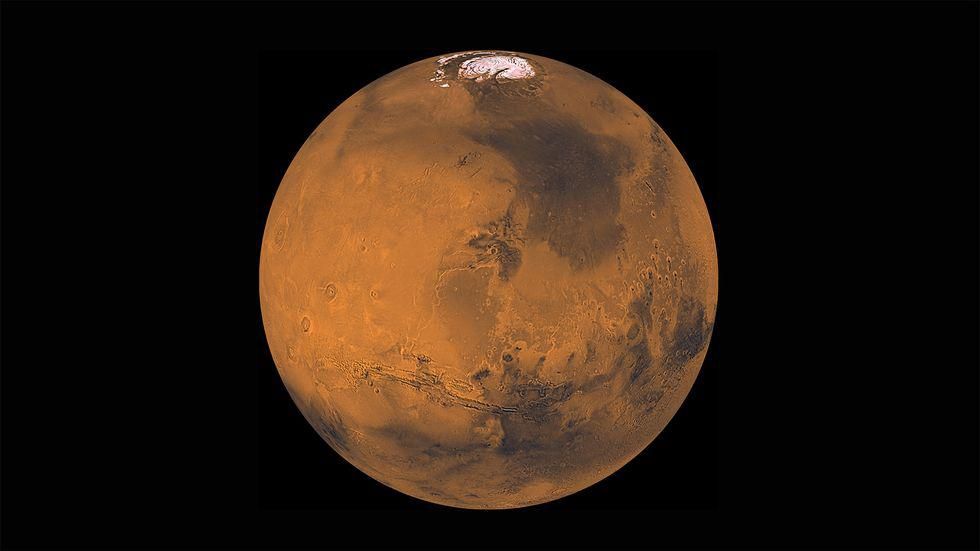 Space
Browse the latest news about Southern California's space and aerospace startups from dot.LA.
Courtesy of Rocket Lab
Update, April 29: Rocket Lab has delayed its There and Back Again mission to "no earlier than May 1," citing weather conditions.

This isn't the plot of the latest Michael Bay film: Rocket Lab will use a helicopter to catch a nearly 40-foot rocket booster out of the sky.

It may sound like an action stunt, but it's a key step toward the Long Beach-based aerospace company's goal of competing with SpaceX and offering fully reusable rockets. While SpaceX's Falcon 9 rocket uses extra fuel to reignite its engines for a soft landing back on Earth , Rocket Lab is hoping that it can recover its launch boosters as they fall in order to save costs.
The startup's Tolkein-themed There and Back Again mission—originally planned for Friday but now delayed to "no earlier than May 1" due to weather conditions—will launch 34 satellites into orbit for commercial customers including Spaceflight, Astrix Aeronautics and Unseenlabs. It's what happens after the rocket is launched, however, that Rocket Lab CEO Peter Beck and his investors will most closely watch.
Here's how it will go down: The booster will detach from Rocket Lab's Electron rocket after it lifts off from the company's New Zealand launch site. As it descends to Earth, a series of parachutes will unfurl in waves to curb its speed. As the booster descends, a customized Lockheed Martin Sikorsky S-92 helicopter equipped with a capture line and hook will fly by and, hopefully, snatch the booster out of the air—delivering it safely home for analysis and future use.
In the past, Rocket Lab has gone the conventional route and trawled the sea for boosters that fell into the ocean after launch, but Beck and his team are betting that the helicopter catch is a more effective and efficient way to reclaim parts. Rocket Lab ran a successful test and caught a dummy booster earlier this week; now, it's time to see if it can pull off the real thing.
Rocket Lab will air a livestream of the mission on YouTube and its website. The company also usually provides mission status updates on its Twitter page.
"How to Startup" is a new series from serial entrepreneur and investor Spencer Rascoff. Step by step, Spencer will take prospective entrepreneurs through the process of coming up with a startup, raising funding, starting a team, scaling, and, eventually, exiting. Based on his class at Harvard called "Startups: From Idea to Exit", "How to Startup" is your guide to starting the next big thing.

Lots of startups start with an idea, but that's not always the case. Zillow actually didn't start with an idea; it started with a team. In early 2006, a group of us left Expedia together and sat in a conference room for months trying to come up with a startup idea. We didn't know what the startup would do, we just knew that we wanted to work together outside of Expedia.
Several of us were buying houses at the time and noticed the poor quality of online real estate resources. Partly just to pass time while we waited for inspiration to strike, we hacked together Seattle's county website data with real estate MLS data and Google Maps, and we jerry-rigged a user experience that helped us buy homes. It became clear that if this worked for us, it could work for other people. We then realized that the most important piece of information about real estate was still missing: determining the value of homes. Thus, an idea was born.
Sometimes finding a startup idea is not as easy as having a "light-bulb moment," and other times the perfect idea hits when you least expect it. When ideating, there are a few things you should explore:
Look for problems you want to be solved. I divide startups into two different categories: medicines and vitamins. Medicines are the ones that solve a problem and aim to create a new market, while vitamins are the ones that make your life a bit easier and democratize access to things. Sometimes finding a great idea is as simple as looking for things that dissatisfy your wants and/or needs.
Look for things you're passionate about. Something I frequently look for in startups as an investor is a personal connection between the founder who's pitching and the problem that they're trying to solve. See "The Founder-Idea Fit" below for more.
Look for things with big TAM and low NPS. The Total Addressable Market (TAM) is the total possible market for your company's product or service. You'll want to look for a big market (>$10B) with lots of room for growth - like healthcare, education or real estate. One way to judge the quality of a startup idea is to assess how well it addresses a problem in an industry with a big TAM but a low Net Promoter Score (NPS). In other words, find a problem in a big industry where consumers are pretty unhappy with current services.
An Idea Versus A Good Idea
Once you have the inspiration, it's time to determine whether your idea is good. It's important to use your network and talk to consumers and to people in the industry to get a feel for what potential customers may want, but you should also have confidence in your idea on your own. Pro tip: don't hoard the idea to yourself. It's OK to go out and tell other people the idea to get feedback – the input that you get will outweigh the miniscule chance that someone steals your idea. When thinking critically about your idea, ask yourself and others the following questions:
Does my idea solve a real problem? A common theme in startups is solving a point of personal frustration. While you certainly can try to make your own life easier, you also don't want to create too small of a niche. If nobody wants your product, you don't have a business.
Why now? Why hasn't anyone solved this before? There is a time and a place for every startup. There are several reasons why my company Pacaso launched when it did, and they contribute to its success today. 1) People are more comfortable buying real estate sight unseen right now than ever before. 2) There's been a massive increase in second-home ownership interest because people have the option to work remotely. 3) Thanks to companies like Airbnb and the short-term rental industry, there's already infrastructure in place for local property management. Ask yourself: if your startup idea is so great, how come no one has done it before? Many successful startups like GoPuff, Instacart and Doordash are recycled old ideas from 10-20 years ago, but the timing is now right for their success.
Is it a feature or a company? Steer clear of creating a feature instead of a company. I personally invested in Vhoto, an iPhone app that took live photos as short videos. Vhoto failed because it was a feature not a company, as its functionality was simply added to the iPhone camera by Apple.
The Founder-Idea Fit
Founder-idea fit is a critical component of the startup equation and shouldn't be overlooked. While there is no such thing as a single great founder, there is a great founder for a particular idea. A founder with little to no interest or passion for an idea, even if they are the one who came up with it in the first place, is more likely to fail than a founder who truly believes in something.
A perfect example of great founder-idea fit is Tim Ellis, who I featured on the Office Hours podcast back in 2020. Ellis previously worked at Jeff Bezos' space company Blue Origin as a propulsion engineer and worked on the manufacturing process of rockets through 3D printing. He left the company in 2015 and founded Relativity Space with the mission of being the first company to launch a fully 3D-printed rocket into orbit. As a focused and innovative leader, Ellis and Relativity Space are on a rocket ride towards success, at least partly because of Tim's focused infatuation with 3D printing rockets. Tim would not be the ideal founder for a marketplace selling portions of second homes like Pacaso, but he is the ideal founder for a business like Relativity Space. He feels like he was put on Earth to create this technology and he is relentlessly committed to its success. He has both a deep understanding of the task at hand and the abilities and passion to make it happen.
Now what?
Once you land on a startup idea you feel passionate about and the timing is right, you can move on to your next step: naming your startup. Check this space in two weeks for my tips on naming.
From Your Site Articles
Related Articles Around the Web
Courtesy of Aerojet Rocktdyne.
The insider battle for control of El Segundo-based rocket maker and government defense contractor Aerojet Rocketdyne is heating up.
In dueling, incendiary public letters to shareholders this week, Aerojet Rocketdyne executive chairman Warren Lichtenstein and CEO Eileen Drake accused each other of attempting to seize control of the company. Lichtenstein also filed yet another lawsuit against Drake and three Aerojet board members Wednesday, adding another legal case to the acrimonious boardroom battle.
In his letter on Tuesday, Lichtenstein described Drake as a "rogue" executive who he alleged violated the law by lying to investors. Drake defended herself in a separate shareholder letter published Wednesday, in which she called Lichtenstein's allegations "baseless personal attacks."
Drake, who was appointed CEO in 2015, is urging Aerojet shareholders to vote to keep her as CEO and approve an entirely new board of directors without Lichtenstein and his allies, while Lichtenstein is proposing his own slate of directors that would see Drake pushed out. Aerojet shareholders are set to have their say on the company's future at a meeting on June 21—though Lichtenstein on Tuesday proposed moving back that meeting to June 27, citing the pending resolution of his previous lawsuit against Drake.
The conflict between Aerojet's chairman and CEO escalated earlier this year, when a planned $4.4 billion merger with the world's largest defense contractor, Lockheed Martin, fell through after the Federal Trade Commission sued to block the deal. By February, Lockheed had caved to the FTC's antitrust pressure and the merger was dead, igniting the conflict in Aerojet's boardroom.
Lichtenstein and three fellow board directors first sued the company earlier this year, a drama that is now playing out in Delaware's Court of Chancery with a trial expected in May. Drake and Aerojet then hired an independent counsel to investigate Lichtenstein, and countersued him in a bid to remove the chairman from the board. Aerojet's lawsuit alleged Lichtenstein of doing the very same deeds he has accused Drake of: plotting to take over the board if the Lockheed merger failed and using his investment firm, major Aerojet shareholder Steel Partners Holdings, as leverage to propose new leadership.
Last week, Aerojet announced its largest-ever contract for its RL10 rocket engine, an order for 116 engines from the United Launch Alliance. The engines could fly on the ULA's Vulcan Centaur rocket as soon as the end of this year.