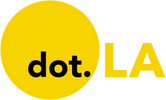 Get in the KNOW  
  on LA Startups & Tech  
X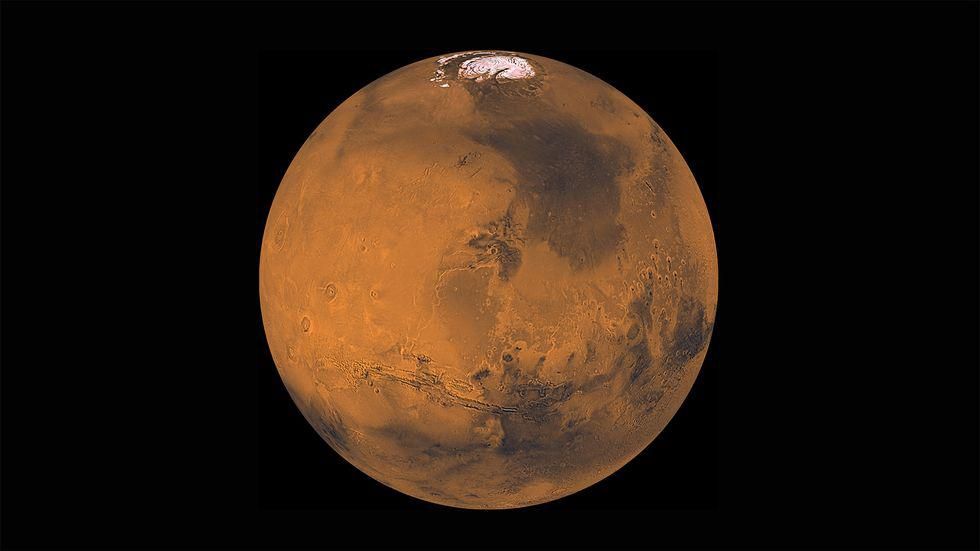 Space
Browse the latest news about Southern California's space and aerospace startups from dot.LA.
Image courtesy of Slingshot Aerospace
El Segundo-based space simulation company Slingshot Aerospace just added two software companies to its portfolio as it continues it aims to become the go-to provider for space intelligence.

Slingshot announced Wednesday that it acquired the Space Domain Awareness division of Colorado-based Numerica Corp., which runs a round-the-clock optical sensor network for tracking satellites in low Earth and geosynchronous orbits.
Slingshot is basically buying from Numerica a network of over 150 sensors and 30 telescopes scattered around the globe that can track objects both large and small as they hurtle through space – from satellites to debris as tiny as 10 centimeters – and deliver real-time information about their movements.
Slingshot will integrate Numerica's SDA network into its own platforms, including Slingshot Beacon, its air traffic control software for space that's used by satellite operators to avoid collisions. This data will also be used with its Digital Space Twin product, which syncs data from multiple sources to create a live visualization of orbital conditions.
The other company Slingshot is buying is United Kingdom-based Seradata, which maintains a comprehensive database of all launches dating back to Russia's Sputnik launch in 1957 – from satellites to rockets and including future planned takeoffs – and is used by both space agencies and private firms worldwide. The deal will see Seradata keep its name and branding, but operate going forward as a wholly owned subsidiary of Slingshot.
Slingshot wouldn't disclose how much it paid to acquire either company.
"With these acquisitions, Slingshot Aerospace is able to further accelerate the space economy by providing satellite and launch operators with the most robust and authoritative solution for space situational awareness (SSA) and space traffic coordination," Slingshot Aerospace CEO Melanie Stricklan told dot.LA by email. "Slingshot has collaborated deeply with both of these companies over the years, and each brought something different to the equation that complemented what Slingshot was already doing. These acquisitions help Slingshot accelerate its mission of furthering space sustainability."
Stricklan said both deals have already closed. The buyouts also give Slingshot a chance to expand its presence beyond El Segundo and its other outpost in Austin, Texas. It will take over Numerica's two offices in Colorado and Seradata's foothold in the U.K.'s Northamptonshire region, which will be its first office overseas. Slingshot will also fold each company's existing teams into its staff and Stricklan said it'll add about 30 employees to its current 115.
Earlier this year, Slingshot's Digital Space Twin product and its virtual training module, Slingshot Laboratory, caught Uncle Sam's eye. The U.S. Space Force awarded the company a $25 million contract to use the products, and at the time Stricklan said that was the six-year-old company's first deal with a government agency.
"Space moves really fast, and there's a lot going on up there," Stricklan told dot.LA at the time of the raise. "But if you could take a moment in time and do some 'what if' analysis, then you could actually get into a predictive state that would inform decisions even before launch."
Courtesy of NASA/JPL-Caltech
NASA's Mars helicopter experiment worked so nicely they had to do it twice.
When NASA's Jet Propulsion Laboratory at Caltech in Pasadena landed its rover nicknamed Perseverance on the surface of Mars one year ago, it carried a prototype solar-powered helicopter named Ingenuity. The interstellar helicopter has since performed 29 flights on Mars following its historic first takeoff last April, providing scientists with valuable and previously never seen drone footage of the planet.
NASA has been sending four wheeled robots or rovers to Mars since it first landed the Sojourner in 1997. This new mission has two goals: exploring one of Earth's closest neighboring planets and also gathering samples to take home for analysis – part of the JPL's Mars Sample Return Program.
NASA said this week that the Perseverance Rover is currently collecting samples near Mars' Jezero Crater. But the JPL just decided the success of the early Ingenuity flights indicated it could do more testing and sample collection from the air.
Partnering with the European Space Agency, NASA and the JPL will swap the planned Sample Fetch Rover for two helicopters that are based on Ingenuity's design.
"There are some significant and advantageous changes to the plan, which can be directly attributed to Perseverance's recent successes at Jezero and the amazing performance of our Mars helicopter," NASA associate administrator Thomas Zurbuchen said in a statement Thursday.
The new mission is still in its conceptual design phase. In simplified terms, here's how the revised plan will go down: NASA's Sample Retrieval Lander will land on Mars, carrying a small rocket called the Mars Ascent Vehicle. The existing Perseverance Rover and new helicopters will collect samples of Martian soil and rocks and then put them into sealed tubes that the Mars Ascent Vehicle can ferry back to Earth, where scientists will eagerly be awaiting their arrival.
The Sample Retrieval Lander won't launch until at least summer of 2028, NASA said. We can't expect to see samples from that upcoming mission back on Earth until at least 2033.
That lengthy commute is a small trade-off considering the valuable information about the Red Planet that NASA could extract from the samples. It could go a long way towards, say, figuring out if we really could grow potatoes on Mars and sustain life on the planet.
Ingenuity was supposed to be just a test vehicle, but it outperformed the JPL's expectations. It has proven to NASA, and the larger world, that Mars helicopters are actually a viable way to gain valuable insights about Mars and—perhaps—our other neighbors in the solar system.
It's no secret that SpaceX chief Elon Musk wants to go to Mars – but the self-proclaimed "technoking" might find himself taking a back seat to some former employees if two local aerospace startups can send a rover to Mars first.
This week, Long Beach-based reusable rocket maker Relativity Space inked a deal with another local space startup, Impulse Space to make the dream of beating Musk to Mars a reality. Impulse Space–based in El Segundo–will send an entry capsule, lander and Mars Cruise rover vehicle to Relativity, which will strap them its Terran R rocket and blast off towards Mars.
After working on rocket engine development for Musk for nearly 17 years, Impulse founder and CEO Tom Mueller left SpaceX in 2020. He founded Impulse in 2021 to work as a last-mile delivery partner for future inter-space missions, like servicing space stations or ferrying goods from outpost to outpost around the final frontier.
No humans have yet to reach Mars and it's anyone's game as to who could stake their flag– perhaps literally–in this brave new ecosystem. Despite earlier plans to launch satellites for military contractor TriSept by end of this year, Relativity hasn't launched any rockets yet. Knowing this, the plan to reach Mars in two years seems overly optimistic—but Ellis said last month the company has secured over $1 billion in launch contracts after it agreed to launch satellites for broadband firm OneWeb by 2025.
Now thanks to the arrangement with Impulse, it looks like Relativity could try to reach Mars before it sends satellites into low earth orbit, even though the latter is arguably a much easier task, especially for a rocket with no prior flight experience.
Though the company behind whoever lands first on Mars might not have the right to say "finders, keepers," they could have a significant say in how landing areas are developed, which could in turn determine the level to which Mars colonists rely on their transportation infrastructure.
This is all to say that Ellis and Mueller definitely understand time is of the essence when it comes to exploring Mars and setting up camp. While Musk called Mars a "fixer-upper of a planet," he's definitely keen to get there, claiming in a recent Twitter thread that a civilization could be formed on Mars within the next 30 years.
"When we founded Relativity, the inspiration was watching SpaceX land rockets and dock with the space station." Ellis told TechCrunch last year. "They were 13 years old and they were, despite all of that pretty inspiring success, the only company that wanted to make humanity multiplanetary and go to Mars."
"Even five years later, it's still just us and SpaceX," Ellis added.
For now, SpaceX seems to be in a better position to beat Relativity to the red planet, seeing as it has far more launch experience: sending rockets into orbit at the rate of 10 SpaceX vehicles for every one of its competitors with a 100% success rate so far. One thing's for certain, though–Ellis and Mueller definitely won't let Elon live it down if they beat him at his own game.-Samson Amore