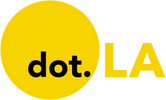 Get in the KNOW  
  on LA Startups & Tech  
X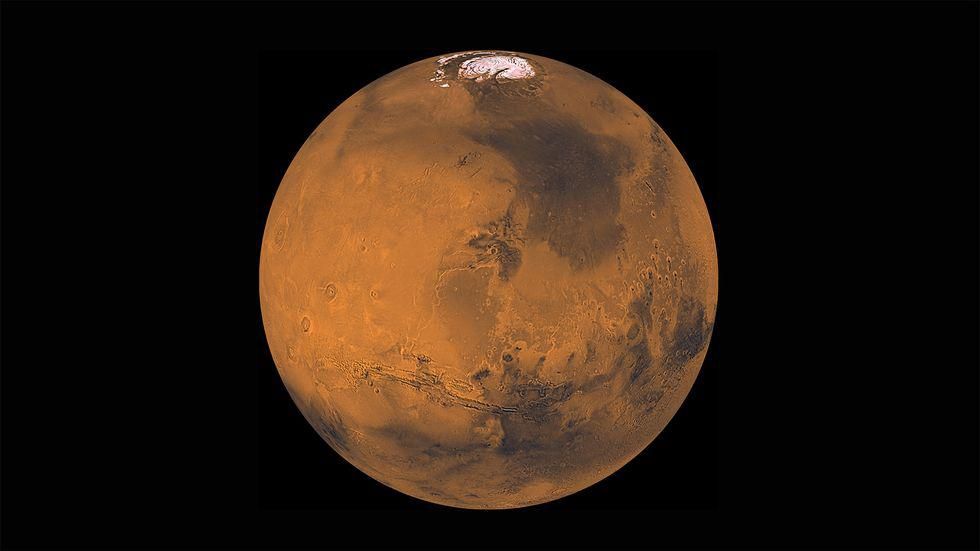 Space
Browse the latest news about Southern California's space and aerospace startups from dot.LA.
\u200bPhoto: Gitai
Space robotics company Gitai raised a $30 million Series B extension this week, bringing the total value of the round to roughly $47 million.
The funding will be used to further develop Gitai's suite of space robots as well as build out its manufacturing footprint in Torrance. Previously Gitai announced it raised a $17.1 million Series B in March 2021; this additional raise is still part of that round.
Gitai's main products include an autonomous robotic arm, which was tested on the International Space Station in October 2021. It also developed a lunar rover called the R1, which it tested on Earth in March.
Funding for this tranche of the Series B came from a handful of existing investors in the company, and many of the backers are based in Japan. This included Mitsubishi's VC arm, JGC Holdings' Mirai Innovation Fund, Yamato Holdings' investment vehicle KURONEKO Innovation Fund, and the KDDI Open Innovation Fund. Other investors including the Dai-ichi Life Insurance Company, Electric Power Development, and Daiwa's DCI Venture Growth Fund joined the follow-on round.
In a May 25 statement, KDDI's fund said it expects Gitai's technology to help "assist in the construction and maintenance of artificial satellites, space stations, lunar bases, and Martian cities."
This is Gitai's overarching goal – CEO Sho Nakanose told dot.LA in April that "now is the time to expand our presence, expand our habitat" on other planets because "the conflict between the U.S. and China may escalate because of space resources on the moon."
Gitai's plan is to develop and sell robots at scale to reduce the cost of labor for building structures that allow humans to inhabit distant worlds. Nakanose also said that he views in-space habitability as impossible without an infrastructure of robots to build solar panels on faraway planets to produce power for the eventual outposts there.
In a statement Wednesday Nakanose said he was "thrilled to further expand our operations in the U.S."
Nakanose added, "while SpaceX and BlueOrigin are reducing the cost of transportation to space by 100 times, we at GITAI are taking on the challenge of reducing labor costs by 100 times. We will provide the most labor for the Moon and Mars and build infrastructure such as solar panels, communication antennas, fuel generators, and habitation modules."
Image courtesy of Virgin Orbit
This is the web version of dot.LA's daily newsletter. Sign up to get the latest news on Southern California's tech, startup and venture capital scene.
Three Southern California aerospace companies located near Space Beach have purchased the assets and property of Virgin Orbit at a bankruptcy auction, effectively putting an end to the six-year-old satellite launch firm's operations.
Virgin Orbit spokesperson Alison Patch told dot.LA that no one has yet placed any bids to buy its six rockets or rights to the intellectual property, including the brand and visual assets.
Neighboring Rocket Lab paid $16.1 million for Virgin Orbit's 140,000-square-foot headquarters and manufacturing facility at 4022 E. Conant St. in Long Beach, plus several 3D-printers. Rocket Lab said it won't integrate Virgin Orbit's launch systems into its own.
"Securing the lease to the Conant Facility adds to our existing presence in Long Beach and provides co-located engineering, manufacturing, and test capabilities for our Neutron team," Rocket Lab CEO Peter Beck said in a statement Tuesday. Beck added, "with Neutron's design and development well-advanced, this transaction represents a capital expenditure savings opportunity to augment our production capability to bring Neutron to the launch pad quickly to serve our customers and their future success."
Stratolaunch, based in Mojave, paid $17 million for Virgin Orbit's modified Boeing 747 jet, which it used to attempt launching a rocket from the air. And Vast Space subsidiary Launcher paid $2.7 million for Virgin Orbit's lease at the Mojave Air and Space Port. The deal will also see Launcher take over some of Virgin Orbit's equipment, inventory and machinery including a rocket testing facility and aircraft hangar. Launcher and Vast declined to comment.
A liquidation agent called Inliper now owns Virgin Orbit's office equipment following a $650,000 purchase.
Virgin Orbit confirmed the deals on Tuesday, and said it expects a court to approve them by May 24. "Virgin Orbit's legacy in the space industry will forever be remembered," the company said in a statement Tuesday. "Its groundbreaking technologies, relentless pursuit of excellence, and unwavering commitment to advancing the frontiers of air launch have left an indelible mark on the industry."
Telecom billionaire Richard Branson created Virgin Orbit in 2017. The company went bankrupt roughly a month ago, after pausing all operations and furloughing about 750 workers on March 16.
Each of these deals highlights the rapid growth of Southern California's accelerating space industry.
Besides the need for more 3D-printers to make its rockets, Rocket Lab is quickly expanding and needs the extra space to build its larger Neutron rocket and execute on its packed slate of planned missions. These include building a factory in space for space construction firm Varda Space Industries; sending its twin Photon spacecraft to examine Mars' magnetic field; and sending a private exploration mission to Venus, among others. Rocket Lab is also working with NASA on its Artemis mission to send a woman and person of color to the Moon's surface by the end of 2024 on its reusable rockets.
Virgin Orbit used a modified Boeing 747 aircraft, nicknamed Cosmic Girl, to air launch its LauncherOne rocket to space from 35,000 feet. Most recently, the vehicle failed during a launch in January – this ended up being its final flight. Stratolaunch's strategy is similar; it uses a massive aircraft called the Roc to carry rockets and autonomous vehicles and launch them from midair – and that is likely why Stratolaunch wanted to buy Virgin Orbit's jet.
And Launcher's parent company Vast has the ambitious goal of launching a commercial space station with simulated gravity for interstellar tourism by 2025. Vast bought Long Beach-based Launcher in February and moved its headquarters to Long Beach shortly after the deal tripled its workforce. It's now in Virgin Orbit's neighborhood, and will need to absorb its testing and launch facilities in Mojave to meet that 2025 deadline.
The NASDAQ told Virgin Orbit it would delist its stock on April 4 after the company filed for bankruptcy. This hasn't yet happened, and Virgin previously said it planned to appeal the ruling; but given this auction, it's likely the company's securities won't remain on public markets. When it went public in January 2022 via a SPAC deal, Virgin Orbit was valued at $3.7 billion. Now, its assets are the property of three of its former competitors.
Photo courtesy of Joby Aviation
Turns out, it's incredibly expensive to get an air taxi startup off the ground. At least, that's what Joby Aviation is learning as it claws its way towards an ambitious 2025 liftoff deadline.
The Santa Cruz-based company is one of several vying for a prime spot in the electric vertical take-off and landing (eVTOL, for short) industry race, but it's also one of the oldest. Formed in 2009, the company went public in August 2021, and valued at $4.5 billion, thanks in part to backing from big-name transport companies including JetBlue, Delta Airlines, Toyota and Uber. Toyota is Joby's largest outside shareholder; it's invested roughly $400 million to date.
Joby's vision is that it can populate the skies of Southern California and later the greater U.S. with electric aircraft that can be used as ride-shares in the air. Think of it as Uber for the skies. The small crafts will seat one pilot and up to four riders, and could reach top speeds of up to 200 miles per hour.
If Joby and other competitors (like Silicon Valley-based Wisk Aero, Long Beach-based Odys or Skyryse, headquartered in Hawthorne) have their way, the congestion on Los Angeles' freeways could one day be replaced with traffic in the air.
Although it reported lackluster performance in its May 3 first quarter earnings report, Joby has also seen a recent influx of cash. The company noted it lost $113.4 million, which was $51 million more than the same time last year. The company is far from profitable, and chalked the growing losses up to increased operating costs.
But Joby also recently cinched an additional equity investment from Baillie Gifford, a U.K.-based investment manager and early backer. It bought roughly 44 million shares in Joby, worth a total $180 million. In its earnings report, Joby said that cash will help it secure "near-term revenue," likely in the form of contracts for its future air taxi services. Joby founder JoeBen Bevirt told dot.LA the company isn't looking to raise any more capital in the near future.
Having ended its first quarter with $978 million in on-hand cash, much of which will be used to develop and manufacture its electric aircraft, as well as get it certified for flight by the Federal Aviation Administration, Bevirt noted Joby has plenty of runway to execute on existing contracts and secure new ones.
"The [Baillie Gifford] investment will accelerate early production so we can capitalize on revenue opportunities like that presented by the DoD contract extension without affecting the funds we already have available to support us through the certification process," Bevirt noted.
Bevirt added that "we believe we're very close to this future becoming a reality," and said that the plan is still to roll out commercial passenger air taxi service to a yet-undisclosed "small number of select cities" by 2025. "There's a lot of work to be done, but we're confident in our path forward," he said.
Joby also gained more funding for its contract to provide the U.S. Air Force with electric helicopters – an additional $55 million, extending the total contract value to more than $130 million. In addition to working for the Air Force, Joby now has relationships with the wider Department of Defense, and plans to conduct flight tests for the Marine Corps. According to the company, the Army and Navy have also expressed interest in electric aircraft, though those divisions haven't inked contracts yet.
The Air Force is rapidly investing in new technology, and the program Joby's part of is the government's only investment into electric aircraft. One of the main goals of the USAF is to spur air taxi companies to accelerate their development by engaging them in an "air race" for contracts; In total there's more than $1 billion of government funding at stake.
Bevirt said the contract "comes at a pivotal moment in history where the US government is keenly interested in leadership in electric aircraft." He added that the White House has said advanced and clean air mobility are its top priorities, and noted, "there is tremendous enthusiasm from the government and armed forces for the commercialization of this tech."