With Most High School Sports Sidelined, Esports Is Having a Moment in the Spotlight
Sam Blake
Sam primarily covers entertainment and media for dot.LA. Previously he was Marjorie Deane Fellow at The Economist, where he wrote for the business and finance sections of the print edition. He has also worked at the XPRIZE Foundation, U.S. Government Accountability Office, KCRW, and MLB Advanced Media (now Disney Streaming Services). He holds an MBA from UCLA Anderson, an MPP from UCLA Luskin and a BA in History from University of Michigan. Email him at samblake@dot.LA and find him on Twitter @hisamblake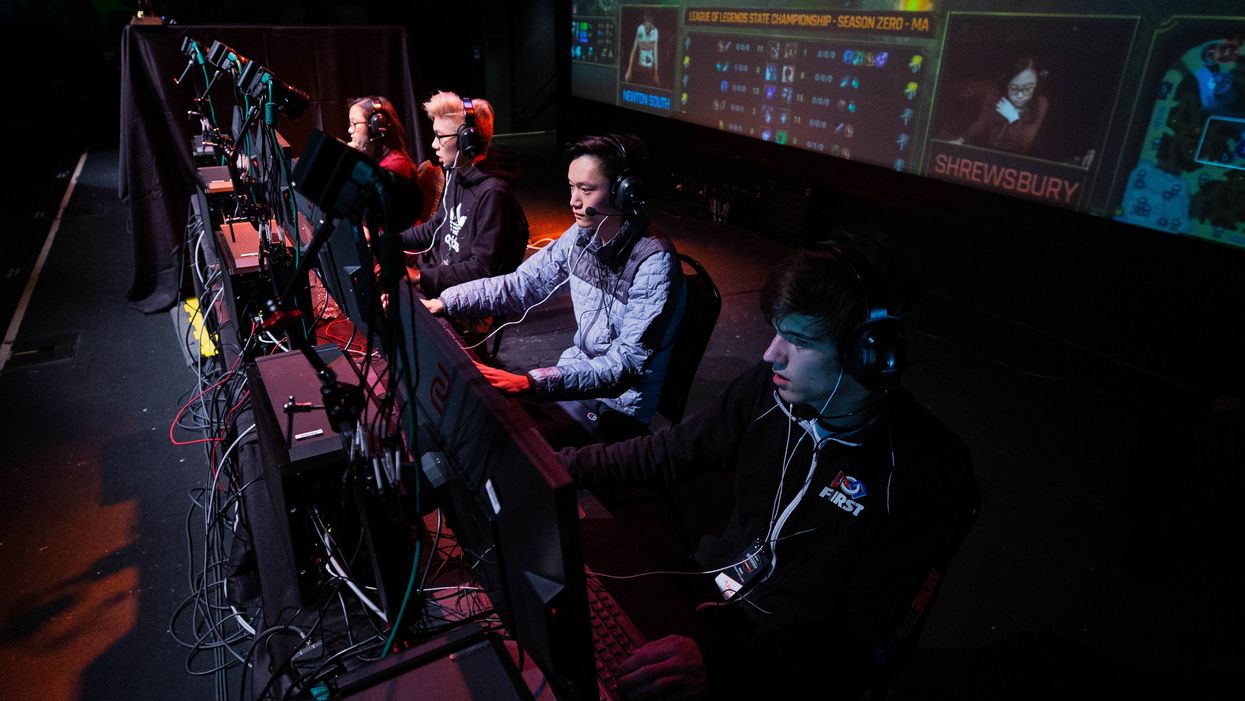 As school gets back in session, the pandemic has limited the number of available extracurricular activities
PlayVS, which helps schools compete in esports leagues, expects participation this year to double or triple, due at least in part to COVID
Not all schools view esports the same way, and many are still considering the pros and cons
Under normal circumstances, going back to school is not just the start of a new academic year, but the renewal of extracurricular activities, whether on the debate stage or under the Friday night lights. This year, however, the pandemic has made gridiron glory and other activities nearly impossible. Could that lead to a banner year for high school esports?
---
Santa Monica-based PlayVS (pronounced "play versus"), which provides the technological and organizational infrastructure for high school esports leagues, thinks so.
"We're expecting 2-3 times the number of students that competed last year," said Clint Kennedy, PlayVS' director of education. "I think COVID is a chief driver."
A COVID Boost
Kennedy said 90% of U.S. high schools with a football program already use PlayVS or are on the waiting list. The company has an exclusive partnership with the National Federation of State High School Associations (NFHS), the main governing body of American high school sports. The relationship effectively turns esports via PlayVS into a fully fledged varsity sport at participating schools.
Founded in early 2018, PlayVS employs 46 people and has raised $96 million. In addition to having relationships with key educational institutions, it also has partnerships with major game publishers such as Riot and Epic Games.
Competing schools pay $63 per participating student. To accommodate increased demand the company will be rolling out a tiered pricing model this school year, including free scrimmage-only play on one end and a premium level at the other that allows schools to sign up more students.
"Schools are saying 'our teams are growing,'" said Kennedy, "so we've added this other layer to accommodate that growth."
Allen Whitten, principal at Sunny Hills High School, which has won two straight California Interscholastic Federation (CIF) esports state championships, said esports is "the one thing we haven't had to cancel, because they can do it from home." His school's esports coaches, Myra Deister and Sonya Joyce, expect student participation this year to double.
A spokesperson from L.A. Unified School District (LAUSD) said, "we expect interest in this extracurricular activity to expand during the pandemic."
Kennedy added that when COVID arrived this past spring, PlayVS "saw an uptick in our overall registrants" and that he has since seen increased interest from school administrators.
"Esports is in a unique spot to provide opportunities in a pandemic world," he said.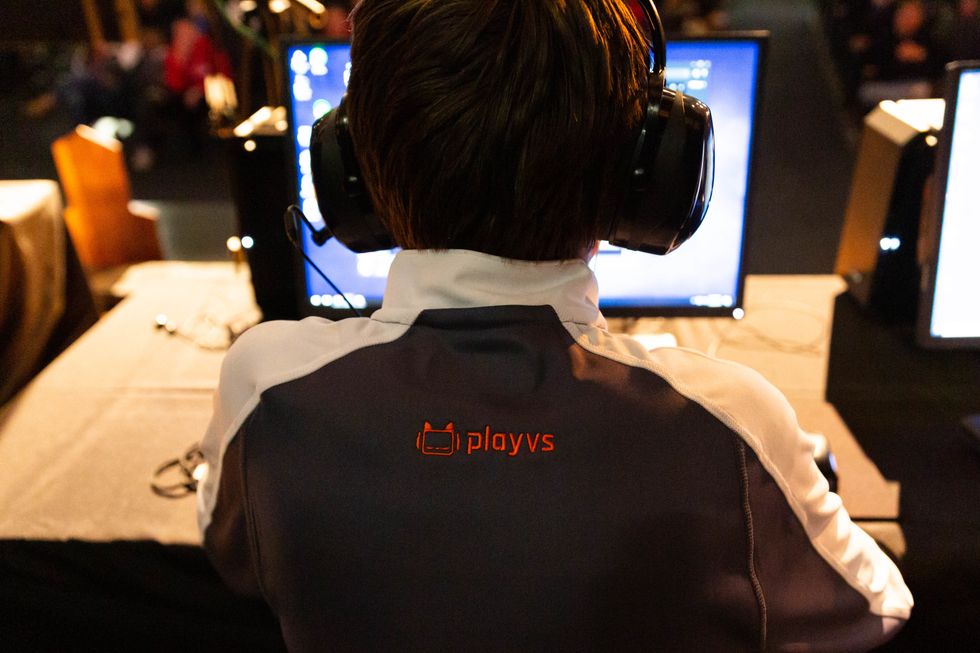 PlayVS employs has key relationships with educational institutions as well as partnerships with major game publishers including Riot and Epic.Image from PlayVS
Parents Hit Pause
But it's not so clear cut, said CIF director of corporate sponsorships Chris Fahey. "We had mixed reactions" this past spring, he said. "Some schools had interest in continuing with esports to give kids an outlet. Other schools were like, 'We understand it can be played remotely, but the whole reason we got into this is it brings kids together'."
"It's all over the board. It depends on the school," Fahey added.
At Sunny Hills, Principal Whitten noted that among his school's community, the impression of esports has "gone from something that will rot your brains to lots of positive things – teamwork, communication, high-level problem solving. Parents are very supportive – and now (their kids are) competing and winning and being offered scholarships to go to college."
He also pointed to the growth of the gaming industry – particularly in Southern California – as something his school is trying to help students prepare to enter. In addition to its esports teams, Sunny Hills offers an optional two-year gaming and coding curriculum. Whitten said he thinks his school's gaming program has helped it sustain the number of students at the school, even though it's in a district with declining enrollment.
Some parents and faculty members in Compton's school district have expressed concern that esports won't appeal to female gamers, said Mikle McBride, who directs Compton USD's technical and occupational program, which includes esports. At Sunny Hills, Whitten said esports attracts "boys and girls from all over the world" and many "different cultures.".
Another potential downside, said McBride, are concerns that students will commit too much time to gaming. His program takes steps to mitigate that, however, and he thinks the presence of esports in schools "will explode."
PlayVS' Kennedy noted that 42% of all students on PlayVS had never previously played a high school sport, so, he said, it's "engaging a whole group of students that haven't been engaged."
Many schools feel that esports encourages greater student-school engagement, said CIF director Fahey. Only about 800,000 of the approximately 1.8 million high school students in California are student-athletes, he added.
PlayVS focuses on team-based, strategy-oriented games like League of Legends and Rocket League, Kennedy said. He and Fahey both said research suggests structured gaming can help improve students' grades, behavior and attendance.
With PlayVS signups opening this week and carrying on through the beginning of October, Kennedy said the company is ready for whatever schools ultimately choose to do.
Even if his prediction proves optimistic, the future looks bright for esports in schools. Interest is growing at the college level. Fahey said the NCAA "has looked at it and said 'we're not there yet'," while Kennedy noted that PlayVS has already begun working with athletic conferences to support their forays into esports.
Marlon Nichols, whose L.A.-based MaC Venture Capital has invested in PlayVS, sees that trend advancing. "We're moving into more and more of a virtual world," he said, "so colleges are going to want to add this to their repertoire of what they offer students."
Sam Blake
Sam primarily covers entertainment and media for dot.LA. Previously he was Marjorie Deane Fellow at The Economist, where he wrote for the business and finance sections of the print edition. He has also worked at the XPRIZE Foundation, U.S. Government Accountability Office, KCRW, and MLB Advanced Media (now Disney Streaming Services). He holds an MBA from UCLA Anderson, an MPP from UCLA Luskin and a BA in History from University of Michigan. Email him at samblake@dot.LA and find him on Twitter @hisamblake
https://twitter.com/hisamblake
samblake@dot.la