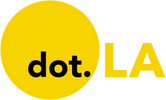 Get in the KNOW  
  on LA Startups & Tech  
X
Startups
The latest Los Angeles startup news, including funding, hiring, launches and more.
Photo courtesy of Invisible Universe
Invisible Universe, a self-described "Pixar of the internet," has raised $12 million in Series A funding to build out its animated franchises.
Seven Seven Six, the venture capital firm of Reddit co-founder Alexis Ohanian, led the fundraising round. Cosmic Venture Partners, Dapper Labs and Spencer Rascoff's 75 & Sunny participated in the raise, too. (Disclosure: Rascoff is co-founder and executive chairman of dot.LA.)
L.A.-based Invisible Universe partners with high-profile celebrities to create original animated characters that live on social media. Examples include Squeaky & Roy—the apparent long-lost toys of TikTok stars Charli and Dixie D'Amelio—as well as Qai Qai, a living doll that belongs to tennis legend Serena Williams' daughter (Williams is married to Ohanian).
The animation studio posts videos of its characters on social platforms like TikTok, Twitter, Instagram and YouTube. Invisible Universe said it has more than 8.5 million followers across its accounts and an engagement rate above 10%.
By distributing intellectual property (IP) on social media, Invisible Universe aims to popularize its franchises on free platforms before commercializing them. The approach also allows the startup to share new content more frequently, instead of making fans wait months or years between new seasons or film installments, CEO Tricia Biggio told dot.LA.
When Invisible Universe does pitch its IP to streamers or toy companies, the startup can point to established fan bases to make its case, she said. After Qai Qai became a hit online, for example, the studio used the character's IP to sell NFTs and develop a forthcoming children's book authored by Williams, called "The Adventures of Qai Qai." Invisible Universe is in the midst of shopping a series to streamers, but hasn't closed a deal yet, she said.
"Most interestingly, we have tested the creative," Biggio said. "I think for a studio or publisher—anyone that's agreeing to make an investment in your IP—for them to know that you've taken the time to test it and you've really built affinity through that, I think is a really powerful value proposition."
Invisible Universe plans to use the fresh funds to launch more animated IP, expand to new platforms and further monetize its existing franchises. The company is also interested in delving into the world of Web3, a decentralized vision for the internet based on blockchain technology. This fall, Invisible Universe will launch a parody reality series on social media dubbed "The R3al Metaverse," using characters based on popular NFT collections. The startup bought three NFTs and secured licenses for two more that fit well with the story, Biggio previously told dot.LA.
Seven Seven Six Co-founder Katelin Holloway, a former Reddit exec, likened Invisible Universe to Disney's Pixar, where she served as a script supervisor. Holloway, an Invisible Universe board member, noted that popular IP is driving growth, audience retention and franchise expansions for entertainment companies.
"I saw the Pixar magic up close," she said in a statement. "And [Invisible Universe] is building the same kind of unforgettable IP with an innovative approach that reduces both time and capital while embracing audience feedback."
Much like the rest of the U.S., the Los Angeles region is facing a venture capital slowdown.
Venture capitalists are investing less money and striking fewer deals with L.A. startups lately, according to PitchBook Data and interviews with experts. There's been a sharp drop in the amount of money flowing back to investors, too, with a decline in public offerings or other exits by VC-backed companies.
The second quarter was still a strong one for L.A. by pre-pandemic standards, but it marks a significant slowdown after a record-smashing 2021. The cooling deal activity could continue during the current third quarter and beyond amid an uncertain economic environment and an overdue correction in startup valuations, VC executives told dot.LA.
"You're starting to see deal flow slow down and you're starting to see a lot of venture investors take a wait and see approach," said Brian Lee, co-founder and managing director of L.A.-based BAM Ventures.
PitchBook and the National Venture Capital Association recently released their second quarter Venture Monitor report on the investment landscape. According to PitchBook, VCs invested nearly $4.8 billion in the L.A. metropolitan area during the second quarter this year, a nearly 38% decline from the nearly $7.7 billion invested during the same period a year earlier. The number of deals dropped year-over-year from 353 to 278 from April through June.
Deal activity in the Los Angeles MSA since 2019. Source: PitchBook Data
Deal activity during the three-month period is also down from the first quarter of this year, when startups collectively received $7 billion from VCs across 337 deals. Still, L.A.'s second quarter deal count and investment volume were at or above quarterly figures in 2019 and 2020, according to PitchBook.
"The second quarter still maintained a lot of momentum from 2021 and the first quarter, especially if you're looking at the actual capital going to startups remaining historically high," PitchBook Venture Analyst Cameron Stanfill told dot.LA. "There's still a lot of money that's going into startups right now."
And L.A. has been one the strongest markets so far this year, trailing only the Bay Area and New York regions in deal count and deal value, according to the Venture Monitor report. As of June 30, there were 669 deals here collectively worth $12.6 billion.
Still, experts say investors are being more rigorous and selective. Taj Ahmad Eldridge, a co-founder and general partner at Include Ventures, said he's seen funds "taking their time" to do more due diligence before making an investment.
"They're looking for more traction on the customer side," he said of what funds are seeking lately. Startups do "not necessarily have to have some revenue piece of that, but at least just a pathway to where they could figure this out"
Indeed, startup founders are having a harder time raising funds just from intangibles like vision, a beta product or celebrity involvement, said Joey Boukadakis, founder of L.A.-based General Specific, which advises early and growth stage startups.
"The main variable it feels like investors are focusing on is this signal that someone is willing to pay you for something," Boukadakis said. "Companies with some kind of revenue around what they're doing in today's world most likely have a better chance of having conversations and bringing on additional capital."
That could be bad news in the short term for startups in emerging tech spaces like Web3, a decentralized vision for the internet based on blockchain technology. Crypto and NFTs may very well change the digital world as we know it, but not anytime soon.
Investing activity in Web3 hasn't stalled, but valuations in that space have "come down quite a bit," said Anna Barber, partner at L.A. VC firm M13. (Disclosure: M13 is an investor in dot.LA)
"We're talking about an emerging market where six months to a year ago, there might have been more appetite for risk," she said. "We're very interested in the sector. We're continuing to invest. I think it's more about measuring risk and potential differently in terms of how and when and how much to invest."
The amount of capital flowing back to investors dried up during the second quarter. Pitchbook recorded 24 venture-backed company exits collectively worth $95.75 million in the L.A. region during the second quarter. This is a sharp drop from the whopping $5.7 billion that returned to investors across 27 deals during the same period last year. This decline comes amid a fall in initial public offerings, public listings and special purpose acquisition company (SPAC) mergers, PitchBook noted.
Early-stage investments, which are generally the most distant from the public market, appear to be largely insulated from current economic troubles. Nationwide, there's been little slowdown in angel and seed round investment activity, per PitchBook Data.
That tracks with what Minnie Ingersoll has seen as a partner at early stage investor TenOneTen Ventures. She noted the L.A.-based VC just closed an investment last week and another in June, keeping pace with the firm's usual deal flow.
"I would say there has been less change than I have expected," Ingersoll said.
One change she has noticed is an increase in extension or "bridge rounds." These smaller raises are aimed at giving startups more breathing room to weather an economic storm that could last months if not years.
"That's giving them extra runway," Ingersoll said. "And that means they don't have to go hit the market right now."
From Your Site Articles
Related Articles Around the Web
Image by Master1305/ Shutterstock
Welcome to the last installment in the "How To Startup" series and an often overlooked step when creating a business: exiting. In short, an exit strategy is exactly what it sounds like - a way out, sort of. I say sort of because frequently a sale of a company is just a new beginning, but more on that below. Startups usually seek an exit to generate investment returns for their investors and shareholders (usually including their employees), or sometimes to limit losses. It is important for founders to keep the possibility of an exit in the back of their minds at different stages of the business' growth. Some startups are "big swings" where founders and their investors believe the idea and the team have the potential to turn the company into a multi-billion dollar public company. But many startups are smaller ideas where a smaller sale is a good outcome and is something always to be explored. It is important for founders to know which of these best describes their company.

As we've already learned in previous installments, the most successful entrepreneurs are the ones who plan ahead. So now that your company has traction and growth—or you're a proactive entrepreneur who wants to get ahead—it's time to think about an exit for the business.
Types of Exits
There are many different common exit strategies, but ultimately the one you choose will depend on your own business, personal and financial goals. I cover some of the pros and cons of each strategy below.
Liquidation
Failing, but "failing fast" and liquidating can sometimes be the best route to minimize losses for a business. You'll likely find yourself in one of two scenarios when considering a liquidation: you're already at the end of your rope - be it financially or otherwise - or you can see the end coming. If you're fresh out of cash, evaluate how you can responsibly wind down the business for all parties involved - yourself, employees and investors. If you can tell early on that you don't have product-market fit or traction and you still have cash left, plan to exit early and return money to investors. A great example of this is when Jeffrey Katzenberg returned $350M to investors instead of simply running Quibi until it was out of cash.
Sale or Acquisition
If you plan to sell your company (a.k.a. if it is getting acquired), you can receive payment from the acquirer in cash, stock or a combination of both. The acquirer can pay you cash for the company or you can exchange your stock in your company for shares of stock in the newly combined company. This will let you maintain being an active participant and shareholder as the company continues to grow. It's not common in tech for acquisitions to involve both cash and stock. If you believe the company is poised to continue scaling, then definitely consider receiving stock as a part of the transaction. A famous example of this is when Facebook purchased Whatsapp for $4B in cash and $12B in Facebook shares in 2014, helping them grow into developing markets. The Facebook stock that Whatsapp shareholders received ended up being worth many multiples of the $12B which it was valued at during the time of the deal.
The amount a startup can sell for is determined by a few factors. Here are a couple of examples of how valuations are determined:
- If it's a small company worth <$10M, it's probably an acquihire (the process of acquiring a company primarily to recruit its employees). In this case, acquirers usually value the target based on how many engineers or product people are at the company.
- If it's a deal worth <$100M, it's usually priced more on strategic fit than real analysis such as what the target brings to the acquirer. This could be technology, a great team, a new business line they can build on, great potential of the merger, etc. For example, when I was CEO of Zillow we acquired 16 companies, most of which were in the $10M-$100M price range, and we always determined fair value by focusing on the overall level of strategic fit of the target more than evaluating the actual financial results of the target.
- If it's a bigger deal with >$100M, the target's financial results are usually benchmarked against other public comps and require real math to analyze. At deals of this size, advisors such as investment bankers usually participate in the deal and bring the analytical rigor and external perspective needed to evaluate the fairness of the deal for both sides.
Sometimes a sale is the end of the road for a company. But more often than not, it is just the beginning of the next chapter. For example, when Zillow acquired StreetEasy, the leading real estate portal in New York, we invested significant resources to grow the company after the acquisition. We added headcount, rebranded the company, invested in advertising and grew it substantially post-acquisition. Far from the sale being the end of the company, it was really just the beginning. Another example is Google's acquisition of YouTube in 2006 for $1.65B of stock. At the time, YouTube was struggling with a myriad of legal and copyright infringement issues from content owners and was struggling to keep up with user demand. Under Google's ownership, YouTube cleaned up its content copyright issues, invested tens of millions of dollars in technology to improve the service, and today YouTube is probably worth at least $100 billion under Google's ownership and stewardship.
Initial Public Offerings (IPOs)
Traditional: Taking a company public is one of the ultimate goals for many founders, but it's not exactly the finish line. In fact, it's quite the opposite. For example, I named our IPO preparation at Zillow "Project Step" to emphasize to the team that it was just a "step" along the way towards building a great business.
In an Initial Public Offering, a company sells shares for the first time to public shareholders, and the stock is then traded on a stock exchange. This can be beneficial for a few reasons, such as being able to raise capital, get research reports written about the company and create liquidity for your investors so they can sell their stock. On the flip side, IPOs can be expensive (the fees are usually 5-7% of the amount raised) and come with a lot of uncertainty. One of the biggest challenges with this method is that the IPO window can be open or closed, and is dependent on things out of your control.
If you do pick this method, a piece of advice I often tell founders is to act and operate like a public company well before you actually are one. More on this and IPOs at a later date as I'll probably do a separate piece on it.
SPAC Merger: A Special Purpose Acquisition Company (SPAC) is another way for a company to go public. With a SPAC, a publicly traded company is created for the purpose of acquiring or merging with an existing private company. One benefit of going the SPAC route is that, for now, company projections are permitted to be shared with investors during a SPAC merger which allows investors insight into a company's growth prospects. I say "for now" because the SEC is evaluating this and there is speculation that it will no longer be permissible in the future. Another advantage is that you can select your shareholders through the Private Investment in Public Equity (PIPE) process plus receive advice and "sponsorship" from the SPAC itself which can be helpful to the company. The cons of a SPAC process are that it can be difficult to get enough investor focus on the company once you've gone public in this way, and SPACs are currently out of favor with investors.
Direct Listing: In a direct listing, a private company converts into being publicly traded but doesn't actually sell any shares. Companies that choose to go public using this method usually have different goals than those that use an IPO - specifically, they do not need to raise capital through the offering. Direct listings create liquidity for existing shareholders and are usually less expensive than an IPO, but companies miss out on the chance to raise money.
Lessons On Exits
No matter what route you end up taking, when preparing for an exit: Always aim to be on the radar and top of mind for acquirers, understand your cap table and the goals of your shareholders, utilize investment banks and investors as resources and hire great M&A lawyers.
Missed a part or looking to reread? Part 1: Ideation, Part 2: Naming Your Business, Part 3: How To Pitch, Part 4: Surviving A Downturn, Part 5: Minimum Viable Product, Part 6: Product-Market Fit, Part 7: Scaling or read them all.
From Your Site Articles
Related Articles Around the Web