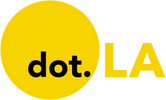 Get in the KNOW
on LA Startups & Tech
X
Startups
The latest Los Angeles startup news, including funding, hiring, launches and more.
Shutterstock
It looks like venture deals are stagnating in Los Angeles.
That's according to dot.LA's most recent quarterly VC sentiment survey, in which we asked L.A.-based venture capitalists for their take on the current state of the market. This time, roughly 83% of respondents reported that the number of deals they made in L.A. either stayed the same or declined in the first quarter of 2022 (58% said they stayed the same compared to the fourth quarter of 2021, while 25% said they decreased).
That's not hugely surprising given the sluggish dynamics gripping the venture capital world at large these days, due to macroeconomic factors including the ongoing stock market correction, inflation and Russia's invasion of Ukraine. While startups and VC investors haven't been hit as hard as public companies, it looks like the ripple effects are beginning to bleed into the private capital markets.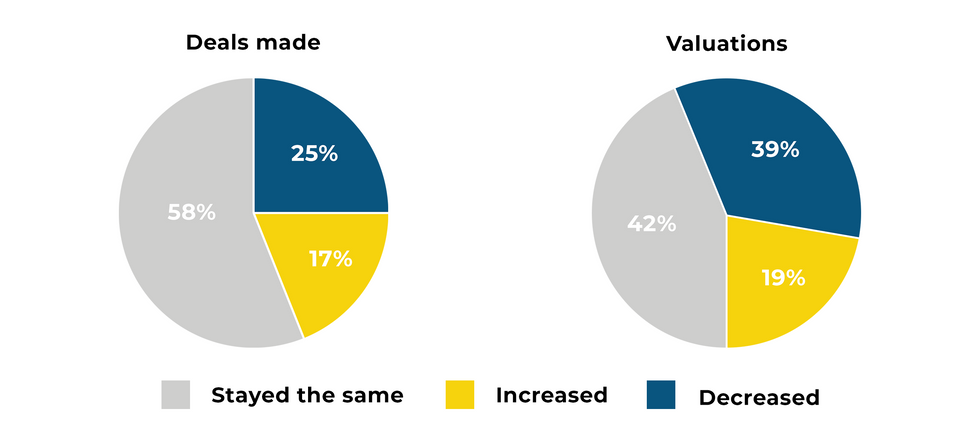 Image courtesy of Hagan Blount
In addition to slowing deal volumes, most investors said they're seeing startup valuations lose momentum, as well: Roughly 81% said valuations either stayed the same or decreased from the previous quarter, with nearly 39% noting a decline.
Should that sentiment continue moving forward, it could spell bad news for startups as far as raising the money they need for growth, investors said.
"If I was a startup right now, I would be making sure I have plenty of runway," said Krisztina 'Z' Holly, a venture partner at Good Growth Capital. "When it looks like there's some potential challenges ahead in the market, it's good to fill your war chest."
Among VC respondents, about 86% said they believed that valuations in the first quarter were too high—one potential reason why deals slowed down in the first quarter, according to TenOneTen Ventures partner Minnie Ingersoll. She noted that L.A.'s growing startup scene features more early-stage ventures, whose valuations haven't come down the way later-stage startup valuations have.
"I would say we are just more cautious about taking meetings where the valuations are at pre-correction levels," Ingersoll said. "We didn't take meetings because their valuations weren't in line with where we thought the market was."
While most respondents said the Russia-Ukraine war didn't have much impact on their investment strategies, some 22% said it did have an effect—with one VC noting they had to pass on a deal in Russia that they liked.
Is There a Flight Out of Los Angeles?
Los Angeles was heralded as the third-largest startup ecosystem in the U.S. at the beginning of the year, behind only San Francisco and New York. Yet nearly one-third (31%) of VC respondents said that at least one of their portfolio companies had left L.A. within the past year. It won't come as a huge surprise that the city of Austin, Texas has been one of the prime beneficiaries of this shift—with roughly half of those who reported that a portfolio company had left L.A. identifying Austin as the destination.

The tech industry's much-hyped "exodus" from California has been widely reported on, especially as more companies have embraced the work-from-home lifestyle and also opted to move their operations to lower-cost cities and states. Most notably, Elon Musk has recently moved two of his companies, electric automaker Tesla and tunnel infrastructure startup The Boring Company, from California to Texas (with both of those firms moving in and around Austin).
"In today's competitive market with lots of capital to invest, we think the next generation of successful VCs are going to be diverse in markets (not just Silicon Valley)... [and] have access to undiscovered founders from everywhere," said one survey respondent.
NFTs Aren't Popular With VCs—But Web 3 Is
"It's the future," according to one respondent. "Buckle up and get on board."
Are NFTs...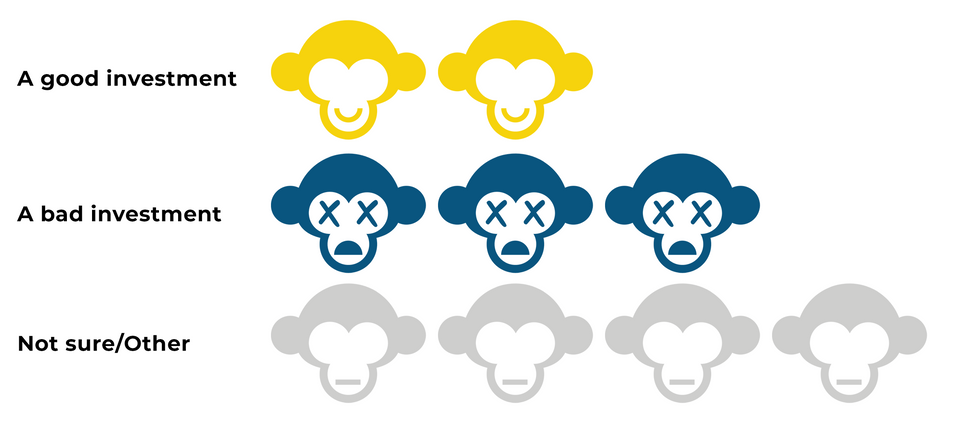 More than 71% of VC survey respondents said they were bullish on Web3—the new blockchain-enabled iteration of the internet, which promises decentralization and a whole range of applications involving cryptocurrencies, NFTs, DeFi and more. It's the same sentiment informing Santa Monica-based VC firm M13's new $400 million fund, which considers Web3 a core piece of its investment thesis.
In Q2 2022, do you expect your portfolio companies to: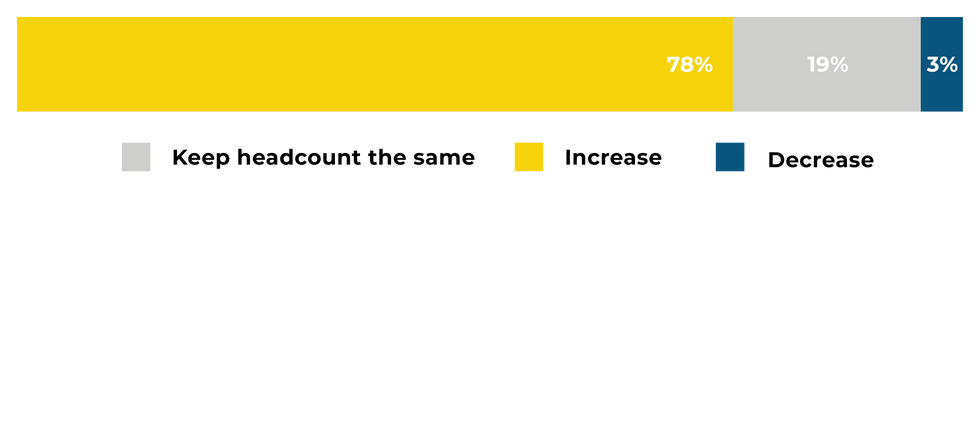 L.A. is home to an ever-growing cadre of Web3-focused startups operating across the realms of finance, entertainment and other industries. But while local investors are willing to pour money into blockchain-related ventures, one segment of the space continues to evoke skepticism: Only 18% of respondents would describe NFTs as "a good investment," while 33% thought they were "bad" investments and 39% said they were unsure.
As in our last survey several months ago, it appears that NFTs continue to divide opinion, with respondents expressing differing perspectives on their value and utility. One referred to them as "get rich quick schemes," but added that the art pieces and social communities that emerge from them may be valuable. Another said that "NFTs as a digital medium are a legitimate thing"—but noted the vast majority are "awful investments with no intrinsic value."

Graphics courtesy of Hagan Blount.
Image by Joshua Letona
In this week's edition of "Raises": It was another slow week on the deal front, but one maternal health startup with a mission to fight maternal mortality landed a deal with growth equity business Goldman Sachs. Meanwhile, a Los Angeles-based investment firm is launching its 8th digital asset fund of $60 million.
Venture Capital
Mahmee, an integrated care delivery platform for maternal and infant health that connects patients, health professionals, and healthcare organizations to increase access to prenatal and postpartum care, raised a $9.2 million Series A funding round led by Goldman Sachs.
FutureProof Technologies, a climate risk analytics platform, raised $6.5 million in capital led by AXIS Digital Ventures along with Innovation Endeavors and MS&AD Ventures.
Anja Health, a doctor-backed cord blood banking company, raised $4.5 million led by Alexis Ohanian's Seven Seven Six.
Funds
Wave Financial LLC, a digital asset investment management company, is launching a $60 million fund to deploy capital via cryptocurrency.
Raises is dot.LA's weekly feature highlighting venture capital funding news across Southern California's tech and startup ecosystem. Please send fundraising news to Decerry Donato (decerrydonato@dot.la).
Related Articles Around the Web
Image courtesy of ImmPACT Bio
"Moves", our roundup of job changes in L.A. tech, is presented by Interchange.LA, dot.LA's recruiting and career platform connecting Southern California's most exciting companies with top tech talent. Create a free Interchange.LA profile here—and if you're looking for ways to supercharge your recruiting efforts, find out more about Interchange.LA's white-glove recruiting service by emailing Sharmineh O'Farrill Lewis (sharmineh@dot.la). Please send job changes and personnel moves to moves@dot.la.
***
ImmPACT Bio, a clinical-stage company dedicated to the discovery of transformative chimeric antigen receptor (CAR) T-cell therapies for cancer patients, named Sylvain Roy as chief technology officer. Roy previously served as vice president of manufacturing operations at ImmunityBio.
Game Play Network, a gaming company with a patented software and technology platform which enables real money wagers on live horse races and casino-style games, appointed Ian Smith as chief technology officer. Prior to this role, Smith served as CTO at Rank Interactive.
Former co-president and chief creative officer at Wieden+Kennedy, Colleen DeCourcy joined social media giant Snap as chief creative officer.
Influencer management agency TalentX Entertainment welcomed Kimberly Duman and Vanessa DelMuro as managing directors. Duman previously served as senior director of talent campaigns at StyleHaul, where DelMuro was SVP of global talent.
SEO agency GR0 hired Paul Teddy as the new SEO director. Teddy previously worked at Wpromote, a digital marketing agency, as the senior director of SEO.
Media Guarantors, a company that brings filmmakers solutions to support their creative visions, welcomed Marina Lejsek as SVP legal and business affairs. Lejsek worked at Film Finances for the past decade, and was hired by current vice president Kamala Harris to work under her at the San Francisco District Attorney's office..
Video game developer Riot Games, promoted former product lead Jake Perlman-Garr to global head of corporate development.
Hadi Tabbaa joined multi-stage global investment firm B Capital as partner and global head of investor relations. Prior to this role Tabbaa served as marketing and investor relations at Coatue Management.
D.A. Davidson Companies, a financial services firm hired Adam Waite as managing director to cover the blockchain and digital assets ecosystem. Waite previously served as director at Piper Sandler.
From Your Site Articles
Related Articles Around the Web