los angeles tech scene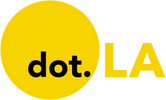 Get in the KNOW  
  on LA Startups & Tech  
X
los angeles tech scene
Decerry Donato
As one of the most diverse cities in the world, Los Angeles is home to almost 5 million people who identify as Hispanic or Latinx. Yet, many feel they still lack representation in the city's tech space.
"I can safely say that last year's LA tech week hosted all of the events on the west side, and very few were focused on telling Latino and Latina entrepreneurial stories," said Valeria Martinez, investor at VamosVentures. "We wanted to change that this year."
The event, titled "The East Side Story –– Latino/a Founders and Funders in LA," was held at Los Angeles Cleantech Incubator (LACI) in the vibrant Arts District with participation from VamosVentures, LatinxVC, VCFamilia, Supply Change Capital, and LEEAF.
The event was centered around stories about the Latinx community told by its members. "Storytelling is the most powerful tool we have as human beings," said restaurateur Bricia Lopez. "We are all here because of the stories that were told to us and the stories that were read to us."
Lopez's father migrated to Guadalajara, Mexico because he heard a story about a better life on the other side of the border. While he didn't have the opportunity to see that "better life," Lopez wants to share his story with the world in the hopes of inspiring others to share their stories.
"I think for many generations, we were the gatekeepers holding us back from telling our own stories," Lopez said. "But we are now empowered to share our stories and when we talk about wanting to hear stories from us, it's because we want a mirror into the possibility of who we can become. To me that was how powerful a story is."
With over 400 RSVPs and a packed house that ranged from founders and investors to vendors and aspiring entrepreneurs, the event brought light to a community hungry for stories they can connect and relate to.
Fanny Grande, CEO of Avenida Entertainment Group, said that on-screen stories about the Latino community are very limited. This lack of representation inspired her to start her production company that aims to empower independent creators.
"The advances of technology, social media and the new generation being very vocal about how they want to be represented gives me hope that things are going to change," Grande said.
One way Avenida Entertainment Group champions its creators is by providing tech solutions to help fund and produce projects. At the event, Grande announced that her production company plans to launch an English-language streaming service for Latinos to provide visibility to these projects.
"A lot of our clients are so happy that not only did they get their projects made, they're going to be seen by the community who funded the project," she said.
Patty Rodriguez, co-founder of publishing company Lil' Libros, aims to give representation to the Latinx community by publishing bilingual children's books.
Rodriguez said that entrepreneurship was never a part of her vocabulary while growing up. She also had no experience in publishing before she started her business, but she believed that "we belong on these platforms." For her, the greatest moments are opening the doors for Latinx authors and seeing copies of their books at major bookstores.
"It's so beautiful to see your dreams come true and you're working every morning to see them," she said. "It's wonderful to see them at Target, Barnes & Nobles across the country."
Evan Xie
L.A. Tech Week has brought venture capitalists, founders and entrepreneurs from around the world to the California coast. With so many tech nerds in one place, it's easy to laugh, joke and reminisce about the future of tech in SoCal.
Here's what people are saying about day three of L.A. Tech Week on social:
Samson Amore
In a region known for being a national trailblazer when it comes to climate policies, there's no shortage of green energy startups in L.A. looking for funding. There's also a plethora of investors and incubators, which means founders looking for cash flow should be extra specific about their value proposition when they pitch to cut through the noise. At least that was the message coming from the panelists at the UCLA Anderson School of Management on Tuesday.
LA Tech Week's panel on the Future of Climate Tech: Advancements, Challenges, and Opportunities, hosted by UCLA's business school, discussed a number of ongoing issues in the green tech industry, including how the 2024 presidential election could affect funding for climate initiatives.
David Jassby, associate director of UCLA Institute for Carbon Management, said he has been writing educational grants to fund graduate students' research since Obama's presidency. "In terms of the university, the research topics and the research dollars have not really changed, which is, to me, really encouraging," Jassby said, noting that federal workers are eager to issue grants for cutting-edge climate research, regardless of political affiliation.
But there was more on the table than just climate politics. The panelists were particularly eager to advise the room, which was packed with students, founders and other investors, about how to get their green startups funded.
Zora Chung, chief financial officer of Rejoule, a battery diagnostics startup, said that she regularly speaks with engineers and has often noticed that they can get too bogged down in the science rather than focusing on pitching the product and its use case. To that end, she noted that it is crucial for startups to be clear about the value of the product and who it will serve. "Defining the value proposition isn't as simple as just seeing what it is. It actually needs to be very specific to who you think is your core customer service," Chung said. Instead of comparing their startup to another, Chung believes it is more important for founders to focus on fundamentals like the goals of the service and its audience.
In climate tech and other science-heavy industries, making a clear pitch is even more crucial. Frank Bryan, founder of venture capital firm Halftone Investment Partners, said green tech startups have to "tell a business story."
Bryan said that those who are deeply involved in the research and development aspects of the product often forget to think about who the customers are, why they might purchase the product and how much they're willing to pay. By answering these questions in a pitch, entrepreneurs can show investors that their startup is in a phase poised for growth, that "you're not just a chemical process, you've actually developed this into a real plan that is going to result in a financial return, which is ultimately what I'm trying to get at," Bryan said.
Shomik Dutta, co-founder and managing partner of climate venture fund Overture VC, said that he prefers to "invest in painkillers rather than vitamins," i.e. in startups that aim to solve climate issues rather than those who deceive the public by using eco-friendly marketing labels.
The issue of waste management and recycling particularly excited several of the panelists. Bryan is currently working with a company that recycles plastic waste from the air bag industry. "Everything that's made in the world has waste streams that are either emitted [by a] landfill or its heat. Those can be converted, they can be shredded and liquefied and cracked and into hydrogen, carbon dioxide or carbon," Bryan said.
Although the U.S. is still grappling with disposal strategies of hazardous waste produced by industrial mining, many states are supportive of innovation in this area, Jassby said. According to the Environmental Protection Agency, the country generates hundreds of millions tons of waste every year; less than a third of this waste is recycled or composted. In other words, Jassby said, "recycling of waste is tremendous."