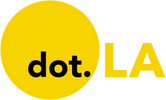 Get in the KNOW  
  on LA Startups & Tech  
X
Mobility
Browse the latest news about transportation technology in Southern California from dot.LA.
This is the web version of dot.LA's daily newsletter. Sign up to get the latest news on Southern California's tech, startup and venture capital scene.
What if we simply…stopped building new gas stations? That's the gist of a new idea from Los Angeles City Councilman Paul Koretz.
A ban? So serious! Even radical. Depending on whom you ask, it's either brilliantly forward-thinking or outrageously irresponsible.
In reality, it's probably neither. Let's do some back-of-the-envelope math and I'll explain why.
There's really no demand for new gas stations. It seems the free market has known this for a long time:The number of gas stations in California increased by only 5% between 2010 and 2020, and the numbers have actually fallen slightly from their peak in 2016.
In other words, we're already not building new gas stations. Koretz is offering a solution to a problem that doesn't exist. The City Council is aware of this, of course, but argues that the phase out makes a statement about Los Angeles' commitment to climate, whichisundeniablyworld-leading.
But if the ban does accomplish one thing it's opening the door to a discussion about what to do with these properties. So off we go.
So what would a bold political statement actually look like?
Let's first examine how the demand for gas stations is expected to decrease over the next few decades as EVs become widespread—and then mandatory.
Since 2011, the percentage of new car sales that are battery EVs has risen from 0.5% to 12.8% in California, bringing the state to a total of 563,070 light-duty EVs on the road. Whether this equates to a 12% decline in demand for gasoline is a trickier question. But that should start to change rapidly as EV adoption continues to accelerate. With the state mandating that all new vehicle sales be electric by 2035, we can assume that by roughly 2050 nearly every car on the road will be electric, since the average lifespan of a new car is 8-12 years.
"We've been hearing for years that EVs are going to reach price parity with internal combustion engine vehicles in the next two or three years," says Andy Shrader, director of environmental affairs, water policy and sustainability for Paul Koretz. "Once that happens, particularly with the high cost of gas, where is demand for gas cars gonna go? Probably in the toilet."
Still, details from the Council for what's going to happen to these properties remain scant.
For one thing, cleanup is going to be a major issue. Gas stations arenotorious ecological problems known as brownfields. According to the EPA, a brownfield is a site that may be difficult to expand, redevelop or reuse due to pollution or contamination.
"Of the estimated 450,000 brownfield sites in the U.S., approximately one-half are thought to be impacted by petroleum," the agency says, "much of it from leaking underground storage tanks (USTs) at old gas stations. These sites blight the surrounding neighborhoods and threaten human health and the environment."
The city is weighing these exact issues and working on policy initiatives to ease the transition, Shrader says. Part of the problem, he adds, is that forecasting the rate of EV adoption is tricky: Supply chain constraints, changing economic incentives at the federal level and the larger macroeconomic climate are all throwing wrenches on both the supply and demand side, making it difficult to predict exactly how gasoline demand will be impacted.
"What is the curve of [EV adoption]?" asks Shrader. "We want to make sure that the arc of that transition meets demand, right? That's kind of the delicate balance we're trying to achieve."
A seemingly obvious solution is to convert old gas stations into level 2 or level 3 fast charging stations, and many will surely go that route. But charging an EV takes significantly longer than filling up a gas tank (for now), and chargers may be more effective if they're placed at offices, restaurants or retail areas.
People will also be able to charge at home, meaning the eventual demand for public recharging stations may be significantly lower than our current gas station needs. But, as Shrader notes, this creates its own issues.
"If people charge at their residences, then we've got the problem of increasing demand at a time when we've got less energy available from the sun," he says. "We need to upgrade the whole electric power grid."

No one ever said tackling climate change would be easy. While banning new gas stations probably doesn't get us much closer to that goal, at least Los Angeles isn't building more, or trying to ban EV charging stations unless they also offer gas. dot.LA will have more details for how the city manages this transition as they emerge.
"This is the beginning of a longer conversation," says Shrader. "The motion directs city staff to figure out how the city can do this. The specific details will come in the staff report and the Council will react and give direction." — David Shultz
Image courtesy of Wisk Aero
Everyone hates traffic, and it's no secret that Los Angeles has some of the worst commutes in the country. Drivers in the LA area waste an average of 62 hours – more than an entire work week – in traffic every year, making it the sixth most congested city in the country.
To cope with the taxing traffic, some local startups aren't thinking of ways to revitalize the county's aging and unfinished freeway system: instead, they're looking to the skies.
Right now, the idea of zipping around Southern California in a compact air taxi seems like a Philip K. Dick pipe dream. But there's a handful of startups in the LA area eagerly engineering electric aircrafts that they say could be operational as soon as 2024.
Some of these startups have found powerful, well-funded allies in the ground transportation sector, like Archer Aviation which is backed by United Airlines, or Joby Aviation, funded in part by Uber. Others are supported by municipalities or nonprofits like the Urban Movements Lab, which LA Mayor Eric Garcetti launched in 2020 to hasten development on new transportation tech.
Here's dot.LA's guide to the startups you need to know that are working on air taxis or autonomous flight in Los Angeles.
Image courtesy of Veo
Three months after opening its new headquarters in Santa Monica, micromobility startup Veo is expanding its fleet and its footprint. As of last week, riders have been able to cross the municipal boundary between Santa Monica and L.A. and take trips north to Will Rogers State Beach, south to Marina Del Rey and east to Mar Vista.

"It's good to see more people able to actually commute from Santa Monica to a nearby neighborhood…because in the past, we [did] see a lot of people stopped at the boundary," said Veo CEO Candice Xie.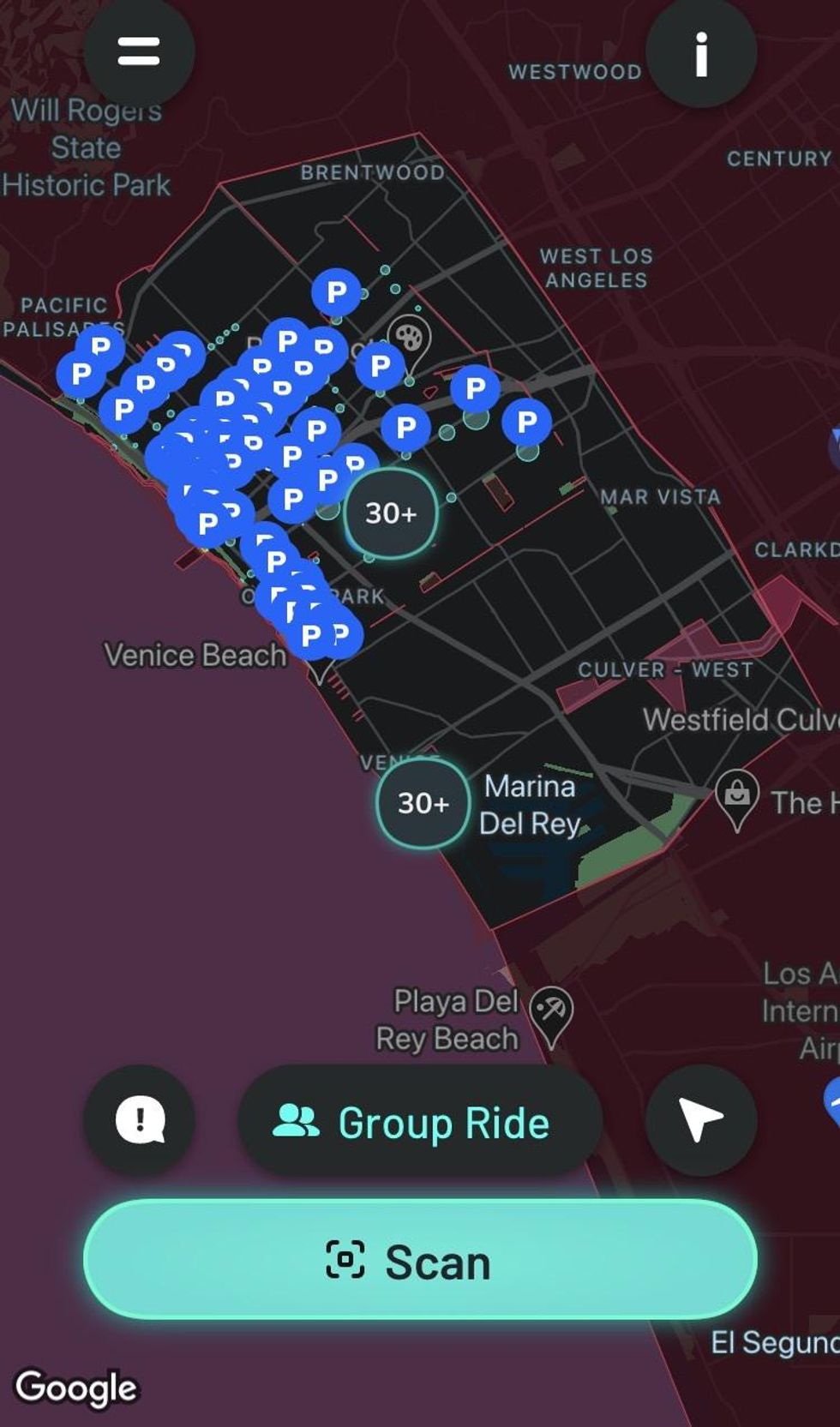 A screenshot shows Veo scooters' new availability on the west side of the city of L.A.
Still, riders will not be able to ride all through the city of L.A. The city of L.A. has only granted them permits for 500 vehicles. Xie said they're focusing on expanding the boundaries of where their mostly Santa Monica-based users are already indicating they want to ride.
As part of the expansion, the company is adding a mixed fleet of 400 e-bikes and 100 standing scooters.
Enterprising riders who venture beyond the new, expanded geofenced zone can expect to receive a warning text message and for their vehicle to come to a slow stop. In addition, they will not be allowed to leave the e-scooter or e-bike outside of the zone without incurring a penalty that starts at $15.
Currently, it costs riders $1 to unlock and $0.33 cents per minute to ride (plus tax and fees). Residents of Santa Monica and Los Angeles who qualify can apply to ride at a reduced rate through Veo Access, where riders pay $5 per month for unlimited 30 minute rides.

Xie said that the permit approval process for the city of L.A. took longer than originally anticipated and that this new expansion will happen in phases, with the next phase anticipated in two to three months.

Veo is the seventh micromobility operator currently permitted in the city of Los Angeles, joining rivals Bird, Lime, Wheels, LINK (Superpedestrian), Lyft and Spin.
Veo's expansion comes at a precarious time for the shared micromobility market. Earlier this month, Santa Monica-based Bird laid off 23% of its staff. Layoffs were also reported at both Superpedestrian and Voi this week.
However, Xie said that Veo is doubling down on both the greater L.A. area and California as a whole, as it recently launched in Berkeley and intends to move into Santa Clara and San Jose soon. As other companies lay off workers in pursuit of profitability, Xie said Veo is expanding.

"We're still hiring from the community and want to increase our exposure and also have more local talent join us."
Correction: An earlier version of this post stated that Veo vehicles were already available in Santa Clara.