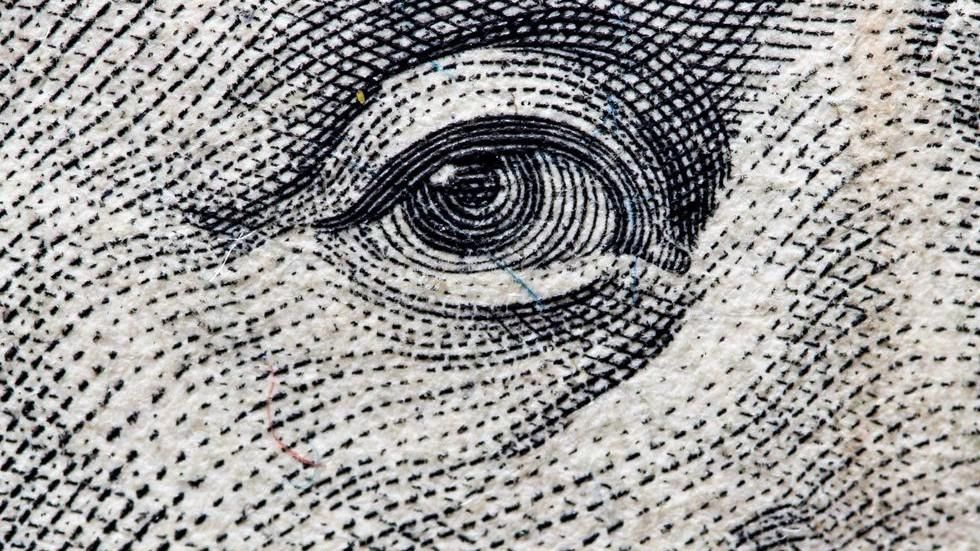 Venture Capital
The latest news about venture capital in Southern California from dot.LA.
Turns out even well-paid lawyers want deferred payment services.
Dylan Ruga, an intellectual property attorney founded Steno Agency, along with two former executives at restaurant reservation platform Reserve, in 2018. Steno Agency gives lawyers the option to pay for the service once the case is settled.
One headache for attorneys is the cost they have to front when hiring court reporters. Attorneys representing the plaintiff don't usually recoup the cost until their cases have been resolved.
"That's where the idea for Steno was born because [Dylan] went looking for a court reporting agency that would defer payment until the case resolves," CEO and co-founder Greg Hong said. He couldn't find one.
The Westwood-based startup prides itself on its deferred payment system, DelayPay, that allows attorneys to hire court reporters and videographers without the worry of upfront costs.
Last week, the company received $20 million in debt financing from Rivonia Road Capital, a global alternative asset manager.
In other ways, Steno Agency isn't very different from most court reporting agencies that offer court reporting, videography, interpreters, remote depositions, litigation support services. But, unlike other court reporting agencies, it has a different payment plan.
Hong boasts that while there are court reporting agencies, litigation finance companies, tech companies within the legal space, "very few companies, if any, are offering all three under one umbrella."
Brad Smiedt, co-founder and managing partner of Rivonia, said strong management plays a role in their decision to finance a startup.
"We wanted to know that there is a reliable, experienced team that is going to be successful," Smiedt said and that's why they were able to finance Steno with $20 million in debt financing. "But because we are getting involved early in the company's lifecycle, we are taking some risk that the company is going to either be successful or not successful."
The agency also offers Steno Connect, a videoconferencing platform built for remote depositions and remote bench trials. Some of the funds will be used to hire more engineers to build and add to their products like Steno Connect.
"It really empowers an attorney to emulate what they would have done if they were there for an in person deposition in terms of the manner in which they would share documents and it just makes the user behavior more natural," Hong said.
In a traditional court setting, exhibit handling can be in the form of an 8x11 poster board that will be shown during a deposition. Attorney's using Steno Connect will be able to share documents seamlessly. Unlike Google Meet, when someone shares their screen, it takes over the whole monitor and prevents you from working.
"So when you would share that document, you'd see the documents side by side with the images and it would allow the participants to more fluidly interact with the exhibits themselves," Hong said.
The company operates in California, Texas, Illinois, and New York and plans on expanding across the country.
From Your Site Articles
Related Articles Around the Web
Shawn Colo's rise as an investor has tracked the rise of the internet, from the early days when Google began to index websites and radically change how media was created and distributed, to the present day, as ecommerce has surged.

Colo joined the LA Venture podcast to talk about being a founder of Demand Media and 3L Capital, his investments in L.A.-based AvantStay and Relativity Space and what he sees ahead in local delivery and logistics.
Colo started his career as a private equity investor in the late 90s in Silicon Valley. There, saw the media industry changing as radio, cable and satellite-based companies went through a period of consolidation as the telecom industry began to deregulate. At the same time, internet companies were building themselves off the back of Google.
"It sort of dawned on me that there was going to be another opportunity to aggregate media. And this new form of media was basically in the form of websites. So that was really the original idea. And we ended up putting together a couple of assets to start the company," said Colo.
That concept became Demand Media -- now known as Leaf Group -- a company designed to operate online brands.
Now a partner at 3L Capital, Colo uses some of that experience to write checks for $10 to 30 million for raises at around the Series B level. The L.A. and New York-based fund invests in a wide variety of companies, including The RealReal, Relativity Space and AvantStay, among many others.
Right now, Colo says he sees an opportunity in delivery and logistics that's as transformative as what he was seeing in the media space during the Demand Media days. 3L has invested in Goja and goPuff, two startups that he sees redefining the shopping experience and delivery infrastructure.
"We haven't seen this caliber of management matched with the size of this opportunity ever. So, it's probably one of the best times to be investing in technology right now," Colo said.
Hear his thoughts on the future of local retail, as well as his strategy behind investing in L.A. companies including AvantStay and Relativity Space in the rest of the episode.
Want to hear more of L.A. Venture? Listen on Apple Podcasts, Stitcher, Spotify or wherever you get your podcasts.
dot.LA Engagement Intern Joshua Letona contributed to this post.
Sweetgreen, the Culver City salad chain that aims to double in size over the next five years, is gearing up for its closely watched debut on the New York Stock Exchange.

Here's everything you need to know about the greens purveyor — from its founders' special shares to its dearth of profits — before trading is expected to kick off on Thursday.
Greens, Sans Profits
Despite claiming profitability in 2018 and 2019, regulatory filings indicate the 14-year-old company has posted consecutive annual losses since 2014.
With profits like these, Sweetgreen could fit at home alongside recent high-flying IPOs, including Rivian's. The Irvine-based firm recently became one of the highest-valued automakers in existence despite the glacial rollout of its debut vehicles.
A Tech Company?
Sweetgreen sells salad to white-collar workers in major cities across the U.S., but it has a more nebulous pitch for investors. The company has recently described itself as a "digital platform," a "multi-channel restaurant ecosystem," and even a content creator.
However you classify it, the fast-casual chain says its "brand, technology, and supply chain" set it apart, enabling the firm to "rapidly scale Real Food." Sweetgreen whimsically described this strategy as "a balance of art and science."
However, co-founder and CEO Jonathan Neman declared in a dot.LA interview last year that the firm "is not a tech company." Neman said, "We see ourselves as building the Starbucks of real food. We're actually not even valued like a tech company. If you look at the valuation it's much more like a high-growth food company."
Valued as High as $2.7 Billion
At the high end, Sweetgreen has its sights set on a price of $25 per share, valuing it at $2.7 billion. But even at the low end, the company's target of $23 per share is nothing to sneeze at with an implied $2.5 billion valuation. In a January funding round, the chain was valued just shy of $1.8 billion.
Raising as Much as $312.5 Million
Sweetgreen fueled its growth over the years with nearly half a billion dollars in cash from venture firms and other investors. The company will raise an additional $312.5 million if it goes on to sell 12.5 million shares at $25 a pop.
Controlled by its Founders
Co-founders Neman, Nathaniel Ru and Nicolas Jammet will collectively retain majority control of Sweetgreen after the IPO, thanks to a thing called dual-class shares.
By issuing company shares with differing voting rights, the co-founders will wield nearly 60% of the stock's total voting power. Other companies with comparable structures include Alphabet, Comcast, and Facebook.