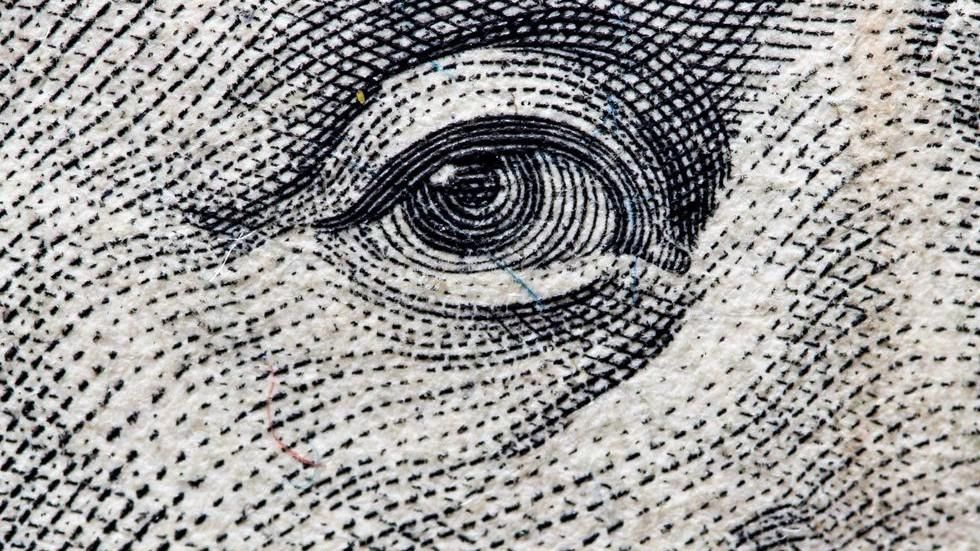 Venture Capital
The latest news about venture capital in Southern California from dot.LA.
THC-infused savory snacks are getting a boost from Snoop Dogg.
TSUMo Snacks—a cannabis brand offering tortilla chips and cheese puffs infused with a 10-milligram dose of THC per bag—has raised a $4 million seed funding round led by Los Angeles venture capital firm Casa Verde, the companies announced Thursday.
The investment is the latest weed-focused endeavor for Casa Verde co-founder Snoop Dogg, with the L.A. hip-hop legend now looking to capitalize on the marijuana culture he helped popularize. Launched in 2015, Casa Verde raised $100 million last year for its second fund and has invested in startups across the cannabis market supply chain—from producers and manufacturers, to biotech firms, to sales and compliance software providers.
TSUMo Snacks has looked to differentiate itself among a crowded edibles market that has long skewed toward sweets like chocolates, gummies and lozenges. Sweet items are often cheaper to make and easier to portion out in accurate doses, while they also do a better job of masking cannabis' earthy flavor. What's more, strict regulations have made it more difficult to produce savory items.
"With all edibles, you have to stay within the 10% variance in terms of the dosing—and when you're talking about chips, which are irregular, it's not the easiest thing in the world to do," TSUMo co-founder and CEO Caroline Yeh told dot.LA.
TSUMo was concocted by the team at Casa Verde alongside RedBud Brands, a venture studio whose founders helped launch the companies that make SkinnyPop Popcorn and makeup brand Urban Decay. Yeh joined the startup last March after nearly a decade of experience in the worlds of both cannabis regulations and food development, and TSUMo officially launched in September.
The cannabis brand currently offers five flavors of snacks in personal-sized bags that are sold at dispensaries across California. TSUMo plans to begin offering larger, multi-serving bags starting next month, will come out with larger, multi-serve bags, and will use the new funding to develop new flavors and snacks.
From Your Site Articles
Related Articles Around the Web
Image courtesy of Vertex Ventures
Vertex Ventures U.S. has a new $200 million fund devoted to early-stage business-to-business startups, with a focus on digital infrastructure. L.A.-based partner Dom Perri joined this episode of LA Venture to talk about the new fund, and offer insights from his career in corporate and business development.
Vertex is a multibillion-dollar family of funds spanning Singapore, Israel and China, among other countries. Bay Area-based Vertex US writes checks from anywhere from $500,000 to $10 million, and is focused on seed and Series A funding rounds, Perri said. The Bay Area-based firm is looking to help startups working on cloud developer systems, DevOps and cybersecurity.

"At the end of the day, Vertex US is an independent VC firm," said Perri.
He added that two-thirds of his time is spent on infrastructure broadly, while the rest is spent exploring new verticals like fintech, supply chain robotics and automation.
Speaking of cybersecurity for early companies Perri said, "The majority of attacks are still largely a result of human error. All the more reason to prioritize compliance and governance and not just when you hit a certain scale as a company."
Perri cut his teeth working in business development, including mergers and acquisitions, where he worked at Dropbox, Juniper and Tesla. When the electric automaker acquired a company in Germany, Perri flew to the country to help with the acquisition. He had to convince the employees who were already skeptical of Tesla.
"Merging companies is always going to be nasty and really impact the culture," said Perri. He added that communication is key to getting to understand the rationale behind a merger.
In his negotiation workshops at Stanford, Perri talked about avoiding a situation where you approach someone as an adversary. He said if you're restricting information or hiding information, those are all things that will complicate the conversation.
Despite tough negotiations, the reason Perri said he gets out of bed to be a venture capitalist is because he loves working with founders.
"It's a real privilege for us to be working with them," he said. "And just also being able to help them and drive some of the outcomes and hearing them in board meetings or quarterly reviews talk about how we've been able to help them."
dot.LA Engagement Fellow Joshua Letona contributed to this post.
Hear the full episode by clicking on the playhead above, and listen to LA Venture on Apple Podcasts, Stitcher, Spotify or wherever you get your podcasts.
From Your Site Articles
Related Articles Around the Web
Image courtesy of Shutterstock
A coalition of Latino venture capitalists and business advocacy organizations have voiced their frustration with new data indicating that Latino startup founders continue to have a disproportionately hard time raising money to fund their ventures, and have called for investors to "commit to meaningfully moving the needle" to address inequities.
VCFamilia, a group of 250 Latino venture investors, teamed with five other organizations—the U.S. Hispanic Chamber of Commerce, the National Association of Investment Companies (NAIC), Angeles Investors, LatinxVC and the Latino Corporate Directors Association—to issue a statement on Wednesday responding to a new Wired report highlighting the ongoing challenges that Latino founders face in raising capital.
The report noted a study by consulting firm Bain & Co. that found that less than 1% of the top 500 venture and private equity deals in 2020 involved a Latino founder. It also cited Crunchbase data indicating that Latino founders accounted for only 2.1% of all venture funding in 2021, and that Latinos' share of early-stage startup funding has actually decreased since 2018.

"The reasons for this disparity are nothing new: our community is not part of the networks that give founders access to significant capital, and there is a lack of opportunity to demonstrate that we are fully capable of building and scaling large enterprises," the coalition wrote in its statement.
The groups took particular aim at the decline in early-stage funding for Latino-led startups, noting that stage as "the most critical in any startup's journey." Inadequate funding made it "more difficult for Latinx founders to keep their businesses alive during the pandemic," they said—even as Latinos continue to account for an ever-increasing percentage of the U.S.'s labor force and small business growth.
"The Latinx community is a key economic driver of America's future, but we are still being left behind even as we help push the country forward," the coalition wrote. "By overlooking companies built by the U.S. Latinx community, venture capitalists and their limited partners are leaving an opportunity for capturing growing economic power and returns on the table."
The statement called on VC investors and limited partners (LPs) to commit to "meaningful change" by building "a diverse network that includes Latinx funders and founders," with the goal of "increas[ing] investing in early-stage U.S. Latinx founders."
The coordinated response to the Wired article was spearheaded by Alejandro Guerrero, general partner at Los Angeles-based VC firm Act One Ventures and an advocate of pro-diversity efforts in the venture capital industry. Guerrero circulated the group's statement on Twitter and described the data as "completely unacceptable."
"We are calling on all Latinx founders, funders, directors, & all of our allies who support the advancement of diversity in venture & tech, to please read this, reshare it, & help bring attention to this," he wrote. "We will not accept this treatment & we will continue to fight for the change we deserve.
Correction, Jan. 27: This article has been updated to note that it is consulting firm Bain & Co., and not investment firm Bain Capital, that compiled a study highlighting the inequities facing Latino startup founders. It has also been updated to include the names of the five other business advocacy organizations that joined VCFamilia in signing the statement, and reflect their coalition's joint effort in issuing the statement.
From Your Site Articles
Related Articles Around the Web