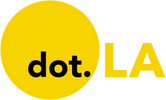 Get in the KNOW  
  on LA Startups & Tech  
X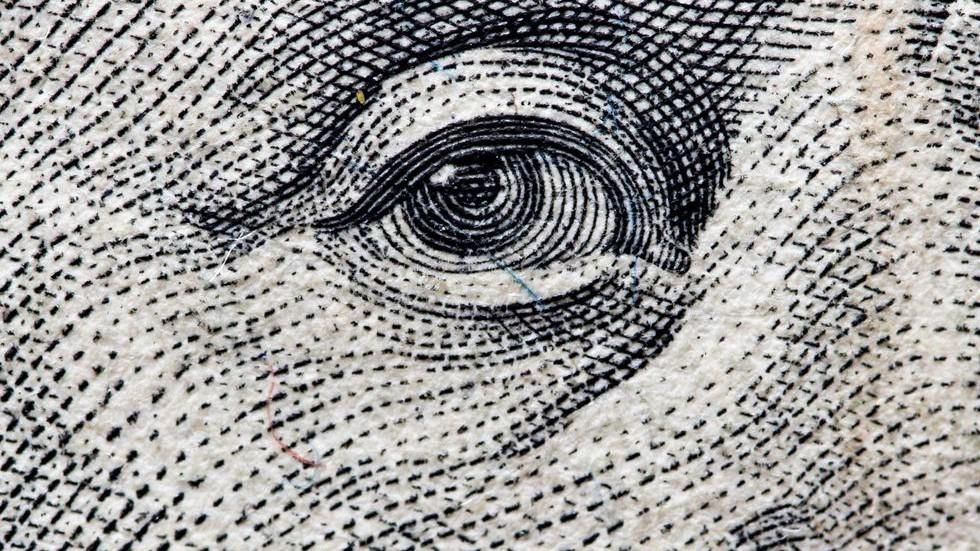 Venture Capital
The latest news about venture capital in Southern California from dot.LA.
Image by Joshua Letona
A Los Angeles-based food service startup raised fresh funding to expand its subscription delivery service, while a San Diego-based firm closed its second fund to invest into Latino entrepreneurs in the U.S.
Venture Capital
Everytable, a Los Angeles-based casual restaurant startup, raised a $55 million Series C funding round led by Creadiv.
West Hollywood-based AI-powered intellectual property (IP) protection platform MarqVision, raised a $20 million Series A funding round co-led by DST Global Partners and Atinum Investment.
Locket, a Los Angeles-based photo-sharing app, raised $12.5 million in fresh funding led by Sam Altman.
Santa Monica-based VR basketball app Gym Class, raised an $8 million seed round led by Andreessen Horowitz.
Bounty, a Los Angeles-based Shopify app that pays creators for engaging with TikTok, raised a $5 million seed round led by M13.
Encino-based NFT communications platform Based, raised a $3.5 million pre-seed funding round led by Progression Fund.
Niche, a Los Angeles and New York-based Web3 social platform, raised $1.8 million in a pre-seed round led by MetaWeb.
Funds
L'Attitude Ventures, a San Diego and San Francisco-based venture capital and private equity firm, closed $100 million for its second fund to invest in Latino seed stage to Series A startups.
Raises is dot.LA's weekly feature highlighting venture capital funding news across Southern California's tech and startup ecosystem. Please send fundraising news to Decerry Donato (decerrydonato@dot.la).
Courtesy of L'Attitude Ventures
Fewer than 1% of Latino-owned businesses received funding from the top 500 venture capital and private equity firms in 2020, according to a report by the Stanford Latino Entrepreneurship Initiative, even though 19% of Latino-owned businesses in the U.S. were tech-related.
L'Attitude Ventures co-founders Kennie Blanco and Sol Trujillo noticed the huge gap and made investing in underfunded U.S. Latino entrepreneurs the basis for their San Diego and San Francisco-based private equity and venture capital company. The firm invests solely in U.S. Latino founders in seed to Series A stage funding rounds.
On Wednesday, the firm announced it closed $100 million for its second fund from top financial services companies including JPMorgan Chase and initial investments from Trujillo Group and Bank of America. Other investors that participated in this round include UC Investments, MassMutual, Barclays, Royal Bank of Canada, Polaris Limited Partners (Oscar Munoz), Cisco Investments through its Aspire Fund, Churchill, an affiliate of Nuveen and Morgan Stanley*.
The pair saw that Latino founders in the U.S. are massively underfunded. The total economic output of Latinos in 2019 in the U.S. totaled to $2.7 trillion.
On average, L'Attitude will write checks for up to $1 million, Blanco said, adding that the firm seeks anywhere from 10% to 20% ownership and requires that the Latino founder have a minimum of 25% ownership of the company.
"We're trying to open the floodgates of capital into this very important growth cohort," Blanco told dot.LA."
He added that he wants L'Attitude to act as a model for other investors. He hopes it will motivate more investors to participate and become a resource for Latino-owned businesses.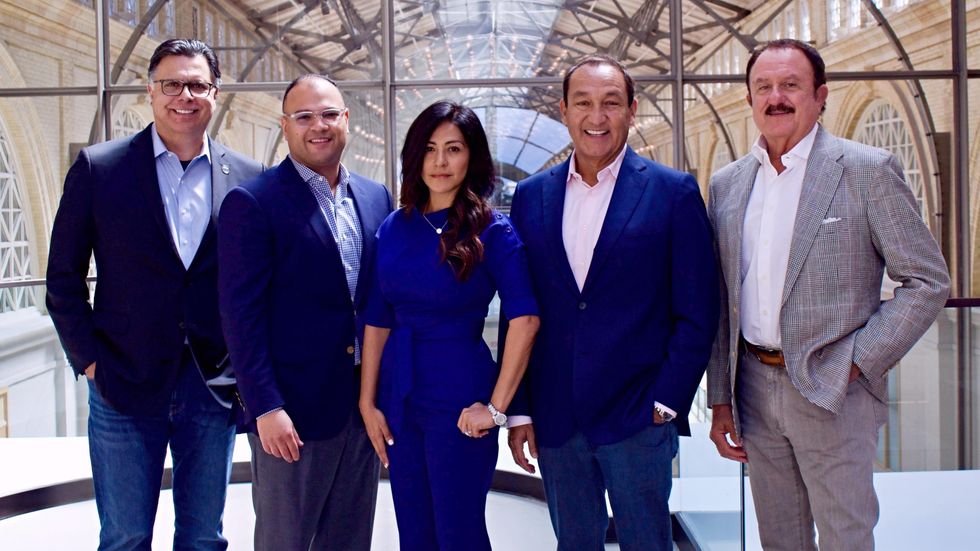 Left to right: Gary Acosta, Kennie Blanco, Laura Moreno Lucas, Oscar Munoz and Sol TrujilloCourtesy of L'Attitude Ventures
Former Nasdaq managing director Laura Moreno Lucas joined L'Attitude as partner earlier this year, bringing her experience as a founder of fashion tech startup Ladada to the team. She confirmed that the firm's requirement is relatively easy to meet, as its portfolio is already diverse, with 40% identifying as Latina.
So far, the firm has already invested $21 million in 22 companies, including Camino Financial, a Los Angeles-based AI-powered lending platform; Reel, a Santa Monica-based debt-free shopping platform and Encantos Media, a Culver City-based Web3 learning platform for kids.
L'Attitude has plans to invest in another 20 startups, which will round out its portfolio to 40 to 50 companies. While a majority of the investments have gone into fintech startups, the firm is not limiting its assets into one industry.
"I'm excited about having this platform where founders can come and truly feel comfortable about learning and understanding what it takes to have a venture backed business," Lucas told dot.LA. "Even if we think we might not invest, we're here as a resource to help Latino founders really understand what it takes to grow, scale and receive venture capital."
Image courtesy of Marcy Venture Partners
On this episode of the L.A. Venture podcast, Marcy Venture Partners (MVP) investor Charlie Hanna talks about celebrity investments and how cultural trends inform the group's investment strategies.
Jay-Z, Jay Brown and Larry Marcus founded MVP—named after the Marcy Projects where Jay-Z grew up—in 2018 and have since grown the fund from $30 million to $900 million assets under management (AUM).
The company is focused on consumer culture and positive impact as it considers inclusivity, accessibility, empowerment, multiculturalism, health and wellness, Hanna said. Having access to Jay-Z and Jay Brown's network through their entertainment agency Roc Nation helps MVP keep a close eye on cultural trends and see which products are taking off.

MVP is focused on leading Series A and B funding rounds. Its Fund II typically writes checks of between $5 million and $15 million and eyes companies with high potential for growth and virality that appeal to younger demographics. Additionally, Hanna said, over 70% of the entrepreneurs MVP has invested in are women or people of color.
"It's not to say that we have a mandate to invest in women or people of color," Hanna said. "It's really that, if you are building a consumer brand in the 21st century and you don't have some diversity on your founding team, you're just straight-up not going to be as successful."
MVP has invested in companies ranging from the maker of the Lomi Home Compost Machine to Rihanna's lingerie brand Savage X Fenty. Because the consumer market moves so quickly, Hanna said MVP performs qualitative and quantitative research on groups of college and high school students to determine whether products are working with that influential audience.
"Because they're going to be the next, biggest consumer. And where the largest share of wallet, you know, is headed," he said.
Much of MVP's work highlights how celebrity investments can help companies scale quickly. Simply posting photos with products or spreading the word among friends can help the companies they work with reach large audiences. MVP views talent as people who are also brands, adding that Jay-Z wanted MVP to back entrepreneurs who can follow in his brand-building footsteps.
"One of the things that I think is really interesting that if you look at some of the billionaires in music—whether it's Jay-Z, whether it's Kanye West, whether it's Rihanna—the funny thing about all three of them is none of them made their billion dollars in music," Hanna said. "They all made it in brand building."
Hanna, who previously worked at talent agencies, said more venture capital firms are beginning to specialize in helping artists invest their own money instead of taking endorsement deals with companies.
"I actually think that venture capital as a profession is a lot like being a talent manager," he said. "When you're a talent agent, you're providing an artist with the resources, the networks, the expertise to realize their creative vision—whether that's an album or tour, or movie or play, whatever it might be. As a venture capitalist, you are providing a founder with the resources, the expertise, the capital, the co-investors to realize their creative vision, their company."
Click the link above to hear the full episode, and subscribe to LA Venture on Apple Podcasts, Stitcher, Spotify or wherever you get your podcasts.
dot.LA editorial intern Kristin Snyder contributed to this post.