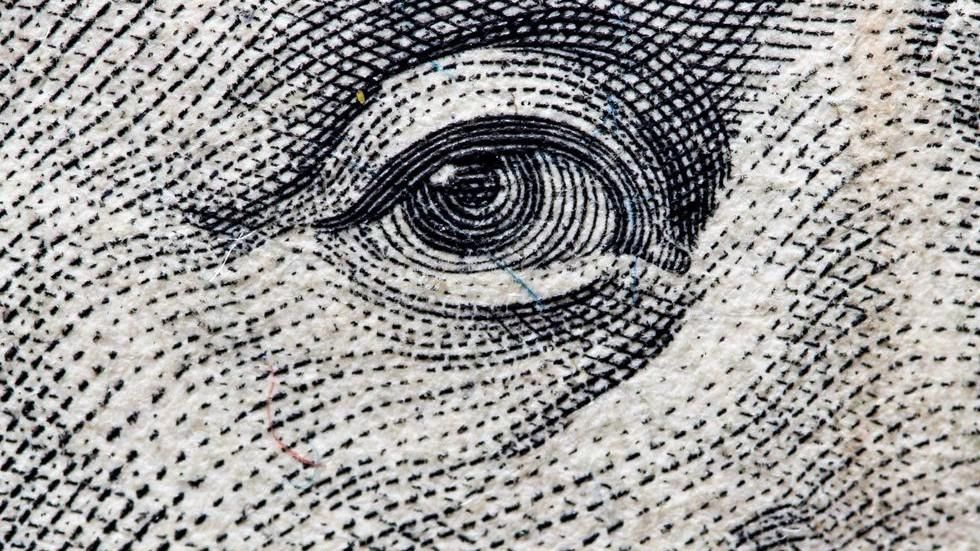 Venture Capital
The latest news about venture capital in Southern California from dot.LA.
JAM Fund, the venture capital firm launched by former Tinder chief marketing officer Justin Mateen, secured nearly a quarter of a billion dollars over the summer for a new fund.
A prolific angel investor, Mateen told Business Insider earlier this year he had a preference for founders who have a "chip on their shoulder."
Mateen, who co-founded the dating app that brought the world "swipe right" and countless unwelcome sexual solicitations, locked down his first investment for the recent fund on July 16. Since then he's raised at least $247.5 million from 15 undisclosed limited partners, a recent regulatory filing reveals.
The offering described in the U.S. Securities and Exchange Commission filing suggests that JAM Fund may raise yet more capital for its second fund. Under his principal place of business, the disclosure lists the Bel Air mansion that Mateen bought from "Full House" star Lori Loughlin and designer Mossimo Giannulli, after the couple became a key focal point in the college admissions scandal.
Mateen did not respond to a request for comment on his plans for the fund.
In addition to his personal deals, Mateen's firm has made 36 investments since August 2018, per CrunchBase, counting at least five startups this past summer. Recent deals include funding for Menlo Park-based restaurant delivery services company Owner.com and Brazil-based Kovi, which rents cars to people who drive for ride apps.
The former CMO was suspended from Tinder in 2014 after co-founder Whitney Wolfe Herd filed a sexual harassment and discrimination lawsuit against the company, describing Mateen as "verbally controlling and abusive." The suit was settled for "just over $1 million," without admission of wrongdoing, per multiple reports. Mateen was fired from the dating app company that year, a Tinder spokesperson told dot.LA. After this story was published, a spokesperson for Mateen described the nature of his departure differently. "Justin resigned; he was not fired," the spokesperson said. Wolfe went on to create Bumble.
JAM Fund frequently invests in early-stage startups outside the U.S., such as Venezuela-based food delivery app Yummy and Kenya-based restaurant inventory app Kibanda TopUp.
In Los Angeles, Mateen backed creator economy startup Voices as well as shopping subscription company FabFitFun.
Correction: This story has been updated to reflect that Whitney Wolfe Herd sued Tinder, not Mateen.
Related Articles Around the Web
Fifth Wall, the fast-growing real estate tech venture firm, revealed Monday that it has scored $140 million for its Early-Stage Climate Technology Fund. That's up from $116.8 million earlier this month, when the firm last disclosed its fundraising efforts for the climate investment vehicle in an amended SEC filing.
In December, Fifth Wall announced it had brought in prolific clean-tech investor Greg Smithies to head its efforts to "decarbonize the built world." That's when the firm went public about its plan to raise at least $200 million to invest in climate tech. The firm said today that it has brought in another partner to co-lead its climate team: Peter Gajdoš, the San Francisco-based former head of venture investments for wealth management group IPM.
Last year, Fifth Wall co-founder Brendan Wallace predicted that the real estate industry would one day become "the biggest spender on climate tech for no other reason than its contribution to the carbon problem."
Fifth Wall declined to comment publicly on the fund when reached for comment last week by dot.LA.
With backing from Montreal-based Ivanhoé Cambridge, which holds tens of billions of dollars in real-estate assets, Fifth Wall's climate fund led a $16 million investment in Sealed earlier this year alongside actor Robert Downey Jr's climate fund. Other real estate investors in Fifth Wall's climate fund include Equity Residential, Hudson Pacific Properties, Invitation Homes and Kimco Realty Corporation, Fifth Wall announced Monday.
New York-based Sealed is on "a quest to retrofit the U.S.' existing residential building stock and help them run more efficiently," Smithies wrote in June. Part of that equation involves getting homeowners aboard the heat pump train.
The technology could help American households considerably slash carbon emissions by 142 million metric tons annually, according to research released by Carbon Switch.
Sealed is one of at least three startups backed by Smithies in recent months, per the investor's LinkedIn. Others include Austin-based 3D-printed buildings startup
Icon
, which announced a
$207 million
late-August raise, and Emeryville-based pea milk company
Ripple Foods
. It disclosed a more than
$57 million raise
around the same time.
This story has been updated to include the latest fundraising figures from Fifth Wall.
On this episode of LA Venture, Chirag Chotalia talks about his journey from Pritzker Group to DFJ to Threshold Ventures.
Chotalia made a name for himself in L.A.'s tech community while working at Pritzker, where he led investments and worked with a number of successful startups, including Dollar Shave Club and The Honest Company. He joined enterprise and consumer-focused venture firm DFJ in 2018 and is now a partner at Threshold Ventures, which evolved out of DFJ.

The transition gives him and his colleagues a chance to reimagine a venture firm, with the benefit of a 30-year history of hindsight.
"Think of it as sort of a rebrand and refresh of the core of DFJ," he said.
Chotalia and his partners at Threshold feel that funds need to focus in order to stand out in today's venture world.
"In a highly competitive market where there's a bunch of new entrants, there's a need to define yourself and a need to stick to your knitting. Focus is greater today than it ever has been in venture," said Chotalia.
For his part, Chotalia is focused on the intersection of consumer and healthcare. His experience at three high-profile VC funds, he said, have honed his ability to assess which investments are worthwhile.
"The role of a board member [is] going to board meetings and really listening and figuring out what are the two or three things that are the most important — and focusing all of your discussion and commentary on those two or three," said Chotalia.
Click the playhead above to hear the full episode, in which Chotalia talks about the maturity of the venture industry and Threshold's team-oriented approach to investing.
dot.LA Audience Engagement Intern Joshua Letona contributed to this post.

Want to hear more of L.A. Venture? Listen on Apple Podcasts, Stitcher, Spotify or wherever you get your podcasts.
From Your Site Articles
Related Articles Around the Web