cameo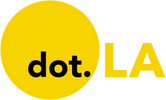 Get in the KNOW
on LA Startups & Tech
X
cameo
Snap, Inc.
After a "challenging" first quarter, Snap is hoping that new celebrity partnerships and original influencer content can help it grow its young user base and generate more advertising revenue.
The Santa Monica-based social media firm announced several new initiatives at its NewFronts showcase on Tuesday—including a partnership with video-sharing app Cameo, a new ad format called Snap Promote and new original programming efforts. As presenters ranging from "Queer Eye" star Karamo Brown to singer Loren Gray highlighted some of the company's recently announced features, Snap executives spotlighted how its Gen Z audience interacts with its advertisers.
The company's collaboration with Cameo, the Snap x Cameo Advertiser Program, will connect Snap's video advertisers with the Cameo's roster of celebrity creators, with the goal of producing short-form, custom video endorsements. Snap revealed it beta-tested the feature with Mattress Firm, which partnered with figures like sports commentator Erin Andrews and saw an increase in its ad awareness.
Snap vice president of sales Peter Naylor introduced Snap Promote, which will allow media partners featured in Snapchat's Discover feature to expand their reach through in-app ads. The company said testing with the National Football League yielded a 7x-increase in users engaging with the NFL's Snapchat Stories. Snap Promote builds on Snap's expansion last month of media partnerships through its Dynamic Stories feature.
If Snap's initiatives seemed targeted toward competing with one particular social media, the unveiling of its new programming left little room for doubt about its TikTok-ian aspirations. One of TikTok's biggest dancing stars, Addison Rae, took the stage Tuesday to promote her Snap original show "Addison Rae Goes Home," before fellow TikTok influencers Charli and Dixie D'Amelio joined via video to announce the second season of their own Snap show, "Charli vs. Dixie."
Snap co-founder and CEO Evan Spiegel made a brief appearance onstage with Olympic gymnast Simone Biles to announce her upcoming original show, "Daring Simone Biles," which will feature 10 episodes of the gold medalist facing challenges and fears—including one of her biggest foes, the bee. Further bolstering its sports presence, Snap also expanded content deals with the NFL, NBA and WNBA.
Head of original programing Vanessa Guthri also announced Reclaim(ed), Snap's first Canadian original show, which will follow hosts Marika Sila and Kairyn Potts as they delve into social issues impacting indigenous populations. Guthri also discussed Snap's Equity Partnership Pledge, which sets a three-year goal of having 50% of individuals involved in the production of Snap Originals to be women or members of historically underrepresented backgrounds.
With Snap revealing that 80% of its 600 million users are under 18, it's no wonder that the company paraded social media influencers like makeup artist Manny MUA and TikTok star La'Ron across the stage. Whether its augmented reality ads and celebrity roster can help it compete with TikTok's massive ad revenue advantage remains to be seen.
Photo by Bob Riha, Jr./M13
This is the web version of dot.LA's daily newsletter. Sign up to get the latest news on Southern California's tech, startup and venture capital scene.
Venture capital firm M13 celebrated its new, supersized fund on Thursday night by gathering fellow VCs, limited partners, founders and reporters for a fireside chat on the future of crypto and the creator economy.
Held at TikTok predecessor Musical.ly's former Santa Monica headquarters (which M13 now calls home), the talk featured Cameo CEO Steven Galanis, Lightning Labs CEO Elizabeth Stark and M13 co-founder Courtney Reum. As a teaser for the event indicated, the conversation revolved around "new paradigms" that could "unshackle creators from antiquated monetization models."
The creator economy consists of tens of millions of independent content creators, the majority of whom do their work part time, per research from San Francisco-based VC firm SignalFire. Yet most influencers, streamers and the like rely on just a handful of platforms to reach the majority of their fans: essentially, YouTube, Instagram, Twitch and TikTok. As the whims of these companies ebb and flow, livelihoods and online communities often hang in the balance.
The power dynamics at play have sparked plenty of other "Web 2.0" services that help creators monetize their work, such as Patreon and OnlyFans. But blockchain evangelists argue that the rise of a decentralized web, dubbed Web3, will push the envelope further, empowering creators to be more creative and independent. (M13 is among the believers, with co-founder and partner Carter Reum telling dot.LA this week that "every company that we invest in… has to be thinking about Web3 and the underpinnings of Web3.")
"Today, people are highly reliant on centralized platforms," said Stark, whose blockchain firm runs the Lightning Network, a secondary layer built atop Bitcoin's blockchain that helps speed up transactions. "It's early; to have truly decentralized technologies, it actually takes time."
For creators, Web3 would mean "the ability to earn money where you don't have the issue of borders, the issues of foreign exchange fees," Stark added. "There's also technology in the works to enable things like sending stablecoins. Today, it's Bitcoin—but in the future it will be other assets and dollars over Lightning, and this opens up the possibilities for people around the world to earn… and find other ways to make a living."
Galanis echoed that sentiment, noting that "these technologies are in their infancy" and that eventually Web3 "will be bigger than the internet" as we know it today. The Cameo co-founder then spun an analogy comparing the broader opportunities presented by Web3 to the colonization of North America.
"I actually think it's like 1493 right now," Galanis said. "Columbus has just come back from the New World, and he's going to the King of Spain and the Queen of Spain, Ferdinand and Isabella. He's like, 'There's a whole world over there—there's literally gold coming out of rivers.' And then the king of France hears about it, the king of England hears about it… Right now, we're in this age where everybody's building boats, everybody's trying to go to this New World, everybody's trying to figure it out—but you know most of the boats aren't going to make it."
"There's going to be mutanies on some boats, somebody's gonna hit an iceberg, somebody else is gonna end up going the wrong way," Galanis added. "But somebody's gonna end up on, like, Manhattan, in a digital world—and they're gonna pull a bunch of beads out of their pocket and they're going to make the best real estate transaction of all time." — Harri Weber

Cameo, the app for buying personalized video messages from celebrities like "Succession" actor Brian Cox or "Tiger King" star Carole Baskin, picked up Los Angeles-based celebrity merchandise retailer Represent for an undisclosed sum.
The acquisition announced on Monday is Cameo's first since it launched in 2017 and it gives the company a toehold in the lucrative world of celebrity merchandise. Represent has created merchandise for Jennifer Lopez, Ed Sheeran, Kendall Jenner and Leonardo DiCaprio. Cameo would not disclose how much it paid to buy Represent.
But, Cameo CEO Steven Galanis told dot.LA that the move is an effort to build celebrity loyalty on the platform by creating a stream for "passive income."
The more than 40,000 performers on Cameo set their own pricing, which can range from $15 to several thousand dollars per video. On the pricier end, $997 will get you a quick digital shoutout from the "Wolf of Wall Street" himself, Jordan Belfort. Cameo is planning to eventually offer bundles that would let users buy both a regular Cameo video and a piece of merchandise at once.
"Right now everything that they do on Cameo requires additional work for additional pay," Galanis said. "We're going to be able to bring this (merchandising) capability in-house to the thousands of talent we work with and that's a really exciting thing, it helps them make passive income for the first time."
The company said 1.3 million videos were purchased last year. Some of their top celebrities making the short videos can bring upwards of $100,000 in income each year. Cameo takes a 25% cut of video booking fees.
Galanis said the business saw a huge uptick in demand during the pandemic as actors and performers flocked to the app while sets were shut down because of COVID. Their annual revenue skyrocketed in 2020 by 450%. Now, Cameo is determined to keep talent on the app engaged by offering them another, easier way to make money.
West Hollywood-based Represent launched in 2014 and since has shipped over 4 million products to people in over 165 countries, according to the company.
Most recently, it developed exclusive merchandise for the "Friends" reunion show thanks to a cozy relationship with NBC.
What makes Represent so valuable to Cameo is its former parent company. Represent was bought out in 2016 by global apparel company CustomInk for roughly $100 million, according to Pitchbook. The deal gave Represent access to CustomInk's existing supply chain, production network and shipping infrastructure, which is now a huge boost for Cameo.
"We do not have the capabilities at the current company to go and build these massive loop logistics," Galanis said. "We're really bringing (Represent) in to invest deeply in this business and to help use our relationships and our resources to unlock what we think are pretty massive growth opportunities here."
Under the merger, Represent's chief marketing officer Bobby Maylack will become Cameo's chief creative officer.
The merger will double Cameo's European head count, Galanis said. Both companies are operating remotely, but Represent will keep their West Hollywood office.
Cameo raised $100 million in a Series C round this March, bringing its total funding to $165 million. At the time of the March raise, Cameo's valuation was $1 billion.
Editor's note: dot.LA co-founder Spencer Rascoff is an investor in Cameo.
From Your Site Articles
Related Articles Around the Web