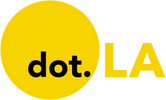 Get in the KNOW
on LA Startups & Tech
X
Ben Bergman
Ben Bergman
Ben Bergman is the newsroom's senior finance reporter. Previously he was a senior business reporter and host at KPCC, a senior producer at Gimlet Media, a producer at NPR's Morning Edition, and produced two investigative documentaries for KCET. He has been a frequent on-air contributor to business coverage on NPR and Marketplace and has written for The New York Times and Columbia Journalism Review. Ben was a 2017-2018 Knight-Bagehot Fellow in Economic and Business Journalism at Columbia Business School. In his free time, he enjoys skiing, playing poker, and cheering on The Seattle Seahawks.
Even after the tech industry's reckoning after the killing of George Floyd last year, the startup world is still overwhelmingly dominated by white men.
Of the $150 billion in venture funding raised by U.S startups last year, just $1 billion went to Black founders, according to Crunchbase.
And Southern California is hardly bucking the trend. Just 2% of VC investment partners here identify as Black or Latino and less than 10% of VC-funded companies are led by women or people of color in Southern California, according to PledgeLA.
But even though progress has been slow, there are founders of color helping lead the new wave of tech startups.
Who stands out? We asked the region's top VCs to weigh in.
The list includes a young CEO who grew up without internet access who's now building an esports empire as well as a music industry veteran using artificial intelligence to predict what songs will become breakout hits.
Here is who topped the list in alphabetical order of votes received.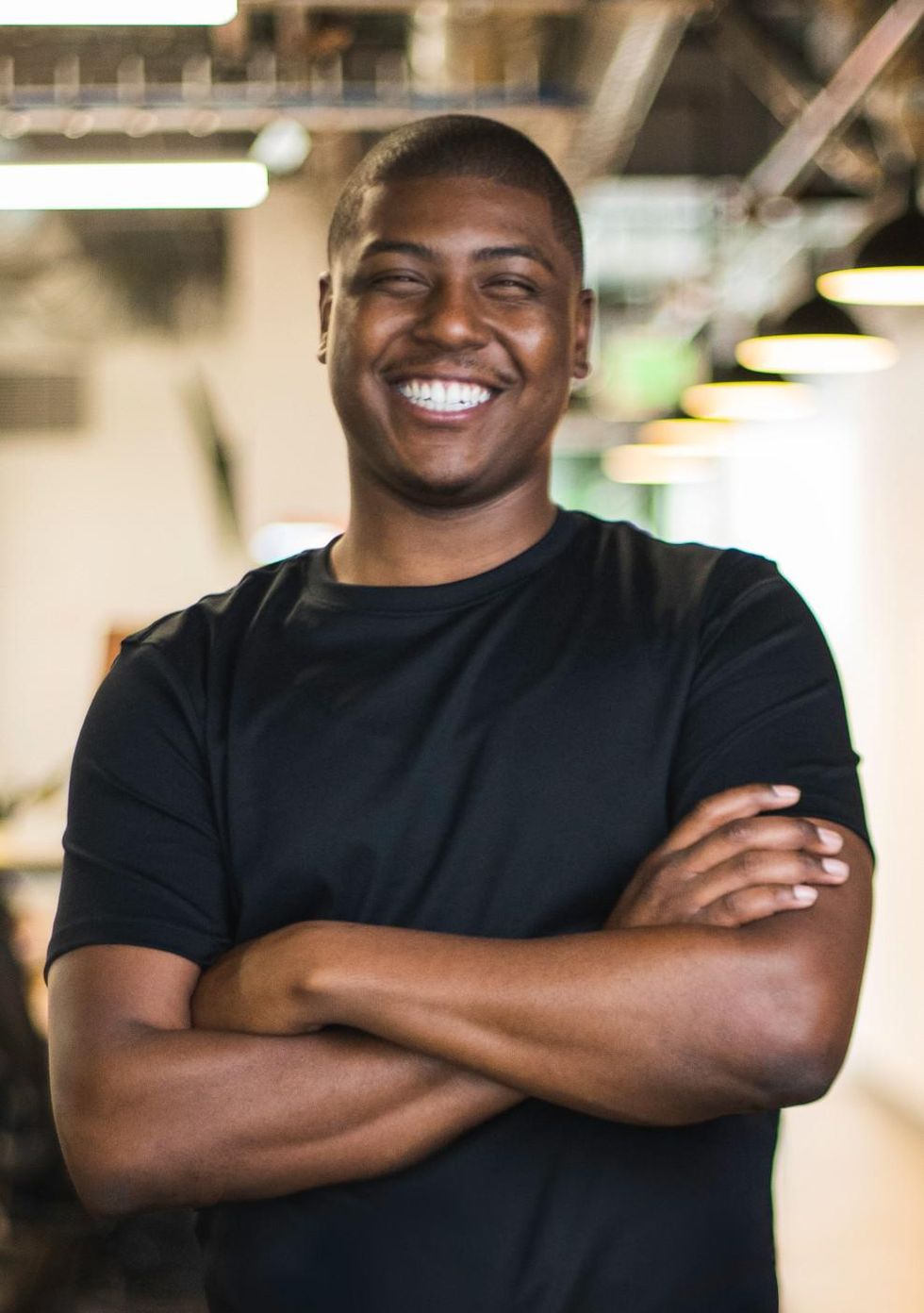 Delane Parnell
Delane Parnell
PlayVS' founder didn't grow up with internet access. But now the young CEO is building an online esports empire. The Detroit native told dot.LA that a chance meeting brought him to Los Angeles where the company took off, raising $108 million since launching in 2018.

Since it entered the esports marketplace for high school teams, PlayVS has raised $107 million. Now, 43% of all high schools in the country have an esports team, playing Fortnite, SMITE, League of Legends and other games using the PlayVS platform. But Parnell has larger ambitions.
"I still want to build a digital playground in which every gamer can compete, whether they're high school-aged or college-aged or in their 40s in any sort of context of competition," he told dot.LA in April.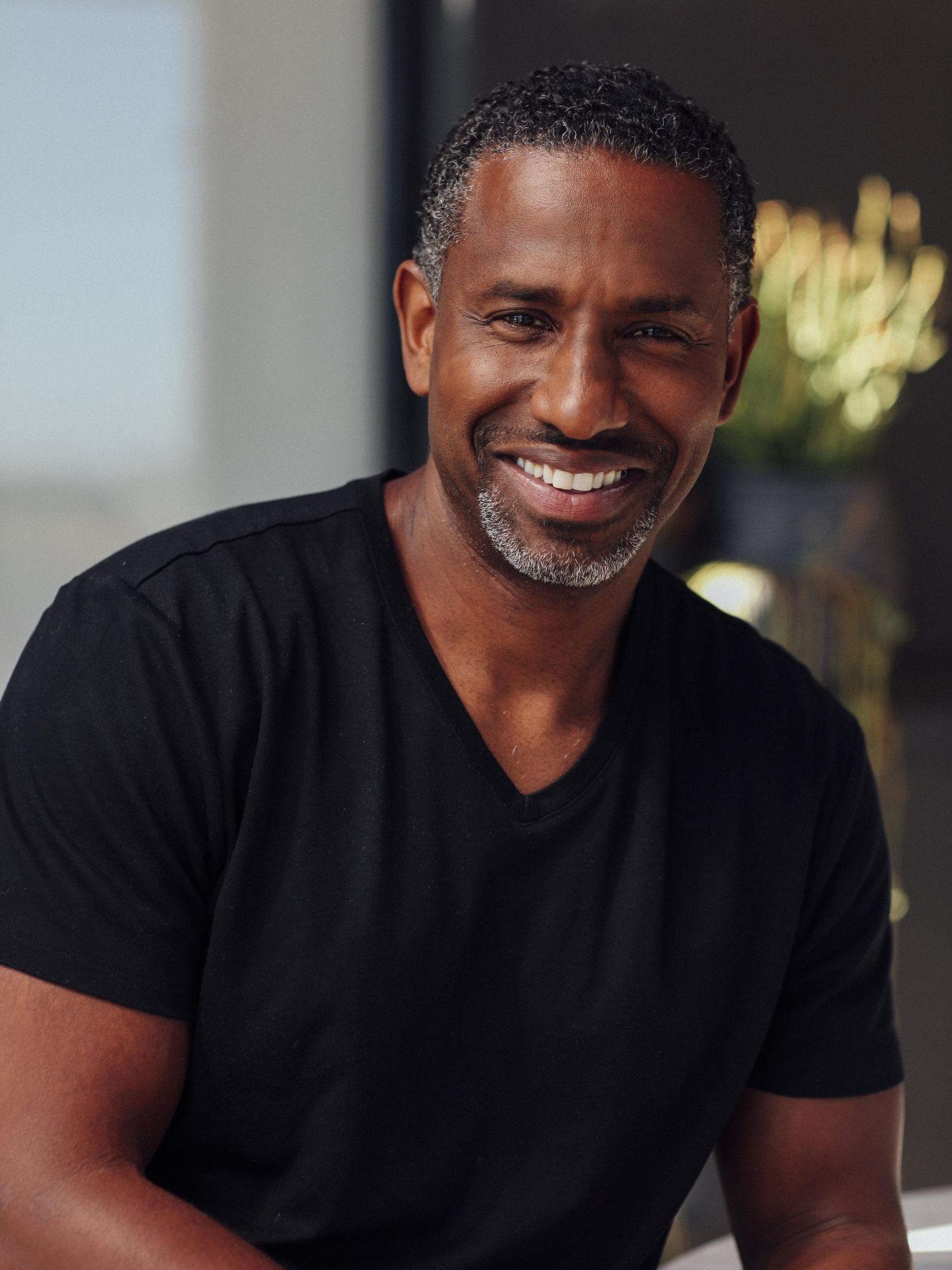 Hamet Watt
Hamet Watt
Hamet Watt, co-founder and former chairman of MoviePass, unveiled Share Ventures last fall after raising over $10 million in funding. The venture studio aims to jumpstart companies that focus on human performance or wellness.
"We like to use human performance because it expands the definition," Watt told dot.LA. "It's not just things like yoga. It's sports tech, behavior science and human optimization."
Watt said he is the only Black person he knows of running a venture studio and by virtue of his diverse network he can tap into talent others may have overlooked.
"You can't make money doing the same thing everyone else does," he said. "You can't fish in the same talent pond that everyone else does."
Troy Carter
Veteran music executive Troy Carter is constantly reinventing the business of music management. The angel investor's latest project is Q&A, where he is co-founder and CEO. Founded in early 2019, the company not only does music distribution and analytics, but it has been testing a new product that uses music enthusiasts and AI to test whether songs can become hits.
"My job, with software, is: Can I help them choose which song they should release first? And what that reaction would be around that song. Can I help them deliver that content from A to Z seamlessly? Can I help them with their project management software? So, it's not to replace the creative process, it's to organize it," Carter told dot.LA.
The Philadelphian-turned-Angeleno was the founder and CEO of Atom Factory, where he rose to prominence managing the careers of global superstars including Lady Gaga and John Legend. Most recently, he led creator services at Spotify and, in 2017, was named entertainment advisor to the Prince Estate.
He also created AF Square Investments, which has backed Uber, Lyft, DropBox, Blavity, and Gimlet Media among others.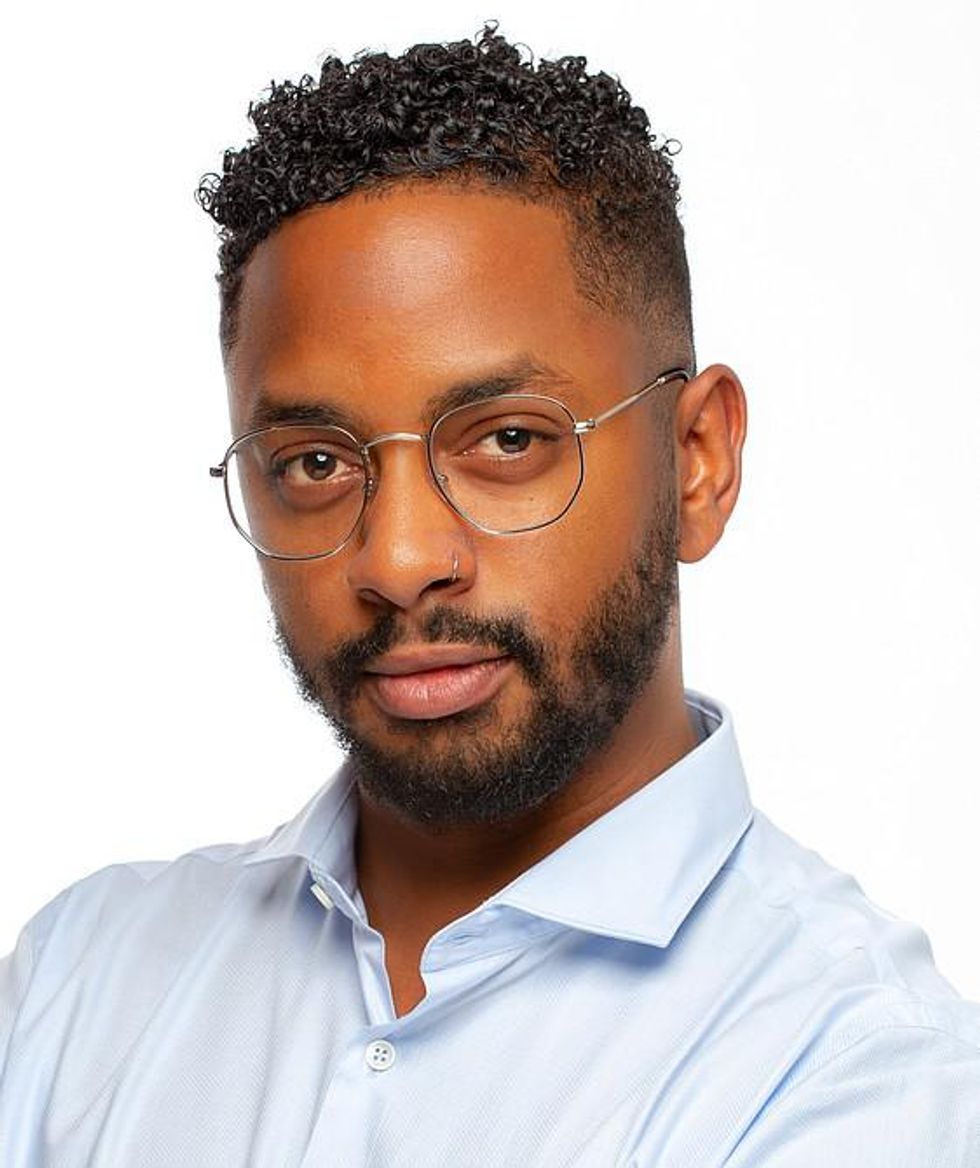 Allan Jones
Allan Jones
Former ZipRecruiter Chief Marketing Officer Allan Jones' came from a family of small business owners. Bambee, the human resources company he founded, was his answer to the disparity he saw in accessibility to top-tier HR managers.
"This year in particular has verified the feeling we've had since starting Bambee," Jones said in a statement according to a Bambee Linkedin post. "Human resources can no longer just be for the Fortune 500."
Founded in 2016, Bambee connects small businesses with a dedicated HR manager for an affordable $99/month. The company has raised a total of $33 million in funding rounds primarily led by QED investors, and is now valued at $145 million according to Pitchbook.
Jones credits his family of small business owners for Bambee's mission. "My inspiration comes from an earnest insight into the friction and struggles of running a business day-to-day," he said in an interview with Medium earlier this year. "I had a seat at the table where those owners came home and talked about their actual business problems each night."
Hernan Lopez
Former Fox TV International CEO Hernan Lopez launched his own media startup, West Hollywood-based podcast studio Wondery, in 2016. The company quickly made a name for itself with a roster of hit shows like "Dirty John," "Dr. Death" and "Business Wars." And it raised $18 million before it was snapped up earlier this year by Amazon, reportedly for nearly $300 million.
"As a gay Latino immigrant, I have hit most of these 'celings' and have felt defeated and alone. But I was fortunate to find mentors who encouraged me to never give up and who provided guidance on how I could achieve my dreams. Now I want to give that opportunity to others," wrote Lopez in a Linkedin post.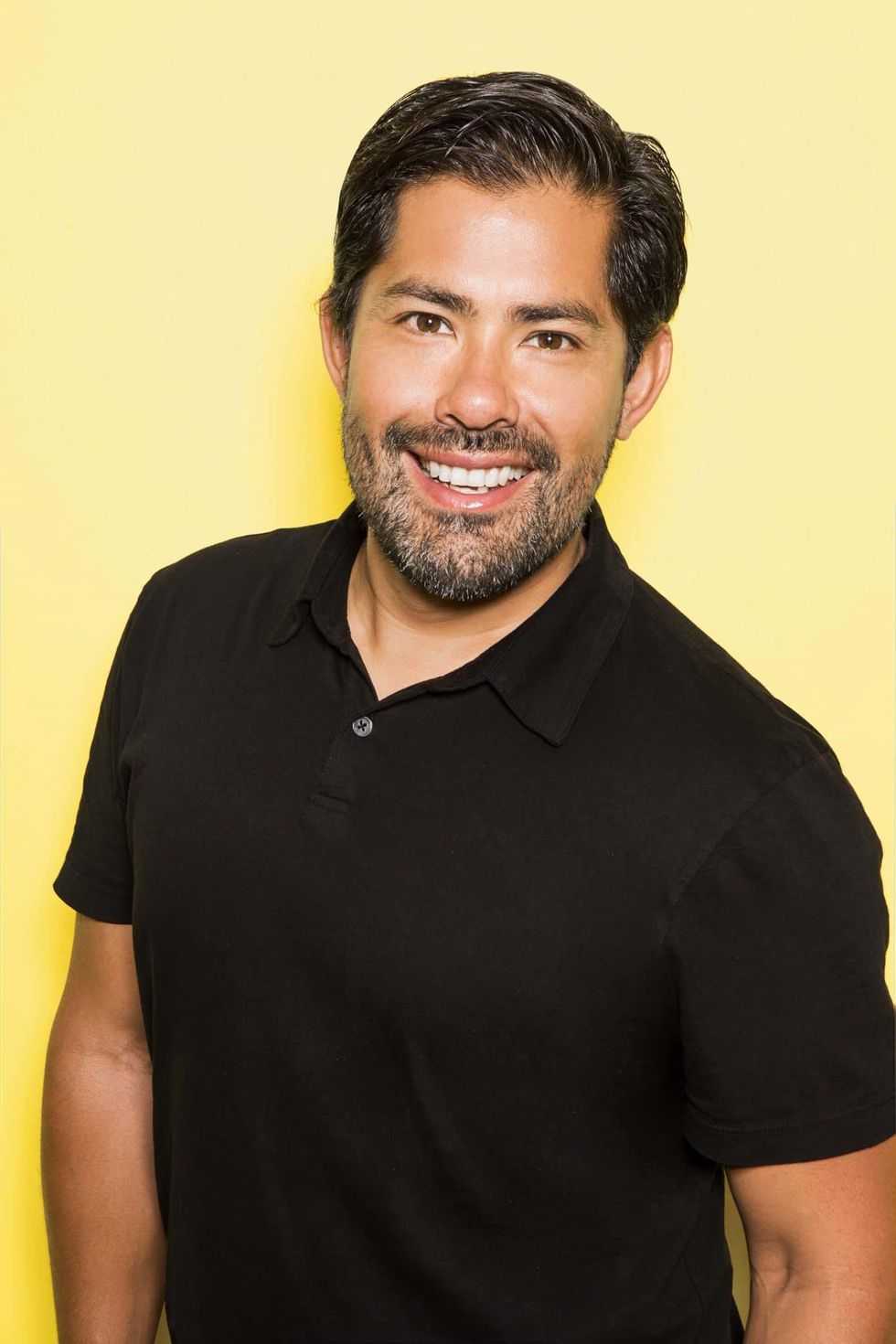 Donny Salazar
Donny Salazar
There's probably no business more crucial in today's retail landscape than logistics.
Donny Salazar co-founded MasonHub as a way to help retailers streamline their logistics and fulfillment in 2018. His company, valued at $85 million, connects brands to its network of fully-owned and operated fulfillment centers so that they can scale more easily. To date, MasonHub has raised $21.5 million, most recently hauling in a $15 million round led by Autotech Ventures, according to Pitchbook. It counts Carbon38, 11 Honoré, MINDD, Vegamour and Bala Bangles among its clients.
Salazar, who was formerly an executive at Gilt Groupe, is focused on high-growth companies.
"Throughout my experience scaling businesses, I struggled to find a partner that could support a fast-growing brand and cared about the customer experience as much as I do," Salazar wrote earlier this year.
Lead illustration by Ian Hurley.
Correction: This story corrects the amount MasonHub raised and its valuation. A previous version relied on incorrect Pitchbook data, which has since been updated.
When fully vaccinated employees at one of L.A.'s biggest venture firms began trickling back into the office at the beginning of May, they felt a bit uncomfortable.
"Everyone felt awkward," remembers Mark Suster, Upfront Ventures' General Partner. "It was really awkward sitting in front of people again."
After more than a year confined to only seeing a few family members face-to-face and perhaps the occasional masked walk with friends and colleagues, it felt strange to suddenly be sitting unmasked next to each other in conference rooms.
Soon enough though, the strangeness of being back in the office faded.
"By week three it was like COVID was over," Suster said. "You forgot all the fears you had. That's what I expected and that's what I wanted."
It was only a few months ago that the number of COVID cases in L.A. County was so high that the idea of returning to offices seemed like a distant fantasy. Now, with over half of county adults vaccinated and daily new case rates plummeting, L.A. and the rest of California are on the brink of a complete reopening June 15.
But while many parts of life return to normal – Dodger Stadium is about to be full of cheering fans for the first time since 2019 – it is clear the workplace will be altered for a long time to come.
Companies like Snap Inc. have even recently pushed back reopening plans and many are still in a wait-and-see mode as they juggle conflicting regulations and employee morale.
"The options are almost limitless with hybrid workplace variations, which causes confusion," said Petra Durnin, head of market analytics at Raise Commercial Real Estate. "Many are waiting to see what everyone else does."
Even though traffic is back, L.A. offices are only about 25% full, according to weekly data collected by Kastle Systems, an access control provider used in more than 2,600 buildings nationwide. That is higher than the 17% occupancy in New York City but considerably lower than the 42% in fully reopened Houston.
While some executives have expressed impatience over getting their far-flung staffers back in the office as soon as possible, most are treading lightly – still making returning optional.
"Anyone who doesn't feel comfortable — especially if you're providing child care or if you live with someone you feel is compromised – it's not a problem," Suster said. "No one should feel pressure."
There are also the outliers, such as one small L.A. VC firm – which, of course, wanted to remain anonymous – where employees never stopped going into the office and where deals would not close without an in-person meeting.
But what's more common is employers actually becoming more lenient, even as the pandemic recedes.
Snap Inc. had originally told its 3,863 employees they would be required to return in September. But in late March it announced a "virtual first" model that means employees can work from home for as long as they want, according to a company spokeswoman.
Dave— a buzzy banking startup — abandoned its office in mid-city and now allows its 169 employees to work from anywhere in the U.S., except Hawaii. It plans to bring everyone together once or twice a year for team building and eventually open up offices for those who choose to come back in L.A. and San Francisco.
"To support our virtual first model, we will have one pay scale that we will apply nationally and will be based on the California labor market," added spokeswoman Jazmin Beltran. "Career mobility will not be dependent on where a team member chooses to live. Over time, we expect to have team members at all levels, including senior leadership, living across the country."
Pipe, one of the fastest growing fintech startups, relocated from Los Angeles to Miami during the pandemic but has opened what it calls "microhubs" in Atlanta, New York City, Texas, L.A. and Europe.
"These microhubs are important because while we have a distributed workforce, we also value in-person face time, both for productivity and for building a strong culture of trust among our team, customers and investors," said Harry Hurst, co-founder and co-CEO of Pipe.
Navigating Conflicting Regulations
Employers are treading lightly in part because of the often shifting and conflicting guidance from varying levels of government.
Even vaccinated employees still have to wear masks and social distance under California Division of Occupational Safety guidelines, even though the Centers for Disease Control said May 15th it was safe for fully vaccinated people to resume their pre-pandemic routines in most circumstances.
Cal/OSHA is set to vote on relaxing workplace rules June 3rd, but it is far from certain that its board will go as far as the CDC. Some members have already said the CDC went too far in loosening restrictions.
It is also unclear whether employers can require employees to be vaccinated and even if they likely can, few want to risk costly litigation.
Employers are also wary of alienating employees who have mostly stayed productive even as they have endured the stressful circumstances of the past year. This is after all a tight labor market where tech employees who have accrued a considerable amount of wealth over the last year may walk out the door if they are forced to be at their desk everyday.
"Companies surveyed employees in 2020 to see when they would want to go back to the office and were likely somewhat surprised to discover that not everyone wanted or needed to be working in person five days a week," Durnin said. "I think that's why they are opening doors but not demanding employees return."
At the same time, there is the sense that even though companies say they are fine with employees working from anywhere, the ones who want to advance better be back in the office as much as possible. The ones who choose to stay home risk seeing their careers languish.
Suster of Upfront Ventures, acknowledges what works for the relatively small number of employees at a VC firm may very well not work for larger companies. But he said in the few weeks that employees have been back he has noticed an uptick in productivity and creativity that would not have been possible on Zoom meetings.
"The norm is once we get over our fears it's time to get back to work," Suster said.
In what is partly a reflection of the area's red-hot tech scene and also this year's sizzling IPO market, FIGS, seller of fashionable scrubs, became the latest Southern California company to do what is very much in fashion these days: go public.

FIGS shares closed Thursday on the New York Stock Exchange at $30.02 a share, a hefty premium to the $22 listing price.
FIGS' IPO came just a day after another Santa Monica-based ZipRecruiter debuted via direct listing on the NYSE.
Meanwhile, Fifth Wall, a proptech-focused VC, had its third SPAC debut on the NYSE Thursday. Officially called Fifth Wall Acquisition Corp. III, the offering raised $275 million.
It was a banner week for Southern California startups.
While many investors have eschewed money-losing direct-to-consumer brands in recent years, FIGS was able to turn a $50 million profit last year. It also grew net revenues from $17.6 million to $263.1 million from 2017 to 2020, according to regulatory filings.
"The firm's business model appears to be working extremely well, generating both high growth and profits, an unusual combination in pre-IPO companies," Donovan Jones wrote in an analyst note recommending the stock. "Free cash flow for the trailing twelve months was an enviable $37 million."
Co-CEO and co-founder Heather Hasson previously started an upscale handbag company. She got the idea for FIGS over a decade ago after she had coffee with a friend who was a nurse practitioner and was incredulous to see her spending 16-hour days wearing uncomfortable scrubs. Hasson later teamed with co-CEO and co-founder Trina Spear, who was previously an associate at the Blackstone Group, to offer healthcare workers a better alternative.
ZipRecruiter, which was founded in 2010, chose a direct listing because it is the rare startup that did not need to raise capital.
"We have more cash in the bank right now than we've ever raised in primary capital in our company's history," CEO Ian Siegel bragged to Crunchbase News.
The company's thriftiness has proven a windfall for its founders who were able to retain most of their shares in the company, but it left some investors marveling what could have been.
Jim Adelman, co-founder of Bonfire Ventures & Rincon Venture Partners, said he offered the founders a term sheet in 2011 but they elected to go the bootstrap route instead.
"That investment would be worth $400M today," Adelman tweeted. "Sigh."