servicetitan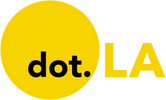 Get in the KNOW
on LA Startups & Tech
X
servicetitan
ServiceTitan—which has parlayed its field service software for contractors into one of Southern California's most valuable tech startups—has reportedly confidentially filed for an initial public offering, Business Insider reported Tuesday.

The Glendale-based firm is said to be pursuing a valuation as high as $18 billion via an IPO sometime this year—though the report cautioned that both the timing and valuation could change. At that figure, ServiceTitan would rank among the five-most valuable venture capital-backed businesses in Southern California, according to Pitchbook data.
Reuters previously reported that ServiceTitan had begun preparing for an IPO last fall.
ServiceTitan's software offers back-office tools for a wide range of service industries, from plumbing and landscaping to pest control and HVAC. It has grown in part by gobbling up other businesses, such as landscaping software provider Aspire and pest control-focused platforms ServicePro and, earlier this month, FieldRoutes.
The startup—founded in 2012 by Armenian immigrants Ara Mahdessian and Vahe Kuzoyan—has also secured venture funding at a prolific rate. ServiceTitan has raised a total of $1.1 billion in capital to date, according to PitchBook data—most recently a $200 million Series G round that closed last June. At the time, the firm pegged its valuation at $9.5 billion.
ServiceTitan's investors include prominent venture capital firms Tiger Global and Sequoia, as well as private equity firms Thoma Bravo and Arena Holdings. Santa Monica-based VC firm Mucker Capital is also among ServiceTitan's backers.
Representatives for ServiceTitan did not immediately respond to a request for comment on the Business Insider report.
A platform built for the millions of contractors and blue-collar tradespeople, ServiceTitan has become a giant.
Built by the children of immigrant trades workers, the Glendale-based company picked up Aspire Software, adding landscaping to its software platform for residential and commercial contractors. ServiceTitan also raised $200 million in Series G funding.
Wednesday's moves bring the ServiceTitan's valuation to $9.5 billion, making it one of the most valuable startups in Southern California. The funding round was led by Thoma Bravo, a leading software investment firm.
The software company had a $500 million round of funding four months ago in March and acquired ServicePro, a software company for the pest control industry, in February.
ServiceTitan's software is targeted toward tradespeople and offers a wide toolkit of software for contractors, like scheduling, invoicing and marketing.
Ara Mahdessian and Vahe Kuzoyan founded the company in 2012, inspired by their parents who worked tirelessly but didn't have the software or system to track their business.
"Our parents' businesses were still frozen in time," Mahdessian, who immigrated to the U.S. from Iran as a child, told dot.LA in March. "All this hard work that they were doing, much of it was unnecessary. We could automate it for them."
ServiceTitan said it has grown 50% over the last 12 months. Demand for home improvement services surged during the pandemic as office workers set up at their residences.
"Both Aspire and ServiceTitan were born out of a desire to improve the lives of contractors who work tirelessly to serve their communities, but who have historically been underserved by technology," Mahdessian said in a press release.
From Your Site Articles
Related Articles Around the Web
It is a great time to be a startup founder, with soaring valuations and investors tripping over themselves to get a piece of startups. As hot as the startup scene was last year, it has gotten even hotter this year, with a slew of megadeals pumping even more money into the biggest startups as they prepare to go public in the frenetic IPO market.
Overall, investors poured $69 billion into tech companies last quarter, a staggering 92.6% increase over the same quarter last year, according to data released Wednesday by PitchBook and the National Venture Capital Association.
Three-quarters of all investment flowed to late stage rounds, the highest percentage since 2010. There were 167 megadeals of $100 million or more, for a total of $41.7 billion raised in the first quarter. By comparison, megadeals accounted for $76.6 billion raised during all of last year.
In the Los Angeles area, SpaceX hauled in another $850 million in February. There was also ServiceTitan's $500 million financing last month, which makes the Glendale company that makes software for plumbers and carpenters worth $8.3 billion.
Culver City-based Sweetgreen raised $156 million in February, though the healthy fast casual chain was reportedly forced to do a flat round after the pandemic year that saw its revenues plummet.
At the other end of the startup life cycle, investors nationally focused on quality over quantity. There were only 722 first financings reported, which is a historically low number, but those deals averaged $4.7 million a piece, which was a new record high.
That benefited companies like Artie, a video game platform developer that pulled in $10 million in a seed round this February.
In total, 315 Los Angeles startups raised a total of $6.7 billion in the first quarter, a slight decrease in the number of venture investments but a 75% increase in deal value over the same quarter last year.
As has historically been the case, Los Angeles trailed not only the Bay Area in deal value ($25.5 billion) but also New York ($10.2 billion) and Boston ($7.9 billion).
The dot.LA VC Sentiment Survey also found higher valuations. Seventy-seven percent of respondents said they saw higher valuations last quarter, but that did not stop them from closing deals.
The billion dollar question is whether, with so much money sloshing around, we are in a bubble that is going to burst. That is hard to judge now; it takes years to know if startups will succeed – whether they will be the next Airbnb or the next Quibi.
But by at least one metric there are fewer quality startups to go around. Dropbox, the secure document sharing platform that many startups use to share pitch decks, said this month the demand for decks continues to outpace the number of investment opportunities that are available. Founders are also shopping their decks around more, which is an indication they have more options of where to get capital and can be choosy.
In other words, it is very much a founder's market.
"We knew the first quarter would represent the beginning of a rebound, but I don't think anyone expected VC and startup activity to be this high; investor confidence is booming and beginning to outpace the supply of startups seeking fundraising," Russ Heddleston, DocSend co-founder and CEO, said in a post sharing the data.
However, investors contend that the market frenzy is not just driven by a flood of capital but also dramatic shifts in consumer behavior over the past year.
"In 2020, consumers spent over $860 billion online with U.S. merchants, an astonishing 44% year-over-year increase," said Deborah Benton, founder and managing partner of Willow Growth Partners, an early-stage VC firm that invests primarily in digital first brands that are benefiting from an accelerated shift to online shopping.
From Your Site Articles
Related Articles Around the Web