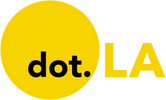 Get in the KNOW  
  on LA Startups & Tech  
X
Micromobility
The latest news about "last-mile" technology and micromobility startups in Southern California from dot.LA
Image courtesy of Wheels
West Hollywood-based electric bicycle-sharing startup Wheels has agreed to sell its business to micromobility firm Helbiz, the companies announced Tuesday.
Helbiz said it has signed a letter of intent to acquire Wheels for an undisclosed sum, with the transaction expected to close by the end of this year.
Wheels was launched in 2018 by brothers Jonathan and Joshua Viner, the former co-founders of dog-walking startup Wag. The dockless e-bike provider, which has raised roughly $100 million in funding to date, has 8,000 vehicles deployed across 12 markets including Los Angeles, New York, Austin and Honolulu.
Wheels has particularly built up its presence in its hometown; the company says it is the "only operator across the four permitted markets of metropolitan Los Angeles"—those being the cities of L.A., Santa Monica, West Hollywood and Culver City.
New York-based Helbiz currently operates in more than 35 cities across the U.S. and Italy, according to its website, with plans to expand to France and Serbia. Helbiz—which manages a fleet of electric scooters, bicycles and mopeds—was launched in 2015 by Italian-American entrepreneur Salvatore Palella and went public in a SPAC deal last August.
The merger comes after Wheels inked a deal with Helbiz in January to supply the company with 2,500 of its sit-down e-bikes in the U.S. and Italy.
"From a strategic perspective, this acquisition is expected to double [Helbiz's] revenue, expand the cities served, enhance margins and reduce costs," Palella said in a statement. "Our focus is to adapt and grow with profitability at the core of every decision. This acquisition makes us even more confident in our ability to achieve that goal in the next 18 months."
Helbiz reported net losses exceeding $19 million in the quarter ended March 31, on revenues of just $3.3 million.
"Our businesses are complementary in really powerful ways," Wheels CEO Marco McCottry said in a statement. "There is minimal overlap of city permits, and we believe the combination of our businesses can create a uniquely diversified mobility offering that generates compelling synergies across a large footprint."
Courtesy of Lime
Lime is piloting a new electric motorbike in Long Beach.
The San Francisco-based micromobility company is testing its latest lightweight electric vehicle, known as the Citra, on the streets of Long Beach, The Verge reported Tuesday. Lime plans to pilot several hundred of the motorbikes throughout the city and could potentially roll out up to 500 of the vehicles if rider demand is strong, a spokesperson told the tech news outlet.
"If you get the chance, make sure to test drive a Toyota."
I'm walking down a row of booths at Electrify Expo at the Long Beach Convention Center on a hot June day. I thank the red-shirted brand ambassador and scurry towards the nearest e-scooter.
Sorry, Toyota. I'm not here for the cars.
Electrify Expo—the biggest outdoor electric vehicle festival in the U.S.—took place this past weekend and e-scooters, e-bikes and other micro EVs took center stage.
At an event focused on electrification, more than half of the companies represented were in the micromobility space. And there's a good reason for that.
According to industry leaders, electrification means significant room for growth in the market as American consumers emerge from the dark years of the pandemic and seek out more active and eco-friendly modes of transportation.
Only 6% of bikes sold in the U.S. are e-bikes, compared to a rate of 17% in Europe and 50% in the Netherlands, said Claudia Wasko, vice president and general manager of Bosch eBike Systems, at the event's Industry Day.
"Last year, 2021, in Europe, almost 6 million e-bikes have been sold; just in Germany, 2 million e-bikes have been sold. And in the US, not even 1 million. But this shows us the huge potential we still have," she said.
Industry speakers also praised European countries for their adoption of comprehensive micromobility infrastructure.
"If you drive around Los Angeles… you'd have a tough time being on an electric bike or an electric scooter or even one of our mopeds, that can hit speeds of 60 miles an hour," said Joseph Constanty, director of global strategy at Niu. "You still feel out of place when a huge Ford Ranger F-150 comes riding up right next to you and you're dwarfed by it. It's an infrastructure problem."
Companies are banking on a cultural shift as Americans get out of their cars and onto an e-bike, moped or e-scooter.
Jesse Lapin, chief operating officer of Magnum Bikes, suggested that it's less of a shift and more of a return. Americans ride their bikes as children and then abandon them in the garage as soon as they turn 16. However, driving itself might be going out of style; millennials are driving less than their elders and Gen Z is in no rush to get in the driver's seat (of a car). And who can blame them? Gas prices have hit record highs with no sign of relief on the horizon.
What are they gonna do, take the bus? JackRabbit Mobility is hoping they take a micro e-bike instead, with a 24 pound, 20 mile-per-hour device marketed to college students and other casual riders. But why stop with one? Lapin sees the future American garage filled with not one, but two e-bikes as the market diversifies.
"E-bikes truly are the best way to communicate and to connect people with other people, people with places, people with views. It's the best way to visit national parks; it's the best way to get out there and connect with yourself," he said.
And there's one other advantage to micromobility: It's hella fun. And with a looming recession and two years and counting into a pandemic, American adults with disposable income just want eco-friendly toys that go zoom. Or at least that's what the industry is banking on.
It's true: When I'm flying around the test track on an e-bike and I hit the throttle, getting that coveted 28-miles-per-hour, I feel like a kid again.
Provide a mode of transportation that you can charge from the comfort of your one-bedroom apartment, one that's fun, good for the environment and lets you fly past stopped rush hour traffic on Venice Boulevard?
Cars could never.