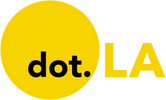 Get in the KNOW  
  on LA Startups & Tech  
X
Fashion Tech
Browse the latest news about the intersection of fashion and technology in Southern California from dot.LA.
Image Courtesy of MarqVision
Any Angeleno who's been duped by a false designer item in the Fashion District understands the value of knowing exactly what is on sale – especially since to the average untrained eye, it's hard to tell the difference between an authentic and a scam.
As ecommerce continues to grow and the global market is expected to hit $5.5 trillion this year, more brands are turning to digital loss prevention to stem losses – and prevent getting a bad rap for faulty fake products.
One local startup based in West Hollywood is betting that using artificial intelligence is the key to identifying counterfeit items and removing them from the marketplace by scanning over 1,500 online retailers across 115 different countries and comparing the minute details of their products to original items in order to weed out fakes.
MarqVision raised $20 million this week to continue developing its software that scans for counterfeit items in a bid to prevent fraud. It will also use the funding to expand its operations, with plans to open its first European outpost in Paris this fall (the company already has offices in Boston and South Korea).
Image of what the MarqVision platform looks like. Image Courtesy of Marqvision
The company was incubated and funded by Y Combinator and launched two years ago. According to Pitchbook data, it has raised just over $28 million following this round from investors including SoftBank and South Korean firm Bass Investment.
CEO and Massachusetts Institute of Technology alumni Mark Lee co-founded MarqVision with Chief Business Officer Do Kyung Lee in 2020. Since then the company's attracted clients including Niantic's Pokemon, Seoul-based jewelers Didier Dubot and Ralph Lauren. MarqVision claims it removed $1 million worth of counterfeit Ralph Lauren merchandise in online marketplaces aimed at Korean shoppers as part of a case study.
Lee told TechCrunch Tuesday that the platform has a 97% accuracy rate and claimed the software can "process thousands of reports every hour" without the need for humans manually sorting and filing the paperwork to brands once they detect a fraudulent item. He also hinted that alongside physical merchandise, MarqVision might soon expand its platform's capability to recognize counterfeit NFTs.
"Creative assets are under assault in today's digital world, with content owners left largely unprotected as consumers get hoodwinked into buying fake goods and NFTs by sophisticated counterfeiters," Lee told TechCrunch. "Unlike our competitors, which are forced to review manually in time-consuming processes, MarqVision's process end-to-end is mostly automated."
When avatar startup Genies raised $150 million in April, the company released an unusual message to the public: "Farewell."
The Marina del Rey-based unicorn, which makes cartoon-like avatars for celebrities and aims to "build an avatar for every single person on Earth," didn't go under. Rather, Genies announced it would stay quiet for a while to focus on building avatar-creation products.
Genies representatives told dot.LA that the firm is now seeking more creators to try its creation tools for 3D avatars, digital fashion items and virtual experiences. On Thursday, the startup launched a three-week program called DIY Collective, which will mentor and financially support up-and-coming creatives.
Similar programs are common in the startup world and in the creator economy. For example, social media companies can use accelerator programs not only to support rising stars but to lure those creators—and their audiences—to the company's platforms. Genies believes avatars will be a crucial part of the internet's future and is similarly using its program to encourage creators to launch brands using Genies' platform.
"I think us being able to work hands on with this next era—this next generation of designers and entrepreneurs—not only gets us a chance to understand how people want to use our platform and tools, but also allows us to nurture those types of creators that are going to exist and continue to build within our ecosystem," said Allison Sturges, Genies' head of strategic partnerships.
DIY Collective's initial cohort will include roughly 15 people, Sturges said. They will spend three weeks at the Genies headquarters, participating in workshops and hearing from CEOs, fashion designers, tattoo artists and speakers from other industries, she added. Genies will provide creatives with funding to build brands and audiences, though Sturges declined to share how much. By the end of the program, participants will be able to sell digital goods through the company's NFT marketplace, The Warehouse. There, people can buy, sell and trade avatar creations, such as wearable items.
Genies will accept applications for the debut program until Aug. 1. It will kick off on Aug. 8, and previous experience in digital fashion and 3D art development is not required.
Sturges said that the program will teach people "about the tools and capabilities that they will have" through Genies' platform, as well as "how to think about building their own avatar ecosystem brands and even their own audience."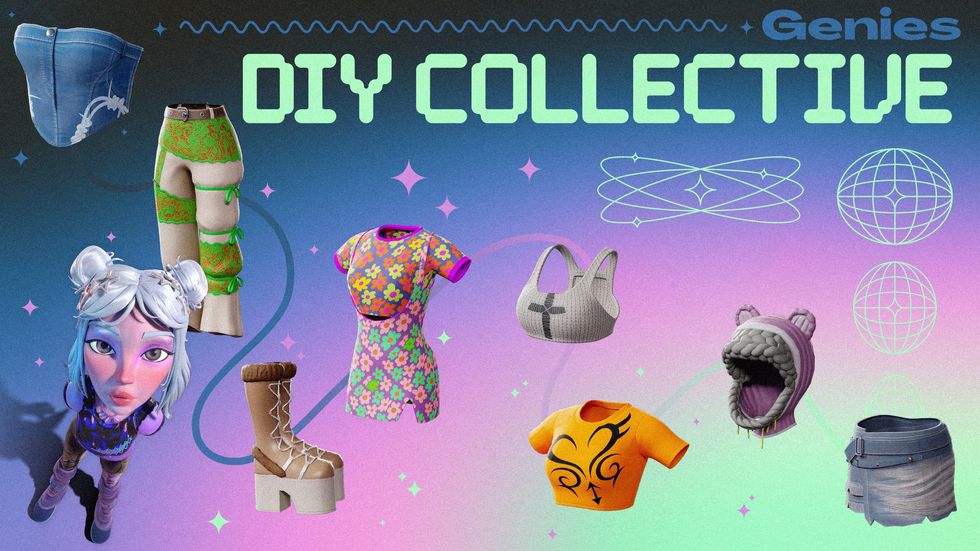 Image courtesy of Genies
Founded in 2017, Genies established itself by making avatars for celebrities from Rihanna to Russell Westbrook, who have used the online lookalikes for social media and sponsorship opportunities. The 150-person company, which has raised at least $250 million to date, has secured partnerships with Universal Music Group and Warner Music Group to make avatars for each music label's entire roster of artists. Former Disney boss Bob Iger joined the company's board in March.
The company wants to extend avatars to everyone else. Avatars—digital figures that represent an individual—may be the way people interact with each other in the 3D virtual worlds of the metaverse, the much-hyped iteration of the internet where users may one day work, shop and socialize. A company spokesperson previously told dot.LA that Genies has been beta testing avatar creator tools with invite-only users and gives creators "full ownership and commercialization rights" over their creations collecting a 5% transaction fee each time an avatar NFT is sold.
"It's an opportunity for people to build their most expressive and authentic self within this digital era," Sturges said of avatars.
The company's call for creators could be a sign that Genies is close to rolling out the Warehouse and its tools publicly. Asked what these avatar tools might look like, the startup went somewhat quiet again.
Allison Sturges said, "I think that's probably something that I'll hold off on sharing. We will be rolling some of this out soon."
Courtesy of Anthony Katz
Anthony Katz didn't mean to become an entrepreneur. But a chance meeting with Kobe Bryant in 2011 turned his "art project" into a game-changer for his career and the world of sports tech.
On this episode of PCH Driven, Katz talks about his journey from high school history teacher and basketball coach to founding Hyperice.
Katz says he loves being on the court himself, but as he aged, he found recovering from aches and pains took longer than what he was used to.
Not wanting to let go of his love for playing basketball, Katz researched what professionals used to recover and soon began to ice his joints in the same way as pro-players— with bags of ice saran-wrapped to his legs.
But Katz found the method pro-players' used was too messy. Instead, he cut neoprene and put medical bags of ice inside. His interesting approach caught the eye of Kobe Bryant's trainer — and a friend of Katz's — who told him that Bryant wanted to see his "ice project."
"The first time I met him, it was just like, 'Whoa'. I didn't really feel I had anything worthy really showing him. It was just this thing I was trying to do," Katz says. But Bryant saw promise in Katz's ice project.
"Let me use it for a while and I'll give you some feedback," Bryant suggested.
And so, Katz became, in his words, an "accidental adventurer entrepreneur." With a laundry list of feedback on how to improve the product from Bryant, Katz moved the ball forward.
"I have to make this product perfect for [Bryant], because I knew if I made it for him, that'd be good enough for everybody else. Because his standards were super high, and his focus on what he would use was really high," Katz says. "He's like, 'Well it took you a while, but, you know, you actually got here'."
Bryant was all in. Meanwhile, Katz "literally hustled" to get the product to big-time athletes like LeBron James.
Eventually, Katz began to research medical devices used for recovery, and says they were "big, expensive devices you would never want in your home." With this in mind, he turned his attention to designing another Hyperice product that was portable, modern-looking, and provided quick relief during recovery. He took elements from these "super outdated" machines like their use of vibrational frequencies and implemented them into foam rollers.
"I think I'm an opportunist in that I got a window into an industry that was outdated, that wasn't speaking to the athlete. It was medical device companies making rehabilitation products when athletes really wanted recovery products," says Katz. "And so I just listened and was able to put a team around me that figured out how to make some really great products that [are] now just table stakes in every training room in the world."
Today, Hyperice can be found on top-tier athletes including Naomi Osaka, Patrick Mahomes and Amanda Nunes.
Subscribe to PCH Driven on Apple, Stitcher, Spotify, iHeart, Google or wherever you get your podcasts.
dot.LA Engagement & Production Intern Jojo Macaluso contributed to this post.