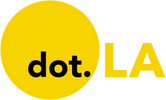 Get in the KNOW  
  on LA Startups & Tech  
X
Music Tech
Browse the latest news about Southern California's music technology startups and scene from dot.LA.
TikTok's fingerprints have been all over the music business lately, with the video sharing app catapulting artists to the top of the charts.
The Culver City-based company's influence over the industry could soon grow larger. Parent company ByteDance is seeking to trademark "TikTok Music," a brand that could be slapped on a mobile app that lets users "purchase, play, share, download music," according to the company's trademark application, which was first reported by Business Insider.
The app's description sounds a lot like Spotify or Apple Music, suggesting TikTok is considering a foray into streaming after becoming a hub for music discovery. Other potential use cases include apps that "live stream audio and video," provide "podcast and radio" selections or come with "a function of karaoke," according to the application, which was submitted in May.
TikTok did not return dot.LA's request for comment, so it's unclear exactly what the company has in mind. Whatever it is, it would likely further cement TikTok—and social media at large—as a dominant force in music.
This week brought news that Santa Monica-based Snap is betting more on music, too, with plans to financially support indie artists distributing songs on its platform. The struggling social media giant launched a creator fund to provide monthly grants of up to $100,000 to artists who are distributing music on Snapchat via digital music distributor DistroKid. The fund comes on the heels of Snap rolling out augmented reality experiences at concerts run by Beverly Hills-based Live Nation.
Social media sites dating back to MySpace have helped artists promote and distribute their music. But the short-form nature of TikTok's videos makes them an especially useful music discovery vehicle, giving viewers just a taste of a track and leaving them wanting more. Singer Olivia Rodrigo, rapper Lil Nas X and other pop stars can credit TikTok for making them household names.
The music industry has taken notice. Record labels promote their music on TikTok, while artists write songs tailored for the app's memes and trends. Some labels even use TikTok engagement as a data point in deciding which artists to sign, according to New York University professor Howie Singer, who teaches data analytics in music. Singer Halsey recently claimed that their label required TikTok momentum before letting them release new music.
A standalone TikTok music app could build upon the platform's reputation as a place to discover new songs or artists. Currently, fans who hear a clip on TikTok must check YouTube, Spotify or another site to listen to the rest of the song. A "TikTok Music" app could change that.
"This could be a way for them to keep those users inside their application and let them listen to the whole song there," Singer said. "That might also reduce the friction to go hear the whole song because you don't have to go fire up another app."
While artists like Halsey have raised legitimate concerns about social media's rising influence over music, the online platforms have helped emerging artists. That's especially true of indie artists uninterested in a big label's backing, said Tim Sommer, a music journalist and former creative executive at Atlantic Records.
"When someone tells me that there's going to be a new venue for music—a new streaming service, a new platform—what I can think is 'great,'" Sommer said, "that's another way for an artist to directly reach the person who wants to hear their music."
Courtesy of Wave
If video killed the radio star, maybe the metaverse can create a new kind of star.
MTV's Video Music Awards, airing in August, will introduce the new Best Metaverse Performance category. Nominees include Ariana Grande, Blackpink, BTS, Charli XCX, Justin Bieber and Twenty One Pilots. The new category, which defines a metaverse performance as digital artists performing for a digital crowd within a digital space, shows that the virtual stage has become integral to the music industry.
The Los Angeles-based entertainment technology company Waveproduced Bieber's "interactive virtual experience," which featured his digital avatar performing for fans who could chat with one another and send emoji reactions. Bieber had previously invested in the company. The other Metaverse Performance nominees performed in video games, with Roblox, Fortnite, Minecraft/YouTube and PUBG Mobile providing space for digital concerts.
The metaverse has quickly crept into awards shows. Earlier in 2022, Lizzo performed at the first metaverse awards show, Song Breaker Awards hosted on Roblox. Additionally, the Recording Academy planned a whole week's worth of virtual events in the lead-up to the 64th Grammy Awards, including a virtual performance by Camilo. Other industries are also integrating digital elements, with The Game Awards letting fans attend a virtual red carpet and The Fashion Awards introducing an award for metaverse design.
As COVID-19 remains a concern and traditional concert ticket prices skyrocket, a number of Los Angeles startups are betting that virtual concerts are here to stay. Megan Thee Stallion produced her virtual concert tour "Enter Thee Hottieverse" with virtual reality startup AmazeVR, a West Hollywood-based company that recently took its efforts global through a partnership with South Korean entertainment company SM Entertainment. Rapper Kid Cudi co-founded Encore, an app meant to bring live performances to fans' phones.
Virtual concerts
took off
during the pandemic, and the music industry seems to have committed to the idea. Warner Music Group
partnered
with
Wave
in 2021 to develop avatars and NFTs for its artists, and earlier this year, Snapchat
teamed
with Universal Pictures to bring Jennifer Lopez's Bitmoji to the virtual stage.
Courtesy of Anjula Acharia
On this episode of the Behind Her Empire podcast, A-Series Management and Investments founder and CEO Anjula Acharia talks about her unique journey to entrepreneurship.
Acharia grew up in England during the '70s and '80s. "It was really hard. It was really racist," she says of the time period.
"People weren't fond of foreigners, and particularly foreigners like my parents who have a thick Indian accent, and we're real immigrants. So we got a lot of hate."

The adversity led Acharia, the youngest of three, to spend time on her own, listening to Michael Jackson and gazing up at the sky.

"I used to think those stars..that are where I lived..are the same stars in Hollywood. And one day, I'd be under those stars in Hollywood," she says.
Eventually, after a decade building companies as a headhunter and consultant in London and elsewhere, Acharia did come to L.A. — but unlike other driven leaders who plan out their lives strategically, she did not come with a plan.
"I don't believe in plans for myself, because I just believe the world is full of opportunity. And if you look around you, you will see 100 things." she says. "I will find opportunities and that's what drives my career. So everything that's happened to me in my life has been just an opportunity that's sprouted itself in front of me."
Acharia first came to the U.S. for university, but struggled in school due to her dyslexia. Instead, she focused on theater and went to drama school. "And that opened up a whole world for me. So I just think there's things around you all the time… That's just like a thing that's inside me that I will look for it, I will look for the opportunity."
Later, she returned after launching Desi Hits!, an entertainment platform aimed at the South Asian diaspora, which was backed by music entrepreneur Jimmy Iovine, co-founder of Interscope Records and Beats Electronics. The experience, and her acumen as CEO of the company, jolted her to a career in managing artists, including international superstar Priyanka Chopra.
"When [people] see you're positive and you're energetic, they will put opportunities in front of you, because they will see that in you. And they will just be like, "Oh, I want to work with that person'. Like so many people have come up to me and said, 'I want to work with you.'"
That was true for her experience mentoring entrepreneurs Payal Kadkia and Kathryn Minshew.
Kadakia, the creator of ClassPass, read about Acharia, one of the few South Asian women that had raised venture funding and was in the public eye "and she was like 'I want to be like her," says Acharia. Despite "having very little money" herself, Acharia wanted to help Kadakia by investing in her, but had little to spare. "I gave her a very small check because I didn't have a lot to give her," she says.
"And that started my journey of entrepreneurship."
Soon after, Kathryn Minshew of The Muse asked for mentoring from Acharia as well. Acharia accepted the invitation and wrote Minshew a small check. "I think what they did was really made those women feel like [they] had skin in the game and made those women feel like they were worthy," she says.
"So that was how I became an accidental investor."
Now as the head of a management and investment company that has funded multiple unicorns, Acharia has one big piece of advice for women in the startup industry: think big.
"When you're thinking about something, go out, take a walk, look at the sky, it just makes you feel like there is an infinite possibility," she says. "And there's so much evidence to support that when you think of all the things that people have done in the world and going against such great adversity to do those things. It's like, how can you not believe that thinking big makes sense. You just can't not believe that."

Audience Engagement and Production Intern Jojo Macaluso contributed to this post.
Hear more of the Behind Her Empire podcast. Subscribe on Stitcher, Apple Podcasts, Spotify, iHeart Radioor wherever you get your podcasts.