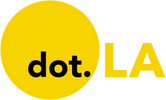 Get in the KNOW  
  on LA Startups & Tech  
X
Health and Beauty
Come browse the latest news about health and beauty startups in Southern California from dot.LA.
Courtesy of Amy Liu
On this episode of the Behind Her Empire podcast, host Yasmin Nouri sat down with Amy Liu, the founder and CEO of Tower 28, an affordable, irritant-free beauty brand.
Before starting her own beauty brand, Liu worked as an executive for some of the biggest names in beauty: Smashbox, Kate Somerville and Josie Maran Cosmetics. Yet Liu, who has eczema, couldn't use the products she had a hand in promoting.
The experience would inspire her to create an affordable beauty brand that is mindful of skin tones and textures, vegan and free of every known skin irritant.
A native Minnesotan, Liu is the child of immigrants. From a young age, she imagined herself following in her father's footsteps by becoming an entrepreneur.
"My dad really loved what he did. But he felt all of it, you know, the highs and the lows," she says, "So I think I have this background of seeing it, wanting it. … And then instead I think my answer was just to prepare for [risk]."
But when it was time to go to college, Liu felt lost.
"I had this idea of entrepreneurship," she says, "That didn't really exist in a way that felt like it was achievable."
Her cousin, a Harvard graduate, recommended majoring in consulting – but Liu knew her heart was not in it. Instead, she went to business school.
Yet it was only after working for other companies that she began to put her master's degree in entrepreneurship into practice. By the time she founded Tower 28, she was 40, married, with three kids in private school and a mortgage.
"I think what really did happen was I got an opportunity, and… it felt like it would be crazy if I didn't chase it."
Despite founding a clean beauty line that offers a wide range of skin tones, Liu would not consider herself a "makeup junkie."
So, what motivated her to create a beauty brand that is vegan and free of every known skin irritant? The ability to see her product make others happy and confident.
"I think the thing I really love about makeup is makeup makes people happy. And it makes them feel more confident about themselves," she says. "And I genuinely do believe that if you feel more confident, the way that you walk through the world is different. And your ability to do things and approach life is changed."
Engagement and Production Intern Jojo Macaluso contributed to this post.
Hear more of the Behind Her Empire podcast. Subscribe on Stitcher, Apple Podcasts, Spotify, iHeart Radioor wherever you get your podcasts.
From Your Site Articles
Related Articles Around the Web
Amazon is taking over everything. Its latest move: spending $3.9 billion to acquire One Medical.
The Seattle-based retail giant will acquire the San Francisco-based subscription health care provider for $18 per share, the company announced Thursday. The deal covers the health care company's net debt, and will be complete once it receives regulatory approval and is approved by One Medical's shareholders.
One Medical has 10 clinics across Los Angeles and five in Orange County and has made a name for itself by offering 24/7 telehealth access and guaranteed same or next-day appointments. The company went public in 2020 and has since acquired primary care company Iora Health in a $2.1 billion deal. Expanding throughout Southern California in the past few years, One Medical grew its membership by 34% in 2021.
Telehealth companies saw a boom during the pandemic, and some are pushing to continue coverage for virtual treatments. One Medical, however, faced criticism for letting ineligible people skip the line for vaccines and accidentally charging people for the shot.
Amazon has been eyeing the health care industry for the past few years. The company launched telehealth Amazon Care for its employees in 2019 and earlier this year expanded the program nationally. In 2018, Amazon bought prescription-by-mail company PillPack for $1 billion—a move that caused traditional pharmacies to lose billions in market value.
"We think health care is high on the list of experiences that need reinvention," said SVP of Amazon Health Services Neil Lindsay in a statement.
This acquisition is Amazon's third most expensive, behind the $13.7 billion Whole Foods purchase and the $8.5 billion MGM deal. Amir Dan Rubin will stay on as One Medical's CEO. Since the deal announcement, One Medical shares have surged 68%.
A number of Los Angeles-based startups are working to disrupt the health care industry, with multiple prescriptiondelivery and telehealthcompanies making a name for themselves. Since telehealth is apparently here to stay, making the programs accessible remains a concern.
Image courtesy of SHYFT Beauty Consulting
On this episode of Behind Her Empire, beauty brand marketing agency SHYFT Beauty Consulting founder Melissa Hibbért discusses how her lifelong love for beauty led her to ditch the corporate world and follow her passion.
Hibbért was born in Jamaica, "on the kitchen floor, literally, my mom and I. The good thing is she was a nurse so she knew what to do," she said.

Her mother moved to the U.S. when Hibbért was four, aiming to save money so her family could follow her. The experience, Hibbért said, taught her to focus on making her own choices from a young age.
Though she was always interested in pretty things, Hibbért singled out a moment in her early teens, when her mother let her borrow a tube of red lipstick, in instigating her love for beauty.
"[It changed] how I felt about me and the color and how I just connected with the application of color and how that changes people's perception of me," she said. "I also felt more bold—I felt more seen. I also felt more in control of my own look and identity."
Hibbért balanced her passion for beauty and her family's focus on education as she completed her cosmetology degree alongside her high school diploma, though she eventually chose to pursue higher education. But her foray into the corporate world didn't distance her from her passion. Hibbért said one day her boss, having noticed her love for makeup, singled her out to work on a CoverGirl pitch despite her not being on that account.
After 14 years working for other people, Hibbért said she was ready to take a risk on herself. She took a sabbatical from work and visited her childhood home in Oregon, where she convinced her mom to let her do her makeup for a new Facebook profile photo. That experience led her to reevaluate where she was centering her passions and how she could best utilize her talent.
Hibbért said she made personal cutbacks as she re-focused her vision, with the goal of replacing her six-figure salary within a year. Her years in the corporate world helped her quickly build SHYFT Beauty Consulting, as Hibbért said her business acumen combined with her genuine love for beauty and helped her to approach the industry with a different mindset.
"I always wanted to be business first, not beauty first," she said. "And that was my point of differentiation. I am a businesswoman who works in beauty."
Hear more of the Behind Her Empire podcast. Subscribe on Stitcher, Apple Podcasts, Spotify, iHeart Radioor wherever you get your podcasts.
dot.LA editorial intern Kristin Snyder contributed to this post.