Health and Beauty
Come browse the latest news about health and beauty startups in Southern California from dot.LA.
There's such a stigma around menopause that even doctors misdiagnosed Catherine Balsam-Schwaber's pre-menopausal symptoms.
The CEO of Kindra — a Los Angeles-based menopause wellness brand that just closed a $4.5 million seed funding round — said when she was nearing 50 she could feel changes in her body. She didn't recognize that it was menopause because she didn't know enough about the hormonal changes women go through and neither did doctors.
Menopause has a total of 34 symptoms, which often go untreated because of the stigma surrounding conversations. According to the 2020 Menopause Report, only 36% of women felt moderately or very prepared for menopause.
"If you don't have the language to explain this information, you can't get the help that you need," Balsam-Schwaber said.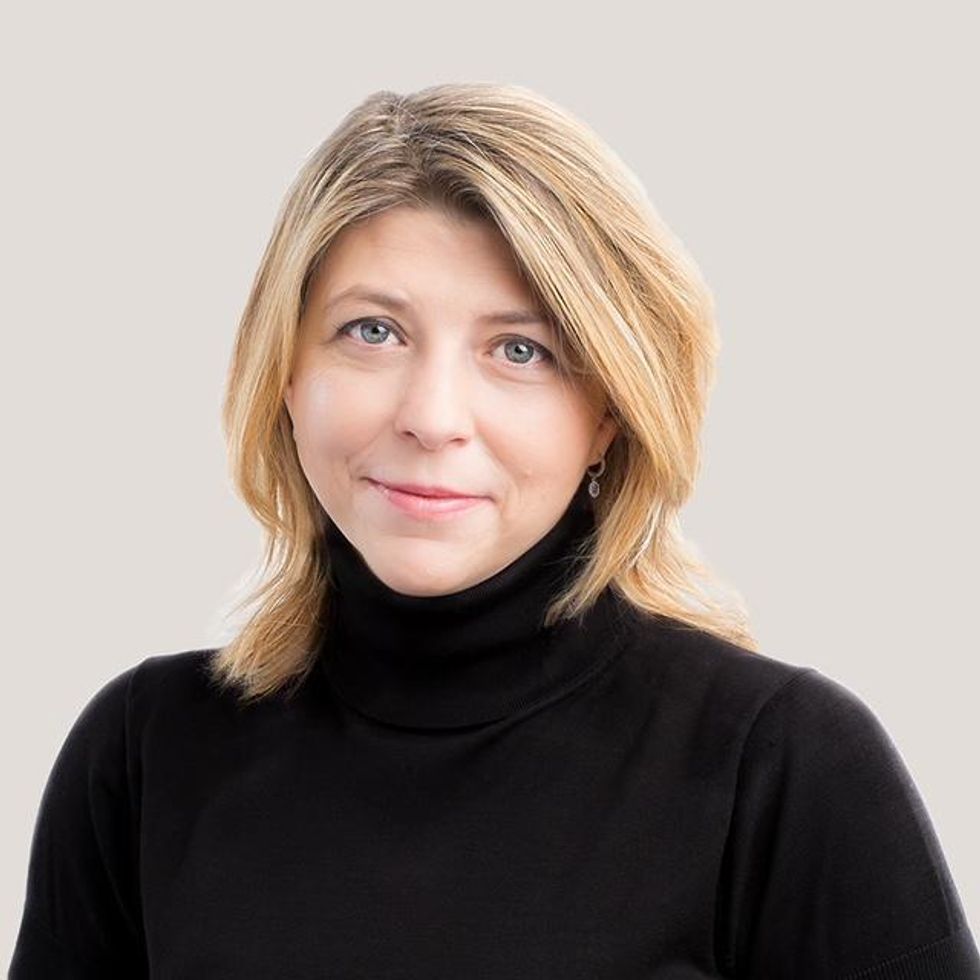 Kindra CEO Catherine Balsam-Schwaber
The round was led by the Female Founders Fund. Primetime Partners, Anne and Susan Wojcickii, Katie Couric Media, The Community Fund and H Ventures are also investors in this round.
Founded in 2019, through a partnership between P&G Ventures and M13, the rare menopause-focused startup fills a hole in the market for products and services addressing menopausal symptoms including: vaginal dryness, hot flashes, sleep disruption and fatigue (including brain fog and mood imbalance).
"By 2030, we will have more women between the ages of 40 and 64 than women under 18," said Abby Levy, managing partner and co-founder of Primetime Partners. Yet women's health is still largely excluded in research.
Although there have been positive trends (women's participation in clinical trials increased to 72% in 2019), there's still a long way to go. Women were only added to clinical trials in 1993, and in 2018 only 56% of trials included women.

"A sector that has long been ignored by venture capital, the women's health space is one of the most promising areas of investment with women controlling 80% of all healthcare buying and usage decisions in a $3.5T healthcare industry," Female Founders Fund Founding Partner Anu Duggal said.
Current products in the market are sorely lacking, according to Balsam-Schwaber.
"Until our own patented applicator, the only lotion applicators in the market were invasive with potential of increasing discomfort and/or risks." Many women still resort to coconut oil as their go-to treatment.
"We are building a new market. A market for menopause products hasn't really existed before now," Balsam-Schwaber said.
Kindra's daily lotion addresses one of the most common issues menopausal women face: vaginal dryness.
On a recent intergenerational education session for Mother's Day, participant moms explained to their grown-up daughters that they never talked about their menopause because they never had the words to explain it.
"It was a revelation," she said.
Kindra plans to use the funding infusion to further research and build their outreach.
From Your Site Articles
Related Articles Around the Web
This week, hear from Aishwarya Iyer, the founder CEO of Brightland, an artisan oil and vinegar brand started in 2018.
Iyer began her entrepreneurial journey after doing some research on possible causes for her upset stomach—which led her to learn more about cooking oils after cutting dairy and gluten from her diet. She discovered that 70% of olive oils Americans consume are either rotten, rancid or has been adulterated — diluted by other inferior quality oils — and no one was talking about it.
Iyer's career started in New York City, after she secretly transferred to NYU. After graduation, she found herself at L'Oreal, and then began working at a startup.
"That's where I think I really sunk my teeth into what it means to move quickly," she said. After, she pivoted to work in fintech.
For Iyer, it was "a matter of like, why me, why should I do this? I didn't go to Harvard in terms of like business school, I wasn't a famous chef or restauranteur. I'm very much like an average normal person who spotted something."
In the early days of creating her business, she was bogged down by her own criticism, she said, and grappling with imposter syndrome.
After rewriting her personal narrative, Iyer realized she was uniquely well equipped for entrepreneurship. She has a background in marketing, communications, brand building and investing. Her background in investing was especially important, she said, as it allowed her to bootstrap her company for over a year before turning to investors. She also said that her background give her insight into the kind of investors she was looking for — ones that are hands-off.
Iyer also shared her thoughts on what it means to be a female founder. She shared her distaste for the idea that female founders should also have to function as influencers, with their image as the face of their brand. She said she found that wouldn't work for her, and that it's an expectation only placed on women.
In the rest of the episode, Aishwarya shared how she creates harmony for herself, working with California farms directly and the importance of the abundance mindset.
Aishwarya Iyer is the founder and CEO of Brightland.
"I also wanted to shape our destiny a bit. And I wanted to understand our product-market fit understand our customer. And I also wanted to understand like why I would need investors besides the capital — are there arenas that folks could help us out [to] be more strategic about it. And so, yeah, we were bootstrapped for over a year, and it was hard, and you know, but it taught me a lot of lessons. And it was definitely the right move." —Aishwarya Iyer
dot.LA Engagement Intern Colleen Tufts contributed to this post.
Want to hear more of the Behind Her Empire podcast? Subscribe on Stitcher, Apple Podcasts, Spotify, iHeart Radio or wherever you get your podcasts.
On this episode of Behind Her Empire, hear from Rebecca Minkoff, co-founder of her namesake lifestyle brand. Her company sells handbags, clothing, jewelry and footwear, and has expanded to include the podcast she hosts, titled "Superwomen," and a network called The Female Founders Collective that celebrates the work of women founders.
Minkoff moved to New York City when she was 18 to follow her dream of becoming a fashion designer. She talks extensively about working hard trying to find a foothold in the city, building her business from the ground up, hustling to make connections and get her designs into production.

She found overnight success with her redesigned "I Love NY" charity tee commemorating 9/11, which served as a springboard for her career. She took a big gamble on handbags, using the last of her money to mock up a few samples. She connected with a buyer in L.A. who she met by word of mouth, and her brand took off.
Her brother joined to help her manage the business side of her brand, coming on board as the CEO. She shares how they bootstrapped the early days of their business so they wouldn't have to compromise their vision and design for stakeholders.
Minkoff talks a lot about the risks she took to reach success, including her bid to use influencers to model her goods before it was common and prioritizing ecommerce. Adaptability and resourcefulness are skills of which she is fond, especially in 2020.
Minkoff also talks about her take on motherhood, the pros and cons of venture funding, trusting her instincts and how networking made her career.
Rebecca Minkoff is the the co-founder of Rebecca Minkoff, the host of "Superwomen" and creator of The Female Founders Collective. Her debut book titled "Fearless" comes out June 15th.
"I really had to say, Okay, what is the worst that could happen? Losing everything? Okay, well, wait, I'm not losing everything. They can't take my kids, and they can't take my husband. And they can't take from me what I did to build this. And if I had to build something else, even if it was beach chairs, I could build it again." —Rebecca Minkoff
dot.LA Engagement Intern Colleen Tufts contributed to this post.
Want to hear more of the Behind Her Empire podcast? Subscribe on Stitcher, Apple Podcasts, Spotify, iHeart Radioor wherever you get your podcasts.
Related Articles Around the Web