emotive
It's not everyday that a venture capitalist joins the team of a company they've previously invested in, but the SMS marketing platform Emotive is taking that route and not looking back.
The L.A.-based company that allows ecommerce brands to text with their customers announced today that SaaS veteran and former investor Matt Cooley has been hired as the company's president and chief operating officer.

This comes about six months after the company's $50 million Series B round, which put the company at a valuation of $400 million. Cooley was also Emotive's first major investor back in 2019, since which he has acted as a go-to-market advisor to the company.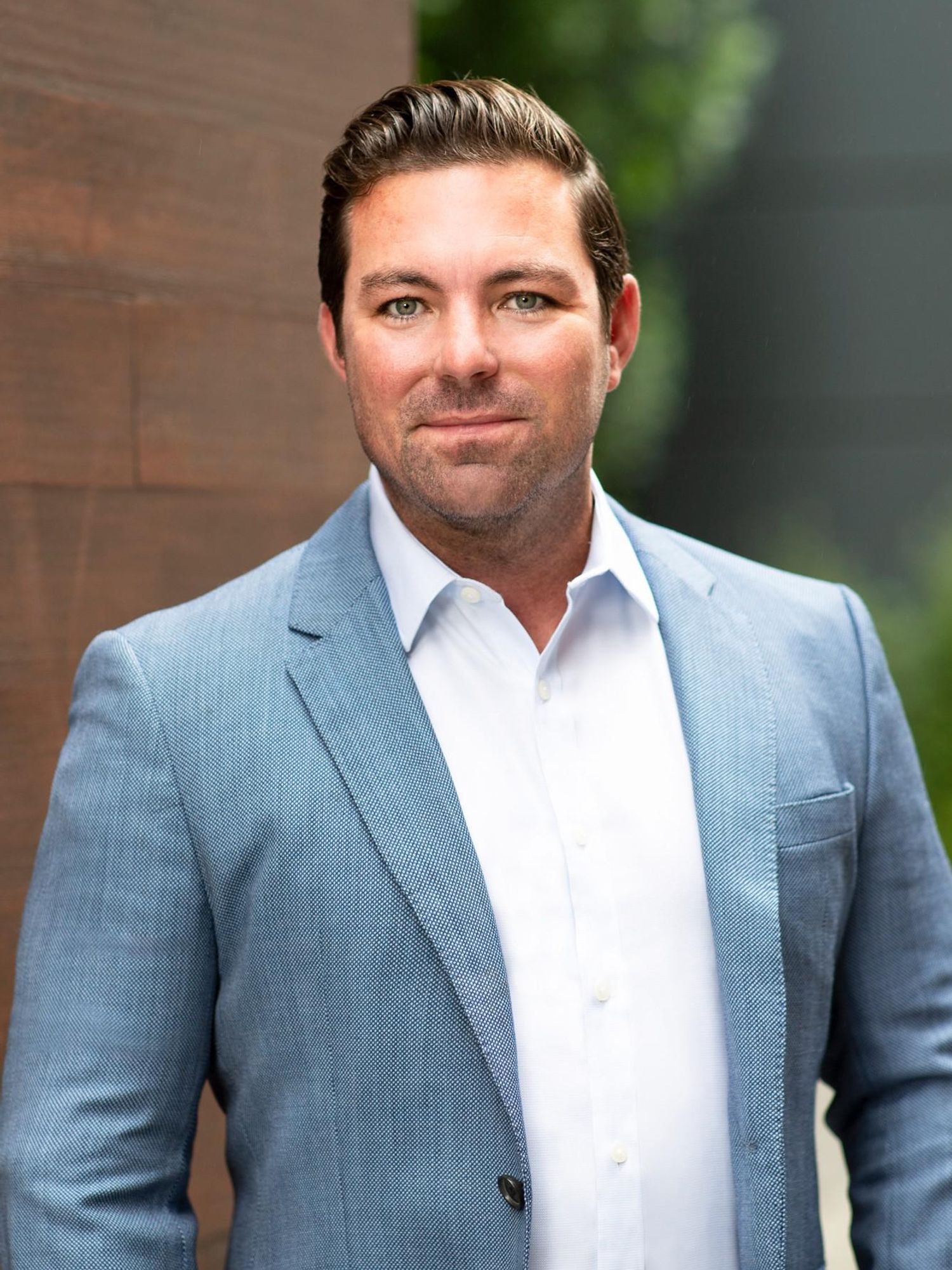 Matt Cooley is Emotive's new president and chief operating officer.
"It's almost like I've been interviewing for this job for two-and-a-half years now, which is fairly unique," said Cooley.
Emotive helps ecommerce brands such as underwear brand Parade and men's hair and skin care company Beardbrand have AI-fueled text conversations with their customers about their purchases. The conversations are designed to feel like a human-to-human interaction, even though they are largely operated by bots.
Since these conversations are two-way, it is distinct from the more familiar one-way text messages many companies send to customers on a regular basis to keep them engaged, notify them of deals and promos, etc. Emotive said their method creates more actual sales. The company boasts that of the customers reached via Emotive, about 8% to 10% make a purchase compared to 1% to 2% on one-way SMS messages.
When Cooley initially invested in Emotive, he said he was surprised this didn't already exist, as mobile phones take up so much space in our daily lives. Now that the pandemic has blown up ecommerce, he sees ecommerce and SMS as an even more perfect match.
Before joining Emotive, Cooley raked in a long record of work in the SaaS space, both as an executive for SaaS companies and as an investor. Software companies Cooley has worked for include New Relic, Mixpanel and, most recently, Skael.

Cooley also has a track record of successfully scaling companies; for example, New Relic scaled to $100 million in revenue while Cooley served on their initial leadership team, which led the company to an IPO in 2014. Emotive has seen 368% in year-over-year growth and currently predicts their annual revenue through subscriptions will go from $1 million to $100 million in the next five years.
"With the right execution, I think this company could be a $10 billion plus valuation in two to three years from now," said Cooley.
As president and COO, Cooley said that everything on the go-to-market side will be handled by him. This includes marketing, sales operations and customer success.
This is also Cooley's first time working with an L.A.-based startup, having primarily worked with San Francisco-based companies. He said that, while he is still unsure whether he will make the move down here, he is excited to be a part of the city's growing startup scene, even if it's from a distance
From Your Site Articles
Related Articles Around the Web
Emotive wants to make online shopping a more personal experience, one that's like texting a friend about an upcoming purchase. It recently raised $50 million to help it do so.
The human-assisted AI marketing platform uses text messaging to engage customers and market ecommerce brands. Emotive announced the close of a Series B round led by CRV along with existing investors Mucker Capital, TenOneTen Ventures, and new investors Stripes and Vulcan Capital.
Emotive uses artificial intelligence guided by human assistance to text customers on ecommerce sites like Shopify, Magento and Woocommerce.
Rather than sending standard automated text blasts, Emotive's bot-aided platform starts conversations with customers to scale product recommendations and prevent them from abandoning items in their carts. The platform also shares new products and has interactive engagement like text quizzes and surveys.
According to Emotive chief executive Brian Zatulove, text messaging is one of consumers' most intimate communication channels and the personal connection Emotive provides turns 8% to 10% of those conversations into sales. In comparison, a standardized, impersonal newsletter blast has at most a 2% conversion rate.
The startup closed a $4.5 million Series A raise led by Mucker Capital just seven months ago, and as of today, it has raised $58 million in total. Emotive will use the capital to make several hires this year and plans to triple its workforce, opening new offices in Boston and Atlanta as it continues to develop its product.
Already, the company has brought on Honest Company executive Oleg Pylner as chief technology officer and Adam Waid, former vice president of global customer success at Salesloft, as chief customer officer.
Emotive isn't Zatulove's first company — he and his co-founder Zach Wise founded SaaS platform Reefer while still students at the University of Southern California. It is a loyalty platform for the cannabis industry, which used tablets in stores to enable customers could to sign up with their phone number to earn points. They noticed that salespeople in stores were using the exchange to build relationships with customers.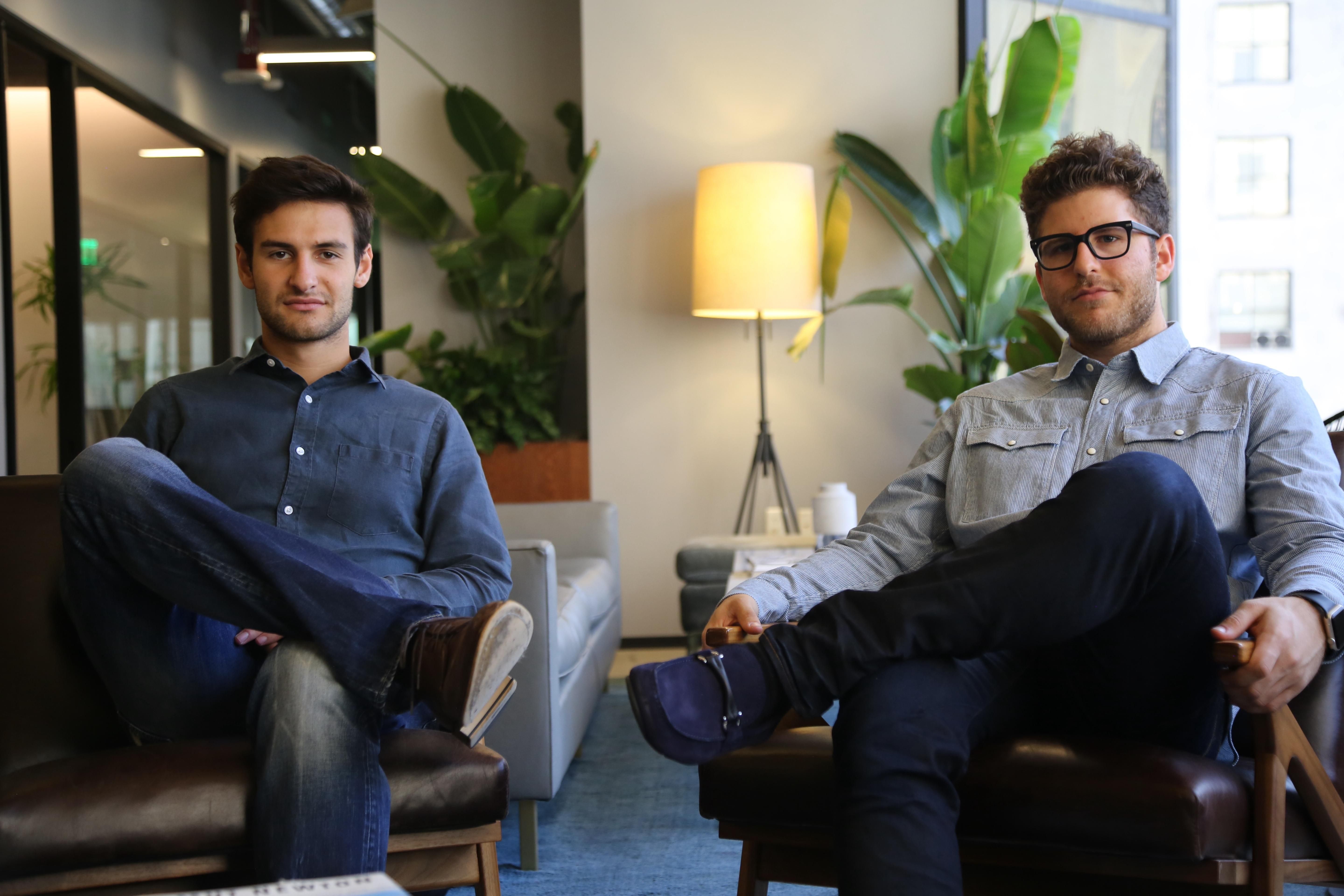 Zach Wise (left) and Brian Zatulove are the co-founders of Emotive.
Though Reefer didn't use direct text marketing, they realized that online brands may not have salespeople to build the same relationships with customers. From Reefer, Zatulove and Wise moved on to create Emotive, which launched in October of 2018. The company saw 466% revenue growth over the last year, and Zatulove does not see it slowing down, adding that he believes the shift toward buying online will be permanent.

"With COVID, ecommerce thrived and accelerated the shift from traditional brick and mortar to online commerce," said Zatulove. "We definitely saw some tailwind... But, you know, separately from the shift online I think at Emotive we know how to grow our business and we have repeatable growth channels that we're going to continue to invest in."
From Your Site Articles
Related Articles Around the Web
Despite — or in many cases because of — the raging pandemic, 2020 was a great year for many tech startups. It turned out to be an ideal time to be in the video game business, developing a streaming ecommerce platform for Gen Z, or helping restaurants with their online ordering.
But which companies in Southern California had the best year? That is highly subjective of course. But in an attempt to highlight who's hot, we asked dozens of the region's top VCs to weigh in.
We wanted to know what companies they wish they would have invested in if they could go back and do it all over again.
Startups were ranked by how many votes each received. In the case of a tie, companies were listed in order of capital raised. The list illustrates how rapidly things move in startup land. One of the hottest startups had not even started when 2020 began. A number doubled or even 16x'd their valuation in the span of a few short months.
To divvy things up, we delineated between companies that have raised Series A funding or later and younger pre-seed or seed startups.
Not surprisingly, many of the hottest companies have been big beneficiaries of the stay-at-home economy.
PopShop Live, a red-hot QVC for Gen Z headquartered out of a WeWork on San Vicente Boulevard, got the most votes. Interestingly, the streaming ecommerce platform barely made it onto the Series A list because it raised its Series A only last month. Top Sand Hill Road firms Andreessen Horowitz and Lightspeed Venture Partners reportedly competed ferociously for who would lead the round but lost out to Benchmark, which was an early investor in eBay and Uber. The round valued PopShop Live at $100 million, way up from the $6 million valuation it raised at only five months prior.
Scopely, now one of the most valuable tech companies in Los Angeles, was also a top vote getter.
The Culver City mobile gaming unicorn raised $340 million in Series E funding in October at a $3.3 billion valuation, which nearly doubled the company's $1.7 billion post-money valuation from March. It is no coincidence that that was the same month stay-at-home orders began as Scopely has benefited from bored consumers staying on their couch and playing ScrabbleGo or Marvel Strike Force.
The company's success is especially welcome news to seed investors Greycroft, The Chernin Group and TenOneTen ventures, who got in at a $40 million post valuation in 2012. Upfront Ventures, BAM Ventures and M13 joined the 2018 Series C at a $710 post-money valuation.
Softbank-backed Ordermark, which flew more under the radar, also topped the list. The company's online ordering platform became a necessity for restaurants forced to close their dining rooms during the pandemic and raised $120 million in Series C funding in October.
On the seed side, two very different startups stood out. There was Pipe, which enables companies with recurring revenues to tap into their deferred cash flows with an instant cash advance, and Clash App, Inc., a TikTok alternative launched by a former employee of the social network in August.
We will have the list of Southern California's top seed startups out tomorrow.
Lead art by Candice Navi.