emotive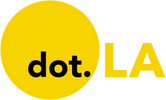 Get in the KNOW
on LA Startups & Tech
X
emotive
Illustration by Ian Hurley
In Los Angeles—like the startup environment at large—venture funding and valuations skyrocketed in 2021, even as the coronavirus pandemic continued to surge and supply chain issues rattled the economy. The result was a startup ecosystem that continued to build on its momentum, with no shortage of companies raising private capital at billion-dollar-plus unicorn valuations.

In order to gauge the local startup scene and who's leading the proverbial pack, we asked more than 30 leading L.A.-based investors for their take on the hottest firms in the region. They responded with more than two dozen venture-backed companies; three startups, in particular, rose above the rest as repeat nominees, while we've organized the rest by their amount of capital raised as of January, according to data from PitchBook. (We also asked VCs not to pick any of their own portfolio companies, and vetted the list to ensure they stuck to that rule.)
Without further ado, here are the 26 L.A. startups that VCs have their eyes on in 2022.
Photo by Claudio Schwarz | @purzlbaum on Unsplash
It's not everyday that a venture capitalist joins the team of a company they've previously invested in, but the SMS marketing platform Emotive is taking that route and not looking back.
The L.A.-based company that allows ecommerce brands to text with their customers announced today that SaaS veteran and former investor Matt Cooley has been hired as the company's president and chief operating officer.

This comes about six months after the company's $50 million Series B round, which put the company at a valuation of $400 million. Cooley was also Emotive's first major investor back in 2019, since which he has acted as a go-to-market advisor to the company.
Matt Cooley is Emotive's new president and chief operating officer.
"It's almost like I've been interviewing for this job for two-and-a-half years now, which is fairly unique," said Cooley.
Emotive helps ecommerce brands such as underwear brand Parade and men's hair and skin care company Beardbrand have AI-fueled text conversations with their customers about their purchases. The conversations are designed to feel like a human-to-human interaction, even though they are largely operated by bots.
Since these conversations are two-way, it is distinct from the more familiar one-way text messages many companies send to customers on a regular basis to keep them engaged, notify them of deals and promos, etc. Emotive said their method creates more actual sales. The company boasts that of the customers reached via Emotive, about 8% to 10% make a purchase compared to 1% to 2% on one-way SMS messages.
When Cooley initially invested in Emotive, he said he was surprised this didn't already exist, as mobile phones take up so much space in our daily lives. Now that the pandemic has blown up ecommerce, he sees ecommerce and SMS as an even more perfect match.
Before joining Emotive, Cooley raked in a long record of work in the SaaS space, both as an executive for SaaS companies and as an investor. Software companies Cooley has worked for include New Relic, Mixpanel and, most recently, Skael.

Cooley also has a track record of successfully scaling companies; for example, New Relic scaled to $100 million in revenue while Cooley served on their initial leadership team, which led the company to an IPO in 2014. Emotive has seen 368% in year-over-year growth and currently predicts their annual revenue through subscriptions will go from $1 million to $100 million in the next five years.
"With the right execution, I think this company could be a $10 billion plus valuation in two to three years from now," said Cooley.
As president and COO, Cooley said that everything on the go-to-market side will be handled by him. This includes marketing, sales operations and customer success.
This is also Cooley's first time working with an L.A.-based startup, having primarily worked with San Francisco-based companies. He said that, while he is still unsure whether he will make the move down here, he is excited to be a part of the city's growing startup scene, even if it's from a distance
From Your Site Articles
Related Articles Around the Web
Emotive wants to make online shopping a more personal experience, one that's like texting a friend about an upcoming purchase. It recently raised $50 million to help it do so.
The human-assisted AI marketing platform uses text messaging to engage customers and market ecommerce brands. Emotive announced the close of a Series B round led by CRV along with existing investors Mucker Capital, TenOneTen Ventures, and new investors Stripes and Vulcan Capital.
Emotive uses artificial intelligence guided by human assistance to text customers on ecommerce sites like Shopify, Magento and Woocommerce.
Rather than sending standard automated text blasts, Emotive's bot-aided platform starts conversations with customers to scale product recommendations and prevent them from abandoning items in their carts. The platform also shares new products and has interactive engagement like text quizzes and surveys.
According to Emotive chief executive Brian Zatulove, text messaging is one of consumers' most intimate communication channels and the personal connection Emotive provides turns 8% to 10% of those conversations into sales. In comparison, a standardized, impersonal newsletter blast has at most a 2% conversion rate.
The startup closed a $4.5 million Series A raise led by Mucker Capital just seven months ago, and as of today, it has raised $58 million in total. Emotive will use the capital to make several hires this year and plans to triple its workforce, opening new offices in Boston and Atlanta as it continues to develop its product.
Already, the company has brought on Honest Company executive Oleg Pylner as chief technology officer and Adam Waid, former vice president of global customer success at Salesloft, as chief customer officer.
Emotive isn't Zatulove's first company — he and his co-founder Zach Wise founded SaaS platform Reefer while still students at the University of Southern California. It is a loyalty platform for the cannabis industry, which used tablets in stores to enable customers could to sign up with their phone number to earn points. They noticed that salespeople in stores were using the exchange to build relationships with customers.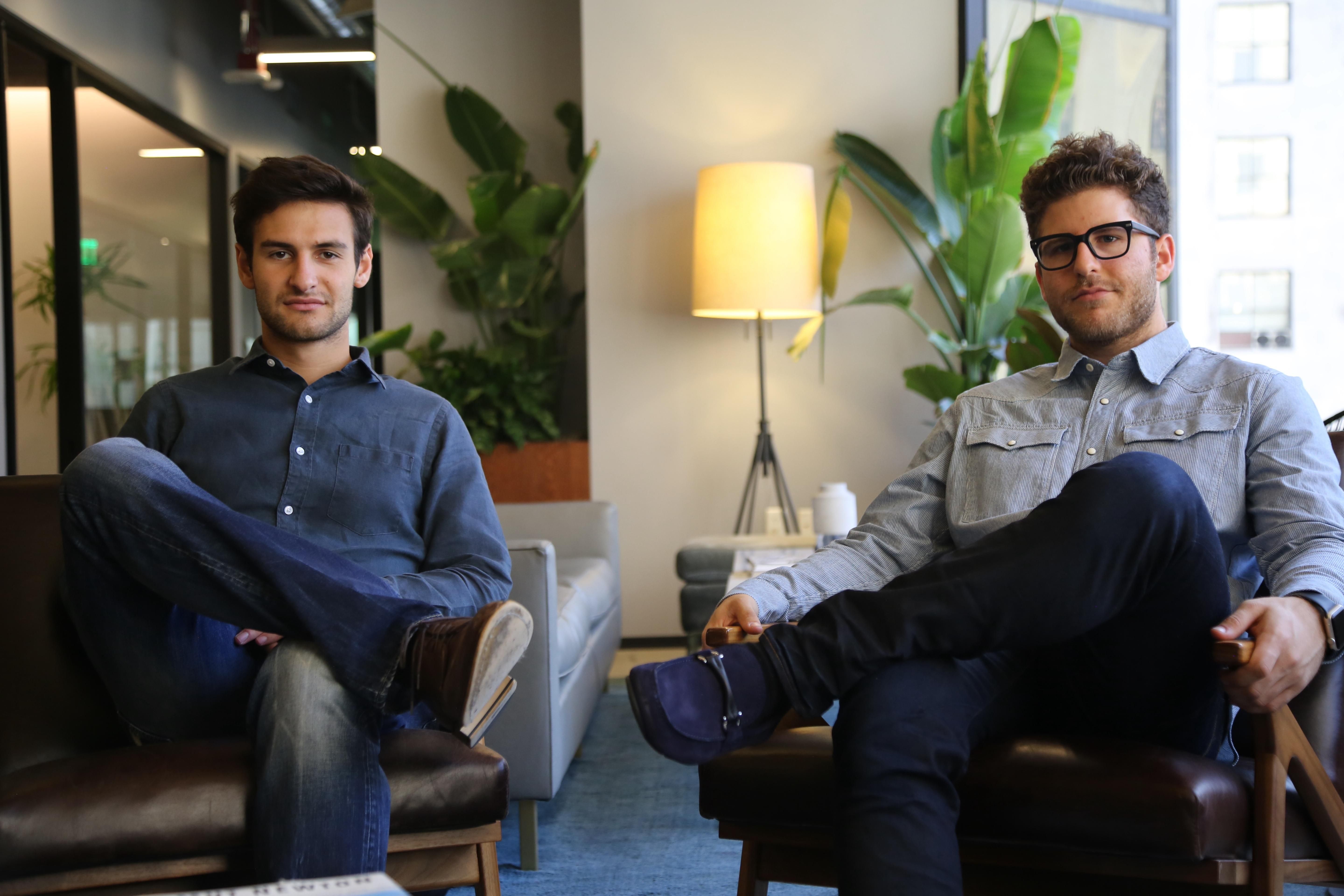 Zach Wise (left) and Brian Zatulove are the co-founders of Emotive.
Though Reefer didn't use direct text marketing, they realized that online brands may not have salespeople to build the same relationships with customers. From Reefer, Zatulove and Wise moved on to create Emotive, which launched in October of 2018. The company saw 466% revenue growth over the last year, and Zatulove does not see it slowing down, adding that he believes the shift toward buying online will be permanent.

"With COVID, ecommerce thrived and accelerated the shift from traditional brick and mortar to online commerce," said Zatulove. "We definitely saw some tailwind... But, you know, separately from the shift online I think at Emotive we know how to grow our business and we have repeatable growth channels that we're going to continue to invest in."
From Your Site Articles
Related Articles Around the Web