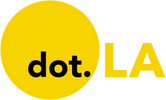 Get in the KNOW  
  on LA Startups & Tech  
X
Illustration by Ian Hurley
What Are LA's Hottest Startups of 2022? See Who VCs Picked in dot.LA's Annual Survey
Harri Weber
Harri is dot.LA's senior finance reporter. She previously worked for Gizmodo, Fast Company, VentureBeat and Flipboard. Find her on Twitter and send tips on L.A. startups and venture capital to harrison@dot.la.
05:00 AM | January 31, 2022
In Los Angeles—like the startup environment at large—venture funding and valuations skyrocketed in 2021, even as the coronavirus pandemic continued to surge and supply chain issues rattled the economy. The result was a startup ecosystem that continued to build on its momentum, with no shortage of companies raising private capital at billion-dollar-plus unicorn valuations.

---
In order to gauge the local startup scene and who's leading the proverbial pack, we asked more than 30 leading L.A.-based investors for their take on the hottest firms in the region. They responded with more than two dozen venture-backed companies; three startups, in particular, rose above the rest as repeat nominees, while we've organized the rest by their amount of capital raised as of January, according to data from PitchBook. (We also asked VCs not to pick any of their own portfolio companies, and vetted the list to ensure they stuck to that rule.)
Without further ado, here are the 26 L.A. startups that VCs have their eyes on in 2022.
Harri Weber
Harri is dot.LA's senior finance reporter. She previously worked for Gizmodo, Fast Company, VentureBeat and Flipboard. Find her on Twitter and send tips on L.A. startups and venture capital to harrison@dot.la.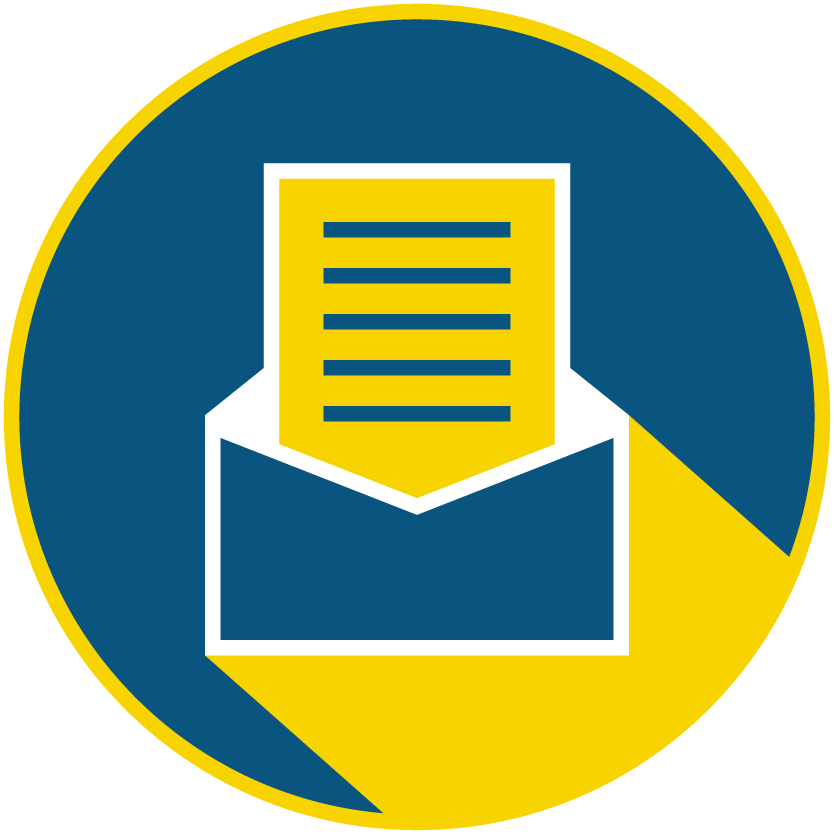 Subscribe to our newsletter to catch every headline.
08:00 AM | December 01, 2022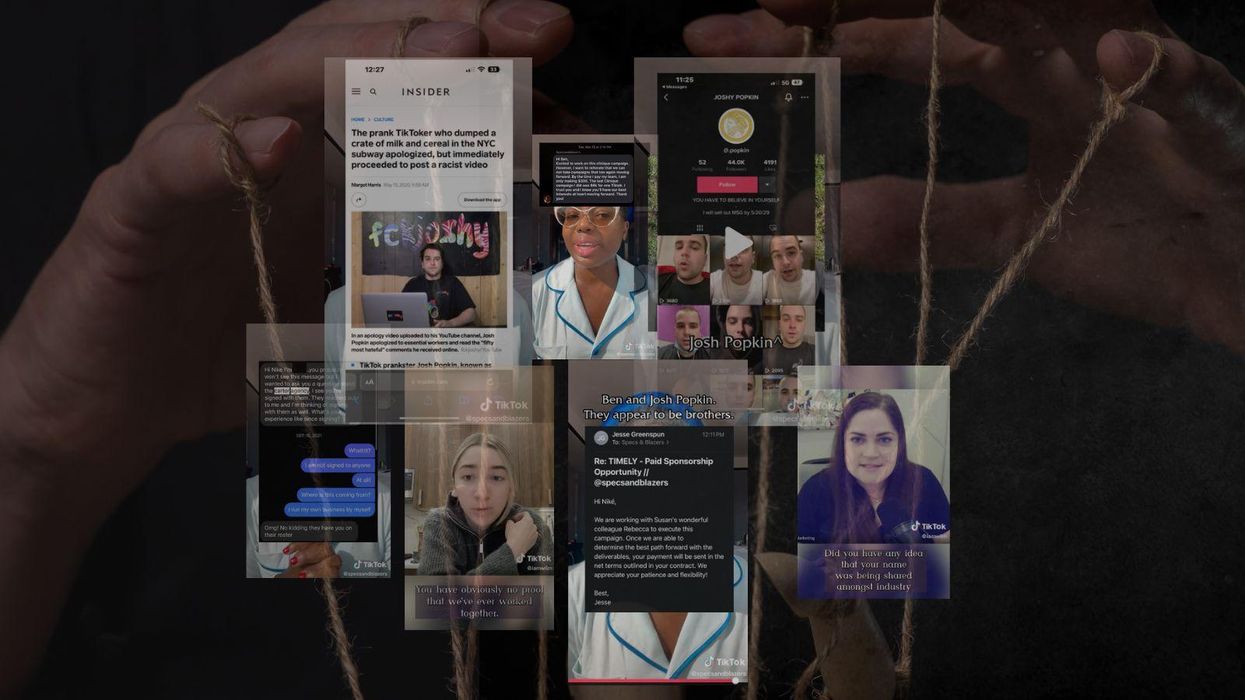 Andria Moore
Influencer Niké Ojekunle was surprised when a young content creator reached out to ask her about her experience working with The Carter Agency. The content creator had apparently seen Ojekunle's name on the agency's roster and wanted to know how helpful they'd been in helping her navigate brand deals.
The problem was, Ojekunle, who has nearly half a million followers on TikTok, had never heard of The Carter Agency, let alone worked with them. So she sent them an email inquiring about why the agency had listed her name as one of their influencers.
She received a response from a person by the name of Ben Popkin who claimed to be the CEO of The Carter Agency that lists Netflix, Amazon, Disney and Prada as just a few of their "strategic partners."
In the email, Popkin explained to Ojekunle that he had previously worked with her through a different PR agency and apologized for the mix-up. Then he pivoted to a new proposition: he could help her get two $5,000 brand partnership deals. Ojekunle agreed to the details of the agreement and completed two campaigns with Popkin as the middleman. A few weeks later, Popkin reached out again. This time it was with an offer from Clinique—a skincare brand Ojekunle had worked with in the past.
"In June, he wrote me and said Clinique offered me two campaigns for $1,900," Ojekunle says. "I've been with Clinique for six years. Clinique knows not to put anything in front of me for less than $6,000."
Not interested in lowering her standard rate for a product campaign, Ojekunle declined the deal and informed Popkin she no longer needed his assistance.
In subsequent months, however, Ojekunle noticed something was wrong: similar to the situation with Clinique, brands that had previously offered her campaigns worth thousands of dollars were offering her campaigns at significantly lower rates.
One of those brands was Naturiu, a skincare company run by Susan Yara, a friend of Ojekunle. When Ojekunle reached out to learn more about why the offer had been significantly lower than their past partnership deals, Yara informed Ojekunle, she too had never spoken to Popkin and was unaware any such offer had been issued.
The malpractice of influencer agencies has, of late, been well reported. In 2020, talent management firm Influences, came under fire over claims the company did not pay its clients. According to the New York Times, the firm owed dozens of creators thousands of dollars from brand deals. One of those influencers claimed the company withheld $23,683.82 from her. Influences' former owner is currently suing the New York Times over defamation.
In July, influencer Liv Reese called out Creative Culture Agency for not paying her after she made a video for one of the company's advertising campaigns. According to its private Instagram page, Creative Culture Agency is "no longer available."
And in 2020, 13 influencers paid talent management firm IQ Advantage a $299 deposit when they first signed with the company. But when IQ Advantage failed to secure them brand deals, the deposit was never returned and eight months later, once all the money had been collected, IQ Advantage conveniently shut down.
But Ojekunle's experience with The Carter Agency shows signs of a different offense. "He's [Popkin] telling the brand that he's representing me, then he's telling me he's representing the brands," Ojekunle says. "It's a very violating feeling and a very vulnerable feeling. You ask yourself, 'how was I so stupid' over and over."
According to OpenCorporates.com, The Carter Agency LLC is registered to a person by the name of Josh Popkin — a former social media star who faced public backlash in 2020 after pouring cereal in a New York City subway as part of a prank. Ojekunle suspects Popkin took on a fake name (Ben Popkin) when reaching out to her in order to distance himself from his controversial reputation. The Carter Agency has not responded to multiple requests for comment.
Like so many influencers who find themselves victims of unethical behavior, Ojekunle took her allegations straight to TikTok. In the first of five videos, the influencer claims that Popkin was not only pretending to be her manager, but had also been operating under a pseudonym.
@specsandblazers

Ben Carter = Ben Popkin = Josh Popkin. Carter Agency = Malibu Marketing Group = Jesse GreenSpun. A Complete Scam! #carteragency #benpopkin #joshpopkin #scammers
Jessy Grossman, co-founder of Women In Influencer Marketing, wasn't surprised when people shared Ojekunle's video in the company's private Facebook group. She says reports of the Carter Agency's misconduct had begun circling among the members as early as February—Ojekunle's video was further evidence.
Soon after, Grossman began connecting with other influencers who were impacted by the company. And in recent weeks, ever since Ojekunle posted her videos, many brand managers have reached out to Grossman with claims that, despite Carter's previous push to hire his influencers, he has since ceased all contact.
Grossman believes The Carter Agency is specifically targeting TikTokers not only because of the platform's success but also because many of them are teens.
"Some are young and think that having management is the path to 'making it,'" Grossman says. "You have to know the right questions to ask and industry standards, otherwise anyone can claim to be legitimate since there's no regulatory body."
Looking back on the low offers she had been accepting from brands, Ojekunle now believes Popkin was attempting to pocket the difference after sending only a portion of what the brands were really offering her.
"It was a predatory and well-calculated thing that he did," Ojekunle says.
In total, The Carter Agency's actions have affected more than 130 influencers, including those signed to Popkin's company and those who he falsely claimed to represent. Ojekunle also claims The Carter Agency has potentially jeopardized nearly $60,000 in brand deals by pretending to represent her. She's currently pursuing a civil lawsuit and has opened up a criminal investigation into the company.
"I have been doing this for 10 years, and I have built a name for myself," Ojekunle says. "I'm not scared of him."
Kristin Snyder
Kristin Snyder is dot.LA's 2022/23 Editorial Fellow. She previously interned with Tiger Oak Media and led the arts section for UCLA's Daily Bruin.
https://twitter.com/ksnyder_db
06:00 AM | January 03, 2023
Photo by SYFY
As a kid, Jeff Blackman loved to see the animated artwork that would air between shows on networks like MTV and Nickelodeon.
Now, as the senior vice president of creative, entertainment cable creative & marketing in NBCUniversal's Television and Streaming Department, Blackman wants to make his own networks just as visually engaging. And he wants fans to be part of the creative team.
So far, they've delivered. Ahead of the second season of "Chucky," a series that follows the character from the "Child's Play" franchise, NBCUniversal's cable channel SYFY tapped the film's fans to make episodic posters for the show. Eight different artists received $2,000 for their work, which resulted in anime-esque reimaginings of the doll and a Christmas-themed animation.
"We had this idea that, if we're going to turn the brand of SYFY over to the fans, we would want them to create the experience on the TV channel—which, traditionally, only the people that make shows get to make the TV channel," Blackman says.
To find enthusiastic artists, NBCUniversal turned to Tongal, a Santa Monica-based content creation platform. The way it works is simple. Artists use the platform to showcase their work and market themselves to people looking to hire creatives. Alternatively, companies provide information about specific projects, such as what fanbase they are looking for and digital size requirements. After reviewing artist submissions, the companies greenlight which artists will get funding to complete the project.
For founder and CEO James DeJulio, Tongal was born out of the frustration of seeing talented people be shut out of the entertainment industry, which is notoriously difficult to break into.
"I really wanted to build a system where creative people could begin to unlock their potential and where they would find the opportunity to work with people like [Blackman], who believed in them and who desperately needed to find a way to get closer to creators and their audience," DeJulio says.
Tongal and NBCUniversal's partnership has since expanded beyond logo art. For "Jurassic World Dominion," fans were encouraged to animate dinosaurs in the modern world. The 35 year anniversary of "Back to the Future" was celebrated with people recreating their favorite scenes.
But the process can also get more in-depth. When SYFY wanted to make a documentary about the comic book writer Todd McFarlane, they offered artists on Tongal a budget ranging from $80,000 to $120,000. They also helped those artists coordinate large filming locations. In one case the artists filmed at San Diego Comic-Con and were granted access to McFarlane's personal archive.

The idea for Blackman is to use Tongal's network to find creators who have extensive knowledge of the comic book world instead of hiring from a more traditional pool of applicants.
"We need somebody who knows that stuff, maybe has some relationships and prior work in there and then can bring something interesting to the visual storytelling," Blackman says.
While some companies, like Marvel, have been vocally hesitant to bring fans into their process, claiming that they are too attached to the original plotlines, others have embraced them. Last year, Lucasfilm hired a "Star Wars" fan who had previously made Luke Skywalker deepfakes to work on de-aging and facial visual effects.
For its part, SYFY wants to work with people who are passionate about their intellectual property. According to Blackman, doing so solves two problems: the company doesn't have to spend time explaining the show to people who are unfamiliar with the universe, and it helps them feature a wide range of skill sets and artistic styles.
"This lets us go really deep with these subsets of fans and audiences and lets them go even deeper on their engagement with the show," Blackman says.
From DeJulio's perspective, that level of fan engagement is going to be the key to television marketing. He believes marketing methods that don't actively engage fans are no longer an effective, long-term marketing model. Instead, bringing in people who want to channel their passion for a show into a creative outlet can become an active part of the marketing process.
"I think, in the future, there's no way for a show or movie to not get really close to the fan base," DeJulio says. "The idea of that something just gets created in an ivory tower and then launched out into the world—I don't know if that's the long-term marketing model for entertainment."
Kristin Snyder
Kristin Snyder is dot.LA's 2022/23 Editorial Fellow. She previously interned with Tiger Oak Media and led the arts section for UCLA's Daily Bruin.
https://twitter.com/ksnyder_db