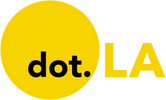 Get in the KNOW  
  on LA Startups & Tech  
X
Raises
"Raises" is dot.LA's weekly feature highlighting venture capital funding news across Southern California's tech and startup ecosystem.
Image by Joshua Letona
A Los Angeles-based salon booking startup raised fresh funding to expand engineering and development and enhance tools offered on its platform. At the same time, a Santa Monica-based health company received the backing of Keith Rabois to optimize men's health and hormones.
***
Venture Capital
Boulevard, a Los Angeles-based salon booking and payment platform, raised a $70 million Series C funding round led by Point72 Private Investment.
Santa Monica-based consumer telemedicine company Maximus raised $15 million in venture financing, led by Keith Rabois at Founders Fund.
Heirloom, a Los Angeles-based platform for Web3 accessibility and SaaS, raised $8 million in seed funding co-led by Ripple Labs and Forte Labs.
Positive Foods Co., a Los Angeles-based food startup that creates packaged and ready-to-eat meals, raised $7 million in new funding from investors including BlueYard Capital, Western Tech, Y Combinator, Gaingels and a group of entrepreneurs.
Miscellaneous
The Port of Los Angeles Gateway Project received a $3 million grant from the U.S. Department of Transportation (USDOT) Federal Highway Administration to implement artificial intelligence to aid in streamlining the staging of cargo units.
Raises is dot.LA's weekly feature highlighting venture capital funding news across Southern California's tech and startup ecosystem. Please send fundraising news to Decerry Donato (decerrydonato@dot.la).
Photo courtesy of Invisible Universe
Invisible Universe, a self-described "Pixar of the internet," has raised $12 million in Series A funding to build out its animated franchises.
Seven Seven Six, the venture capital firm of Reddit co-founder Alexis Ohanian, led the fundraising round. Cosmic Venture Partners, Dapper Labs and Spencer Rascoff's 75 & Sunny participated in the raise, too. (Disclosure: Rascoff is co-founder and executive chairman of dot.LA.)
L.A.-based Invisible Universe partners with high-profile celebrities to create original animated characters that live on social media. Examples include Squeaky & Roy—the apparent long-lost toys of TikTok stars Charli and Dixie D'Amelio—as well as Qai Qai, a living doll that belongs to tennis legend Serena Williams' daughter (Williams is married to Ohanian).
The animation studio posts videos of its characters on social platforms like TikTok, Twitter, Instagram and YouTube. Invisible Universe said it has more than 8.5 million followers across its accounts and an engagement rate above 10%.
By distributing intellectual property (IP) on social media, Invisible Universe aims to popularize its franchises on free platforms before commercializing them. The approach also allows the startup to share new content more frequently, instead of making fans wait months or years between new seasons or film installments, CEO Tricia Biggio told dot.LA.
When Invisible Universe does pitch its IP to streamers or toy companies, the startup can point to established fan bases to make its case, she said. After Qai Qai became a hit online, for example, the studio used the character's IP to sell NFTs and develop a forthcoming children's book authored by Williams, called "The Adventures of Qai Qai." Invisible Universe is in the midst of shopping a series to streamers, but hasn't closed a deal yet, she said.
"Most interestingly, we have tested the creative," Biggio said. "I think for a studio or publisher—anyone that's agreeing to make an investment in your IP—for them to know that you've taken the time to test it and you've really built affinity through that, I think is a really powerful value proposition."
Invisible Universe plans to use the fresh funds to launch more animated IP, expand to new platforms and further monetize its existing franchises. The company is also interested in delving into the world of Web3, a decentralized vision for the internet based on blockchain technology. This fall, Invisible Universe will launch a parody reality series on social media dubbed "The R3al Metaverse," using characters based on popular NFT collections. The startup bought three NFTs and secured licenses for two more that fit well with the story, Biggio previously told dot.LA.
Seven Seven Six Co-founder Katelin Holloway, a former Reddit exec, likened Invisible Universe to Disney's Pixar, where she served as a script supervisor. Holloway, an Invisible Universe board member, noted that popular IP is driving growth, audience retention and franchise expansions for entertainment companies.
"I saw the Pixar magic up close," she said in a statement. "And [Invisible Universe] is building the same kind of unforgettable IP with an innovative approach that reduces both time and capital while embracing audience feedback."
Courtesy of Boulevard
Boulevard, a salon booking and payment platform, has raised $70 million in new funding.
The Los Angeles-based company's Series C round was led by Point72 Private Investments, with Toba Capital, Index Ventures, Bonfire Ventures, BoxGroup and VMG Partners joining the raise. Point72 Private Investments's Eddie Kang will join Boulevard's board of directors.
The new funds will go toward expanding engineering and development teams as the company plans to enhance the tools offered on its platform. Additionally, Boulevard intends to explore new self-care verticals. While the self-care industry reevaluated its techniques during the COVID-19 pandemic, Boulevard co-founder and CEO Matt Danna told dot.LA in an email that the company saw significant growth as more consumers prioritized self-care appointments like skin treatments and haircuts.
"The entire self-care industry has not only bounced back from the pandemic but came back even stronger," Danna said. "The one thing that we've learned is that self-care is not considered 'optional' anymore."
Launched in 2016, Boulevard aimed to digitize the antiquated methods many salons used to book clients. A funding influx two years ago helped it establish a national presence, and it now serves 25,000 professionals across 2,000 salons. Series B funding put the company at a $225 million valuation, and Danna said the new cash nearly triples that number. The company saw a 188 percent year-over-year increase in annual recurring revenue in 2021.
Danna said consumers often seek instant gratification, so online appointment scheduling, messaging and payments can simplify the self-care process.
Los Angeles is experiencing a venture capital slowdown, but booking platforms have thrived over the past few years. Companies like Booksy and Fresha have seen large funding rounds as the self-care industry continues to grow. Covid changed how salons approach business, and platforms like Boulevard are responding to the industry bouncing back. Danna said businesses looking to use new technology to revitalize their processes helped Boulevard grow over the past few years.
"The pause that occurred in 2020 with the shutdown also allowed many self-care businesses to focus on how to interact with their clients more efficiently and how to engage online," Danna said. "It was a much-needed wake-up call for some of the last holdouts to digitize their businesses."