venture capital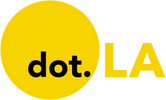 Get in the KNOW  
  on LA Startups & Tech  
X
venture capital
Are you excited for LA Tech Week's most anticipated event: SUPERCHARGE LA: Access to Capital & Cocktails? We can't wait to see you at 1212 Santa Monica on Wednesday, June 7th, from 6-10 p.m.
Get ready for an evening filled with networking, inspiration, and fun with special guests Grammy-winning singer and entrepreneur Miguel, Los Angeles Chargers running back Austin Ekeler, and more!
SUPERCHARGE LA is a unique gathering hosted by dot.LA, Pledge LA and The Annenberg Foundation aimed at bridging the gap and providing access to capital for underrepresented LA Founders.
This event will bring together esteemed leaders, influential personalities, and renowned partners from the tech industry.
Here's a glimpse of what you can expect at SUPERCHARGE LA:
Notable Leaders: Joining us will be representatives from M13, Zillow, Pacaso Homes, Bank of America, Riot Games, BLCK VC, Vamos Ventures, Grid110, and many more. Don't miss this opportunity to connect with top LA Tech influencers and visionaries!
Exclusive Announcements: Prepare to be entertained throughout the evening with surprise announcements from PledgeLA
Open Bar & Food: Sip on your favorite cocktails and indulge in delicious culinary delights, all provided to ensure you have an unforgettable evening.
Unparalleled Networking: Connect with fellow attendees, industry professionals, and potential collaborators. Take advantage of this unique setting to foster meaningful relationships and explore exciting opportunities.
Register before Tuesday, 6/5 at bit.ly/SuperchargeLA to secure your spot at this must-attend event!
We look forward to having you join us at SUPERCHARGE LA: Access to Capital & Cocktails. Together, let's empower underrepresented LA Founders and shape the future of the LA tech ecosystem.
Ian Cinnamon
On this episode of Office Hours, Apex founder and CEO Ian Cinnamon discusses the importance of investing in space exploration and shares his thoughts on the evolving space ecosystem in Los Angeles.
Apex is a space manufacturing company that offers productized configurable satellite buses with a focus on meeting the needs of the rapidly expanding space industry.
Founded in 2022, Cinnamon strategically chose Los Angeles as home base because he is a firm believer that the city is "the aerospace capital of the world."
"It really comes down to the caliber of the talent and the companies that have been established in this area," he said. "Strategically, we're very close to Vandenberg Air Force Base where we have a launch facility. So driving distance to a great strategic launch facility means that years and years ago, a lot of these defense companies opened up shop in the L.A. area to be able to serve those needs."
In the past, companies would use single- use rockets, but the surge of space startups in the area building reusable rockets has helped drive down the cost of launches.
While there has been some pushback on space exploration, Cinnamon believes that the work he and his fellow colleagues have done is significant in pushing the boundaries of what we currently know.
"All of the satellites that our buses enable and other satellite buses enable us to better map and understand climate change," he explained. "If we can't measure it, we can't fix it because we don't know if what we're doing is actually working. But if we had never invested beyond the Moon Program decades ago, and we just had no space as a matter of focus on Earth, we wouldn't have the ability to measure our ozone layer or understand the changing climate."
Prior to his work with Apex, Cinnamon founded Synapse which built AI systems for security and the defense industry.. It was through this experience he learned how to work with the data from different satellites of various space companies.
"In all of my conversations with these different companies that were launching their payloads into space, they would complain constantly about the satellite bus," Cinnamon said. "They would say we're able to manufacture our payloads really quickly, we're able to sell the data. But the biggest bottleneck for us is the bus is delayed, the bus didn't work."
As Cinnamon encountered such frequent complaints, he turned to his friend Maximilian Benassi to find a solution. That solution is Apex.
In addition to the bottlenecks the space industry was facing, Cinnamon said he also built Apex to coincide with humanity's natural ascent into space.
"In order for that camera, or that sensor or that human life support module, we call those payloads, to actually function in space, you attach it to what's called the satellite bus," Cinnamon said. "Think about what you'd imagine a satellite to look like, you'd probably think of this metal structure, the solar panels, maybe some sort of engine, all of that is actually the bus, not the rest of the satellite like the payload…At Apex, we manufacture the bus, which is the core component of that satellite that lets the payload actually survive and thrive in space."
In the past, NASA was the biggest driving force behind space innovation, but in the last few years that has shifted to the private sector because of companies like SpaceX making its mark on the industry. The reason for this change is in part because NASA started to outsource some of their projects.
"More of these private companies have raised their hand and said, 'Hey, NASA needs this done,'" he said. "NASA needs a new rover for the moon. NASA needs this instead of going to the traditional defense industrial base, or your typical primes.They now have more competition. These new companies are raising their hand saying 'we'll go do that' and this is really all pioneered by SpaceX coming online and saying, 'Hey, instead of it being the same traditional players building the rockets, what if a commercial company came about and did that?'"
dot.LA Reporter Decerry Donato contributed to this post.
Want to hear more episodes? Subscribe to Office Hours on Stitcher, Apple Podcasts, Spotify, iHeart Radio or wherever you get your podcasts.
Image by Joshua Letona
A local data management platform company lands fresh funding to help commercial real estate owners reduce carbon footprint, while one Los Angeles-based venture firm closes its second fund to accelerate the growth of emerging companies across health, wellness, beauty and personal care.
***
Venture Capital
Measurabl, a San Diego-based data management platform raised $93 million in its fourth round of funding co-led by Energy Impact Partners and Sway Ventures.
El Segundo-based developer of hyperspectral earth-imaging technology Pixxel raised $36 million in a Series B funding round from new investors such as Google, along with existing investors Radical Ventures, Lightspeed, Blume Ventures, growx, Sparta and Athera.
Galvanick, a Los Angeles-based cybersecurity platform, raised a $10 million seed funding round. Major investors included MaC Venture Capital, Founders Fund, Countdown Capital and Hanover Technology Investment Management among others.
Chamberlain Coffee, a Los Angeles-based coffee company founded by YouTube star Emma Chamberlain, raised $7 million in funding led by existing investors including Blazar Capital and United Talent Agency.
Dropstat, a Los Angeles-based health care platform closed a $5.5M seed funding round led by Panoramic Ventures.
Per an SEC filing, San Diego-based real estate platform Urbanum, Inc. raised $1.7 million in funding.
Funds
Selva Ventures, a Los Angeles-based venture firm closed its second fund of $34 million backed by Unilever Ventures, PagsGroup and Obelysk.
Miscellaneous
Los Angeles-based (EV) fast-charging network operator EVCS has been awarded $1.9 million from the California Energy Commission (CEC) Rural Electric Vehicle (REV) program to support the installation of 30 DC fast chargers and 8 Level 2 chargers in Northern and Central California.
Raises is dot.LA's weekly feature highlighting venture capital funding news across Southern California's tech and startup ecosystem. Please send fundraising news to Decerry Donato (
decerrydonato@dot.la
).