venture capital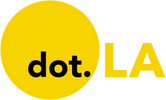 Get in the KNOW
on LA Startups & Tech
X
venture capital
Courtesy of Amanda Groves.
On this episode of the L.A. Venture podcast, Amanda Groves talks about how PLUS Capital advises celebrity investors and why more high-profile individuals are choosing to invest instead of endorse.
As a partner at PLUS, Groves works with over 70 artists and athletes, helping to guide their investment strategies. PLUS advises their talent roster to combine their financial capital with their social capital and focus on five investment areas: the future of work, future of education, health and wellness, the conscious consumer and sustainability.
"The idea is if we can leverage these people who have incredible audiences—and influence over that audience—in the world of venture capital, you'd be able to help make those businesses move forward faster," Groves said.

PLUS works to create celebrity partnerships by identifying each client's passions and finding companies that align with them, Groves said. From there, the venture firm can reach out to prospective partners from its many contacts and can help evaluate businesses that approach its clients. Recently, PLUS paired actress Nina Dobrev with the candy company SmartSweets after she had told them about her love for its snacks.
Celebrity entrepreneurship has shifted quite a bit in recent years, Groves said. While celebrities are paid for endorsements, Groves said investing allows them to gain equity from the growth of companies that benefit from their work.
"Like in movies, for example, where they're earning a residual along the way, they thought, 'You know, if we're going to partner with these brands and create a tremendous amount of enterprise value, we should be able to capture some of the upside that we're generating, too'," she said.
Partnering in this way also allows her clients to work with a wider range of brands, including small brands that often can't afford to spend millions on endorsements. Investing allows high-profile individuals to represent brands they care about, Groves said.
"The last piece of the puzzle was a drive towards authenticity," Groves said. "A lot of these high-profile artists and athletes are not interested, once they've achieved some sort of level of success, in partnering with brands that they don't personally align with."
Hear the full episode by clicking on the playhead above, and listen to LA Venture on Apple Podcasts, Stitcher, Spotify or wherever you get your podcasts.

dot.LA Editorial Intern Kristin Snyder contributed to this post.
Related Articles Around the Web
Image by Joshua Letona
In this week's edition of "Raises": It was another slow week on the deal front, but one maternal health startup with a mission to fight maternal mortality landed a deal with growth equity business Goldman Sachs. Meanwhile, a Los Angeles-based investment firm is launching its 8th digital asset fund of $60 million.
Venture Capital
Mahmee, an integrated care delivery platform for maternal and infant health that connects patients, health professionals, and healthcare organizations to increase access to prenatal and postpartum care, raised a $9.2 million Series A funding round led by Goldman Sachs.
FutureProof Technologies, a climate risk analytics platform, raised $6.5 million in capital led by AXIS Digital Ventures along with Innovation Endeavors and MS&AD Ventures.
Anja Health, a doctor-backed cord blood banking company, raised $4.5 million led by Alexis Ohanian's Seven Seven Six.
Funds
Wave Financial LLC, a digital asset investment management company, is launching a $60 million fund to deploy capital via cryptocurrency.
Raises is dot.LA's weekly feature highlighting venture capital funding news across Southern California's tech and startup ecosystem. Please send fundraising news to Decerry Donato (decerrydonato@dot.la).
Related Articles Around the Web
Photo courtesy of Kathryne Cooper
On this episode of the LA Venture podcast, Kathryne Cooper introduces Jumpstart Nova, a new $55 million fund investing in seed and Series A companies led by Black founders who are focused on health care innovation.

Cooper, an L.A.-native, previously managed an accelerator that made over 150 investments into medical technology companies. She's a graduate of Stanford and went to medical school at USC. Later, she would return to the school to get her MBA while working at health tech startups.
Jumpstart's other partner, Marcus Whutney, works out of Nashville and created the fund in the aftermath of the George Floyd protests and the discussions about racial inequities they prompted. Cooper said the events made Whutney think about health inequities "and specifically his position of power as the only Black VC in Nashville."

The pandemic was another wakeup call about the disparities in the health care system, especially for people of color, said Cooper.
"There are disparities in our health care system, in terms of health care outcomes affecting communities of color," Cooper said. "And data has emerged as the disparities in health care outcomes for those who had COVID-19, adversely affecting Black and brown patients—even independent of comorbidities."
Cooper said research has found that the health care industry, like many others, chronically under-invests in Black and brown leaders.
"Because health care is here to impact and improve patient lives, [...] sometimes it can get a pass for other things—like not being particularly diverse, or having a lack of executives who are women and people of color at certain levels in health care organizations," she said.
But Jumpstart doesn't limit its focus to companies working on health care disparities. It also invests in founders focused on a range of health issues.
"Just because you are a founder of color, or woman, or in this case, let's say Black founders, that doesn't mean that your solution needs to solve a health equity issue. It can also solve issues for all patients," Cooper said.
Jumpstart Nova looks at a wide range of opportunities within health care—everything from tech enabled services, biotech, health IT to diagnostic devices.
If she comes across a promising startup, Cooper said she will often reach out to their strategic limited partners, which are made up of some of the nation's leading health care companies, including Cardinal Health, the American Hospital Association, Atrium Health and Eli Lilly, among others.
"When we're looking at companies to invest in, we also want to see if there's some way that they may also fit into an ecosystem related to our strategic limited partners," she said.
Cooper hopes that Jumpstart Nova's focus on under-invested founders can also help spur other investors and VCs to look at the type of founders they're investing in.
"If they all kind of over-index in one area, [then they might] ask themselves why that is. Is it a network issue? Is it that you are tending to overlook these founders? You know, I don't know what the answer is. But I encourage people to kind of look at the data and see what it says to you," said Cooper.
Hear the full episode by clicking on the playhead above, and listen to LA Venture on Apple Podcasts, Stitcher, Spotify or wherever you get your podcasts.

dot.LA Engagement Fellow Joshua Letona contributed to this post.
From Your Site Articles
Related Articles Around the Web