how to startup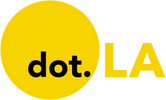 Get in the KNOW
on LA Startups & Tech
X
how to startup
Image by Master1305/ Shutterstock
Welcome to the last installment in the "How To Startup" series and an often overlooked step when creating a business: exiting. In short, an exit strategy is exactly what it sounds like - a way out, sort of. I say sort of because frequently a sale of a company is just a new beginning, but more on that below. Startups usually seek an exit to generate investment returns for their investors and shareholders (usually including their employees), or sometimes to limit losses. It is important for founders to keep the possibility of an exit in the back of their minds at different stages of the business' growth. Some startups are "big swings" where founders and their investors believe the idea and the team have the potential to turn the company into a multi-billion dollar public company. But many startups are smaller ideas where a smaller sale is a good outcome and is something always to be explored. It is important for founders to know which of these best describes their company.

As we've already learned in previous installments, the most successful entrepreneurs are the ones who plan ahead. So now that your company has traction and growth—or you're a proactive entrepreneur who wants to get ahead—it's time to think about an exit for the business.
Types of Exits
There are many different common exit strategies, but ultimately the one you choose will depend on your own business, personal and financial goals. I cover some of the pros and cons of each strategy below.
Liquidation
Failing, but "failing fast" and liquidating can sometimes be the best route to minimize losses for a business. You'll likely find yourself in one of two scenarios when considering a liquidation: you're already at the end of your rope - be it financially or otherwise - or you can see the end coming. If you're fresh out of cash, evaluate how you can responsibly wind down the business for all parties involved - yourself, employees and investors. If you can tell early on that you don't have product-market fit or traction and you still have cash left, plan to exit early and return money to investors. A great example of this is when Jeffrey Katzenberg returned $350M to investors instead of simply running Quibi until it was out of cash.
Sale or Acquisition
If you plan to sell your company (a.k.a. if it is getting acquired), you can receive payment from the acquirer in cash, stock or a combination of both. The acquirer can pay you cash for the company or you can exchange your stock in your company for shares of stock in the newly combined company. This will let you maintain being an active participant and shareholder as the company continues to grow. It's not common in tech for acquisitions to involve both cash and stock. If you believe the company is poised to continue scaling, then definitely consider receiving stock as a part of the transaction. A famous example of this is when Facebook purchased Whatsapp for $4B in cash and $12B in Facebook shares in 2014, helping them grow into developing markets. The Facebook stock that Whatsapp shareholders received ended up being worth many multiples of the $12B which it was valued at during the time of the deal.
The amount a startup can sell for is determined by a few factors. Here are a couple of examples of how valuations are determined:
- If it's a small company worth <$10M, it's probably an acquihire (the process of acquiring a company primarily to recruit its employees). In this case, acquirers usually value the target based on how many engineers or product people are at the company.
- If it's a deal worth <$100M, it's usually priced more on strategic fit than real analysis such as what the target brings to the acquirer. This could be technology, a great team, a new business line they can build on, great potential of the merger, etc. For example, when I was CEO of Zillow we acquired 16 companies, most of which were in the $10M-$100M price range, and we always determined fair value by focusing on the overall level of strategic fit of the target more than evaluating the actual financial results of the target.
- If it's a bigger deal with >$100M, the target's financial results are usually benchmarked against other public comps and require real math to analyze. At deals of this size, advisors such as investment bankers usually participate in the deal and bring the analytical rigor and external perspective needed to evaluate the fairness of the deal for both sides.
Sometimes a sale is the end of the road for a company. But more often than not, it is just the beginning of the next chapter. For example, when Zillow acquired StreetEasy, the leading real estate portal in New York, we invested significant resources to grow the company after the acquisition. We added headcount, rebranded the company, invested in advertising and grew it substantially post-acquisition. Far from the sale being the end of the company, it was really just the beginning. Another example is Google's acquisition of YouTube in 2006 for $1.65B of stock. At the time, YouTube was struggling with a myriad of legal and copyright infringement issues from content owners and was struggling to keep up with user demand. Under Google's ownership, YouTube cleaned up its content copyright issues, invested tens of millions of dollars in technology to improve the service, and today YouTube is probably worth at least $100 billion under Google's ownership and stewardship.
Initial Public Offerings (IPOs)
Traditional: Taking a company public is one of the ultimate goals for many founders, but it's not exactly the finish line. In fact, it's quite the opposite. For example, I named our IPO preparation at Zillow "Project Step" to emphasize to the team that it was just a "step" along the way towards building a great business.
In an Initial Public Offering, a company sells shares for the first time to public shareholders, and the stock is then traded on a stock exchange. This can be beneficial for a few reasons, such as being able to raise capital, get research reports written about the company and create liquidity for your investors so they can sell their stock. On the flip side, IPOs can be expensive (the fees are usually 5-7% of the amount raised) and come with a lot of uncertainty. One of the biggest challenges with this method is that the IPO window can be open or closed, and is dependent on things out of your control.
If you do pick this method, a piece of advice I often tell founders is to act and operate like a public company well before you actually are one. More on this and IPOs at a later date as I'll probably do a separate piece on it.
SPAC Merger: A Special Purpose Acquisition Company (SPAC) is another way for a company to go public. With a SPAC, a publicly traded company is created for the purpose of acquiring or merging with an existing private company. One benefit of going the SPAC route is that, for now, company projections are permitted to be shared with investors during a SPAC merger which allows investors insight into a company's growth prospects. I say "for now" because the SEC is evaluating this and there is speculation that it will no longer be permissible in the future. Another advantage is that you can select your shareholders through the Private Investment in Public Equity (PIPE) process plus receive advice and "sponsorship" from the SPAC itself which can be helpful to the company. The cons of a SPAC process are that it can be difficult to get enough investor focus on the company once you've gone public in this way, and SPACs are currently out of favor with investors.
Direct Listing: In a direct listing, a private company converts into being publicly traded but doesn't actually sell any shares. Companies that choose to go public using this method usually have different goals than those that use an IPO - specifically, they do not need to raise capital through the offering. Direct listings create liquidity for existing shareholders and are usually less expensive than an IPO, but companies miss out on the chance to raise money.
Lessons On Exits
No matter what route you end up taking, when preparing for an exit: Always aim to be on the radar and top of mind for acquirers, understand your cap table and the goals of your shareholders, utilize investment banks and investors as resources and hire great M&A lawyers.
Missed a part or looking to reread? Part 1: Ideation, Part 2: Naming Your Business, Part 3: How To Pitch, Part 4: Surviving A Downturn, Part 5: Minimum Viable Product, Part 6: Product-Market Fit, Part 7: Scaling or read them all.
From Your Site Articles
Related Articles Around the Web
Hiring and Structuring Your Team
So you just raised your Series A or B, and now you're looking to expand your team for the scaling stage. First, you need great leaders at the key functional areas of your company: product, engineering, marketing and sales. Of course you'll also need great leadership at the other more support-oriented functional areas – HR, legal, finance, corporate development – but these can come slightly later. Once you have leadership in place in the core functional areas, the scaling stage requires a great recruiting function which allows the company's headcount to grow. Recruiters are like flag-carriers or drummers in the infantry of an army.
In addition to having great recruiters, it's important at this scaling stage that the relationship between the three core teams – product, engineering, and sales & marketing – is excellent, since this can make or break a company. Issues almost always arise when there is a lack of trust, failure to assume positive intent, lack of respect for other people's functional areas and big egos.
Remember that employees who passionately share your vision and feel valued will work hard to help your business thrive. You'll be able to grow by retaining and attracting top talent, who are loyal, feel fulfilled by their work, and as a result, work harder and smarter.
Building Your Go-To-Market Strategy
So you've come up with a startup idea, named the company, raised money, launched a minimum viable product with product-market fit and hired a team with enough organization and motivation to keep the company going. Great work, but you aren't done yet. Now you need a go-to-market ("GTM") strategy.
Think about a recent product you bought or an app you downloaded. How did you discover the company? Have they been able to retain you as a customer or user? Maybe you saw a TikTok from an influencer about the product or were referred to a business from a friend. These are examples of conscious GTM strategies devised by the company.
A go-to-market strategy is a step-by-step plan created to successfully launch a product to market. GTM helps you define your ideal customers, coordinate your messaging and position your product for launch. Examples of GTM strategies include creating referral programs for early users to bring in new ones, utilizing channel partners to push a product or service through an existing sales network and mobilizing social media influencers to promote a new product.
Product and Strategy Iteration
Once your product is on the market, you must continuously look for ways to improve it. Here are several common places to look for ideas for improvement:
- User activity. By following how people use the product, you can gather useful data such as what features are used most frequently, which are most avoided, and any unexpected uses of a feature.
- User problems. Even if you think your product is perfect, users will find problems for you. Learn what the major challenges holding back growth are and figure out how to solve them.
- TAM expansion. Ask yourself if there is a new product or feature that will expand your total addressable market.
- Cost and efficiency. Determine whether the benefit of developing a feature or product makes sense from a financial and efficiency perspective.
Other Resources
Looking for more info on scaling? I've had some great conversations with successful CEOs about their growth stories and scaling advice on the Office Hours podcast. Listen to my chat with
Microsoft CEO Satya Nadella
to learn more about the importance of a mission-driven team and leadership mindset plus my talk about growth through adversity with
Slack CEO Stewart Butterfield
.
From Your Site Articles
Related Articles Around the Web
For any business to survive, there must be consumers who will buy what it sells. As a startup founder, it's crucial to assess the market's demand for your product or service. Knowing whether your product satisfies market needs is the difference between a successful company and a failed product. That's where product-market fit comes along.

What Is Product-Market Fit?
Product-market fit ("PMF") means that you have what people want. It means being able to demonstrate that your service serves a need, and that people are willing to pay for it. PMF matters more to the future of your business than building the perfect team or creating masterful marketing tactics. It's the lifeblood of any business. And every startup's top priority should be finding PMF as quickly as possible.
When finding PMF, you should ask yourself what exactly your product or service is being hired to do. For example, it's very clear what users want out of Pacaso. Consumers use Pacaso to help them pay less money to buy a second home. Recon Food (one of my other startups) is still finding its PMF – some people use it to post photos of food they've cooked, some use it to decide what to order at a restaurant, and some use it for entertainment to look at great photos of food. We are still asking ourselves what service Recon Food is being hired to do, and what features we should ship next.
When trying to discover if you really have product-market fit, here are some important questions to answer:
Are people genuinely excited about your minimum viable product (MVP)?
Are users finding and using your product organically?
Are you retaining customers/users?
Are your early users referring the service to other people?
Are people willing to pay for it?
Measuring PMF
The measurement stage is vital as it allows you to learn whether you are on the right track or not and make changes accordingly. There are several data points and metrics that you can use to validate whether your product is headed in the right direction:
Paid growth. How many new customers use your product via paid channels like Instagram, TikTok, Google Ads, etc.
Organic growth. How many new customers are acquired without paying. For example, word of mouth or free referrals.
Conversion. How many people who download or try your product actually use it or pay for it.
Retention. Out of an initial user group, how many come back and keep using the product.
Customer acquisition cost (CAC). How much you pay to acquire customers. The most basic way to calculate this is to divide your total marketing costs (including marketing and sales headcount) by the number of customers acquired.
Customer lifetime. The average amount of time you can retain a customer on the platform (usually measured in months).
Customer lifetime value (LTV). The total worth of a customer over the entire period of your business relationship. You can calculate this by finding your gross profit per customer each period and multiplying it by your customer lifetime. Your LTV:CAC ratio should always be >1 because otherwise, you lose money with each new customer.
Timing
Raising outside capital should enable you to build your minimum viable product and find product-market fit. You should ideally validate your market demand during the MVP phase. See below.

Once you've actually achieved product-market fit, you can start focusing on growth. Be proud if you make it to this step as it's a hard one to achieve for many startups. But you're not done here.
While the earliest version of Snapchat was a simple disappearing photo-sharing app only for iPhones, they've since evolved into a messaging platform and one of the world's top media-sharing apps. As the market changes, your product needs to change as well to maintain its PMF. Snapchat is an excellent example that product-market fit is a never-ending journey. Once you have it, you must work hard to maintain it.
From Your Site Articles
Related Articles Around the Web