Ecommerce
Browse the latest news about Southern California's ecommerce startups and ecosystem from dot.LA.
In 2017, Rachelle Snyder and her husband Ross Richmond founded a consumer-facing company that rented camping and ski gear. After a lucrative first four years, the two are now licensing the technology behind Arrive Outdoors' success.
Arrive will operate Arrive Outdoors and a recently launched B2B service called The Arrive Platform. They've also announced the company has raised $4 million in Seed II funding led by Amino Ventures, amounting to a total of $8.75 million total raised.
In essence, the Arrive Platform allows ecommerce brands to do what Arrive Outdoors has been doing since 2017. On the consumer side, it comes in the form of a "rent" button on a product detail page. Behind the scenes, Arrive takes care of the rental process, from shipping to customer service to cleaning the products after they've been returned.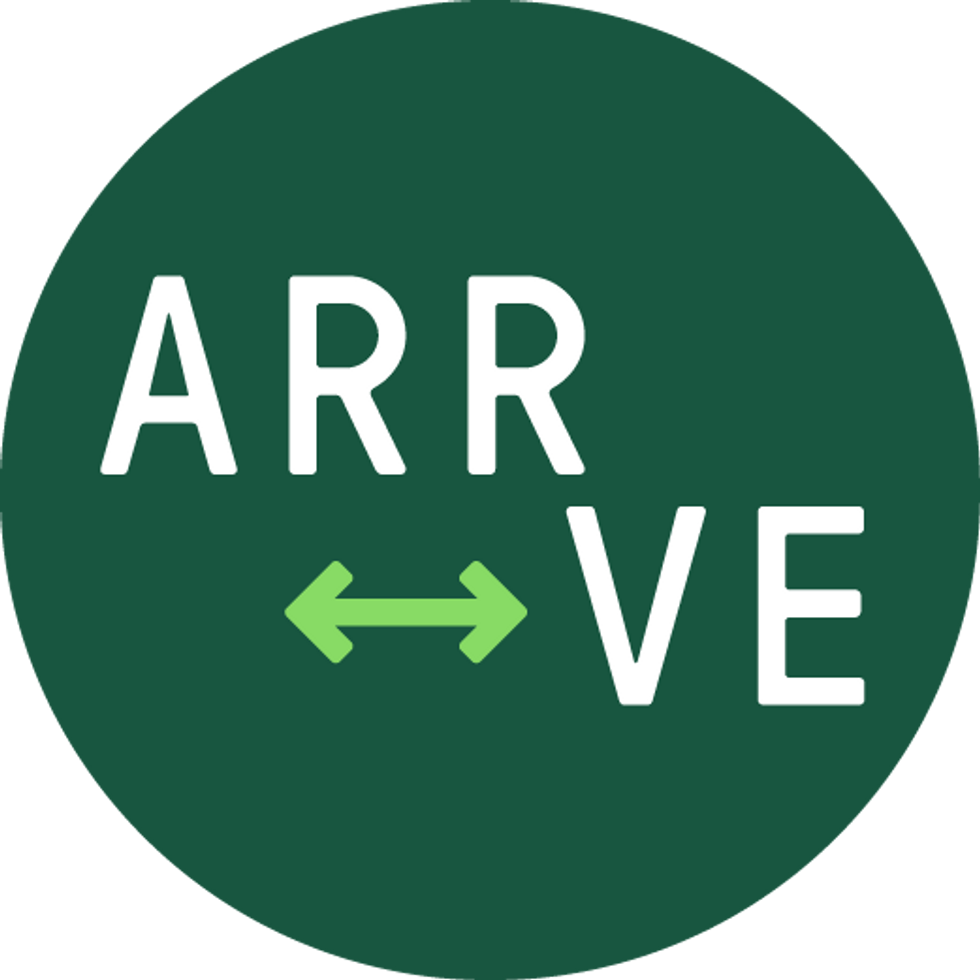 "My goal is to put the rent button on anywhere there's a buy button," Snyder said.
Sharing the technology and operations behind Arrive Outdoors with other brands has been on Snyder and Richmond's minds since shortly after Arrive's launch. After seeing what Arrive was doing, brands began contacting them to ask how they could do the same thing.
"Because we had already built the tools and we'd done a ton of tests and learning over the last four years, we can then apply those learnings to help these other brands move much, much quicker," said Snyder.
Considering current market data, the Arrive Platform may indeed be helping their partners thrive. According to retail analytics firm GlobalData, rentals of consumer goods was a $60 billion industry in 2020. These findings excluded vehicle and home rentals. Additionally, a study by real estate services company JLL found that 70% of millennials and Gen Zers are willing to engage in the sharing economy.

Arrive will continue to manage Arrive Outdoors, and they also announced two new partners. These are the Eddie Bauer Gear Rental Program and Public Lands, a new outdoor store by Dick's Sporting Goods launching later this year.
Although these partners also operate in the outdoor gear industry, Snyder said the Arrive Platform is "product and industry agnostic" and can power any brand that produces shippable rentals.
"Can we ship it to somebody who lives in a fifth story walk-up in New York City, and can I easily take that box up to their apartment? That's a shippable rental," said Snyder.
Since the company's founding, sustainability through the rental model has been a core tenet of Arrive's mission. According to environmental technology company GreenPrint, 64% of Americans are willing to pay more for sustainable products, but 74% do not know how to identify these products.
"What we believe and what we've applied from the beginning is that consumer behavior is never going to change unless you provide an easier, more convenient option that is just as good as ownership," said Snyder.
From Your Site Articles
Related Articles Around the Web
This week on the L.A. Venture podcast, hear from Mike Jones, the founder and CEO of studio and venture firm Science Inc. Jones is considered an expert on scaling and robust business strategy. He runs Science Inc. with Peter Pham, Greg Gilman and Tom Dare.
Starting in the late 90s, Jones began creating and managing his own businesses. He created UserPlane, an instant messaging service that was acquired by AOL early in his career. Following that, he was the turnaround CEO of MySpace— helping the company navigate losing its legacy status — and has invested in a number of notable brands, including GoodReads, Maker Studios Inc., HelloSociety and DogVacay.
Science is often considered an incubator. It was also the first investor in Dollar Shave Club and has also helped scale Mammoth Media, Arrive Outdoors, pray.com, Liquid Death and PlayVS. Jones has also been named one of the most influential people in Los Angeles.
Science has a venture funding studio, a blockchain fund and a late-stage SPAC. The company is best known for its venture arm, which is investing out of its $100 million Fund III.
Jones also works with these companies as an advisor. He says it's important to him that the founders he invests in are willing to learn and be highly adaptable to new strategies.
His background at MySpace, he says, gives him a unique perspective on the future of social media. He says he has respect for Snap founder Evan Spiegel, but adds he thinks social media needs to be more empathetic.
"in a world where when you and I meet up in person, we have millions of micro expressions on how we're communicating with each other," he says, "like pheromones, and all the other components that go into two people standing next to each other and actually having a conversation. We have to rebuild that digitally."
This is why he argues that founders' intent and message are so important.
"The thesis of an authentic brand is 'I make this product because I believe it's the right thing to do. And it has a purpose'," he says, beyond profit.
Mike offers his insights on investing, the 2020 ecommerce boom, the future of NFTs and his passion for cyrptocurrency.
"One thing that's 100% true is I've never seen retention correct itself. If you need to change retention substantially, you need to make substantial changes to the business." — Mike Jones
dot.LA Engagement Intern Colleen Tufts contributed to this post.
Want to hear more of L.A. Venture? Listen on Apple Podcasts, Stitcher, Spotify or wherever you get your podcasts.
From Your Site Articles
Related Articles Around the Web
How do you turn a one-time buyer into a repeat customer? Venice-based ecommerce software startup Repeat may have an answer.
Business partners Kim Stiefel and Sarah Wissel came up with the idea for the company after speaking to the customers of their own subscription t-shirt service, UNDR.
Their idea was to provide a quarterly subscription model for t-shirts. But, she found, the approach didn't work for many of her customers.
"Subscription services work really well," Stiefel said. "But when it comes to subscription products, it completely falls apart. Either I have too much [product], or I don't have it when I need it."
Instead, the pair began experimenting with a new method, nudging their customers to buy more shirts when they could reasonably postulate the old ones were worn down or, say, developed armpit stains.
When those experiments worked, they decided to start Repeat so they could share their approach with other brands.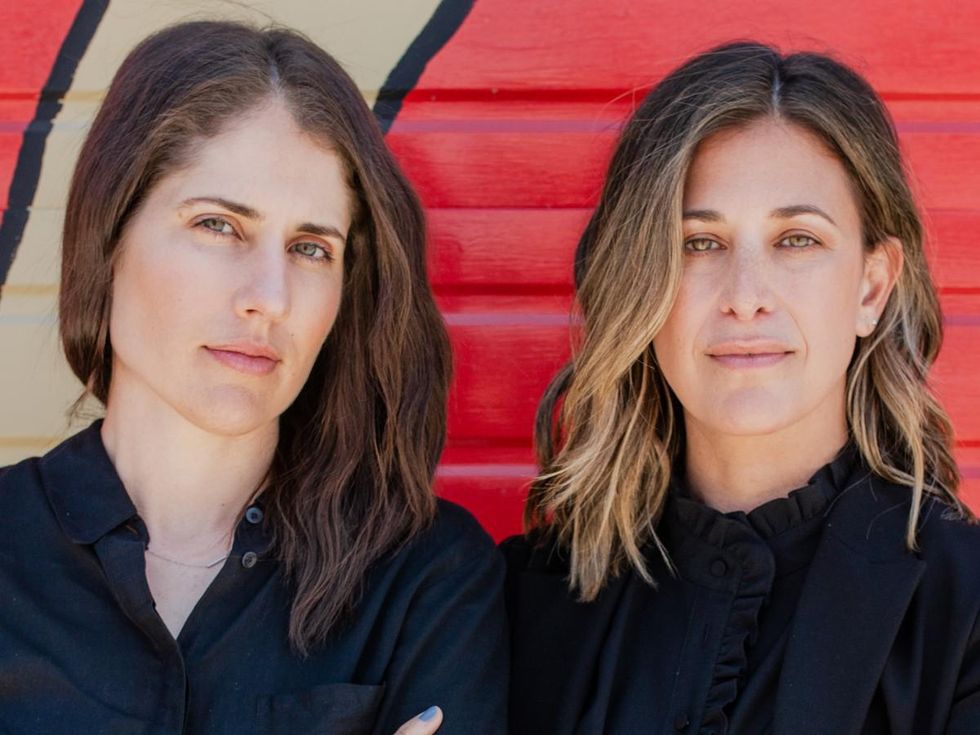 From left: Sarah Wissel and Kim Stiefel are the co-founders of Venice-based Repeat.
The startup helps companies that sell consumer packaged goods, or goods that need to be routinely replenished — such as toothpaste or shampoo — on the internet. By collecting consumer data, Repeat helps brands gauge when a customer may need to order a product again based on the behavior of the average customer.

When that time comes, brands can then have reminders sent to their customers through text or email as a way of nudging them to buy again.
There are 67 brands that use Repeat, including personal care brand By Humankind and coffee brand Jot. Stiefel said their clients have seen a 43% increase in sales on average since employing Repeat's software. Additionally, time between orders has decreased by around 18%, and average order value has increased by roughly 15%.
Those numbers helped lure investors. The startup raised a $6 million Series A round led by Battery Ventures, with investors from Mucker Capital and Harlem Capital. With the new round, Repeat plans to hire more engineers and invest in marketing.
And it is setting itself apart from Amazon's "Buy it again" option that lets customers quickly purchase an item after running out or its "dash buttons," which are physical buttons that can be pressed to order products.
Where Amazon falls short, according to Stiefel, is in giving brands access to valuable data that gives insight on how consumers interact with the product.
"[Brands] need to have that data," said Stiefel. "They need to have that information so that they can continue to build better relationships with their customers."
From Your Site Articles
Related Articles Around the Web