scopely
Despite — or in many cases because of — the raging pandemic, 2020 was a great year for many tech startups. It turned out to be an ideal time to be in the video game business, developing a streaming ecommerce platform for Gen Z, or helping restaurants with their online ordering.
But which companies in Southern California had the best year? That is highly subjective of course. But in an attempt to highlight who's hot, we asked dozens of the region's top VCs to weigh in.
We wanted to know what companies they wish they would have invested in if they could go back and do it all over again.
Startups were ranked by how many votes each received. In the case of a tie, companies were listed in order of capital raised. The list illustrates how rapidly things move in startup land. One of the hottest startups had not even started when 2020 began. A number doubled or even 16x'd their valuation in the span of a few short months.
To divvy things up, we delineated between companies that have raised Series A funding or later and younger pre-seed or seed startups.
Not surprisingly, many of the hottest companies have been big beneficiaries of the stay-at-home economy.
PopShop Live, a red-hot QVC for Gen Z headquartered out of a WeWork on San Vicente Boulevard, got the most votes. Interestingly, the streaming ecommerce platform barely made it onto the Series A list because it raised its Series A only last month. Top Sand Hill Road firms Andreessen Horowitz and Lightspeed Venture Partners reportedly competed ferociously for who would lead the round but lost out to Benchmark, which was an early investor in eBay and Uber. The round valued PopShop Live at $100 million, way up from the $6 million valuation it raised at only five months prior.
Scopely, now one of the most valuable tech companies in Los Angeles, was also a top vote getter.
The Culver City mobile gaming unicorn raised $340 million in Series E funding in October at a $3.3 billion valuation, which nearly doubled the company's $1.7 billion post-money valuation from March. It is no coincidence that that was the same month stay-at-home orders began as Scopely has benefited from bored consumers staying on their couch and playing ScrabbleGo or Marvel Strike Force.
The company's success is especially welcome news to seed investors Greycroft, The Chernin Group and TenOneTen ventures, who got in at a $40 million post valuation in 2012. Upfront Ventures, BAM Ventures and M13 joined the 2018 Series C at a $710 post-money valuation.
Softbank-backed Ordermark, which flew more under the radar, also topped the list. The company's online ordering platform became a necessity for restaurants forced to close their dining rooms during the pandemic and raised $120 million in Series C funding in October.
On the seed side, two very different startups stood out. There was Pipe, which enables companies with recurring revenues to tap into their deferred cash flows with an instant cash advance, and Clash App, Inc., a TikTok alternative launched by a former employee of the social network in August.
We will have the list of Southern California's top seed startups out tomorrow.
Lead art by Candice Navi.
If it seemed like everyone and their mother took up gaming this year, that may be because playing became far more popular as social media transforms the industry.

Nearly all games allow for multiple players to interact inside the game, but this year as the pandemic kept people at home, game worlds further converged with social media. Gamers used livestreaming platforms like Twitch and Discord to connect as they play.
Meanwhile social media companies like Facebook boosted their gaming platforms and Snap supersized its gaming effort with Bitmoji Paint, which it released in December.
Nintendo's "Animal Crossing: New Horizons" was embraced by politicians, with both congresswoman Alexandria Ocasio-Cortez and president-elect Joe Biden creating neighborhoods and encouraging their constituents to come pay them a virtual campaign trail visit.
It all meant a push toward a more social game.
And it was in a year that players spent big on their favorite titles - in November alone, digital games earned $11.5 billion, the highest monthly revenue ever recorded by Nieslen's SuperData.
Global gaming revenue smashed records with sales estimated to reach $174.9 billion by the end of this year, up roughly 20% from last year, NewZoo games analyst Tom Wijman wrote in a recent report. NewZoo predicts that by the end of 2021, roughly 2.8 billion people will be gaming worldwide.
Social media plays a crucial role in how well a game is received, and it hugely influenced which games took off this year. "Among Us" is a two-year-old game, but when streamers started broadcasting matches in early April, it quickly attracted new players.
Similarly, popular game streamers broadcasting Santa Monica-based Activision Blizzard's "Call of Duty: Warzone" game helped the game go viral and jumpstarted adoption of its newest title, "Black Ops Cold War," which was the top-selling console game in November with 5.7 million copies sold.
Adoption of multiplayer games and content is expected to keep rising, prompting startups including Playa Vista-based VENN to capitalize on a market ravenous for group entertainment.
VENN's network of gamer-friendly television is now expanding to smart TVs (it recently struck deals with Roku and Samsung) and existing social networks like YouTube, said Jimmy Wong, producer and co-host of VENN's talk show "The Download."
"Our view of the pandemic is one of someone dousing an already lit flame with lighter fluid," Wong said. "It's a step towards a wider acceptance of video gaming as being one of the most popular things for people to do."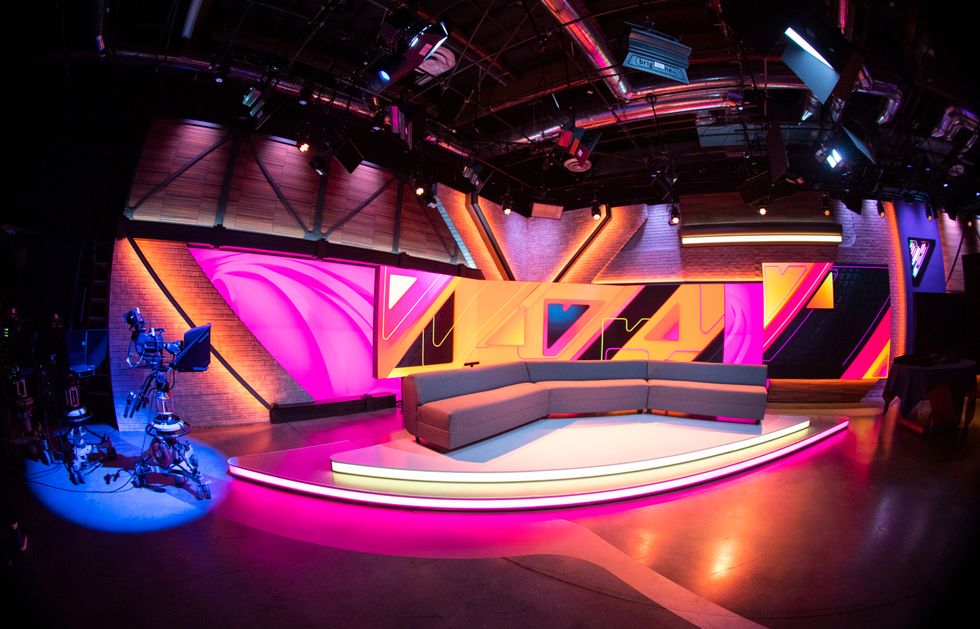 In October roughly 931,000 people engaged with Santa Monica-based Riot Games' "League of Legends" page on Reddit, according to NewZoo's report on the most active gaming communities.

Ocasio-Cortez broke Twitch records streaming "Among Us," in November, when she linked up with several famous streamers for a live broadcast that reached over 400,000 people.
Social media not only expands the reach of a multiplayer game, but also its lifespan -- "League of Legends" is over a decade old, and Activision's "Call of Duty" franchise launched in 2003. "Among Us" came out in 2018, but it made $3.2 million in digital revenue this year and passed half a billion downloads in December.
"There's now so much evergreen video content surrounding these games which has made the lifespan and reach so much greater," said Ryan Horrigan(cq), CEO of West Hollywood-based Artie, a startup that designs multiplayer cloud-based browser games and will launch in 2021. "I do think gaming is becoming the next social network."
Social media and streaming drives players back to games but it's also a lucrative ad opportunity. "The world of gaming is permeating well beyond even the notion of a game," Horrigan noted, and lately includes film and TV adaptations of hit titles.
Scopely, a Culver-City based mobile publisher, both makes and acquires multiplayer games. "Marvel Strike Force," which it bought from Walt Disney Co. in January, is its biggest earner. "We will close the year above $900 million in revenue, nearly double the revenue of 2019," Scopely's head of strategic partnerships Mike DeLaet told dot.LA.
Tim Richards, vice president of publishing at Calabasas-based GreenPark Sports, is designing a virtual space for sports and esports fans to hang out and play that will launch in January. "We designed the idea around this data that 90% of Gen Z classify themselves as gamers," Richards said. He noted that even hardcore sports fans like virtual viewing -- "Even back in (pre-pandemic) days, very few folks went to every sports game."
Analysts agree gaming is now a more essential form of social entertainment than ever before and it will continue to grow in audience next year, as will streaming and virtual events that take place inside live games.
"Multiplayer games would have grown in popularity regardless of COVID-19," said Carter Rogers, principal analyst at SuperData. "This growth is sustainable, and we aren't likely to see any sort of video game 'crash' after most people are vaccinated. People are forming long-term habits as they play online games, many for the first time."
Correction: An earlier version of this piece mis-identified Tim Richards, GreenPark Sports' vice president of publishing.
From Your Site Articles
Related Articles Around the Web
Makers of rockets and video games — and a now-notorious short-form streaming service that ended in spectacular failure — dominated the list of biggest L.A. venture deals in 2020.
The top ten raises amounted to more than $5.3 billion, according to data from Pitchbook. Of the top ten biggest raises, Elon Musk's SpaceX dominated the list. The rocket maker went back to the venture capital well three times this year, most recently in August when it raised $1.9 billion of Series N venture funding from Capital Partners and Legendary Ventures at $44.10 billion valuation.
The company is now reportedly in talks to raise yet another round at an estimated post-money valuation of $92 billion, which would nearly triple its valuation from its January Series L. The company got a boost this month when the Federal Communications Commission awarded it $885.5 million to provide satellite internet service to 642,925 rural homes and businesses over the next decade and more government contracts are likely on the way. Will SpaceX finally go public next year? Some analysts think so.
Those looking for a space play at a lower valuation have turned to Relativity Space, which uses 3-D printers to make rockets. Founded by SpaceX alum Tim Ellis out of Y Combinator in 2015, the Long Beach company raised a $500 million Series D round led by hedge fund Tiger Global Management last month that values the company at $1.8 billion. Ellis said it was the largest Series D in Los Angeles history and it was also one of the largest raises of any kind of 2020.
While SpaceX and Relativity Space continue to soar higher, Quibi crashed and burned after a disastrous April debut. Despite a costly marketing budget that included a Super Bowl spot and high-profile talent deals, the Jeffrey Katzenberg and Meg Whitman-led venture was never able to make a mark in the highly competitive streaming wars.
The company closed a $750 million funding round in March but investors Alibaba Group, Hollywood Studios International, Pegasus Tech Ventures and WndrCo will likely see little of that money ever again. Quibi quietly shut down earlier this month, after Katzenberg said in October that he did not see a successful path forward.
Two beneficiaries of the stay-at-home economy round out the list of the biggest raises in 2020. Zwift, a Long-Beach based online fitness platform raised nearly half a billion dollars in Series C funding in September. And then there's Scopely, which raised $340 million in Series E funding in October at a $3.3 billion valuation, which nearly doubled the company's $1.7 billion post-money valuation from a $200 million deal in March.
The latest raise makes Scopely one of the most valuable tech companies in Los Angeles, which is a victory – on paper for now – for seed investors Greycroft, The Chernin Group and TenOneTen ventures. They all got in on the ground floor at a $40 million post-money valuation in 2012. Upfront Ventures, BAM Ventures and M13 got in on the 2018 Series C at a $710 post-money valuation.
LA's Top Ten Raises of 2020
Lead art by Candice Navi