scopely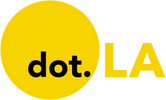 Get in the KNOW
on LA Startups & Tech
X
scopely
Courtesy of Scopely
Sign up for dot.LA's daily newsletter for the latest news on Southern California's tech, startup and venture capital scene.
Mobile games studio Scopely is investing $20 million in a new game developer called Burlingame Studios and plans to co-create a game with the company.

The investment is part of Culver City-based Scopely's plan to expand its "ecosystem" of studios that it has built, bought or backed around the world, the company said Wednesday. The goal is to grow Scopely's portfolio by pairing its expertise in game-making, technology and publishing with specialized teams from internal and external studios.
"We believe our ecosystem is extremely unique and are always energized when new partners see the value of our infrastructure and technology—specifically our platform Playgami—to make their fun, creative gameplay into a big business," Scopely chief revenue officer and board member Tim O'Brien said in a statement.
Founded in 2011, Scopely has created popular mobile game titles such as "Star Trek Fleet Command," "MARVEL Strike Force" and "Scrabble GO." A unicorn valued at $5.4 billion, the company has raised $1 billion in funding to date and employs roughly 1,900 people, according to a Scopely spokesperson. As well as its Culver City headquarters, Scopely has operations in 17 cities around the world including Seoul, Tokyo, London and Boston.
Scopely did not share details about the game it will develop with Burlingame Studios. The new studio features a team of veteran gamemakers, many of whom worked together at CrowdStar—a mobile games developer that launched titles like "Design Home," in which players decorate houses, and "Covet Fashion," a shopping and dress-up game. CrowdStar, based in the Bay Area city of Burlingame, was acquired in 2017 by Glu Mobile, which itself was bought by Electronic Arts last year.
"Our team is excited to start a new adventure together as Burlingame Studios, and with Scopely, build on our collective track record of big wins," McGill said in a statement.
Other Scopely investments include game software and venture capital company Animoca Brands and blockchain firm Polygon, as well as game studios Tag Games and Pixel Toys. In October, Scopely acquired GSN Games from Sony Pictures Entertainment for $1 billion.
From Your Site Articles
Related Articles Around the Web
Photo by Josue Ladoo Pelegrin on Unsplash
The cash-and-stock deal narrowly surpasses the total amount of funding that Scopely has raised to date ($998.5 million). Through the acquisition, Sony Pictures will become a minority shareholder in Scopely, and the startup will take control of mobile titles like "Wheel of Fortune Slots" and "Solitaire TriPeaks."
Culver City-based Scopely was valued at $3.4 billion about a year ago, according to Pitchbook.
"We hope to take what is already a strong business and accelerate it through our publishing and technology infrastructure, unlocking even more value," said Scopely chief revenue officer Tim O'Brien in a statement to press. "Through this acquisition, we will continue to cultivate a loyal player base as part of our mission to inspire play, every day."
Launched in 1999 as the online games site WorldWinner.com, a series of acquisitions eventually led to the creation of GSN Games, a subsidiary of Santa Monica-based Games Show Network — which itself became wholly owned by Sony Pictures after a series of yet more acquisitions.
The billion-dollar-deal follows Sony Pictures' sale of the WorldWinner brand to Game Taco, a San Francisco-based publisher, earlier this year.
From Your Site Articles
Related Articles Around the Web
Jam City finalized its plans to pick up mobile gaming company Ludia – known for its "Jurassic Park" themed games – for $165 million, as the Culver City-based company seeks to become the "go-to studio for Hollywood."

The acquisition was first announced in May as part of Jam City's plans to go public via a $1.2 billion SPAC. But the IPO fell through. Since then, Jam City has raised a $350 million round from existing investors including Netmarble, Kabam and Fortress Investment Group and it's on the hunt for more companies to pick up.
"Gaming is evolving from being what a lot of studios considered an ancillary revenue stream and from the very beginning in the creation of the franchise, [studios] are thinking about how gaming fits into the strategy of that IP," Jam City Chief Operating Officer Josh Yguado said.
In the Canadian gaming company, Jam City sees a game developer with deep ties to Hollywood. The company has long had a partnership with NBCUniversal and their properties. Ludia's developed three games based on their "Jurassic Park" franchise, including "Jurassic World Alive," along with games based on the "How to Train Your Dragon" and "Teenage Mutant Ninja Turtles" franchises. Ludia is also working on two untitled games based on DC Comics and Disney properties.
Jam City's two biggest games right now are based on well-known franchises: "Harry Potter: Hogwarts Mystery" and "Disney Emoji Blitz."
The company's goal, Yguado said, is to become "the go-to studio for Hollywood" and noted that over half of Jam City's portfolio is games based on existing franchises.
Mobile Gaming Is 'Absolutely Dominant'
In the first half of 2021 gaming deals reached a record $60 billion high, according to research from Drake Star Partners.
Gaming analysts at Newzoo estimated last year that there's roughly 2.6 billion mobile gamers worldwide, but only 38% pay for their games. Getting players to spend on in-game content is key for Jam City's revenue, since most of its games are free to play. The average person buying Jam City's in-game content spends $45-$100 per month, the company said.
Jam City wouldn't disclose its revenue but Yguado said earnings have grown by "double digits" in the last five years and added lifetime in-game spending exceeds $3 billion.
"We really think of mobile gaming, and gaming broadly as the fastest growing entertainment sector; there's faster revenue growth than film and TV and music and within gaming, mobile is absolutely dominant," Yguado said.
Expanding in the Americas
The deal adds 400 employees to Jam City's 800-strong team and adds a second Canadian office to its growing international footprint.

Yguado said it is looking abroad for more companies that it can operate for less. Jam City is targeting Canada or Latin America, where governments contribute to production costs or offer tax breaks.
"Broadly, there's a trend of companies employing talent in lower-cost regions," Yguado said, noting that Jam City has also expanded into studios in Argentina and Columbia. "It makes a real difference in terms of diminishing cost per head."
Jam City's main local competitor is Scopely. Also based in Culver City, Scopely is buying up mobile gaming firms outside the U.S. at a rapid rate too, most recently targeting game makers in Spain and Ireland.
Scopeley's biggest game is "Marvel Strike Force," a game developed with Disney that brought in $8 million from in-game purchases last month, Sensor Tower reported. Comparatively, Jam City's "Harry Potter" game generated $2 million in the same time frame. Sensor Tower does note overall Jam City recently counted more downloads than Scopely – roughly 2 million last month, compared to Scopely's 800,000.