Decerry Donato
Decerry Donato
Decerry Donato is an editorial intern at dot.LA. She received her bachelor's degree in literary journalism from the University of California, Irvine. She continues to write stories to inform the community about issues or events that take place in the L.A. area. On the weekends, Decerry can be found hiking in the Angeles National forest or sifting through racks at your local thrift store.
Turns out even well-paid lawyers want deferred payment services.
Dylan Ruga, an intellectual property attorney founded Steno Agency, along with two former executives at restaurant reservation platform Reserve, in 2018. Steno Agency gives lawyers the option to pay for the service once the case is settled.
One headache for attorneys is the cost they have to front when hiring court reporters. Attorneys representing the plaintiff don't usually recoup the cost until their cases have been resolved.
"That's where the idea for Steno was born because [Dylan] went looking for a court reporting agency that would defer payment until the case resolves," CEO and co-founder Greg Hong said. He couldn't find one.
The Westwood-based startup prides itself on its deferred payment system, DelayPay, that allows attorneys to hire court reporters and videographers without the worry of upfront costs.
Last week, the company received $20 million in debt financing from Rivonia Road Capital, a global alternative asset manager.
In other ways, Steno Agency isn't very different from most court reporting agencies that offer court reporting, videography, interpreters, remote depositions, litigation support services. But, unlike other court reporting agencies, it has a different payment plan.
Hong boasts that while there are court reporting agencies, litigation finance companies, tech companies within the legal space, "very few companies, if any, are offering all three under one umbrella."
Brad Smiedt, co-founder and managing partner of Rivonia, said strong management plays a role in their decision to finance a startup.
"We wanted to know that there is a reliable, experienced team that is going to be successful," Smiedt said and that's why they were able to finance Steno with $20 million in debt financing. "But because we are getting involved early in the company's lifecycle, we are taking some risk that the company is going to either be successful or not successful."
The agency also offers Steno Connect, a videoconferencing platform built for remote depositions and remote bench trials. Some of the funds will be used to hire more engineers to build and add to their products like Steno Connect.
"It really empowers an attorney to emulate what they would have done if they were there for an in person deposition in terms of the manner in which they would share documents and it just makes the user behavior more natural," Hong said.
In a traditional court setting, exhibit handling can be in the form of an 8x11 poster board that will be shown during a deposition. Attorney's using Steno Connect will be able to share documents seamlessly. Unlike Google Meet, when someone shares their screen, it takes over the whole monitor and prevents you from working.
"So when you would share that document, you'd see the documents side by side with the images and it would allow the participants to more fluidly interact with the exhibits themselves," Hong said.
The company operates in California, Texas, Illinois, and New York and plans on expanding across the country.
From Your Site Articles
Related Articles Around the Web
Americans are expected to spend a record amount on online shopping this Monday. But inventory shortages caused by global supply chain disruptions could damper the holiday cheer.
Adobe Analytics, which monitors holiday shopping, expects Americans to spend more on the digital holiday than even Black Friday. But they are likely to see many items out of stock. On the top of the list of items expected to be sold out: apparel, electronics, sporting goods and products for young children.
Adobe estimates Americans will spend $11.3 billion over an average of 12 hours accumulated shopping per customer this season.
Hot ticket items to look out for this holiday season are Apple Airpods and Airpods Max, drones, Samsung and LG TVs, air fryers, weighted blankets, instapots, record players, smart mugs and water bottles.
An estimated 62.8 million people plan to shop on Cyber Monday this year, according to a survey conducted by the National Retail Federation.
Malls and other stores started filling early as retailers bumped up their sales ahead of Black Friday. The early shopping has cut into store inventories.
The usual plethora of cheap tech gadgets like laptops, TVs and game consoles has also been harmed by the chip shortages that have reduced supplies.
"Inventory shortages will be very much of a concern, and the bottlenecks and the delays and the high cost will impact the price of products that are in high demand," said Nick Vyas, director of USC's Kendrick Global Supply Chain Management Institute.
He said readily available products will have steep discounts, while items with less inventory are likely to be marked closer to their retail value.
The disruption in the global supply chain will force many Americans who had counted on buying those cheap tech gifts to get creative with their gift-giving. The NRF expects gift card purchases to hit $28.1 billion as shoppers look for more flexible options for presents.
From Your Site Articles
Related Articles Around the Web
The holiday travel season is upon us.

With 59% of Americans now fully vaccinated, experts are predicting Thanksgiving will bring the largest travel surge expected since the start of the pandemic. More than 53 million Americans are expected to travel this Thanksgiving weekend. In Los Angeles, two million are expected to come through LAX.
For those trying to make last-minute travel plans (and assuming you're vaccinated), here are a few apps and services—many of them based in L.A.—that can help.
For the spontaneous traveler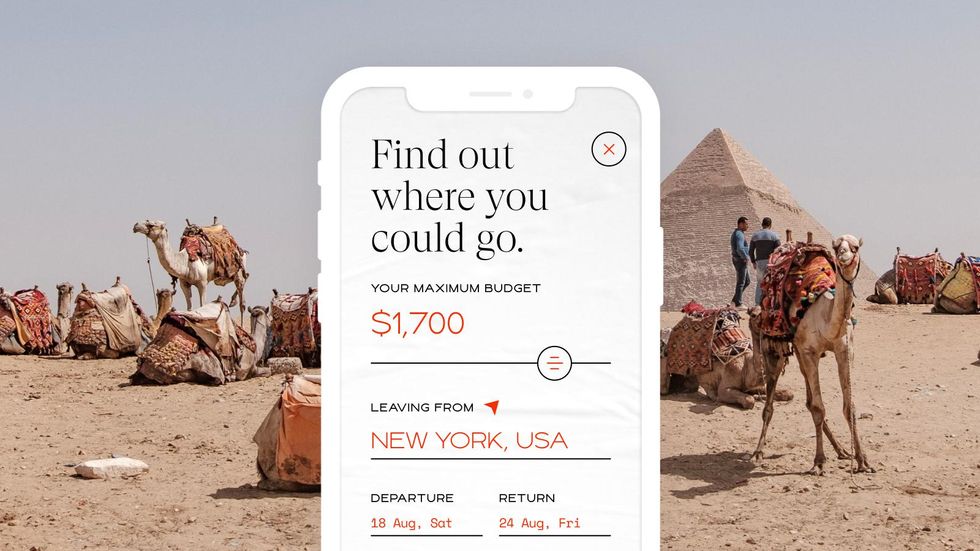 Elude dot.la
Elude: Available in the Apple app store
Elude is geared toward thrill-seeking travelers looking to save. After entering information like budget, time frame and trip preferences, you'll receive a number of flight and lodging options all around the globe. (If you need a specific location for the holidays, this is probably not the app for you.)
L.A.-based Elude has proven popular with Gen Z users, many of whom are starting to plan for New Year's. "We've been seeing a lot of people start to book for January, February time," said co-founder Frankie Scerbo.
Welcome: Available in the Apple app store
Whether you're traveling out of town or staying in a neighboring city, Welcome has 6.5 million listings that include maps of museums and other events nearby. The L.A.-based app also includes user-generated blogs and photos, news articles, and relevant travel and food stories.
For the budget-minded traveler
Hopper: Available in the Apple app and Google Play store
Having trouble knowing when is the best time to book a flight? Hopper, which is headquartered in Canada, predicts the prices for flights and will advise you on the right time to book for optimal savings. The app also features a color-coded calendar that helps travelers spot the cheapest days to travel.
For lodging accommodations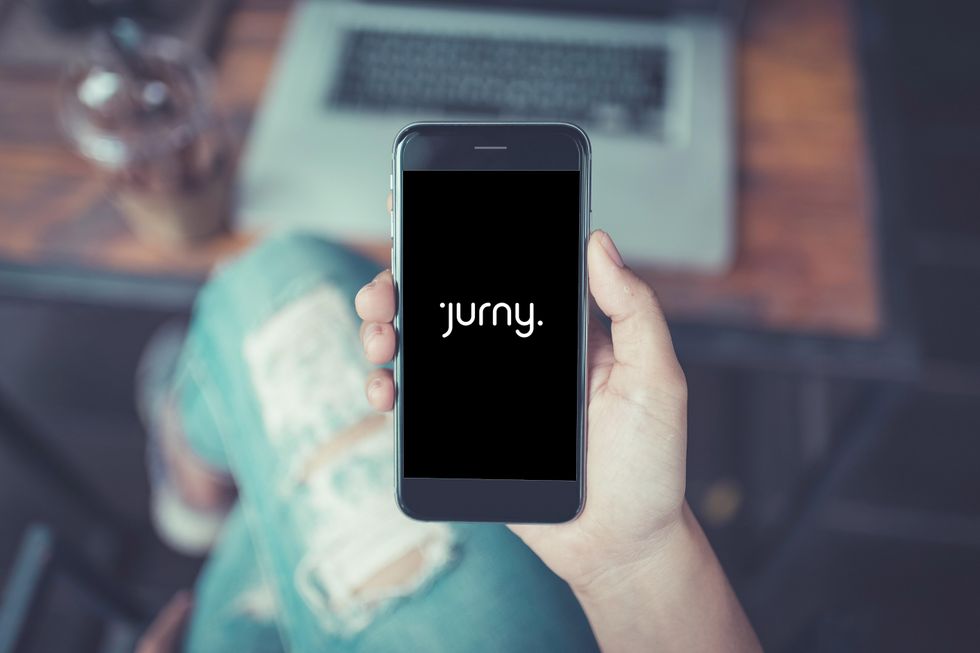 How Jurny Hopes to Make Hotel Booking and Check-in an 'Uber-like' Experience dot.la
Jurny: Available in the Apple app store

The app offers contactless check-ins to 600 hotels and short-term rental units including Blue Moon Hotel in New York and Casa De La O in San Miguel de Allende, Mexico.
Jurny, which is headquartered in Los Angeles, allows travelers to check-in and unlock their door from the app and can even adjust the temperature of their room. There is a huge presence in Miami, Nashville, Tel Aviv, New York, London and Central America.
If Jurny doesn't quite work, there's always the old app standby: Airbnb.
HotelTonight: Available in the Apple app and Google Play store
SF-based HotelTonight allows the user to book stays the same evening and up to seven days in advance. The hotel rooms are categorized into basic, luxe, charming and high-roller. HotelTonight also rewards its users anytime they reach a specific spending threshold which will grant access to perks like free in-app concierge, credits or cheaper rates.
For anyone looking to improve the airports better
MyTSA: Available in the Apple app and Google Play store
Everyone dreads the long check-in lines at the airport, especially at TSA. MyTSA allows travelers to check how busy the airport is likely to be on your specific day and time of travel based on historical data. This app will also let you check wait times at security checkpoints at major airports.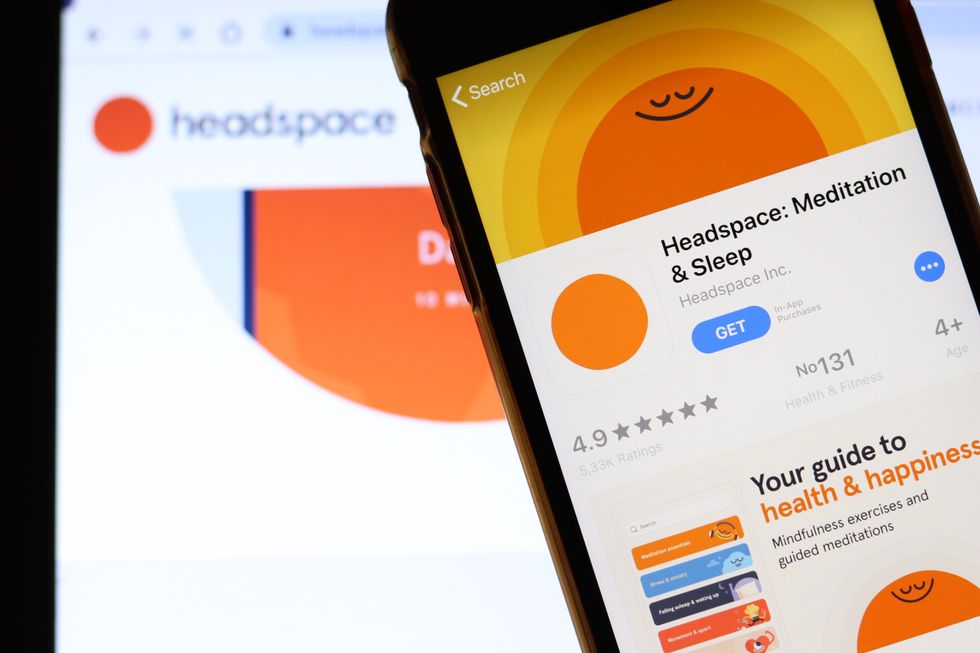 Headspace Snags Ex Hulu Exec As It Prepares New Netflix Sleep Series dot.la
Headspace: Available in the Apple app and Google Play store
The L.A.-based meditation app offers its users guided audio meditation and says it can reduce stress by 14% in just 10 days. Currently there are over 70 million members and 600,000 reviews. Headspace also offers courses for people with different lifestyles, whether you're a runner, student, or kid, they've got a meditation option for you.