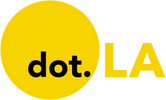 Get in the KNOW
on LA Startups & Tech
X
Money
Image by Joshua Letona
In this week's edition of "Raises": It was another slow week on the deal front, but one maternal health startup, with a mission to fight maternal mortality, landed a deal with growth equity business Goldman Sachs. Meanwhile, a Los Angeles-based investment firm is launching its 8th digital asset fund of $60 million.
Venture Capital
Mahmee, an integrated care delivery platform for maternal and infant health that connects patients, health professionals, and healthcare organizations to increase access to prenatal and postpartum care, raised a $9.2 million Series A funding round led by Goldman Sachs.
FutureProof Technologies, a climate risk analytics platform, raised $6.5 million in capital led by AXIS Digital Ventures along with Innovation Endeavors and MS&AD Ventures.
Anja Health, a doctor-backed cord blood banking company, raised $4.5 million led by Alexis Ohanian's Seven Seven Six.
Funds
Wave Financial LLC, a digital asset investment management company, is launching a $60 million fund to deploy capital via cryptocurrency.
Raises is dot.LA's weekly feature highlighting venture capital funding news across Southern California's tech and startup ecosystem. Please send fundraising news to Decerry Donato (decerrydonato@dot.la).
Image by Joshua Letona
In this week's edition of "Raises": It was a relatively slow week on the deal front, but that didn't stop one local startup, which manages and monitors software engineers' workflow, from raising a sizable Series B round. Meanwhile, a new female-led venture capital firm debuted with a $50 million-plus fund.
Venture Capital
LinearB, a startup offering a software engineering efficiency platform, raised a $50 million Series B funding round led by Tribe Capital.
Sensible Weather, a climate risk technology startup, raised a $12 million Series A funding round led by Infinity Ventures.
Fitness startup Kabata raised $2 million in funding from investors including Courtside Ventures, Tribe Capital, Dan Gilbert's Detroit Venture Partners, Golden State Warriors executive Kirk Lacob, Bonobos co-founder and CEO Andy Dunn and pro soccer player Daniel Sturridge.
Funds
Magnify Ventures, a early-stage venture capital firm led by co-founders and managing partners Joanna Drake and Julie Wroblewski, raised a $52 million debut fund.
Elevation Ventures, a climate-focused venture capital firm, is raising a $50 million fund.
Raises is dot.LA's weekly feature highlighting venture capital funding news across Southern California's tech and startup ecosystem. Please send fundraising news to Decerry Donato (decerrydonato@dot.la).
From Your Site Articles
Related Articles Around the Web
Interest in electric cars is spiking as gas prices rise to their highest prices in years, but supply chain headaches and the lack of infrastructure such as charging stations are keeping the demand pent up. And, the longer-term effects on power grids will mean there will be lots to upgrade, even after the transition to cleaner technology, like electric vehicles, comes online.

Elevation Ventures, a new climate-focused venture firm in Orange County, is raising a $50 million fund to focus on technology that can provide new products and services. The fund will target seed-stage companies in SoCal, though it might also invest in a few Series A funding rounds. Check sizes will range from $500,000 to $3 million.
Elevation has partnered with two local organizations with deep roots in O.C.: business incubator Octane and Sustain SoCal, a network of professionals focused on clean tech development.
A VC Built By Consortium
Elevation Ventures Managing Partner Neal Rickner is an Orange County native who recently moved back to the area from Silicon Valley, where he was the COO of Makani Technologies, a company that developed airborne wind turbines. It was acquired by Google in 2013, and then eventually shut down by Alphabet, Google's parent company.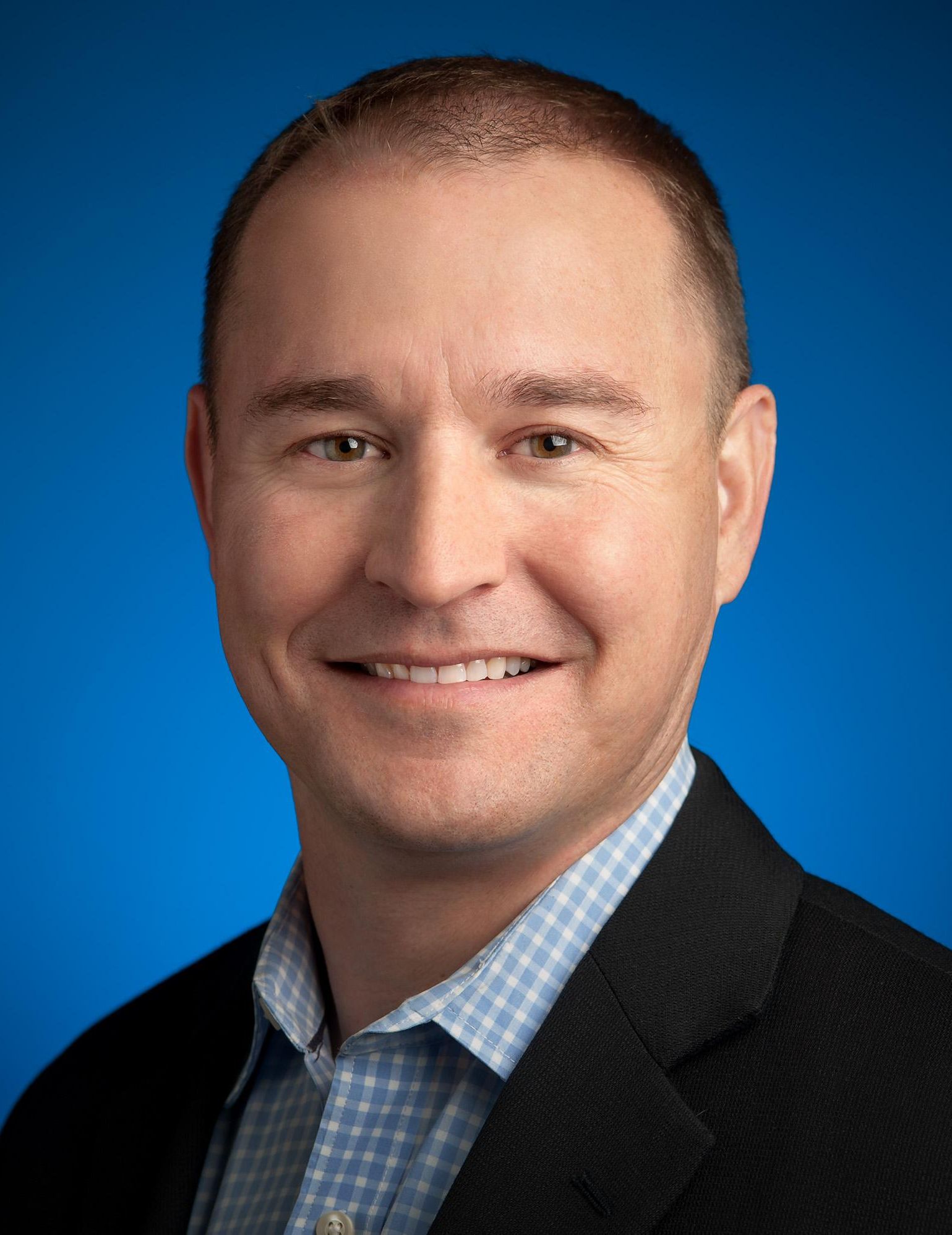 Elevation Ventures Managing Partner Neal Rickner.
Image courtesy of Neal Rickner
He also worked with what's known as "X," (formerly Google X), a research and development facility founded by Google, which now operates as a subsidiary of Alphabet.
"I've been through the ringer...up there," he said. "I learned the best I could from the best innovators in the world."
But it wasn't until Rickner did some serious reflection in 2020, that he decided to move back to Orange County. He had some informal conversations with members from Aliso Viejo-based Octane's team in 2017, but it didn't coalesce until 2020. Octane acted as the catalyst and facilitator, bringing in Sustain Socal. Elevation Ventures was formed.
Octane already has a track record in investing. In 2016, it partnered with Visionary Ventures, a VC firm that backs ophthalmology and aesthetic startups, which have a strong presence in Orange County.
The organization has both for-profit and nonprofit branches and serves SoCal's general technology and medical technology ecosystems—connecting people, resources and capital. One of its initiatives is a four-month accelerator program called LaunchPad that gives local founders access to a slew of advisors and resources.

Sustain SoCal is a hub of climate, sustainability and environmental experts, with a presence at UC Irvine's innovation center, The Cove. The network comprises thousands of experts; most have been involved with clean tech and/or climate tech for 20 years or more.
Elevation expects to make 15 to 20 investments from this first fund, over the next two to three years, Rickner said. Even before the first close of the first fund, expected this summer, Elevation is already writing checks through a type of investing known as a special purpose vehicle. Typically set up as an LLC or limited partnership company, SPVs make a single investment into just one company.
Rickner, Octane CEO Bill Carpou and Sustain SoCal CEO Scott Kitcher put together a mission statement for their new venture firm in the fall.
"The three of us bring together the core ingredients for a VC fund to succeed," he said. "And, we complement each other well. We have different networks and skill sets, but we're mission-aligned and collectively-aligned."
The team hopes to raise around $20 million by the summer. It's raised just over $10 million so far, Rickner said.
"The first commitments are all from SoCal and know Octane or SoCal well," Rickner said, adding that they're targeting high net-worth individuals and family offices.
Elevation recently also brought on longtime climate technology investor Rachel Payne and former Seeder Clean Energy co-founder Alex Shoer.
Early Investments
Elevation's first investment, for which it raised more than $1 million, was in Los Angeles-based Veloce Energy. The startup runs a software platform and installation system to enhance the move to a decentralized, distributed energy grid that enables anyone to trade electricity on its networks.
Rickner said companies like Veloce can accelerate the shift to these decentralized power systems "faster and cheaper" than enormous electricity providers.
In late April, the firm made its second investment (also through an SPV) in Carbon Collective.
The Alameda-based startup enables employees to use their retirement funds to fight climate change by divesting from companies that contribute to climate change and to re-invest in companies working to combat the climate crisis.
"Venture deals move quickly," Rickner said, in explaining why he opted to raise money quickly via SPV rather than waiting for the fund to close. "These first two deals were great opportunities. We had special access, and we didn't want to pass them up."
Rickner declined to disclose the amount of either investment.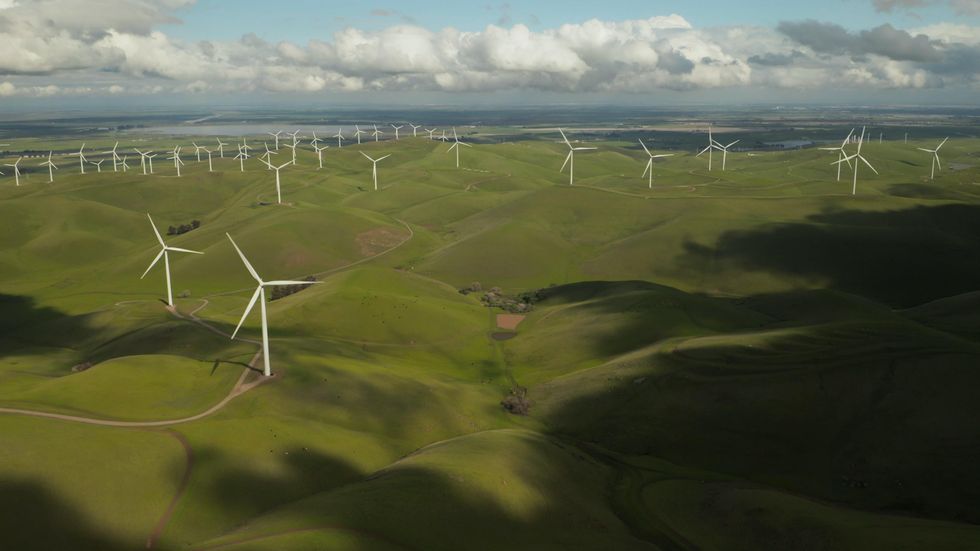 Photo by Tyler Casey on Unsplash
Next Industrial Revolution
It wasn't an easy decision to leave Silicon Valley.
"Part of the allure for me was [the opportunity to] work on something I've been passionate about for a long time," Rickner said.
He credits the pandemic and lockdowns that followed with inspiring him, like many others, to reflect on what was important.
"A lot of people woke up and decided we had to take better care of our environment, that climate change was happening," he added. "When you take time, you realize there are more floods and fires and extreme events, and it became personal to a lot of folks."
Elevation will have plenty of opportunities to invest close to home, Rickner noted. Orange County is home to some of the biggest names in electric vehicles, including electric pickup truck maker Rivian Automotive, which is headquartered in Irvine.
But it will also have local competition. Laguna Beach-based Keiki Capital launched in 2017 to invest in climate tech startups at the pre-seed and seed level.
Rickner sees the time we're living in as a transition into the next industrial revolution—and he sees opportunities.
"90% of the world economy, as measured by country GDP, has committed to net zero," he said, referring to several nations' pledges to move to power sources that are carbon neutral.
More than half of the world's corporate and financial institutions, as measured by revenue and assets under management, have committed to a net-zero approach, he added.
"The previous industrial revolutions produced many billionaires," Rickner said. "And this one will do the same."
From Your Site Articles
Related Articles Around the Web