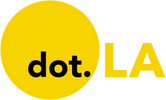 Get in the KNOW  
  on LA Startups & Tech  
X
Funding
Image by Joshua Letona
A Los Angeles-based food service startup raised fresh funding to expand its subscription delivery service, while a San Diego-based firm closed its second fund to invest into Latino entrepreneurs in the U.S.
Venture Capital
Everytable, a Los Angeles-based casual restaurant startup, raised a $55 million Series C funding round led by Creadiv.
West Hollywood-based AI-powered intellectual property (IP) protection platform MarqVision, raised a $20 million Series A funding round co-led by DST Global Partners and Atinum Investment.
Locket, a Los Angeles-based photo-sharing app, raised $12.5 million in fresh funding led by Sam Altman.
Santa Monica-based VR basketball app Gym Class, raised an $8 million seed round led by Andreessen Horowitz.
Bounty, a Los Angeles-based Shopify app that pays creators for engaging with TikTok, raised a $5 million seed round led by M13.
Encino-based NFT communications platform Based, raised a $3.5 million pre-seed funding round led by Progression Fund.
Niche, a Los Angeles and New York-based Web3 social platform, raised $1.8 million in a pre-seed round led by MetaWeb.
Funds
L'Attitude Ventures, a San Diego and San Francisco-based venture capital and private equity firm, closed $100 million for its second fund to invest in Latino seed stage to Series A startups.
Raises is dot.LA's weekly feature highlighting venture capital funding news across Southern California's tech and startup ecosystem. Please send fundraising news to Decerry Donato (decerrydonato@dot.la).
Image by Master1305/ Shutterstock
Welcome to the last installment in the "How To Startup" series and an often overlooked step when creating a business: exiting. In short, an exit strategy is exactly what it sounds like - a way out, sort of. I say sort of because frequently a sale of a company is just a new beginning, but more on that below. Startups usually seek an exit to generate investment returns for their investors and shareholders (usually including their employees), or sometimes to limit losses. It is important for founders to keep the possibility of an exit in the back of their minds at different stages of the business' growth. Some startups are "big swings" where founders and their investors believe the idea and the team have the potential to turn the company into a multi-billion dollar public company. But many startups are smaller ideas where a smaller sale is a good outcome and is something always to be explored. It is important for founders to know which of these best describes their company.

As we've already learned in previous installments, the most successful entrepreneurs are the ones who plan ahead. So now that your company has traction and growth—or you're a proactive entrepreneur who wants to get ahead—it's time to think about an exit for the business.
Types of Exits
There are many different common exit strategies, but ultimately the one you choose will depend on your own business, personal and financial goals. I cover some of the pros and cons of each strategy below.
Liquidation
Failing, but "failing fast" and liquidating can sometimes be the best route to minimize losses for a business. You'll likely find yourself in one of two scenarios when considering a liquidation: you're already at the end of your rope - be it financially or otherwise - or you can see the end coming. If you're fresh out of cash, evaluate how you can responsibly wind down the business for all parties involved - yourself, employees and investors. If you can tell early on that you don't have product-market fit or traction and you still have cash left, plan to exit early and return money to investors. A great example of this is when Jeffrey Katzenberg returned $350M to investors instead of simply running Quibi until it was out of cash.
Sale or Acquisition
If you plan to sell your company (a.k.a. if it is getting acquired), you can receive payment from the acquirer in cash, stock or a combination of both. The acquirer can pay you cash for the company or you can exchange your stock in your company for shares of stock in the newly combined company. This will let you maintain being an active participant and shareholder as the company continues to grow. It's not common in tech for acquisitions to involve both cash and stock. If you believe the company is poised to continue scaling, then definitely consider receiving stock as a part of the transaction. A famous example of this is when Facebook purchased Whatsapp for $4B in cash and $12B in Facebook shares in 2014, helping them grow into developing markets. The Facebook stock that Whatsapp shareholders received ended up being worth many multiples of the $12B which it was valued at during the time of the deal.
The amount a startup can sell for is determined by a few factors. Here are a couple of examples of how valuations are determined:
- If it's a small company worth <$10M, it's probably an acquihire (the process of acquiring a company primarily to recruit its employees). In this case, acquirers usually value the target based on how many engineers or product people are at the company.
- If it's a deal worth <$100M, it's usually priced more on strategic fit than real analysis such as what the target brings to the acquirer. This could be technology, a great team, a new business line they can build on, great potential of the merger, etc. For example, when I was CEO of Zillow we acquired 16 companies, most of which were in the $10M-$100M price range, and we always determined fair value by focusing on the overall level of strategic fit of the target more than evaluating the actual financial results of the target.
- If it's a bigger deal with >$100M, the target's financial results are usually benchmarked against other public comps and require real math to analyze. At deals of this size, advisors such as investment bankers usually participate in the deal and bring the analytical rigor and external perspective needed to evaluate the fairness of the deal for both sides.
Sometimes a sale is the end of the road for a company. But more often than not, it is just the beginning of the next chapter. For example, when Zillow acquired StreetEasy, the leading real estate portal in New York, we invested significant resources to grow the company after the acquisition. We added headcount, rebranded the company, invested in advertising and grew it substantially post-acquisition. Far from the sale being the end of the company, it was really just the beginning. Another example is Google's acquisition of YouTube in 2006 for $1.65B of stock. At the time, YouTube was struggling with a myriad of legal and copyright infringement issues from content owners and was struggling to keep up with user demand. Under Google's ownership, YouTube cleaned up its content copyright issues, invested tens of millions of dollars in technology to improve the service, and today YouTube is probably worth at least $100 billion under Google's ownership and stewardship.
Initial Public Offerings (IPOs)
Traditional: Taking a company public is one of the ultimate goals for many founders, but it's not exactly the finish line. In fact, it's quite the opposite. For example, I named our IPO preparation at Zillow "Project Step" to emphasize to the team that it was just a "step" along the way towards building a great business.
In an Initial Public Offering, a company sells shares for the first time to public shareholders, and the stock is then traded on a stock exchange. This can be beneficial for a few reasons, such as being able to raise capital, get research reports written about the company and create liquidity for your investors so they can sell their stock. On the flip side, IPOs can be expensive (the fees are usually 5-7% of the amount raised) and come with a lot of uncertainty. One of the biggest challenges with this method is that the IPO window can be open or closed, and is dependent on things out of your control.
If you do pick this method, a piece of advice I often tell founders is to act and operate like a public company well before you actually are one. More on this and IPOs at a later date as I'll probably do a separate piece on it.
SPAC Merger: A Special Purpose Acquisition Company (SPAC) is another way for a company to go public. With a SPAC, a publicly traded company is created for the purpose of acquiring or merging with an existing private company. One benefit of going the SPAC route is that, for now, company projections are permitted to be shared with investors during a SPAC merger which allows investors insight into a company's growth prospects. I say "for now" because the SEC is evaluating this and there is speculation that it will no longer be permissible in the future. Another advantage is that you can select your shareholders through the Private Investment in Public Equity (PIPE) process plus receive advice and "sponsorship" from the SPAC itself which can be helpful to the company. The cons of a SPAC process are that it can be difficult to get enough investor focus on the company once you've gone public in this way, and SPACs are currently out of favor with investors.
Direct Listing: In a direct listing, a private company converts into being publicly traded but doesn't actually sell any shares. Companies that choose to go public using this method usually have different goals than those that use an IPO - specifically, they do not need to raise capital through the offering. Direct listings create liquidity for existing shareholders and are usually less expensive than an IPO, but companies miss out on the chance to raise money.
Lessons On Exits
No matter what route you end up taking, when preparing for an exit: Always aim to be on the radar and top of mind for acquirers, understand your cap table and the goals of your shareholders, utilize investment banks and investors as resources and hire great M&A lawyers.
Missed a part or looking to reread? Part 1: Ideation, Part 2: Naming Your Business, Part 3: How To Pitch, Part 4: Surviving A Downturn, Part 5: Minimum Viable Product, Part 6: Product-Market Fit, Part 7: Scaling or read them all.
From Your Site Articles
Related Articles Around the Web
Courtesy Crypto.com
Between 2020 and 2021, a cryptocurrency boom led several crypto-oriented companies to ink deals with athletic organizations like the NBA and UFC. One of the bigger deals was blockchain giant Crypto.com signing a $700 million deal with the Staples Center—one of the world's largest sports and entertainment venues—in Los Angeles. The Singapore-based company also signed agreements with the UFC and Formula 1 for promotion at various sports venues and on athletic equipment.
Crypto.com wasn't the only crypto company to extend its reach into sports or entertainment. In exchange for naming rights to the Miami Heat's arena for 19 years, FTX, a cryptocurrency derivatives exchange, paid $135 million. And in an exclusive deal, Coinbase became the exclusive cryptocurrency exchange for the WNBA, NBA, and NBA G League.
Rolling into 2022, there was little warning that crypto winter was coming.
Winter Is Here
In May, the major stablecoin TerraUSD lost its peg to the US dollar. In one day alone, TerraUSD lost $60 billion in value. After that, major crypto lender Celsius suspended withdrawals, citing liquidity problems. The company followed up by filing for bankruptcy.
They were just among the first dominos to topple in the crypto world, and many others soon fell. As a National Research Group (NRG) report about the state of the cryptocurrency industry noted, the market has gone "down over 70% from the highs it reached towards the end of 2021, and many of the most popular coins are trading at less than half of where they were at the beginning of the year."
As the NRG report also notes, the crypto market has undergone "dramatic" corrections before. Is the current crypto winter that different? And more importantly, will crypto winter freeze the budding love affair between entertainment, pro sports and cryptocurrency?
According to NRG, "crypto winter" has affected the public view of cryptocurrency in various ways.
For example, NRG reports that "70% of consumers feel they have at least a 'moderate' understanding of cryptocurrencies." If accurate, that's a notable change from a YouGov survey conducted in June 2021 which found that 69% of Americans agreed with the statement, "I don't really understand cryptocurrency."
On the other hand, at least 61% of people surveyed said they were aware of the "crypto crash" or "crypto winter." It seems the heavy and negative news coverage of crypto winter over the last three months has considerably boosted consumer awareness—of the crashing market.
NRG notes, "This isn't a technological novelty anymore; increasingly, having some knowledge of crypto and how it works is seen as an element of baseline financial literacy."
Even though consumers have been exposed to a large number of crypto news stories, however, NRG reports that few bother to do deeper research. Bitcoin remains the most well-known name, and consumer awareness of other coins like ETH, Dogecoin or even popular meme coin Shiba Inu hasn't increased much since the beginning of 2022. Even with the media's attention to TerraUSD de-pegging from the dollar (arguably one of crypto's most significant events in recent memory), only 7% of consumers are familiar with the term "stablecoin."
Crypto Sponsorships Continue… Mostly
Crypto.com's Al D'Agostino gave a succinct response to dot.LA when we reached out for further comment on the company's association with the Staples Center: "Crypto.com remains fully committed to its sports sponsorships. We are well financed and these are multiyear contracts, which will continue to play a crucial role in our mission to accelerate the world's transition to cryptocurrency."
While the New York Post reported in late June that FTX had backed out of sponsorship negotiations with the Los Angeles Angels, the crypto exchange has taken on new sponsorship obligations with a $210 million naming deal for pro esports team TSM, aka Team SoloMid.
But as recently as August 2, the Voyager cryptocurrency exchange backed out of a multi-year sponsorship deal with the U.S. National Women's Soccer League (NWSL). In addition, the exchange is facing bankruptcy after its CEO made millions at the 2021 peak of the cryptocurrency boom.
In comments accompanying its crypto winter report, NRG's Global Head of Insights, Marlon Cumberbatch, said "that the crypto crash hasn't done much to dampen Americans' enthusiasm toward cryptocurrencies – for investors, the recent crash is just the latest in a long series of ups and downs, rather than the start of a terminal decline."
Cumberbatch also offered advice on how companies as big as pro sports teams and small as local businesses might strategize to survive crypto winter. "Start engaging openly and constructively with policymakers," Cumberbatch said, "continue to invest in educating consumers about the technology and promote practical use cases for crypto…"
Cumberbatch also encouraged better cryptocurrency education for everyone. From the C-suite to the penny crypto investor in the street, people need to understand better what they're getting into. "Recent media coverage has done a lot to increase consumer awareness of crypto," he said, "it's not the same as increasing understanding. It's critical that consumers know enough about the technology to be able to make informed decisions and protect themselves from unnecessary risk."
Cumberbatch did not respond immediately after dot.LA reached out for specific comments about crypto company sponsorships such as the Crypto.com and Staples Center deal.
Where Do We Go From Here?
The NRG report on the general state of crypto did not predict doom and gloom but noted that the crypto landscape "is vast, complex, and constantly in flux."
"More than anything else," the report continued, "recent events in the crypto market have made it clear that there's a need to educate potential investors. Before they buy-in, it's vital that consumers understand the technology on more than just a surface level—and that they know enough about crypto to be able to make informed decisions and protect themselves from unnecessary risk. And today's leading crypto firms will have a pivotal role to play in facilitating that educational journey."
Cryptocurrency exchanges have benefited more from their sponsorships than the sponsored organizations, and at minimum, the crypto winter has put a dent in more multimillion-dollar deals for now. But if the National Research Group's report proves prescient, this may be a temporary lull in cryptocurrency-oriented companies paying big money for widespread name recognition. Crypto.com arena is here to stay…for now. If crypto winter gives way to a crypto spring, we could see more Coinbase stadiums and Bored Ape Yacht Club restaurants soon.