Behind Her empire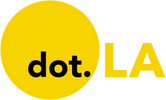 Get in the KNOW
on LA Startups & Tech
X
Behind Her empire
Courtesy of Anjula Acharia
On this episode of the Behind Her Empire podcast, A-Series Management and Investments founder and CEO Anjula Acharia talks about her unique journey to entrepreneurship.
Acharia grew up in England during the '70s and '80s. "It was really hard. It was really racist," she says of the time period.
"People weren't fond of foreigners, and particularly foreigners like my parents who have a thick Indian accent, and we're real immigrants. So we got a lot of hate."

The adversity led Acharia, the youngest of three, to spend time on her own, listening to Michael Jackson and gazing up at the sky.

"I used to think those stars..that are where I lived..are the same stars in Hollywood. And one day, I'd be under those stars in Hollywood," she says.
Eventually, after a decade building companies as a headhunter and consultant in London and elsewhere, Acharia did come to L.A. — but unlike other driven leaders who plan out their lives strategically, she did not come with a plan.
"I don't believe in plans for myself, because I just believe the world is full of opportunity. And if you look around you, you will see 100 things." she says. "I will find opportunities and that's what drives my career. So everything that's happened to me in my life has been just an opportunity that's sprouted itself in front of me."
Acharia first came to the U.S. for university, but struggled in school due to her dyslexia. Instead, she focused on theater and went to drama school. "And that opened up a whole world for me. So I just think there's things around you all the time… That's just like a thing that's inside me that I will look for it, I will look for the opportunity."
Later, she returned after launching Desi Hits!, an entertainment platform aimed at the South Asian diaspora, which was backed by music entrepreneur Jimmy Iovine, co-founder of Interscope Records and Beats Electronics. The experience, and her acumen as CEO of the company, jolted her to a career in managing artists, including international superstar Priyanka Chopra.
"When [people] see you're positive and you're energetic, they will put opportunities in front of you, because they will see that in you. And they will just be like, "Oh, I want to work with that person'. Like so many people have come up to me and said, 'I want to work with you.'"
That was true for her experience mentoring entrepreneurs Payal Kadkia and Kathryn Minshew.
Kadakia, the creator of ClassPass, read about Acharia, one of the few South Asian women that had raised venture funding and was in the public eye "and she was like 'I want to be like her," says Acharia. Despite "having very little money" herself, Acharia wanted to help Kadakia by investing in her, but had little to spare. "I gave her a very small check because I didn't have a lot to give her," she says.
"And that started my journey of entrepreneurship."
Soon after, Kathryn Minshew of The Muse asked for mentoring from Acharia as well. Acharia accepted the invitation and wrote Minshew a small check. "I think what they did was really made those women feel like [they] had skin in the game and made those women feel like they were worthy," she says.
"So that was how I became an accidental investor."
Now as the head of a management and investment company that has funded multiple unicorns, Acharia has one big piece of advice for women in the startup industry: think big.
"When you're thinking about something, go out, take a walk, look at the sky, it just makes you feel like there is an infinite possibility," she says. "And there's so much evidence to support that when you think of all the things that people have done in the world and going against such great adversity to do those things. It's like, how can you not believe that thinking big makes sense. You just can't not believe that."

Audience Engagement and Production Intern Jojo Macaluso contributed to this post.
Hear more of the Behind Her Empire podcast. Subscribe on Stitcher, Apple Podcasts, Spotify, iHeart Radio or wherever you get your podcasts.
Courtesy of Amy Liu
On this episode of the Behind Her Empire podcast, host Yasmin Nouri sat down with Amy Liu, the founder and CEO of Tower 28, an affordable, irritant-free beauty brand.
Before starting her own beauty brand, Liu worked as an executive for some of the biggest names in beauty: Smashbox, Kate Somerville and Josie Maran Cosmetics. Yet Liu, who has eczema, couldn't use the products she had a hand in promoting.
The experience would inspire her to create an affordable beauty brand that is mindful of skin tones and textures, vegan and free of every known skin irritant.
A native Minnesotan, Liu is the child of immigrants. From a young age, she imagined herself following in her father's footsteps by becoming an entrepreneur.
"My dad really loved what he did. But he felt all of it, you know, the highs and the lows," she says, "So I think I have this background of seeing it, wanting it. … And then instead I think my answer was just to prepare for [risk]."
But when it was time to go to college, Liu felt lost.
"I had this idea of entrepreneurship," she says, "That didn't really exist in a way that felt like it was achievable."
Her cousin, a Harvard graduate, recommended majoring in consulting – but Liu knew her heart was not in it. Instead, she went to business school.
Yet it was only after working for other companies that she began to put her master's degree in entrepreneurship into practice. By the time she founded Tower 28, she was 40, married, with three kids in private school and a mortgage.
"I think what really did happen was I got an opportunity, and… it felt like it would be crazy if I didn't chase it."
Despite founding a clean beauty line that offers a wide range of skin tones, Liu would not consider herself a "makeup junkie."
So, what motivated her to create a beauty brand that is vegan and free of every known skin irritant? The ability to see her product make others happy and confident.
"I think the thing I really love about makeup is makeup makes people happy. And it makes them feel more confident about themselves," she says. "And I genuinely do believe that if you feel more confident, the way that you walk through the world is different. And your ability to do things and approach life is changed."
Engagement and Production Intern Jojo Macaluso contributed to this post.
Hear more of the Behind Her Empire podcast. Subscribe on Stitcher, Apple Podcasts, Spotify, iHeart Radio or wherever you get your podcasts.
From Your Site Articles
Related Articles Around the Web
Image courtesy of SHYFT Beauty Consulting
On this episode of Behind Her Empire, beauty brand marketing agency SHYFT Beauty Consulting founder Melissa Hibbért discusses how her lifelong love for beauty led her to ditch the corporate world and follow her passion.
Hibbért was born in Jamaica, "on the kitchen floor, literally, my mom and I. The good thing is she was a nurse so she knew what to do," she said.

Her mother moved to the U.S. when Hibbért was four, aiming to save money so her family could follow her. The experience, Hibbért said, taught her to focus on making her own choices from a young age.
Though she was always interested in pretty things, Hibbért singled out a moment in her early teens, when her mother let her borrow a tube of red lipstick, in instigating her love for beauty.
"[It changed] how I felt about me and the color and how I just connected with the application of color and how that changes people's perception of me," she said. "I also felt more bold—I felt more seen. I also felt more in control of my own look and identity."
Hibbért balanced her passion for beauty and her family's focus on education as she completed her cosmetology degree alongside her high school diploma, though she eventually chose to pursue higher education. But her foray into the corporate world didn't distance her from her passion. Hibbért said one day her boss, having noticed her love for makeup, singled her out to work on a CoverGirl pitch despite her not being on that account.
After 14 years working for other people, Hibbért said she was ready to take a risk on herself. She took a sabbatical from work and visited her childhood home in Oregon, where she convinced her mom to let her do her makeup for a new Facebook profile photo. That experience led her to reevaluate where she was centering her passions and how she could best utilize her talent.
Hibbért said she made personal cutbacks as she re-focused her vision, with the goal of replacing her six-figure salary within a year. Her years in the corporate world helped her quickly build SHYFT Beauty Consulting, as Hibbért said her business acumen combined with her genuine love for beauty and helped her to approach the industry with a different mindset.
"I always wanted to be business first, not beauty first," she said. "And that was my point of differentiation. I am a businesswoman who works in beauty."
Hear more of the Behind Her Empire podcast. Subscribe on Stitcher, Apple Podcasts, Spotify, iHeart Radioor wherever you get your podcasts.
dot.LA editorial intern Kristin Snyder contributed to this post.
From Your Site Articles
Related Articles Around the Web