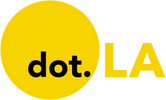 Get in the KNOW  
  on LA Startups & Tech  
X
Virtual Reality
The latest news about virtual reality and VR startups in Southern California from dot.LA.
Yet, Within now finds itself in the middle of the latest antitrust battle between big tech and Washington. The Federal Trade Commission has sued to block Meta from buying the local company, which is best-known for its VR fitness app Supernatural.
The FTC's complaint is unusual since the agency typically combats mergers between competing giants in large industries. By contrast, VR is an emerging market with the ultimate winners still to be determined. An FTC victory in this case could open the door for regulators to thwart more mergers between companies that maybe aren't rivals yet, but could be if the deals are blocked.
Founded in 2014, Within raised more than $50 million from investors as an independent VR studio and had 58 employees as of last year, according to PitchBook Data. The company's Supernatural app lets users work out to music from Lady Gaga and Katy Perry, while placing people in stunning virtual environments like the Galapagos Islands, according to the FTC.
The FTC contends that Meta is a potential entrant in the VR fitness space, given the company's ambition to become a player in the much-hyped metaverse—a nascent vision for the future of the internet where people could one day work, shop and socialize in 3D virtual environments. By buying Within, Meta likely won't create its own app, harming innovation and other benefits that could come from more competition, the FTC argues.
"This acquisition poses a reasonable probability of eliminating both present and future competition," said the FTC complaint, filed in federal court in Northern California. "Meta would be one step closer to its ultimate goal of owning the entire 'Metaverse.'"
Antitrust experts have described the suit as "experimental" and believe the FTC has a tough hill to climb to successfully stop the deal. Indeed, the FTC's own staff recommended against taking up this fight, according to Bloomberg. FTC Chair Lina Khan, a big tech critic, overruled the recommendation to press forward with the suit.
A statement from Khan wasn't included in the FTC's announcement of the lawsuit. But speaking about her plans for the agency last month, she told the New York Times: "We're trying to be forward looking, anticipating problems and taking fast action."
Meta says the FTC's case is "based on ideology and speculation" instead of evidence.
"The idea that this acquisition would lead to anticompetitive outcomes in a dynamic space with as much entry and growth as online and connected fitness is simply not credible," Nikhil Shanbhag, Meta's vice president and associate general counsel on competition and regulatory matters, wrote in a company blog post.
But it's easy to see why the FTC is trying a more aggressive approach after years of allowing tech giants to gobble up hot startups without much scrutiny, only to recognize problems later. The Within deal may be worth $400 million now, but that could look like a steal later. Back when Meta still called itself Facebook, the company bought a budding photo-sharing app called Instagram for $1 billion. A decade later, Instagram is worth more than $100 billion.—Christian Hetrick

Courtesy of Wave
If video killed the radio star, maybe the metaverse can create a new kind of star.
MTV's Video Music Awards, airing in August, will introduce the new Best Metaverse Performance category. Nominees include Ariana Grande, Blackpink, BTS, Charli XCX, Justin Bieber and Twenty One Pilots. The new category, which defines a metaverse performance as digital artists performing for a digital crowd within a digital space, shows that the virtual stage has become integral to the music industry.
The Los Angeles-based entertainment technology company Waveproduced Bieber's "interactive virtual experience," which featured his digital avatar performing for fans who could chat with one another and send emoji reactions. Bieber had previously invested in the company. The other Metaverse Performance nominees performed in video games, with Roblox, Fortnite, Minecraft/YouTube and PUBG Mobile providing space for digital concerts.
The metaverse has quickly crept into awards shows. Earlier in 2022, Lizzo performed at the first metaverse awards show, Song Breaker Awards hosted on Roblox. Additionally, the Recording Academy planned a whole week's worth of virtual events in the lead-up to the 64th Grammy Awards, including a virtual performance by Camilo. Other industries are also integrating digital elements, with The Game Awards letting fans attend a virtual red carpet and The Fashion Awards introducing an award for metaverse design.
As COVID-19 remains a concern and traditional concert ticket prices skyrocket, a number of Los Angeles startups are betting that virtual concerts are here to stay. Megan Thee Stallion produced her virtual concert tour "Enter Thee Hottieverse" with virtual reality startup AmazeVR, a West Hollywood-based company that recently took its efforts global through a partnership with South Korean entertainment company SM Entertainment. Rapper Kid Cudi co-founded Encore, an app meant to bring live performances to fans' phones.
Virtual concerts
took off
during the pandemic, and the music industry seems to have committed to the idea. Warner Music Group
partnered
with
Wave
in 2021 to develop avatars and NFTs for its artists, and earlier this year, Snapchat
teamed
with Universal Pictures to bring Jennifer Lopez's Bitmoji to the virtual stage.
Photo courtesy of Croquet
This is the web version of dot.LA's daily newsletter. Sign up to get the latest news on Southern California's tech, startup and venture capital scene.
One of the biggest challenges to making the metaverse a reality is "interoperability," a jargony term to describe the ability of different computer systems or software to work with each other.
As it relates to the metaverse, the idea is that you could use the same digital avatar to identify yourself in different virtual worlds. Maybe take a whiteboard from one online workspace to the next. Or perhaps buy a car in one video game and drive it in another.
A basic analogy is the way phones work, said David A. Smith, a founder and CTO of the Los Angeles-based metaverse startup Croquet. Your phone can call virtually any other phone on the planet, regardless of the device's brand and wireless service provider. The same idea should apply if/when we're all wearing virtual reality headsets, Smith contends.
"As soon as you understand [the metaverse] as a communication platform, then obviously the interoperability becomes paramount," Smith told me. "This ability to share any virtual space—any metaverse space—at any time becomes a crucial aspect of what this whole thing really means."
Some are skeptical that this concept can become reality because of a host of technical and economic obstacles. For example, if you take a 3D model from one platform and move it to another, it can render completely differently, experts previously told me. On the business side, VR device makers or platform operators are incentivized to contain users within their walled gardens. Company A could allow someone to wear an avatar t-shirt previously bought in Company B's virtual world. But Company A could potentially make more money by forcing the user to buy one of its avatar accessories, instead.
It will take a while for all of that to sort itself out. But Croquet believes some answers lay in putting the metaverse on web browsers. The 15-person startup sells a web-based metaverse operating system for developers to build virtual spaces. It has free and paid tiers that charge clients based on the amount of usage.
According to Smith, there are many reasons why a web-based metaverse makes sense. For one, internet browsers are already on almost every device with a screen. There's little friction to join or share a VR experience when it's on the web versus an app you have to download. The web is also built on largely common design standards that make it easy for users to navigate websites created by different developers.
"The browser plays the role of that network of communication between any device," Smith said. "It's already won that interoperability war."
With that in mind, Croquet rolled out a system last month called "Portals" that securely connects 3D, web-based spaces developed by different parties. The portals look like digital doorways showing a glimpse of the other world that can be entered—a bit like the inter-dimensional portals deployed by Doctor Strange. Croquet, which has raised $4.8 million since launching in 2019, has released the Portals' API so developers can use the tech to link their virtual worlds together, including those not created using Croquet's tools.
To use another analogy, Smith compares Portals to the way hyperlinks take internet-users from one place to another.
"They were doing web surfing," Smith said of webpage links. "Now, we're doing meta-surfing." — Christian Hetrick