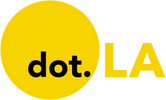 Get in the KNOW
on LA Startups & Tech
X
Virtual Reality
The latest news about virtual reality and VR startups in Southern California from dot.LA.
Image courtesy of Crypto Cannabis Club
While many cannabis firms are still figuring out how to incorporate the metaverse and Web3 applications like NFTs, Canoga Park's Saucey Farms & Extracts has become one of the first business to offer THC products in the metaverse as part of a dispensary in Cryptovoxels, a virtual platform build on the Ethereum blockchain. Local weed brand Califari, meanwhile, recently sold NFT artwork to support the cannabis-oriented criminal justice nonprofit The Last Prisoner Project. Then there's groups like the Crypto Cannabis Club (CCC), an organization centered around 10,000 "NFTokers" that gives holders discounts on cannabis products and has hosted weed-themed meetups in the Decentraland metaverse.
According to Crypto Cannabis Club CEO Ryan Hunter, about 20% of the community is based in California, with the organization's most active chapter located in Southern California. Hunter said that CCC uses different metaverses based on its needs; if the Club wants to host virtual 4/20 or 7/10 gatherings for all of its members, those would take place in Decentraland because it's "more of a wide-open space," while interactive gaming experience would be on The Sandbox platform, where noted weed entrepreneur Snoop Dogg has already staked a claim.
Hunter views the metaverse as a bridge between real-world cannabis enthusiasts and those who are passionate about virtual experiences.
"We're trying to intentionally create a community of folks that are part of the cannabis community in the real world, and want to be a part of the cannabis community as it expands into the metaverse [and] these virtual communities that are developing," he said.

In addition to cannabis ventures, artists are also exploring how the metaverse and Web3 can help them connect with new audiences. Reece Kinsbursky, art director of the The Artist Tree dispensary chain, told dot.LA that he has received interest from artists about showing their NFT artwork on the dispensary's walls; one even explored marketing a piece for sale via a QR code that would be displayed in the dispensary. (While The Artist Tree does not currently display NFT art at its stores, Kinsbursky didn't rule it out in the future.)
"It certainly has the capabilities to change a lot in how the ecommerce space functions," he said of the overlap between NFTs and cannabis. "But it's too soon to tell."
Cannabis aside, the metaverse is blossoming into a major focus for tech companies in Los Angeles. From social media companies like Snap to entertainment giants like Disney, there are no shortage of players leveraging virtual reality to grow their businesses and expand how they interact with audiences.
Likewise, Hunter and other cannabis entrepreneurs hope that engaging with metaverse platforms can expand their brand awareness and ecommerce presence. In addition to launching a direct-to-consumer offering—featuring collectible NFTs—in partnership with delivery company CampNova, CCC is building a dispensary in Cryptovoxels to display products from partner brands. In time, Hunter wants the virtual dispensary experience to mirror the real one, complete with a cultivation space where visitors can learn about the growing process.
As for cannabis consumers who may doubt the metaverse's potential, Hunter believes a little skepticism is healthy."I think there's every reason for them to be suspicious, and that's a great way to approach it," he said. "I'm not trying to convince anybody. We're trying to create a community that earns its place—and hopefully we'll find folks who are open-minded, and they'll tell friends who are less open-minded and convince them."
From Your Site Articles
Related Articles Around the Web
Image courtesy of Hannah Robinson
This is the web version of dot.LA's daily newsletter. Sign up to get the latest news on Southern California's tech, startup and venture capital scene.
The biggest enthusiasts of the so-called metaverse believe it's going to change everything.

The metaverse won't merely be a place to play virtual reality (VR) games, they claim; it will be nothing short of the next manifestation of the internet, promising new ways to work, shop and socialize in 3D online worlds. There's a lot riding on this idea already, with numerous Los Angeles area tech firms spending big to build and prepare for the metaverse.
But there's a problem that the VR industry must overcome for that grand vision to be realized: Many consumers view VR headsets as just video game devices, more akin to a Playstation than a personal computer. A majority (55%) of consumers recently surveyed by Playa Vista-based National Research Group (NRG) said they'd be more interested in buying a VR device if it had multiple uses like a tablet or smartphone, rather than only being good for gaming.
Some VR headsets are starting to offer non-gaming apps that let users stream movies, browse the internet and perform other basic computing functions. Los Angeles-based Tripp, for example, offers meditation sessions on platforms like Meta's Oculus and Sony's Playstation VR.
But as an old political strategist once said, perception is reality—and right now, VR is widely perceived as a subgenre of gaming, NRG's findings suggest. While that shouldn't come as a surprise given gaming's role in driving consumer awareness and adoption of VR, the technology must expand beyond the confines of a single industry if it is to reach its promised potential. Although headsets have come down in price—you can now buy a Meta Quest 2 for $300—the value proposition to justify the expense still isn't there for many consumers, especially those who aren't keen on video games, NRG's researchers contend.
"For that [metaverse] vision to be a success, it has to start with consumers getting on board with the idea that, actually, this technology does have broad applications [and] isn't something that is a niche luxury," NRG research director Fergus Navaratnam-Blair told me.
What can be done beyond adding more non-gaming content? Distributing VR narrative experiences on major streaming services like Netflix could help shift perceptions, Navaratnam-Blair suggested. Bringing VR systems inside libraries or gyms, meanwhile, could showcase the technology's possibilities as an educational and wellness tool.
"There is this appetite for people wanting to use this technology for self-improvement," according to NRG chief marketing officer Grady Miller. But those use cases, Miller added, are not "necessarily front and center in the industry yet."
They'll have to be, eventually. Otherwise, the metaverse will just be another video game platform. — Christian Hetrick

Courtesy of Genies
Virtual avatar startup Genies has parlayed its designs on the metaverse into unicorn status.
On Tuesday, the Marina del Rey-based company announced a $150 million Series C funding round led by Silicon Valley private equity firm Silver Lake. The funding round, which also included existing investors BOND, NEA and Tamarack Global, values Genies at $1 billion, a spokesperson for the startup said.
Founded in 2017, Genies established itself by making avatars for celebrities, from Rihanna to Russell Westbrook, who have used the online lookalikes for social media and sponsorship opportunities. The company claims to have "99% celebrity avatar market share" after securing partnerships with Universal Music Group and Warner Music Group to make avatars for each music label's entire roster of artists.
The startup wants to "build an avatar for every single person on Earth," CEO Akash Nigam told dot.LA in February. Avatars—digital figures that represent a particular person—may be the way people interact with each other in the 3D virtual worlds of the metaverse, the much-hyped iteration of the internet where users may one day work, shop and socialize.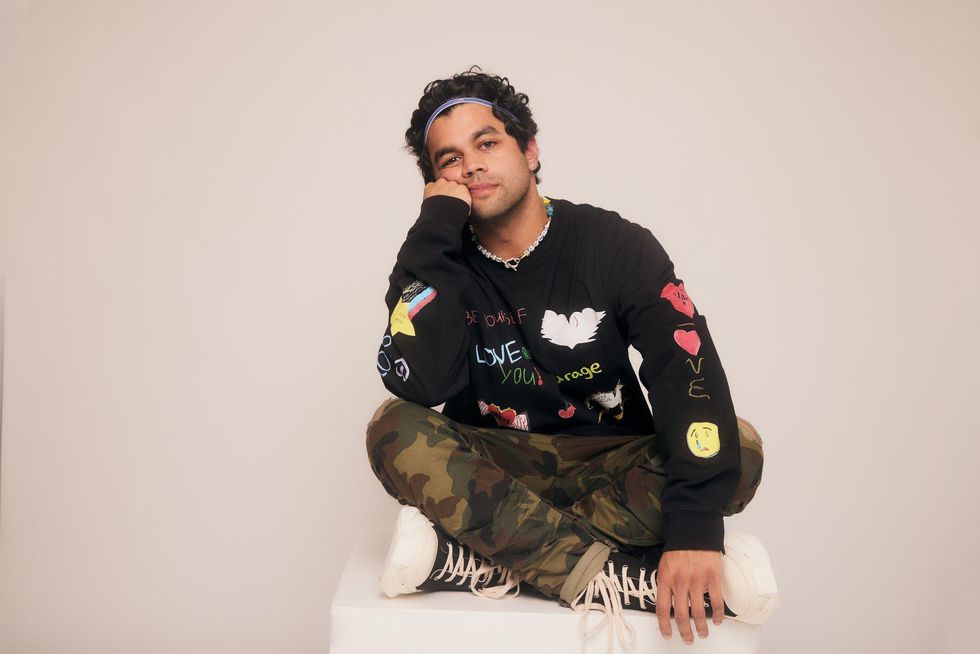 Genies CEO Akash Nigam.Courtesy of Genies
Genies has started to roll out avatar creator tools for consumers in beta, testing it with small groups of invite-only users. The company has also launched an NFT marketplace called The Warehouse, where creators can buy, sell and trade avatar creations, including wearable items. Genies gives creators "full ownership and commercialization rights" of their Genie avatar creations, according to the company, and collects a 5% transaction fee each time an avatar NFT is sold, a company spokesperson told dot.LA.
"We believe avatar ecosystems are going to shape Web3 the same way that mobile apps defined Web2," Nigam said in a statement Tuesday. "In Web3, Gen Z avatar ecosystem builders are going to be the leaders of innovation and, through our creator tools, we strive to empower their wildest imaginations, ideas and experiences as avatar creations."
Genies had raised around $100 million in funding prior to the new Silver Lake-led round. The company also recently received an investment from former Disney boss Bob Iger, who joined the company's board last month.