Biotech
Browse the latest news about Southern California's biotech startups and ecosystem from dot.LA.
Photo courtesy of Peachy
When Lex Oiler, co-founder and CEO of Los Angeles-based health care payments startup Peachy, first met for coffee with Roshan Patel, her counterpart at New York-based Walnut, she says she tried to break the ice by asking, "So—mergers and acquisitions?"

The quip came from the fact that many venture capital investors viewed the two startups as competitors, according to the founders, since both are tackling the complex web of health care payments. Walnut allows patients to pay large medical bills in manageable installments, while Peachy streamlines payment collection while also helping patients maintain and improve their credit scores.
But what may have started as a lighthearted joke turned out to be a serious business proposition. After hashing out the details over months and bringing their teams together via a shared Slack channel, the companies unveiled a partnership earlier this month that will give customers the ability to use Walnut's financing options when paying a bill through Peachy.
"Health care is so broad—no one company is just going to fix health care and be done with it," Patel told dot.LA. "Peachy and Walnut basically solve two different parts of the tech stack, and we thought combining actually creates a much more compelling solution for both patients and health care providers."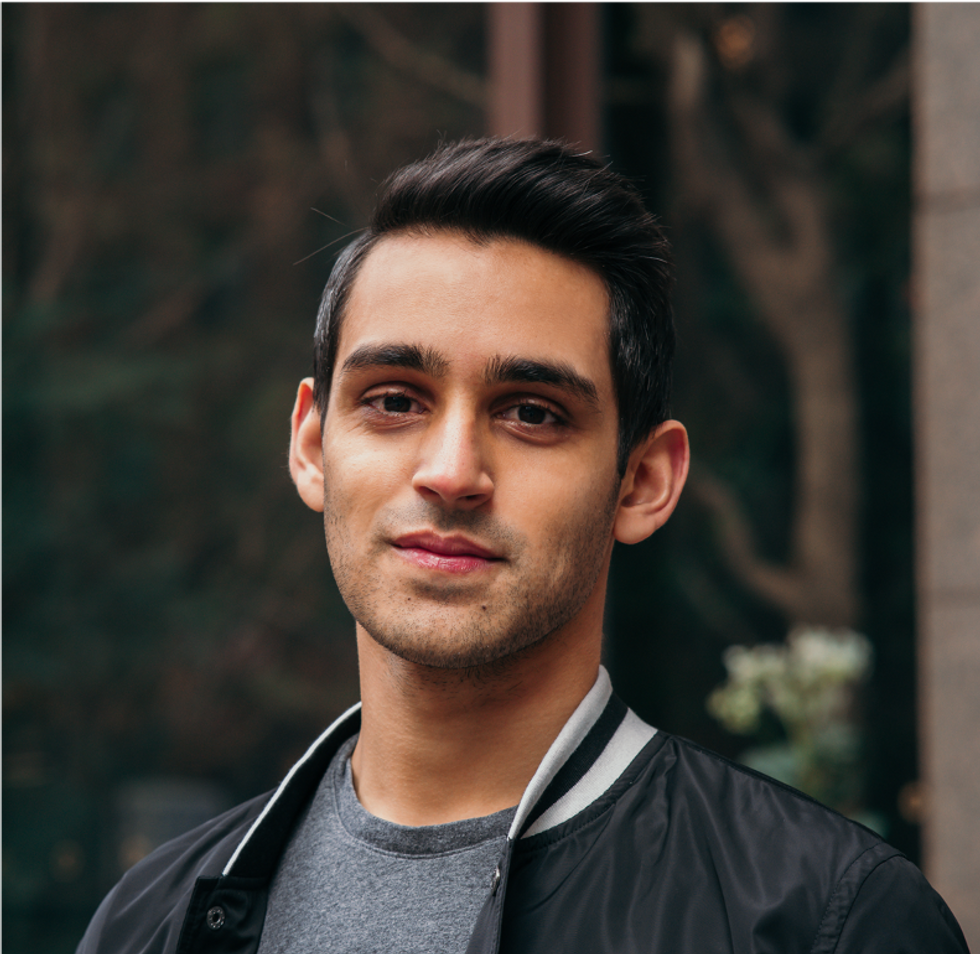 Walnut CEO Roshan Patel.
Courtesy of Walnut
Both startups were informed by their founders' trying experiences with health care payments. Patel, whose parents ran a pharmacy, witnessed their struggle to negotiate paying off an unexpected $5,000 medical bill after his sister got into a car accident. Oiler spent a year chasing a forgotten $144 medical bill that negatively impacted her credit report and made it difficult for her to get approved for a home loan.
"If you harm someone's financial health, you harm their mental health [and] their physical health is impacted," Oiler said. "Here we are 15 years later and my family, me included, we're still afraid to go to the doctor when something's wrong. Even though I have health insurance, that doesn't really mean anything."
Two-year-old Walnut—which raised $3.6 million in seed funding last year from the likes of Silicon Valley-based Gradient Ventures and New York-based Supernode Ventures—works with individuals and health care providers alike to help patients manage large bills in smaller increments, with no fees and financing options starting at 0% interest. Peachy, which was also founded in 2020, works closely with providers to make the process of paying a bill as seamless as possible; its platform sends patients bills and payment reminders via text and email, while also allowing them to pay on their phones. The L.A. startup has onboarded nearly a dozen providers to date while in beta testing.

The partnership is one of several in the works for Peachy, which will be announcing more in the coming months designed to address gaps in what Oiler considers a segregated and outmoded health care system. The founder—a self-described anti-capitalist and Medicare-for-all proponent—says she isn't interested in competing with others when it comes to health care, and is going so far as to refuse funding from insurance companies.
Peachy raised $1.9 million in seed funding in early 2021 led by investors Village Global, City Light Capital and Alumni Ventures, with $110,000 of that amount raised through crowdfunding. When the startup was fishing for more funding last summer, Oiler says she turned down two term sheets worth $2 million apiece due to fundamental disagreements over how the company should be run, and instead opted to collect some $800,000 instead. Peachy plans on fundraising again this spring.
"You put venture funding behind something, and all of a sudden it turns into a numbers game," according to Oiler. " I think that we have been really lucky at bringing on investors who trust me and my co-founder [Peachy CTO PJ Santoro] to make very smart, educated decisions based on what's best for the patient."
Related Articles Around the Web
Courtesy of Eyedaptic
A longtime executive at successful companies, Jay Cormier had been thinking about retiring in 2010.
At the time, Teridian Semiconductor, where he served as vice president and general manager, was acquired for $315 million. Cormier was working on a side project helping some entrepreneur friends with an augmented reality idea.
Around the same time, macular degeneration forced his grandmother into an assisted living facility.
That got him wondering whether AR could help the visually-impaired.
Twelve years later, Eyedaptic — the company that was born of Cormier's curiosity — is booming.
The company creates augmented reality (AR) software to help the visually-impaired.
A recent deal with Vispero, a more-established firm that makes visual aids, has greatly increased the exposure of its augmented reality glasses, giving the Orange County-based company access to a national dealer network, and jumpstarting its ability to sell its new technologically advanced AR glasses.
Sales have skyrocketed, Cormier–who serves as Eyedaptic's CEO–said, though he declined to release any specific numbers. He expects revenue to grow this year, as he works on securing more deals for sales channels, especially internationally.
OC's Tech Epicenter for Ophthalmology
Eyedaptic's success is a win for the tech community in Orange County, which has long been an epicenter for ophthalmology and eye care in general.
"The resources available [here] for that are some of the best, perhaps, in the world," Cormier said.
Eyedaptic officially launched in 2016. Its original headquarters were in Laguna Beach.
Early on, it participated in an accelerator that's part of Octane OC, a multi-faceted organization based in Aliso Viejo. Octane also hosts an annual Ophthalmology Tech Summit at the Balboa Bay Resort.
Eyedaptic was a presenter at one of the early summits, which increased the company's exposure to investors, Cormier said. He added that he finds easy access to strong tech talent on the software side in Orange County, "that is more stable than being in the Bay Area."
The company recently moved its headquarters to Laguna Hills, in close proximity to the sprawling retirement community of Laguna Woods. Cormier said that makes it much more convenient for potential customers to come to Eyedaptic's office to try out their newest products.
The company has raised around $11 million from angel investors and a recent crowdfunding round, according to Pitchbook.
A Growing Need for Vision-Enhancing Products
The market for vision-enhancing products is large, and growing. There are approximately 7.2 million visually-impaired adults in the U.S., according to the National Federation of the Blind. By 2050, the number of Americans experiencing vision loss is expected to increase — by 114% due to macular degeneration and by 169% due to glaucoma.
During the pandemic, many who were experiencing declining vision believed that what they were dealing with wasn't critical and could be delayed, Cormier said, making the problem worse.
Low vision is a common type of vision loss, occurring in about one in six people over 45. It's loss of sight that cannot be fixed by a variety of means, including contact lenses, prescription glasses or surgery, according to the Cleveland Clinic. It's not total blindness, but does include blind spots, poor night vision and blurry sight.
Legally blind means someone can not see any better than 20/200 with correction, and/or a restricted field of vision that's less than 20 degrees wide.
Eyedaptic claims it can help those with vision up to 20/800, using
AR to enhance a person's natural vision.
The company currently has four patents and another 14 are pending.
How It Works
AR is technology that overlays a digital image onto the real world. That's in contrast to virtual reality (VR), which totally immerses a user in a computer-generated scene — blocking everything else out.
Eyedaptic uses a hybrid of the two. It employs what's known as video see-through — so that users can see an enhanced image of the natural world coming through the lens of their glasses.
Unlike typical AR, there are no overlaid images. Those with low vision can't resolve overlays, Cormier said.
"It confuses them," he said.
So instead of overlaying, the company's glasses re-display images from a user's surroundings, after manipulating the images and enhancing the pixels.
The glasses are also open on the sides, to enable the wearers to continue using their peripheral vision.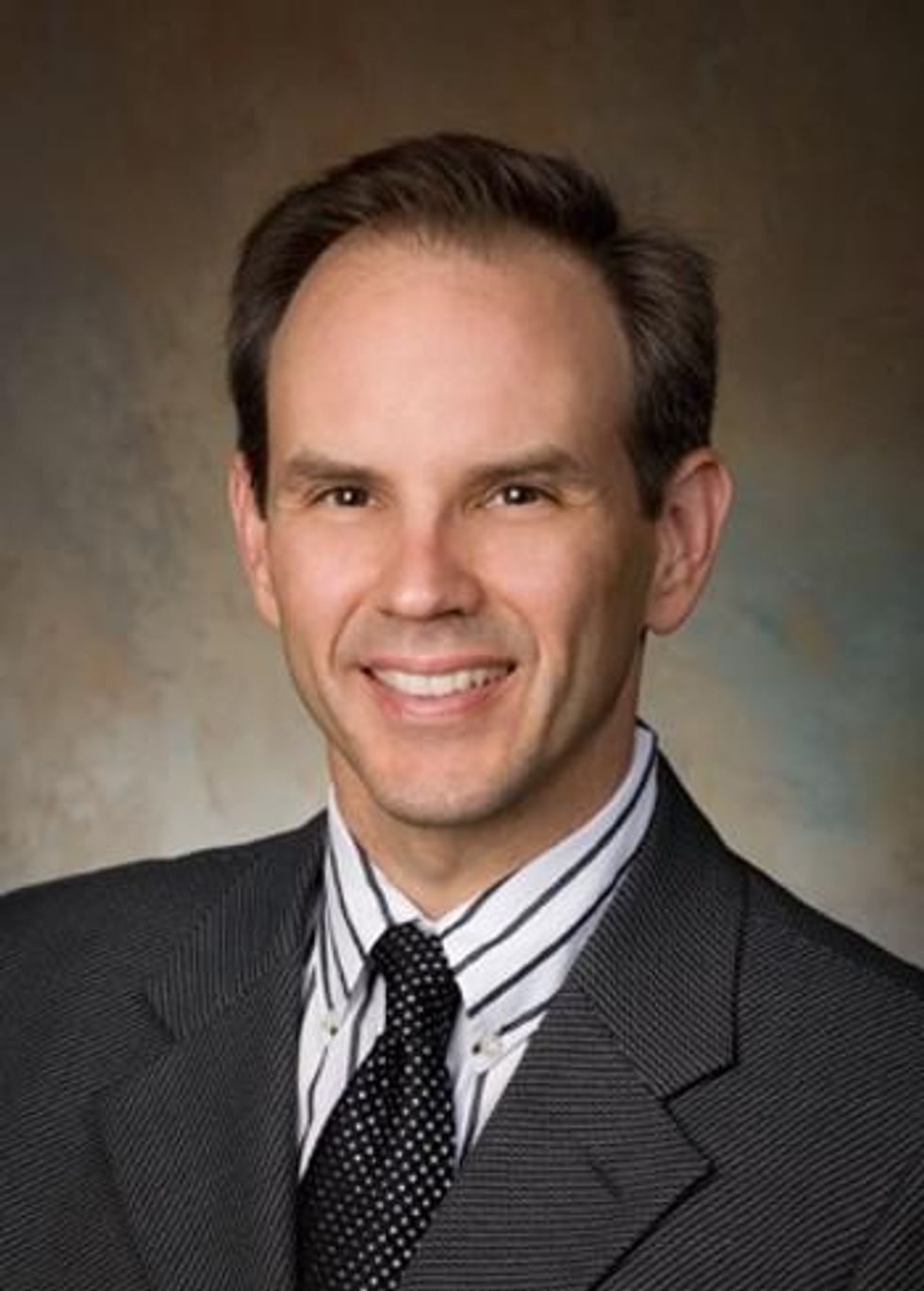 Eyedaptic CEO Jay Cormier.
Image courtesy of Eyedaptic
Eyedaptic recently launched what it says are two major upgrades: its premiere Eye3 and its Eye4 glasses.
The Eye3 is completely wireless and hands-free, with a 55-degree field of view. In addition to its internal battery, it has an external battery. This magnetic, clip-on battery enables users to swap it out as needed.
Special features of these glasses include multiple viewing modes, so users can toggle among auto zoom, plain zoom and image stabilization. There's also more available modes for contrast enhancement. Magnification is provided up to 10 times. The glasses can be used for more than 4 hours continuously, without cords or recharging.
The Eye4 is lightweight, weighing three ounces. Its features include an auto zoom mode, image stabilization and contrast enhancement.
Both models come with phones. With the Eye3, the phone is a separate accessory and used to control the glasses.
Providing high resolution is very important for Eyedaptic's customers, Cormier said. The upgraded software provides 1080p, also referred to as "full high definition."

The Eye3 sells for approximately $5,995 and the Eye4 sells for about $1,999.
The company's main competition comes from Toronto-based Esight and Pleasanton-based Iris Vision.
For Eyedaptic, "ease of use, and being able to accomplish a range of activities are very important," Cormier said.
"We have algorithms that survey the scene the customer is looking at, and will take autonomous action for the user," he said. "They don't have to be pressing any buttons or do anything. That really does set us apart. On the software side."
Cormier contrasted Eyedaptic's glasses with Google glasses, the consumer version of which only was on the market for two years, starting in 2013. Cormier described those glasses as having low-resolution, a narrow field-of-view and not evenly distributed, as the optical display was mounted above only one eye.
Our glasses "are like two high-def TV's right in front of your eyes," he said.
Eyedaptic partners with Samsung to provide its Galaxy phone, and while it focuses exclusively on software, it does work with manufacturing partners to customize the hardware.
"I think it's better for our business model and investors, and for our customers, because we can be more nimble and take advantage of the best hardware as it comes to market," Cormier said.
He declined to disclose any of his "several" hardware partners around the world, and how Eyedaptic works with them to customize the hardware.
Keeping People Independent
For Cormier, it's not just about helping people see better. It's about keeping them independent for as long as possible. He noted recent studies that show a strong link between visual impairment and cognitive decline.
Mitul Mehta, a vitreoretinal surgeon at the Gavin Herbert Eye Institute at UCI and one of the optometrists Cormier initially sought out to help him fully understand the condition, is now a co-founder of the venture. He serves as chief medical officer.
The other co-founders are Dave Watola, the company's CTO, and Brian Kim, an opthalmologist who functions as a medical advisor.
His grandmother, for one, would have benefitted from Eyedaptic's glasses, Cormier said.
"I wish she was here to use these," he said. "I think they would have greatly helped her stay independent and enhanced her quality of life."
His father is now experiencing macular degeneration, "so the glasses can help him and others across the world," he added.
From Your Site Articles
Related Articles Around the Web
Image courtesy of ImmPACT Bio
When Sumant Ramachandra first stumbled upon oncology startup ImmPACT Bio, the Harvard Medical physician-turned-pharmaceutical executive was preparing to move his family to Los Angeles from Illinois, where he had worked as Baxter International's president of pharmaceuticals. Though he had spent recent years running research and development arms and managing regulatory processes, Ramachandra's background in immunology and oncology drew him to the company.
"It was a bit like coming home—and very humbling to see how far the field has gone from the time I was a researcher in the late 1990s to where it is today," Ramachandra said.
Ramachandra joined Camarillo-based ImmPACT Bio as the company's new president and CEO in November, at a time when the startup was drawing the attention of venture capital firms after showing promising early results in treating non-Hodgkin's lymphoma. That progress has now paid off: On Thursday, the company announced a $111 million Series B funding round led by venBio—a prolific investor in cell therapy and cancer treatments—as well as Foresite Capital and Decheng Capital. The new funding follows an $18 million Series A round that ImmPACT raised in 2020.

ImmPACT Bio President and CEO Sumant Ramachandra.
Courtesy of ImmPACT Bio
The five-year-old firm is one of several creating promising cancer therapies known as CAR T-cell therapies, which use genetically-engineered T-cells to identify and eliminate cancer cells. Large players in the biopharma world, including Santa Monica-based Kite Pharma and Thousand Oaks-based Amgen, are looking to treat a variety of diseases using CAR T-cell therapy.
But there are still problems with the technology. Current CAR T-cell treatments of non-Hodgkin's lymphoma struggle with antigen escape—which is when the immune cells on the tumor deplete, allowing it to grow or come back. A weakened immune system has trouble attacking cancers because they sometimes secrete molecules that suppress the immune system, and a number of patients end up relapsing after treatment.
The company's CAR T-cell therapies aim to address those issues and more, by engineering a patient's own cells to be able to bolster the immune system. A phase 1 clinical trial at UCLA is showing promising results: Seven out of eight patients, all of whom had undergone several other cancer treatments before being dosed, achieved complete remission.

"You're talking about a potential best in class," Ramachandra said. "And a potential best in class therapy means maybe this can be taken to the centers that are currently not doing CAR T-cell therapy… Maybe there's a potential to make this more broadly applicable and available to patients."

Though promising, technology will need to evolve for this process to scale. Genetically engineering a patient's own cells and dosing them can take more than a week, which can be too long a wait for late-stage cancer patients who have already tried several other treatments. Other companies are working to create off-the-shelf CAR-T therapies using other peoples' cells, which would allow cancer patients to get treated faster. But those therapies can also pose a danger to a cancer patient's weakened immune system.
ImmPACT Bio will use the funding to move its headquarters to West Hills, in the western San Fernando Valley, and grow its team in manufacturing and research. The company also announced Sheila Gujrathi, a longtime biotech veteran who held leadership positions at Bristol Myers Squibb and Genentech, as the new chair of its board of directors.
"It's a really exciting period to be experiencing here," Ramachandra said.
From Your Site Articles
Related Articles Around the Web