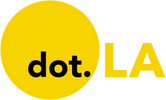 Get in the KNOW  
  on LA Startups & Tech  
X
Biotech
Browse the latest news about Southern California's biotech startups and ecosystem from dot.LA.
Source: Sensydia
More than six million U.S. adults are currently living with heart failure. By 2030, that number is expected to climb to nearly 8 million.
Currently, the way to test for heart failure is a painstaking process known as cardiac catheterization.
Simply put, the procedure involves inserting a tiny tube into a blood vessel in someone's arm or leg and injecting a dye that's visible to an X-ray. Pressure and flow of blood in the heart are measured, and the photos taken via X-ray show where the heart or arteries are damaged or blocked. Hazards of the process include strokes or heart attacks, tearing arterial lining or blood clots.
The process is also "really expensive, it takes up to tens of thousands of dollars to do it, and it's invasive," explained Anthony Arnold, CEO of Westwood-based Sensydia. Which is why Arnold is developing and testing an alternative approach. Sensydia's Cardiac Performance System (CPS) uses biosensors and artificial intelligence to scan for irregularities in a person's heart. The biotech company just raised $8 million to continue development on its technology.
"These are very exquisitely sensitive biosensors, microphones, in essence, and the data they collect is a tremendous amount of data, Arnold said "My engineers tell me that from those four sensors and 10 heartbeats, we may have 30,000 discrete, identifiable features that happen in everybody's heartbeat."
Arnold noted that it'd be impossible for a human to sort through all that data in a timely manner. But once the AI has made its conclusions, a qualified doctor makes the final diagnosis. "It's not just a needle in a haystack, sometimes we need a combination of three or four needles," referring to the data points in a reading that could lead to a patient's heart failure diagnosis.
Then, according to Arnold, "you train the computer on what you're looking for and let it help you sniff out the features and classifiers that are the right ones to correlate. It can be immensely more efficient [and] eventually we see this being done in the cloud."
The technology was designated a breakthrough device by the U.S. Food and Drug Administration in January 2022. "There was a time when it was very hard for startups to deal with FDA, but I'd say for quite a while FDA has been relatively startup-friendly," Arnold added. Alongside going towards device development, Arnold said some of the funding will be used to attain full FDA certification by 2024.
Sensydia's May 9 raise was led by Orlando Health Ventures. New York-based Colle Capital Partners and Utah-based Frontier Venture Capital also joined. Arnold said Sensydia has raised $17.5 million since its launch in 2015.
While AI is a hot topic now, Arnold said that the plan at Sensydia was always to incorporate machine learning into its sensors. "It was always an AI play," he said.
In fact, the company was originally part of UCLA's Technology Transfer program, which exists to back and develop startups led by entrepreneurs from the university. Sensydia founder and chief medical officer Dr. Aman Mahajan was the chair of UCLA's medical center until 2018, when he began working for the University of Pittsburgh.
Arnold said that once the devices are certified Sensydia plans to sell them to emergency rooms, hospitals and specialist physician offices, as well as to primary care physicians with older patients. Eventually, the goal is for the CPS to be in mainstream pharmacies like Walgreens, just as blood pressure monitors are.
"We haven't even scratched the surface of what we can do with AI in healthcare," Arnold said. " I think the broader applications will be to comb through masses of data from multiple health systems – [and] insurers are probably uniquely suited to do this – to really uncover paradigm-shifting ways to treat patients."
Evan Xie
Agoura Hills-based clinical biopharmaceutical company Acelyrin went public on the NASDAQ markets May 5, securing one of Los Angeles' most valuable initial public offerings in two years.
The IPO priced Acelyrin's 34.5 million shares at $18 apiece, netting the company $621 million. It is now trading under the symbol SLRN.
The listing was not only the largest in Los Angeles, but also nationwide – second only to Irvine-based electric automaker Rivian's massive $12 billion IPO in November 2021. It's also larger than any of the biotech IPOs that happened last year.
Acelyrin was founded by CEO Shao-Lee Lin in July 2020. Instead of creating its own drugs, Acelyrin is in the business of acquiring, developing and commercializing medicines.
Its main product is a drug called Izokibep which is currently in clinical trials. According to Acelyrin, Izokibep can treat a number of issues including psoriatic arthritis (arthritis that people with the autoimmune disease psoriasis sometimes develop), uveitis (a condition in which the middle layer of the eyeball gets inflamed), and hidradenitis suppurativa, a skin issue that causes small painful lumps to grow underneath skin.
Lin wasn't available to comment, but told the Wall Street Journal about the IPO timing, "it seemed like the right time to approach the public markets and present our story." Lin also said she thought Acelylrin's stable of drugs was strong enough that it could successfully weather the public markets.
While the U.S.' IPO market remains pretty stagnant, biotechnology companies are showing more activity than other sectors. Startups across the board are both seeing fewer exits and less value from them, and both investors and founders are extra cautious about sending startups out to rickety public markets.
Morgan Stanley recently predicted that the healthcare industry – specifically, pharmaceutical companies looking to acquire new biotech businesses and their patents – are poised to weather the mild recession coming out of the global COVID-19 pandemic. In 2022 only 22 biotech companies went public, compared to 110 in 2021, according to NASDAQ.
It remains to be seen if this IPO is indicative of a larger trend of biotech firms embracing public markets again. But Acelyrin's public debut is notable because it actually upsized its offering because of investor and underwriter demand, adding roughly 50% more shares than the original 20.6 million.
Now valued at $2.1 billion, Acelyrin was quickly scooping up venture and private equity funding prior to the IPO. It raised roughly $558 million before going public, including in Series B and C rounds worth more than $100 million in 2021 and 2022. One of Acelyrin's backers is Westlake Village BioPartners, a repeat investor based on the border of LA and Ventura Counties.
In its first day of trading last Friday, Acelyrin saw its share price climb 30%. As of this writing, it's now up about 1.2% to nearly $25 per share.
Photo: GigXR
Santa Monica-based GigXR is aiming to meld mixed reality with real life to create the most immersive training experience for medics that don't otherwise have reliable access to cadavers.

GigXR was founded by David King Lassman in 2019 to build realistic mixed-reality simulations. According to CEO Jared Mermey who was previously an angel investor and joined the company in February 2022, using a mixed-reality learning module allows for "basically unlimited repetition," and added, "there's no marginal cost to using software."
It's an interesting proposal, particularly for members of the armed forces. Mock surgeries, Mermey said, often are time-consuming to set up and break down. Not to mention that there's long been a shortage of cadavers to learn from. To that end, Mermey envisions a time where combat medic training is as simple as putting on a headset or picking up a smartphone.
Currently, GigXR makes mixed-reality simulations to be used on either Microsoft's HoloLens 2 or iPhone and Android phones. Their proprietary software allows instructors and students using headsets to see both the people around them and an immersive physical environment, such as a mock surgical bay or operating room.
Mermey said GigXR is developing a library of training modules, some custom-built, like one for the U.S. Air Force's 354th Medical Group based in Eielsen, Alaska. The Air Force signed a second Small Business Initiative Research contract worth $750,000 to use GigXR's tech in late April after initially signing on in July 2021.
"It'd be hubris for any company to say, hey, we're going to build everything," Mermey added. "So what we let our customers do is curate and manage a custom catalog of mixed reality experiences." The simulations, nicknamed HoloScenarios, are clinical simulations that run the gamut. They include patients with respiratory illness, cardiac life support, and Holohuman, a mixed reality human cadaver.
GigXR's simulations are both built in-house and with third-party partners, Mermey said. The company also has training modules that place the viewer up close to the heart, lungs and kidneys.
Mermey said GigXR is working with Michigan Medicine to create a neurology simulation that's expected to go live by June. Much of the simulations are built using game development engines with the assistance of human artists and programmers.
The nature of some of the simulations, especially for the USAF, is graphic. Many of the combat medical scenarios are based on real battle wounds. Mermey said his designers have to have fortitude and "intestinal tolerance" to create the training modules. Besides the USAF, GigXR's clients include the Kaiser Permanente School of Medicine, Leeds University and the University of Queensland.
The startup has raised $8.5 million since its launch, mainly from angel investors, Mermey said. He noted that starting the company shortly before a pandemic where everyone was embracing different ways to learn and work remotely was unintentional but advantageous timing.
"The market learned so much from COVID about how the way they teach and train and perform simulations needs to evolve, such that it can take advantage of these immersive technologies," Mermey said.
Mermey unequivocally said he expects the mixed reality market to grow as more people embrace XR for education. "Particularly in medical nursing schools, incoming students expect this type of technology and they want to learn this type of technology," he noted. "Therefore in order to recruit, [schools] need to implement it."
Editor's note: This story has been updated to reflect the value of GigXR's second SIBR contract with the U.S. Air Force.