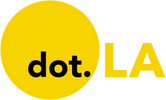 Get in the KNOW
on LA Startups & Tech
X
Harri Weber
Harri Weber
Harri is dot.LA's senior finance reporter. She previously worked for Gizmodo, Fast Company, VentureBeat and Flipboard. Find her on Twitter and send tips on L.A. startups and venture capital to harrison@dot.la.
Courtesy of Welcome Tech
Welcome Tech, a Los Angeles-based startup building financial tools and services for immigrants in the U.S., has raised $30 million in new funding to bridge the gap between the $35 million Series B round it raised last year and a future Series C round.
Atlanta-based venture capital firm TTV Capital led the round. SoftBank's Opportunity Fund also chipped in, as did San Francisco-based VCs Owl Ventures and Next Play Capital and Abu Dhabi-owned Mubadala Capital. The new funding takes Welcome Tech's total capital raised to $70 million.
In addition to providing banking and digital wallet services geared toward immigrant communities, the startup also offers health care services and auto insurance, among other offerings. While Welcome Tech currently focuses on the Latinx community, it eventually aims to serve other immigrant populations in the U.S. and globally.
"What we're about is building a better operating system for immigrants and immigration," Welcome Tech co-founder and CEO Amir Hemmat told dot.LA. He noted that the company's primary product, SABEResPODER, recently crossed 3 million users. "We're enabling this community to connect to critical services like a fee-free bank account or a fair path to credit, but that's really just the beginning," Hemmat said.
Welcome Tech said its team has quadrupled in size, to 80 staffers, since it raised its $35 million Series B last April. Among the additions was Brooke Norton Lais, a former executive at fintech firm Green Dot who joined Welcome Tech as its first chief marketing officer in January. (Green Dot happens to be Welcome Tech's banking partner.)
The company plans to use this latest funding—as well as a Series C round that it's looking to raise in the near future—to further grow its team and its products, including a new credit card that it expects to launch later this year. As well as unveiling the new funding on Thursday, Welcome Tech announced that Telemundo marketing executive Mónica Gil and former Obama White House special counsel Michael Camuñez have joined its board.
Though Hemmat said Welcome Tech tries to stay out of politics, the startup's website features a quote from businessman Jeb Bush Jr., the nephew of former President George W. Bush. Asked about the former president's legacy—which includes overseeing the creation of the U.S. Immigration and Customs Enforcement agency (ICE)—Hemmat said Welcome Tech has "attracted people from all sides of thought toward what is a practical and pragmatic way to solve a real problem."
"The policymakers sit at the top of the white castle and, you know, they don't actually impact the day-to-day practical needs [of immigrants]," said Hemmat. "We're really the first to think about, 'How do you create value for this consumer, rather than extract value from this consumer?'"
From Your Site Articles
Related Articles Around the Web
This is the web version of dot.LA's daily newsletter. Sign up to get the latest news on Southern California's tech, startup and venture capital scene.
While venture capital has generally trended toward ever-larger funds in recent years, a growing number of so-called "micro" VCs are bucking the trend—and potentially helping to "democratize" the industry in the process, according to a new analysis by PitchBook.

Depending on your outlook, you might think the term "micro-fund" a misnomer; Pitchbook and CBInsights describes any fund coming in at under $50 million as "micro," while Crunchbase casts an even wider net by defining them as sub-$100 million. Yet most such funds are typically a fraction of that size—less than $15 million on average, per PitchBook's report.
As the average VC fund size shot up to $188 million last year, micro VCs set records of their own; there were at least 339 sub-$50 million funds raised in 2021, totaling to almost $5 billion in commitments, according to PitchBook. Kyle Stanford, a senior analyst at the data and research firm, suspects that the actual number of 2021 micro-funds "will likely approach 400" as PitchBook continues to gather more data. In any case, the tally was greater than ever before and up nearly 12% from the 303 micro-funds raised in 2020.
The latest micro-funds to land in Los Angeles include Emmeline Ventures, a new all-female-led fund aiming to raise up to $8 million, and the Leonardo DiCaprio-backed Regeneration.VC, which closed a $45 million sustainability-focused fund in March. There's also Wonder Ventures, the Santa Monica-based VC that in January launched a new $31 million fund focused exclusively on early-stage, L.A.-based startups.
On the one hand, rising deal sizes and valuations may put smaller funds at a disadvantage. But across seed and pre-seed deals, especially, micro VCs "drive trends from the beginnings of venture, and we believe they will continue to do so," Stanford wrote. "Not only do they provide capital to the youngest companies, but they also offer benefits to the industry that larger funds cannot."
Those upsides include supporting tech hubs beyond Silicon Valley and New York (where check sizes are typically smaller) and providing an entryway for new investors and smaller limited partners to join the scene. "In many ways, [microfunds] help democratize VC," according to Stanford.
"Whether it be through increased opportunities to access the investment strategy, raise capital, or grow an investment firm or VC ecosystem, micro-funds offer keys to many," he concluded. — Harri Weber

Loaded, a Los Angeles-based talent and marketing agency focused on gaming brands and creators, has secured a fresh $20 million growth equity round led by L.A. private equity firm Coral Tree Partners.
Loaded works with popular gaming streamers like AnneMunition and Sydeon, as well as large brands like Apple's Beats and Amazon's Prime Gaming.
The agency recently shook up its C-suite, elevating chief operating officer Josh Swartz to CEO. It also brought in former FaZe Clan executive Jeff Pabst as its new COO and ex-Riot Games executive Bridget Davidson as president of talent. Coral Tree executives Alan Resnikoff and Henry Shapiro have joined Loaded's board after the private equity firm's investment, Axios reported.
Loaded plans to use the new funding to grow its talent business and scoop up other gaming-focused companies, Pabst said on Twitter. Potential acquisition targets include analytics firms as well as Web3- and metaverse-focused companies, Swartz told Axios.
Originally based in Columbus, Ohio, Loaded merged with two other esports firms, Noscope and Catalyst Sports and Media, in 2018 to form gaming group Popdog. At the time, the newly merged company reportedly raised $9 million from investors including Makers Fund and Korea Investment Partners.
Related Articles Around the Web