Social Media
Browse the latest news about Southern California's social media startups, established companies and technology from dot.LA.
Matthew Rosenberg fell madly in love with a woman at Burning Man a few years back and started traveling the world with her living out of Airbnbs. But the excitement, he said, soon wore off as he found himself constantly planning for the next move.

The co-founder of mobile video editing app Cameo (not to be confused with the celebrity greeting app of the same name) created Welcome to make it easier to travel. A sort of social Yelp for travelers, the AI-fueled app launched in the Apple store on Thursday.
"I found myself in these beautiful places, and instead of enjoying the moment I found myself trying to figure out where we're going to go after," he said. "That meant looking through websites and maps and getting lists from friends. I don't want to worry about that because that's a great thing for tech to figure out."
There are 6.5 million listings in Welcome's database with more than 300,000 curated recommendations from around the world. Those include a map of museums and other events nearby.
Welcome uses "Street Team," professionals that capture custom footage of local eateries, venues and activities providing an immersive experience. Those videos are then placed in feeds.
Similar to other social platforms, Welcome has a feed that allows users to create and share from their profile. That data is then used to determine recommendations for the user. The app also captures account blogs, news articles and other online travel and food stories.
"When we travel, we don't plan the way that our parents did. I've never used a travel agent and I don't really follow itineraries," he said. "For this new generation, the way that people see the world, they will wake up in a place and ask themselves what do I want to do today?"
Rosenberg created the app with the help of his former co-founders at Cameo, Peter Gerard, Mark Armendariz, and Mark Essel, which was sold to Vimeo in 2014 for an undisclosed amount.

The app has three main views. One of them is a smart map that will show you concerts and other events. The second is where your likes are stored and the last tab is your feed similar to how Instagram works.
Welcome raised $3.5 million in seed funding from Accel Ventures, a global venture capital firm that has backed Slack, Spotify, Squarespace with participation from Lakestar Ventures.
Rosenberg said the funds will go toward building up better data points around the world.
"We're an app that always has the answer to where you should go now," Rosenberg said.
When the pandemic forced entertainment to go virtual, it created a crush of rookie influencers on Twitch and YouTube looking to cash in on the creator industry.
StreamElements, an Israeli streaming services company with leadership based in Los Angeles, picked up steam by measuring that streaming content for free. The company's platform usage grew 233% over the last year, largely catalyzed by the pandemic.
On Wednesday it raised $100 million led by SoftBank's Vision Fund 2. The funds will help it to build out its platform, add to its troves of data on streaming and recruit more streamers to join its steadily growing count of users.
"Because of the quarantine mandates, entertainers flocked to live streaming platforms to connect with their fans," Hirsch said.
The pandemic spurred the growth of live streaming on platforms like Twitch, which surpassed 2 billion hours watched this year. Non-gaming content on Twitch also continues to attract more viewers, and since 2020 people have tuned into over 4 billion hours of non-gaming related content. YouTube Gaming reported it had over 40 million active gaming channels streaming regularly and surpassed 100 billion hours watched last year.
"One of the other big changes is that brands are now coming to us to coordinate sponsorship activations rather than us having to educate them about the market and our role in it," he said.
StreamElements reported that 1.1 million creators use its broadcasting and monetization services, up from "a couple hundred thousand users" a year ago. The company added that 60% of its top creators (people with over 20,000 views) use its broadcast tools but none of them pay to do so – the service is free. Instead, the company makes money by taking a cut once it connects brands to influencers for sponsorships.
But its fate is tied to the success and strategies of streaming platforms like Twitch and YouTube, where it measures content.
And it's not alone. Texas-based Restream operates a similar model for creators to get monetized, and so does San Francisco-based StreamLabs. Santa Monica-based Mobcrush is also a player in this space, but it focuses on gaming and live streaming exclusively on mobile devices, contrary to StreamElements' focus on all devices.
StreamElements offers its streamers the ability to earn donations through its platform while they're live, and it doesn't take a cut – though they do take a percentage of merchandise sales facilitated through the platform.
"As a creator-first company, our goal is to help them make money rather than making money off them," CEO Gil Hirsch said. "We never take a cut from their tips when they use our tipping service."
The round brings StreamElements' funding to roughly $111 million since its 2017 launch, according to PitchBook Data Inc. New investors MoreTech Ventures and PayPal Ventures also joined the round, along with existing investors State of Mind Ventures.
The raise also comes with a shake-up in the executive suite. Co-Founder Hirsch took over as CEO from co-founder Doron Nir, who will now serve as the company's president and focus on building out the U.S. business.
StreamElements also named Yuval Tal as chief operating officer, Jason Krebs as chief business officer, and Udi Hoffmann as CFO. The company has offices in Culver City, but is operating remotely for now.
Hirsch said the funding will mainly be used to expand StreamElements to other platforms and focus on analyzing the video-on-demand market, a newer area of focus for the company.
"This type of focus requires a larger workforce so extensive recruiting comes with the territory, including ensuring we have best-in-class executives to lead the charge," Hirsch told dot.LA.
From Your Site Articles
Related Articles Around the Web
One of the largest influencer marketing companies, a Culver City-based startup that's helping Disney, AirBnB and Amazon build social media campaigns, is getting larger as demand for data on social media stars grows.

CreatorIQ, a marketing analytics company, is acquiring a similar company called Tribe Dynamics for roughly $70 million.
The cash and stock deal announced Sept. 21 comes less than a week after CreatorIQ raised $40 million to scale its operations and invest in fine-tuning the artificial intelligence systems it uses to get precise measurements of a brand's digital footprint.
Both companies use artificial intelligence to analyze market trends and gauge if marketing is working. As influencers become the default spokespeople for big-box brands, companies are shelling out to predict who's the best voice to sell specific products.
CreatorIQ CEO Igor Vaks
CreatorIQ CEO Igor Vaks said each company prioritizes measuring a different subset of influencer marketing campaigns, which is why combining them made sense.
San Francisco-based Tribe Dynamics tracks what co-founder Conor Begley calls "earned media," a term to describe advertising that the company doesn't pay for, like people flexing their Tesla on Instagram.
The car owner isn't paid by Tesla for the ad, but posting about it does usually benefit the brand anyway, and this sort of shadow advertising is a key metric in helping brands to truly determine how they're viewed online.
On the other hand, CreatorIQ focuses on paid interactions where brands enlist influencers to sell their products and prioritizes data on direct activations.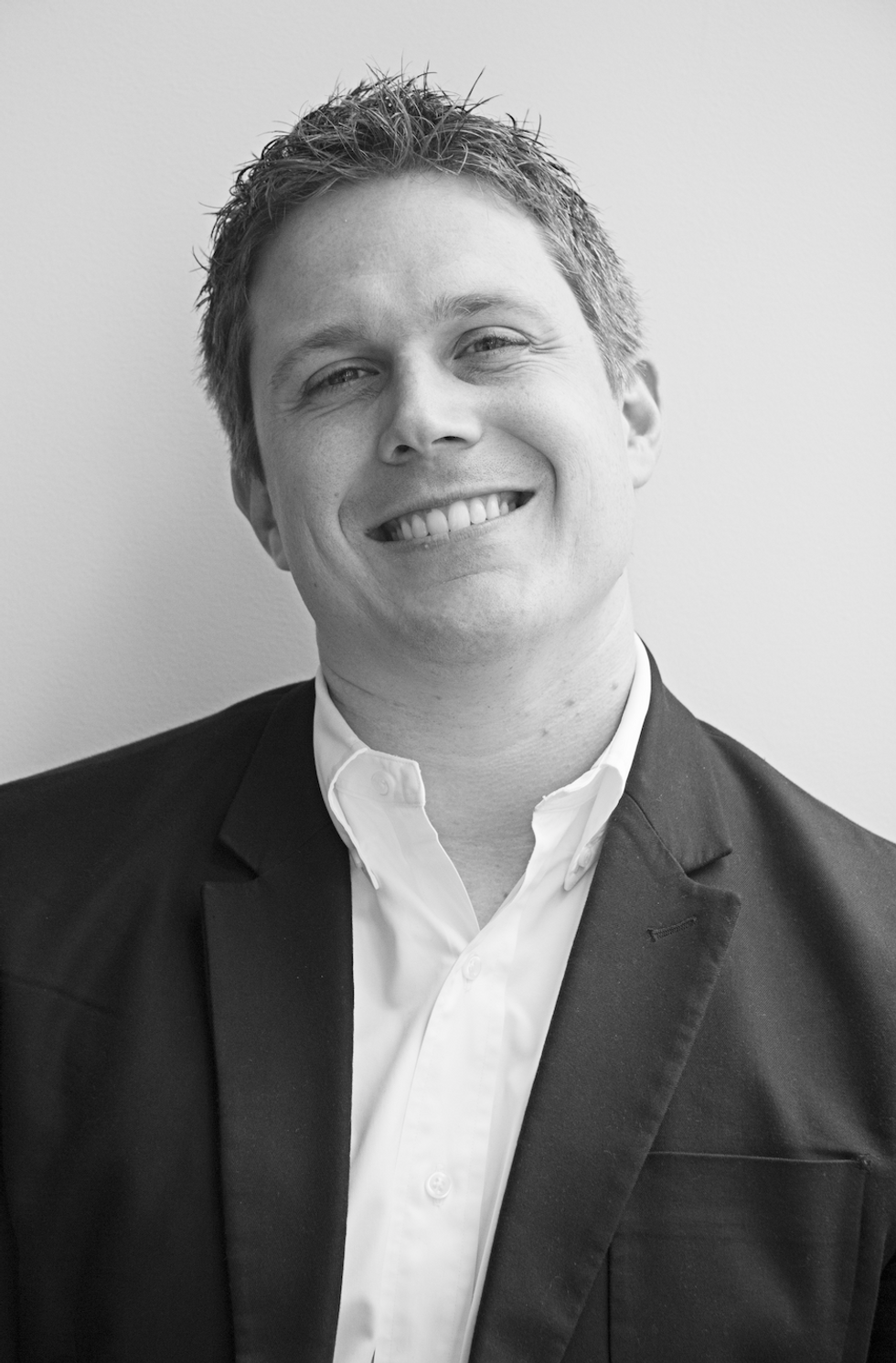 Conor Begley
"The companies are very complementary. Together, this will enable us to give brands and agencies a 360-degree look at both paid and earned influencer marketing programs," Vaks said in an email.
Begley said the company was looking to raise funding but instead opted to take the buyout, because it'll give Tribe Dynamics access to areas of marketing intelligence it wasn't previously tracking, as well as support to grow.
Tribe Dynamics tracks the metrics of fashion and beauty campaigns, but it doesn't have a hold on other industries like automotive, publishing, entertainment and gaming.
Tribe Dynamics will operate under its existing brand, as will CreatorIQ, but going forward the teams will share technology and staff as they continue working remotely. The two have about 500 customers combined, Vaks noted. CreatorIQ's database of influencers is about 23 million strong.
"Looking at CreatorIQ, and specifically its position in the market, I believe that right now, it is the biggest both by revenue and by headcount," Begley said. "That was, frankly, part of the motivation, because as these things start to scale up, you get significant advantages around being number one… additional access to capital (and) better access to partnerships."
Grand View Research estimates the global influencer marketing industry this year is valued at $7.68 billion, and noted it expects the market to grow roughly 30% by 2028.

Begley argued that figure seems low and pointed to valuations of influencer-created brands that Tribe Dynamics tracks – like Kylie Jenner's Kylie Cosmetics, which was valued at $1.2 billion two years ago. Anastasia Beverly Hills, another influencer-helmed brand that Tribe Dynamics analyzes, was valued at $2.5 billion in 2018.
"If you actually think about the amount of value that's getting created by the businesses that are being counted," the overall industry valuation should be more, Begley posited. "I think it's actually much, much bigger… If you start to bake in the brands that these people are creating, it gets really big really fast."
CreatorIQ has raised roughly $80 million since its launch in 2014, and its biggest clients include Unilever, Disney and Sephora, which it'll add to Tribe Dynamics' growing portfolio of luxury retailers like Gucci, Coach and Dior and fast fashion brands like FashionNova and Gymshark.
Vaks said the deal gives CreatorIQ access to even more data, which positions it to become a more well-rounded player in the influencer analytics space.
"We're also looking forward to bringing Tribe's capabilities to a wider cross-section of industries like gaming and entertainment," Vaks said. "Influencer marketing measurement is something that will benefit every category, not just beauty and fashion."
From Your Site Articles
Related Articles Around the Web