Social Media
Browse the latest news about Southern California's social media startups, established companies and technology from dot.LA.
Social video app Triller's parent company TrillerNet announced two acquisitions Wednesday, along with a new CEO.

The startup acquired Palo Alto-based Amplify.ai, which offers brands an AI chatbot tool to interact with consumers. It was previously integrated into Triller and will now become a wholly-owned subsidiary of TrillerNet, which says it will use the tool to "offer brands and advertisers a unique, fully comprehensive branded content experience, starting with influencer-created short-form content from [Triller] which is pushed through the wider internet while using Amplify's AI tools to properly match the content to consumer," according to a statement.
As part of the deal, Amplify AI's CEO Mahi de SIlva, who was already a TrillerNet board member, will become TrillerNet's CEO. Mike Lu will shift from TrillerNet's CEO to president, and will focus on investor relations.
In a separate deal, TrillerNet also has acquired FITE, a live-events and pay-per-view streaming platform focused on sports. The two companies had previously collaborated to distribute Triller-sponsored boxing matches, and FITE will now become the exclusive global distributor for Triller Fight Club, another of TrillerNet's relatively new subsidiaries.
"The deal represents our ambitions to not only expand Triller Fight Club and grow FITE's distribution relationships, but also to reimagine what, how and when premium music, sports and entertainment is delivered to today's audiences," said Bobby Sarnevesht and Ryan Kavanaugh, who together own the majority of the company's shares, in a joint statement.
Terms of the deals were not disclosed.
The moves represent a continuation of Kavanaugh and Sarnevesht's expansion of Triller, over which they took a controlling stake in late 2019. Late last year the company sponsored a fight between Mike Tyson and Roy Jones Jr., which reportedly generated $80 million in pay-per-view revenue. The company has also recently created its own star-studded content network TrillerTV, launched an NFT marketplace and acquired online rap-battle platform Verzuz.
Sources familiar with the company previously told dot.LA that Triller has explored going public via a SPAC. Those sources said the valuation of the potential move would be dependent on the completion of a series of potential acquisitions. It is not immediately clear whether Verzuz, Amplify.AI or FITE were the targets, nor whether the SPAC plan will still go through.
From Your Site Articles
Related Articles Around the Web
The new chief executive of MeWe, the social network that billed itself the anti-Facebook, wants to lure in Hollywood talent — and is eyeing advertisers.

The move, steered by veteran tech and Hollywood executive Jeffrey Edell, is a departure for the Los Angeles company, which promises users it'll protect their privacy and prohibit manipulative algorithms with an ad-free network.
"I want to stay true to the privacy and those efforts, but I don't think it makes sense personally to be the quote anti-Facebook publicly," said Edell, who most recently was president of the entertainment and licensing company WTG Enterprises.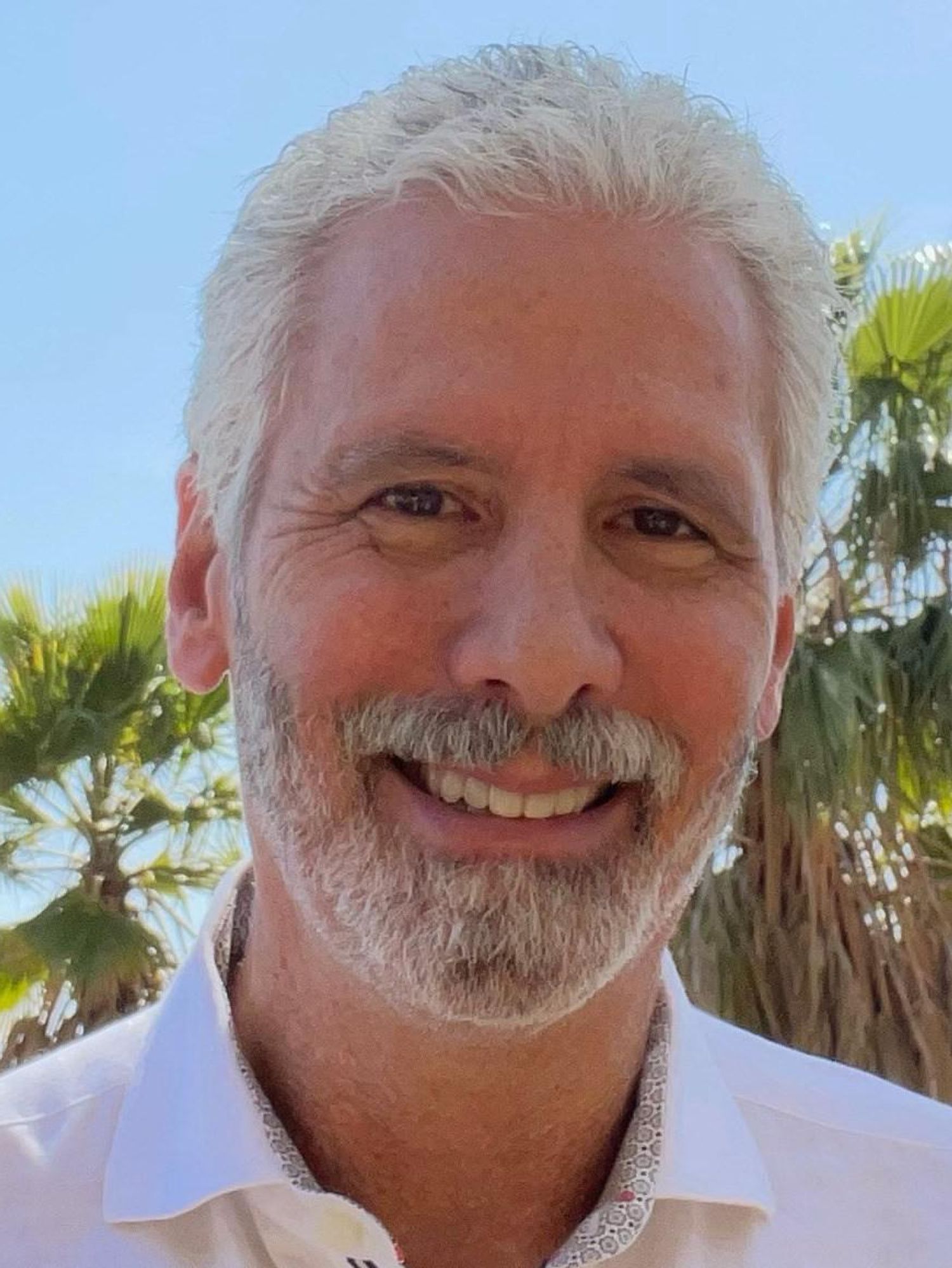 MeWe chief executive Jeffrey Edell
Since replacing founder Mark Weinstein — now the company's "chief evangelist" — last week as the network's chief executive, Edell has already signed on the comic duo Cheech Marin and Tommy Chong, better known as Cheech & Chong, to help promote the site.
"What I want to do is make the experience at MeWe an experience of chat and socializing around content, whether it be voice content like music or content that you would see documentaries, niche-based content, things like that," Edell said. "It would be really cool to have the ability to Chromecast or Rokucast, if you will, content that we would licensed or in our control and be able to have chat groups and socialize in and around that content."
The former chairman of Intermix Media, the parent company of MySpace, and a longtime executive for media distribution and licensing companies, Edell said he will use his Hollywood connections to build up partnerships. He noted that MeWe is already in talks with A-level talent.
About 17 million users are signed up worldwide for the free version of MeWe, about half in North America. The Culver City-based site appealed to some of those users by selling itself as privacy focused, with a "Privacy Bill of Rights" that vowed not to manipulate, filter or change newsfeeds or use facial recognition technology.

It kept those protections.
Unlike Facebook or Twitter, MeWe's revenue comes from subscribers who pay a monthly or annual fee to talk with a camera, access private chat rooms and get free emojis and other perks. Weinstein told dot.LA in March that the social platform makes $1 million each month from those subscribers alone.
Weinstein wouldn't disclose how many users pay for their accounts, but said 95% use the free version. MeWe has raised about $24 million from "high net-worth individuals," Edell said. And it's seeking another $20 million of funding from venture firms as it looks forward to creating new offices in a post-pandemic world.
Edell vowed to "stay true to the concept of privacy and security and protection of people's personal information." But, he says, he's open to partnering with advertisers to "give people the opportunity to make choices of what it is they want to see, listen to and do."
Until recently, the social network has relied on users' discontent with big social networks like Facebook to grow its base. When Facebook rolled out new WhatsApp privacy policies in January, upset users flocked to MeWe. The site gained 2.5 million users in one week. Some observers said it became a haven for anti-vaxxers and extremists.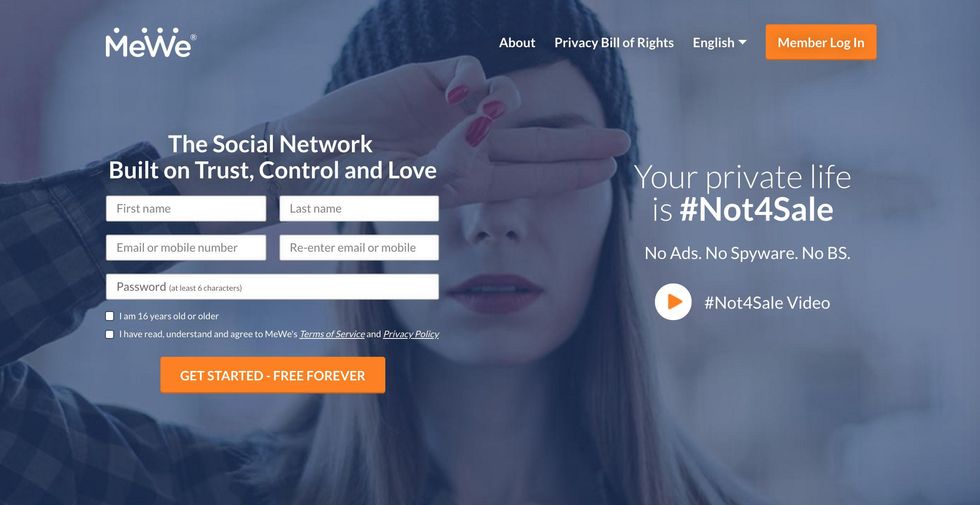 Edell wants the site to appeal to users widely and while continuing to moderate content, although he didn't say how.

"If you're going to have crazy theories, again as long as you're not damaging to people, you're not pointing a gun at Obama's head, you're not raiding the Capitol to get to Nancy Pelosi... then a person should be available to be as silly as they want and they can not make sense or make sense, just don't cross the line," he said.
"The subscription model is going to stay," Edell said. "And there won't be a situation where I know exactly how you behave, so I send you an advertisement to buy Nike shoes and get creepy like that, but I'm thinking there has to be a way – as we move towards the future – to give you the option to figure out what it is you want, and then give you a place within the platform you can go and get it," he said.
For instance, he said, members might be able to opt into stores or groups with advertisers. That strategy will be key, he said, if it's to make a dent in Hollywood, where studios and talent alike depend on social media.
"We just have to be more sensitive towards the entertainment community and the people that are going to be on that platform and not create conflict," he said. "That doesn't mean we still can't be different."
Related Articles Around the Web
A swarm of flying street-vendor carts festooned with multicolored umbrellas was seen hovering above MacArthur Park this week, alongside a cadre of magical objects that included a gigantic rolling orange, a rocket-propelled elote stand and a humongous white bucket overflowing with flower petals.
The scene was one of five new virtual monuments dotting L.A. available through Snapchat, collaboratively developed by Santa Monica-based Snap and the L.A. County Museum of Art.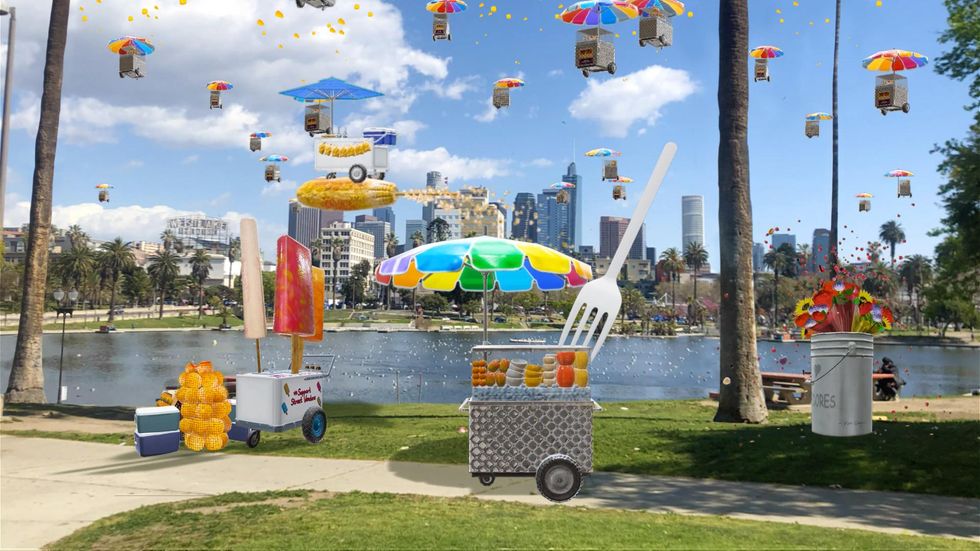 Ruben Ochoa's "¡Vendedores, Presente¡"pays tribute to the hustle of L.A.'s street vendor community.
"Snap and Lens Studio are a tool to empower the creativity of others," said Sophia Dominguez, Snap's head of camera platform partnerships. "The whole idea behind this project was to rethink what it means to create a monument in today's world, that can teach others around the world about specific Los Angeles histories and untold stories."

The lenses are available to Snapchat users anywhere, but have connections to specific sites across L.A. To see them, users in the area can find the lenses via the sites' markers on the Snapchat Map, while those elsewhere can access them from LACMA's website.
Ruben Ochoa, of West L.A., created "¡Vendedores, Presente¡", the vivid, circus-like flying food-cart lens, as a tribute to the hustle of L.A.'s street vendor community.
Raised by a mother who created her own tortilla delivery business, Ochoa was moved by the rough plight faced by L.A.'s street vendors during the pandemic. In addition to facing economic hardship, he noted, some were physically attacked.
"That was really hard to bear witness to," he said. His lens includes links to nonprofit organizations whose work supports street vendors.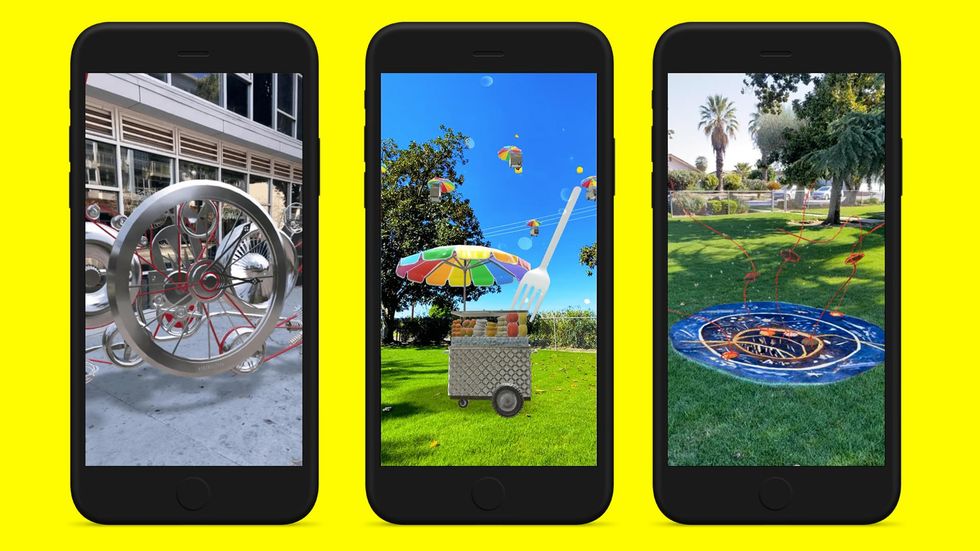 Mercedes Dorame's "Portal for Tovaangar" pays tribute to L.A.'s indigenous Tongva people, whose legacy includes familiar names like Cahuenga, Topanga and Tujunga. Dorame, who is based in Glassell Park, is part Tongva herself. She said her lens aims to transport users into the Tongva mindset, which is inspired by the land, sky, celestial bodies and "the infinite ability to connect to these entities and with each other."

"I'm always looking at the landscape of Los Angeles, the idea of Los Angeles, how we visualize the city, and trying to kind of re-envision it and show the indigenous presence and the native people who always inhabited this place," Dorame said.
"It was a really fun opportunity to imagine something that wouldn't be possible in a non-virtual space," she added.
Dorame's lens depicts levitating stones connected by swirling red ribbons to a portal-esque circle with indigenous imagery, accompanied by Tongva music. It is meant to be experienced on the LACMA grounds, next to the La Brea Tar Pits, which fittingly also connect the present to an earlier era, Dorame said.
The three other lenses are linked to Magic Johnson Park and the L.A. Memorial Coliseum. Ada Pinkston's "The Open Hand is Blessed" pays tribute to Biddy Mason, who passed away in L.A. in the late-19th century as one of the wealthiest Black women in America.

"All of the artists and lens creators use the same tool, but all of the results are just so wildly different," said Dominguez.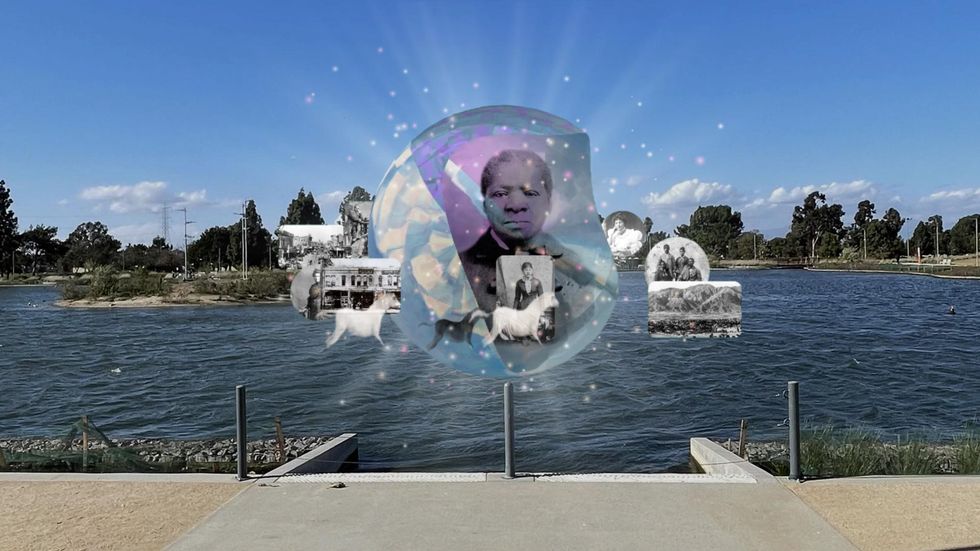 Ada Pinkston's "The Open Hand is Blessed" pays tribute to Biddy Mason.
Snap and LACMA commissioned the works as part of a multi-year initiative called "Monumental Perspectives." The Andrew W. Mellon Foundation will provide future funding for community engagement, public programming and bringing on more artists in the coming years as part of its five-year $250 million "Monuments Project" initiative.

In 2018 Snap joined LACMA's Art + Technology Lab Advisory Board, and in 2019 the two organizations partnered to present Christian Marclay's "Sound Stories" installation.
Next week, L.A. Mayor Eric Garcetti and Snap's chief executive Evan Spiegel will join the heads of LACMA and the Mellon Foundation on a panel to discuss the future of monuments, with an eye toward using technology to create more virtual, interactive experiences.
"LACMA is very much driven by innovation and always seeking to try out new things, and at Snap that really resonates with us," said Dominguez. "We hope in the next iteration of this the lens creators and the artists can leverage some of our even newer technology and do even wilder things than what we can imagine today."
From Your Site Articles
Related Articles Around the Web