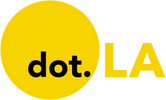 Get in the KNOW  
  on LA Startups & Tech  
X
Social Media
Browse the latest news about Southern California's social media startups, established companies and technology from dot.LA.
California lawmakers have killed a bill that would've made it illegal for social media giants to addict children to their apps.
The legislation, AB-2408, died Thursday in the Senate Appropriations Committee, the bill's author, Assemblyman Jordan Cunningham, told dot.LA. The measure would have let government attorneys sue tech titans like Culver City-based TikTok and Santa Monica-based Snap for deploying designs or features that allegedly help hook kids to their platforms.
In a statement, Cunningham said the committee's chairman, Sen. Anthony Portantino, "made the unilateral decision" to halt the bill in its tracks. Cunningham's statement did not provide a reason for Portantino's apparent decision. A spokesperson for Portantino, a Democrat whose district includes parts of Los Angeles County, did not immediately return a request for comment.
The tech industry lobbied hard against the bill, contending that it would impose "immense liability" on social media companies and permit courts to decide which features they can and can't deploy. In confirming the bill's demise, Cunningham, a Republican from San Luis Obispo, made a wry remark about the tech industry's lobbying prowess.
"I believe that this idea would be overwhelmingly supported if presented directly to the voters, as it would be prohibitively expensive for social media companies to take every California voter on a Tech Caucus junket in Napa," Cunningham said.
TechNet, a trade group representing social media firms including Meta and Snap, applauded lawmakers for not advancing the bill.
"If [they] had, companies would've been punished for simply having a platform that kids can access," Dylan Hoffman, the group's executive director for California and the Southwest, said in a statement. "It would've done little to improve child safety and would've only caused businesses to stop providing their services to children altogether."
The proposal was part of a growing political effort to rein in big tech and address concerns that social media is damaging to children. The bill's supporters took issue with a host of well-known product features, such as push notifications and endless content feeds, which they argue help get children addicted to social media.
The bill has evolved quite a bit since Cunningham and Democratic Assemblyperson Buffy Wicks unveiled it in March. Initially, the proposal would have clarified that, under current law, parents could file lawsuits against social media companies for addicting children. The full Assembly approved that version of the bill by a 51-0 vote.
But after lobbying by tech and business groups, lawmakers overhauled it. The latest version would have made it expressly illegal for social media platforms to addict children, but only allowed government attorneys to file lawsuits to enforce the law. The bill wouldn't have prohibited parents from bringing their own cases—as some have already done—but judges would've had the final say regarding a social media company's liability.
Proponents of the bill, which included children's advocacy groups, expressed dismay.
In a statement, Jim Steyer, founder and CEO of Common Sense Media, said: "Today's decision by the California State Senate to hold AB 2408 is a big loss for kids and families and sends the wrong message about the urgency with which we need to hold big tech accountable for addicting kids to their platforms."
Photo courtesy of Invisible Universe
Invisible Universe, a self-described "Pixar of the internet," has raised $12 million in Series A funding to build out its animated franchises.
Seven Seven Six, the venture capital firm of Reddit co-founder Alexis Ohanian, led the fundraising round. Cosmic Venture Partners, Dapper Labs and Spencer Rascoff's 75 & Sunny participated in the raise, too. (Disclosure: Rascoff is co-founder and executive chairman of dot.LA.)
L.A.-based Invisible Universe partners with high-profile celebrities to create original animated characters that live on social media. Examples include Squeaky & Roy—the apparent long-lost toys of TikTok stars Charli and Dixie D'Amelio—as well as Qai Qai, a living doll that belongs to tennis legend Serena Williams' daughter (Williams is married to Ohanian).
The animation studio posts videos of its characters on social platforms like TikTok, Twitter, Instagram and YouTube. Invisible Universe said it has more than 8.5 million followers across its accounts and an engagement rate above 10%.
By distributing intellectual property (IP) on social media, Invisible Universe aims to popularize its franchises on free platforms before commercializing them. The approach also allows the startup to share new content more frequently, instead of making fans wait months or years between new seasons or film installments, CEO Tricia Biggio told dot.LA.
When Invisible Universe does pitch its IP to streamers or toy companies, the startup can point to established fan bases to make its case, she said. After Qai Qai became a hit online, for example, the studio used the character's IP to sell NFTs and develop a forthcoming children's book authored by Williams, called "The Adventures of Qai Qai." Invisible Universe is in the midst of shopping a series to streamers, but hasn't closed a deal yet, she said.
"Most interestingly, we have tested the creative," Biggio said. "I think for a studio or publisher—anyone that's agreeing to make an investment in your IP—for them to know that you've taken the time to test it and you've really built affinity through that, I think is a really powerful value proposition."
Invisible Universe plans to use the fresh funds to launch more animated IP, expand to new platforms and further monetize its existing franchises. The company is also interested in delving into the world of Web3, a decentralized vision for the internet based on blockchain technology. This fall, Invisible Universe will launch a parody reality series on social media dubbed "The R3al Metaverse," using characters based on popular NFT collections. The startup bought three NFTs and secured licenses for two more that fit well with the story, Biggio previously told dot.LA.
Seven Seven Six Co-founder Katelin Holloway, a former Reddit exec, likened Invisible Universe to Disney's Pixar, where she served as a script supervisor. Holloway, an Invisible Universe board member, noted that popular IP is driving growth, audience retention and franchise expansions for entertainment companies.
"I saw the Pixar magic up close," she said in a statement. "And [Invisible Universe] is building the same kind of unforgettable IP with an innovative approach that reduces both time and capital while embracing audience feedback."
Snap is reportedly planning layoffs after the social media giant reported disappointing financial results.
According to The Verge, the Santa Monica-based company is in the early stages of preparing job cuts. The report, which cited two anonymous sources familiar with the plans, said it's unclear how many of the roughly 6,000 employees will be laid off.
A Snap spokesperson declined to comment.
The potential job cuts would follow a "challenging" second quarter that saw Snap miss its earnings estimates, driving stock prices down. Snap shares have plunged more than 78% this year and stood at $10.14 as of 10:20 a.m. PST.
The photo sharing app is facing a disrupted digital ad market due to economic headwinds like inflation. Marketers have slashed ad spending lately amid fears that the economy is headed toward a recession.
Snap—which generates virtually all of its revenue from ads—is also still grappling with Apple's decision to restrict how users are tracked on mobile devices. Beginning in April, Apple allowed consumers to opt out of tracking by software apps, making it harder for them to effectively target users with ads
If Snap goes ahead with layoffs, it would join other social media and tech firms that slashed their staff in recent months, including rival TikTok and streaming giant Netflix. But job cuts would be a more drastic step than what Snap pledged just a few weeks ago, when the photo sharing app said in a letter to shareholders that it would "substantially" slow its hiring.
Are you a Snap employee? Let us know if you have information about layoffs or any other tips about the company. Email christian@dot.la