ettitude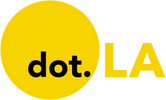 Get in the KNOW
on LA Startups & Tech
X
ettitude
Illustration by Ian Hurley
In Los Angeles—like the startup environment at large—venture funding and valuations skyrocketed in 2021, even as the coronavirus pandemic continued to surge and supply chain issues rattled the economy. The result was a startup ecosystem that continued to build on its momentum, with no shortage of companies raising private capital at billion-dollar-plus unicorn valuations.

In order to gauge the local startup scene and who's leading the proverbial pack, we asked more than 30 leading L.A.-based investors for their take on the hottest firms in the region. They responded with more than two dozen venture-backed companies; three startups, in particular, rose above the rest as repeat nominees, while we've organized the rest by their amount of capital raised as of January, according to data from PitchBook. (We also asked VCs not to pick any of their own portfolio companies, and vetted the list to ensure they stuck to that rule.)
Without further ado, here are the 26 L.A. startups that VCs have their eyes on in 2022.
Photo by Sahand Hoseini on Unsplash
L.A. companies raised a total of $71 million in seed funding, a 26% decline from the first quarter of the year.
Ecommerce and Software-as-a-Service (SaaS) companies fared best during the pandemic
Analysts were surprised investment hadn't dropped further.
Mirroring national trends, seed stage investment in Los Angeles slowed during the second quarter of 2020 as venture capitalists focused on shoring up their existing portfolio companies to weather the pandemic. L.A. companies raised a total of $71 million in seed funding, a 26% decline from the first quarter of the year, according to a report released Tuesday from the pre-seed fund Amplify.LA.
But considering the severity of the pandemic, the drop off could have been much worse. More seed deals were completed in the most recent quarter than the same period last year. And there was no decrease in valuations, with seed round sizes holding steady at an average of around $2.5 million.
"I was surprised, like many others, that the funding environment has been as resilient as it has been," Connor Sundberg, a senior associate at Amplify.LA who compiled the report, said by email. "I think in situations like the current pandemic, there's a tendency to jump to the first-order consequences – closures, consumer fears, uncertainty – and sometimes miss the second and third order effects. We've had companies that have seen favorable legislation changes like telehealth or make years worth of progress in adoption because they provide services that have helped keep small and mid-size businesses in operation."
Software as a service (SaaS) startups once again raised the most money of any category, with Nacelle, which makes a web app platform for online retailers, leading the way. It raised $4.70 million in a deal led by Index Ventures and Accomplice VC in June.

Ecommerce startups got a boost as consumers stayed at home during the pandemic and wanted to upgrade their bedrooms and backyards. For instance, Ettitude, maker of bedding and bath products made from organic bamboo, raised $1.6 million in a deal led by Drumbeat Ventures in April. Outer, which sells outdoor sectional sofas, raised $4.3 million in a round led by Mucker Capital in June.
"We saw huge upticks in things related to home improvement, at-home leisure, and learning that benefited from people suddenly spending much more time at home," said Sundberg. "Companies w/ supply power and almost exclusively brick-and-mortar alternatives saw a lift."
However, it was not all good news for ecommerce startups, who faced increasing competition from competitors who had previously been more focused on their brick-and-mortar operations. There was also more competition for certain ad keywords, which drove up prices. And startups that sold travel or outdoor products struggled.
"It really has been a massive mix of outcomes and less of a rising-tide-lifts-all-boats phenomenon," said Sundberg. "The companies we've consistently seen do best, though, are those in ecommerce infrastructure. They benefit from competition from new companies starting to sell online and existing companies increasing sales or spending more to stay competitive. They're perfectly positioned as their bet is one on ecommerce as a whole, not on a specific product or category."
Seed deals were somewhat of a bright spot in the second quarter. Across all rounds, just 140 deals were completed in the second quarter in greater L.A, the fewest since Pitchbook and the National Venture Capital Association began tracking the data in 2014.
Venture funding around the globe was up 15% in the last quarter, accelerating from -5% in the first quarter, according to Goldman Sachs. Meanwhile, deal count fell 14% in each of the last two quarters, reflecting a trend of fewer deals but larger rounds.
As always, it is best not to read too much into quarterly fluctuations, which have a limited data set. But considering the ongoing severity of the pandemic and resulting recession, those trying to raise money in most categories can breathe a sigh of relief.
"I think the longer-term insight we've had is that despite quarterly swings one way or the other, the ecosystem as a whole is moving in a good direction," said Sundberg. "In the past few years, we've seen new funds open their doors, existing funds raise significantly more, and a number of exits that have thrown more talent and mentorship into the ecosystem."

This week's virtual pitch showcase featured three emerging ecommerce startups founded in Southern California: Mi Terro, ettitude and Aptitud. FabFitFun Co-CEO and Co-Founder Michael Broukhim joined angel investor Spencer Rascoff for the discussion. dot.LA's Chief Host and Correspondent Kelly O'Grady emceed the event.
Watch below and subscribe to our newsletter and Youtube channel to get notified about our next event.
Copy of dot.LA Virtual Pitch Showcase: eCommerce www.youtube.com
Mi Terro is the world's only biotechnology company that rescues food waste and re-engineers it into sustainable fibers that can be used for fashion, medical, and packaging industries. Through their patent-pending technology, they have created the world's first sustainable apparel line made from excess milk. They are also creating food packaging film made from whey. They are replacing petroleum-based materials with protein-based materials made from food waste. Mi Terro is redefining the circular economy in which everything begins with food waste and ends as recyclable or biodegradable.

ettitude is a female-founded LA-based sustainable lifestyle brand offering home essentials that are soft on your skin and gentle on our planet. Using their proprietary CleanBamboo™ fabrics, ettitude's bedding,sleepwear, and bath range are as soft as silk, as breathable as linen, and at the price of cotton.

Aptitud (meaning "fitness" in Spanish) was created to enhance the home workout experience. Aptitud was founded by Arielle, Audra, and Riley during the COVID-19 pandemic. As workout junkies, we shared a passion for working out together and living a fit lifestyle. Transitioning from gyms and bootcamps to working out at our homes, we experienced the challenge of finding fashion-forward, elite fitness accessories. We have curated and hand-picked the most exclusive, high-quality fitness products to enhance your home workout lifestyle. Aptitud is more than just a fitness retail company, it is a community of women from all walks of life striving for health and wellness. IG & TikTok: aptitud.co