nacelle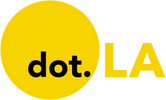 Get in the KNOW
on LA Startups & Tech
X
nacelle
Illustration by Ian Hurley
In Los Angeles—like the startup environment at large—venture funding and valuations skyrocketed in 2021, even as the coronavirus pandemic continued to surge and supply chain issues rattled the economy. The result was a startup ecosystem that continued to build on its momentum, with no shortage of companies raising private capital at billion-dollar-plus unicorn valuations.

In order to gauge the local startup scene and who's leading the proverbial pack, we asked more than 30 leading L.A.-based investors for their take on the hottest firms in the region. They responded with more than two dozen venture-backed companies; three startups, in particular, rose above the rest as repeat nominees, while we've organized the rest by their amount of capital raised as of January, according to data from PitchBook. (We also asked VCs not to pick any of their own portfolio companies, and vetted the list to ensure they stuck to that rule.)
Without further ado, here are the 26 L.A. startups that VCs have their eyes on in 2022.
It's only 11am, but Brian Volk-Weiss is on his 7th or 8th meeting of the day when we finally get a chance to talk. No surprise there—who has time for sleep when you've got over over a dozen different projects in post-production alone?
As the 45-year-old founder and CEO of The Nacelle Company, a Burbank-based production company that specializes in pop culture docuseries, books, comedy and podcasts, he's worked with companies including Netflix, Amazon and HBO to build a media empire that he hopes one day will rival Viacom.
Volk-Weiss is perhaps most famous for directing the two docuseries "The Movies That Made Us" and "The Toys that Made Us," which use their respective subject matter to examine the broader influence of pop culture. His latest project, "The Center Seat: 55 Years Of Trek," is a 10-part special about one of America's most beloved sci-fi series. The first episode debuted on November 5th on The History Channel.
dot.LA spoke with Volk-Weiss about his obsession with pop culture, how COVID has changed the industry and how he picks a project in an age where data is boundless and audience expectations shift at a moment's notice.
dot.LA: First things first, how do we pronounce your company, "Nacelle?" And where did the name come from?
Brian Volk-Weiss: "Nuh-cell." A Nacelle, first of all, is a real thing: It holds the engine onto a vehicle. When you're looking out the wing at an airplane and you see the engine, it looks like a beautiful part of the plane. If you take the engine out of the plane, it's this big nasty jumble of pipes and wires. Whatever holds the engine to anything, that's a nacelle. I liked that as a concept, because a lot of what we do is work with talent—like Dwayne Johnson, Zac Efron, Amy Poehler, whatever. I view our job as basically supporting their vision.
I learned of the term, as most people do—if they're even aware of it—from "Star Trek." If you look at the Enterprise [spacecraft], what people who are not Trekkies would call the "wing"—those wings are the nacelle."Star Trek" is a massive franchise. How do you even begin to tackle a project like that?
We start with massive amounts of research. The research goes on for about six to eight weeks, then we start doing pre-interviews; between the research and the pre-interviews, our story editors start to put together what we think the episode is going to be. Then we start shooting.
One of my little secrets about directing these types of documentaries is to find the lawyers. The lawyers, very often, are the only people at these giant companies that see everything. They see the marketing; they see the production; they see the post-production; they see the sales reports.
So, I was obsessed with getting a lawyer from Kenner [the company that makes "Star Wars" toys]. It took forever to find him, and I think he was 88 or 89 years old. His name was Jim Kipling. By the time we did the interview, I think we'd almost locked the first cut to send to Netflix. But in the interview, he casually said that Kenner got the lion's share of the money from the toys, not George Lucas. This was the opposite of what everybody had been told their entire lives! So after we were able to confirm what he'd told us was true, we literally tore the episode apart and started again.
How has your approach to creating content changed as the industry has evolved?
The real change wasn't driven by the industry, it was driven by COVID. We were in production on a lot of shows last year when COVID hit, so we had to design these remote camera systems that we could FedEx to people in cases. Now that things are going back to regular shooting, we're still using those to a certain degree.
It's like a force multiplier. If we were budgeted to do 40 standard interviews with a pre-COVID methodology, now we can do 65 interviews. Forty of them will be the regular thing where we get on a plane, and we set up lights, and we interview them. But for 25 of them, we'll keep shipping these kits and do them that way. And the people we're sending kits to, very often they're people that are only important for one or two very specific things. Sending a remote camera kit allows us to get stuff that, before COVID, we wouldn't've even bothered trying to do.
What's in the kit?
It's two cameras, two tripods, two lighting bars, two audio recording devices, a mixer and three hard drives, two of which are backups.
Anything else coming out of COVID that you think will be a permanent change for the industry?
Viewing habits have changed drastically. We have so many people now watching our content on places like Tubi. Tubi was something I never even knew our library was on. Now they're one of our best partners. COVID got people watching things in ways and in a volume that I believe is unprecedented.
How do you adapt to that as a content creator?
The streaming services, they're all different, but the main thing is that A) they just have a confidence I've never seen before, and B) it's a much more worldwide thing than other companies. When we're working for Netflix or Disney Plus we're constantly talking about the whole world. When we're dealing with The History Channel, it's all about the USA.
What do you mean when you say that the streaming companies have a confidence that you've never seen before?
I'm not giving any secrets here, but the cable business, it's not what it was 10 years ago, let alone 20 years ago. Netflix, Disney Plus, all these other companies are all kicking ass, so they're like, "Yeah do whatever you want! I'm sure it'll be great!" Some of the older companies, they're more traditional and there's just a lot more back and forth.
Do you think the old model opted for quality over quantity while the new model is just sort of throwing things at the wall to see what sticks?
I don't think quality has gone down at all. I think this started probably with "The Sopranos," but I think quality is as good if not better than ever. What I always say about Netflix is that it's really hard to sell a show to [them]. But once you sell the show, it's kind of up to you. They really really trust the filmmaker. At some of the older companies, there's a lot more "Oh I don't know if people will like this."
The truth is you don't know what people are going to think until it comes out. I mean, Netflix will be the first people to tell you they didn't know "Squid Game" was going to be "Squid Game." Some of the newer companies are more at peace with the fact that nobody knows what the public is going to like
It's almost like the VC model for investing in startups: You just have to trust the founders.
Exactly.
Do you think we're improving our ability to predict what's a hit or are we learning it's even more esoteric than we ever imagined?
I think we are absolutely not improving. I don't think it can be improved upon. Netflix has more data than any content company in history and they still have things that they spend a lot of money on that bomb and things that they don't spend a lot of money on that are huge. "Squid Game," I think, is the first planetary TV show. They spent $20 million on it. That's nothing! They have movies now that are between $100 and $250 million apiece.
Another example I like to point out: Watch the Youtube video where Steve Jobs introduces the iPod. He's on stage with 5 different products. It's a 90-minute presentation. He spends 88 minutes on the other four products. Twelve months after that presentation, the iPod has literally saved the company, and all four of those other products—one of which was like a printer, one of which was like a phone, I don't fucking know—but all four of the other products were not being sold 12 months later. Nobody knows nothing.
In a world where nobody knows nothing, how do you navigate those waters? How do you, in your own words, make Nacelle the next Viacom?
I was a manager for a long time—over 10 years. I would have clients that could sell 15 to 20,000 tickets in B and C markets. I'm not talking about New York and Boston and L.A. I would have a client who could sell 25,000 tickets in Albuquerque, and I'd be talking to Comedy Central and they'd say, "Oh I don't think people are going to like that." This comedian, with no marketing, has sold two million tickets in 10 months, and you're saying you know better than he does what the people want?
I just trust the artist.
How do you decide whom to trust?
Very, very, very carefully. In this day and age, everybody wants to talk spreadsheets and Google docs and algorithms and all this other crap. At least for me, I just go with my gut. We're doing a book now with Jenny Mollen. Is this a book I would've bought for myself if I saw it walking through Barnes and Noble? Hell no! No offense Jenny. That being said, her other books were successful, and she is a hard-working person. I know based on her first two books, it's going to be a good book and I know she's going to work her ass off promoting it. If the book bombs—which I know it won't—I will sleep well at night knowing I made a good decision.
This interview has been edited for length and clarity.
Photo by Sahand Hoseini on Unsplash
L.A. companies raised a total of $71 million in seed funding, a 26% decline from the first quarter of the year.
Ecommerce and Software-as-a-Service (SaaS) companies fared best during the pandemic
Analysts were surprised investment hadn't dropped further.
Mirroring national trends, seed stage investment in Los Angeles slowed during the second quarter of 2020 as venture capitalists focused on shoring up their existing portfolio companies to weather the pandemic. L.A. companies raised a total of $71 million in seed funding, a 26% decline from the first quarter of the year, according to a report released Tuesday from the pre-seed fund Amplify.LA.
But considering the severity of the pandemic, the drop off could have been much worse. More seed deals were completed in the most recent quarter than the same period last year. And there was no decrease in valuations, with seed round sizes holding steady at an average of around $2.5 million.
"I was surprised, like many others, that the funding environment has been as resilient as it has been," Connor Sundberg, a senior associate at Amplify.LA who compiled the report, said by email. "I think in situations like the current pandemic, there's a tendency to jump to the first-order consequences – closures, consumer fears, uncertainty – and sometimes miss the second and third order effects. We've had companies that have seen favorable legislation changes like telehealth or make years worth of progress in adoption because they provide services that have helped keep small and mid-size businesses in operation."
Software as a service (SaaS) startups once again raised the most money of any category, with Nacelle, which makes a web app platform for online retailers, leading the way. It raised $4.70 million in a deal led by Index Ventures and Accomplice VC in June.

Ecommerce startups got a boost as consumers stayed at home during the pandemic and wanted to upgrade their bedrooms and backyards. For instance, Ettitude, maker of bedding and bath products made from organic bamboo, raised $1.6 million in a deal led by Drumbeat Ventures in April. Outer, which sells outdoor sectional sofas, raised $4.3 million in a round led by Mucker Capital in June.
"We saw huge upticks in things related to home improvement, at-home leisure, and learning that benefited from people suddenly spending much more time at home," said Sundberg. "Companies w/ supply power and almost exclusively brick-and-mortar alternatives saw a lift."
However, it was not all good news for ecommerce startups, who faced increasing competition from competitors who had previously been more focused on their brick-and-mortar operations. There was also more competition for certain ad keywords, which drove up prices. And startups that sold travel or outdoor products struggled.
"It really has been a massive mix of outcomes and less of a rising-tide-lifts-all-boats phenomenon," said Sundberg. "The companies we've consistently seen do best, though, are those in ecommerce infrastructure. They benefit from competition from new companies starting to sell online and existing companies increasing sales or spending more to stay competitive. They're perfectly positioned as their bet is one on ecommerce as a whole, not on a specific product or category."
Seed deals were somewhat of a bright spot in the second quarter. Across all rounds, just 140 deals were completed in the second quarter in greater L.A, the fewest since Pitchbook and the National Venture Capital Association began tracking the data in 2014.
Venture funding around the globe was up 15% in the last quarter, accelerating from -5% in the first quarter, according to Goldman Sachs. Meanwhile, deal count fell 14% in each of the last two quarters, reflecting a trend of fewer deals but larger rounds.
As always, it is best not to read too much into quarterly fluctuations, which have a limited data set. But considering the ongoing severity of the pandemic and resulting recession, those trying to raise money in most categories can breathe a sigh of relief.
"I think the longer-term insight we've had is that despite quarterly swings one way or the other, the ecosystem as a whole is moving in a good direction," said Sundberg. "In the past few years, we've seen new funds open their doors, existing funds raise significantly more, and a number of exits that have thrown more talent and mentorship into the ecosystem."