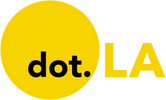 Get in the KNOW  
  on LA Startups & Tech  
X
Evan Xie
LA's Top Startups for 2023, According to Area VCs
Decerry Donato
Decerry Donato is a reporter at dot.LA. Prior to that, she was an editorial fellow at the company. Decerry received her bachelor's degree in literary journalism from the University of California, Irvine. She continues to write stories to inform the community about issues or events that take place in the L.A. area. On the weekends, she can be found hiking in the Angeles National forest or sifting through racks at your local thrift store.
06:01 AM | December 26, 2022
Los Angeles, like the rest of the startup world, saw a dip in global venture funding. As of November 2022, funding reached $22 billion, which is 69% lower than the previous year.
Despite the massive downturn in funding due to the decline in technology stocks at the end of 2021 combined with concerns about rising inflation, it did not stop the startups on this list from raising funding. We asked more than 30 leading L.A.-based investors for their take on the hottest firms in the region. (We also asked VCs not to pick any of their own portfolio companies, and vetted the list to ensure they stuck to that rule.)
They selected a few live-shopping platforms, space startups and payment software companies and we've organized the list based on the amount of capital raised as of January, according to data from PitchBook.
Here are the eight L.A. startups VCs have their eyes on as they look ahead to 2023.
---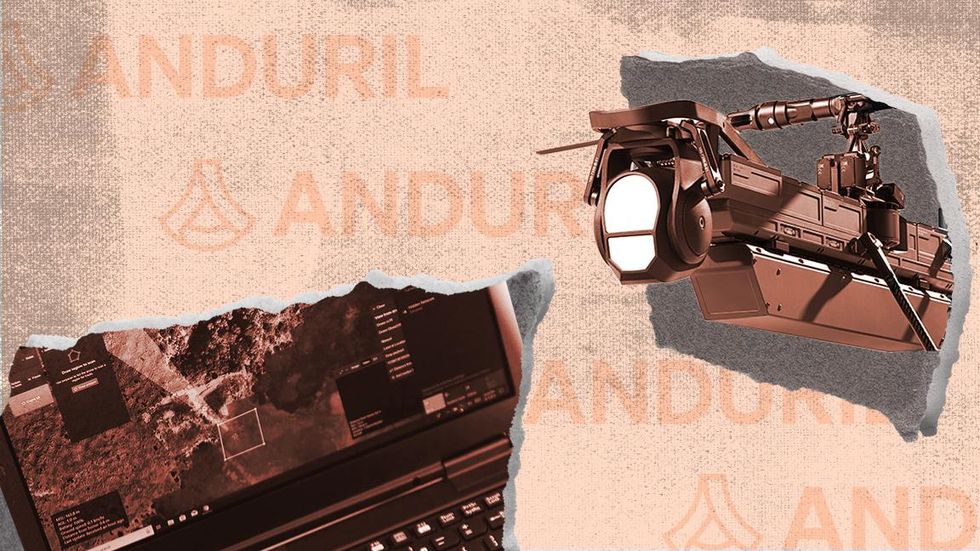 Anduril Industries Is Getting Hundreds of Millions to Build Border Surveillance Tech Image by Ian Hurley
Given how much the company has raised to date, it was no surprise that Costa Mesa-based defense technology startup and U.S. military contractor Anduril was the name that most often came up among L.A. venture investors.
Oculus co-founder Palmer Luckey, Founders Fund partner Trae Stephens, ex-Palantir executives Matt Grimm and Brian Schimpf founded Anduril in 2017. The startup is most known for its core software product, an operating system called Lattice, which is used to detect potential security threats.
To date, the startup has received investments from Andreessen Horowitz, Founders Fund, General Catalyst, D1 Capital Partners and venture capitalist Elad Gil.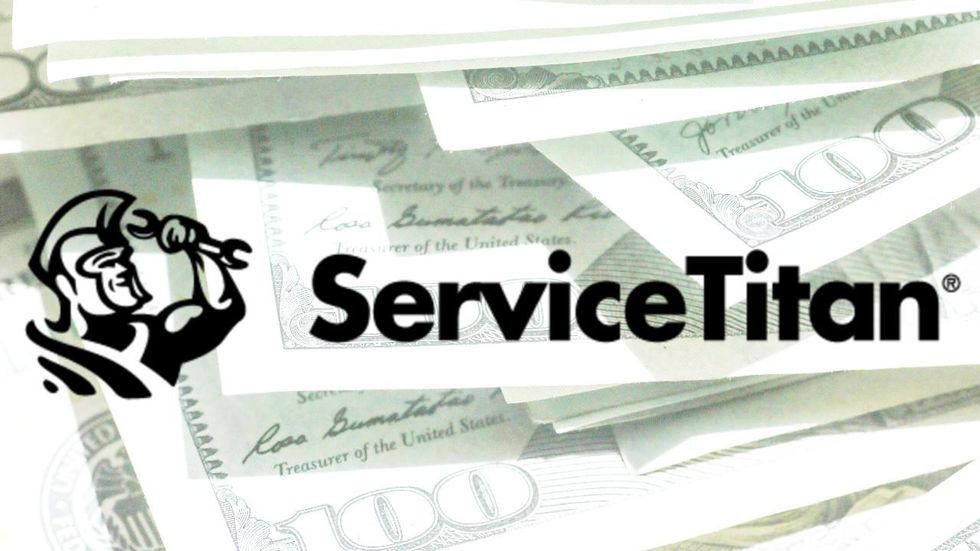 Earlier this year, the Glendale-based firm filed for an initial public offering. Since its founding in 2012, the company's co-founders, Ara Mahdessian and Vahe Kuzoyan built its software for a wide range of service industries, from plumbing and landscaping to pest control and HVAC.
The company's growth is largely driven by its ability to acquire other businesses, including landscaping software provider Aspire and pest control-focused platforms ServicePro and, earlier this month, FieldRoutes.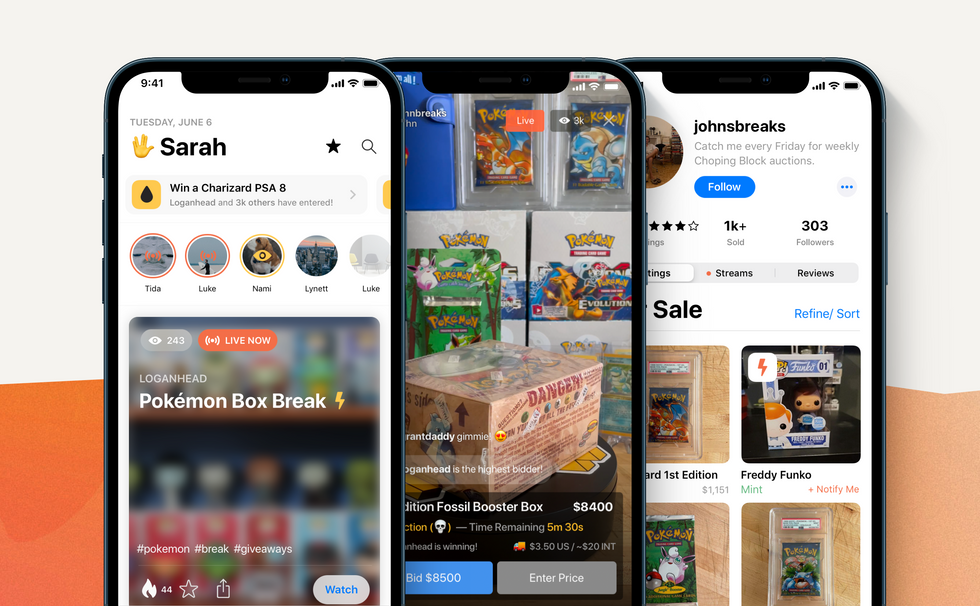 The Marina del Rey-based livestream shopping platform makes the 'Hottest Startups' list for a second year in a row. The online marketplace was founded by former GOAT product manager Logan Head and ex-Googler Grant LaFontaine and made its name by providing a live auction platform for buying and selling collectables like rare Pokémon cards, and has since expanded into sports memorabilia, sneakers and apparel.
It's no secret that its success is in part, due to the partnerships Whatnot inked this year, like UFC fighter Jorge Masdival to sell sports collectibles on the platform. Along with science fiction/fantasy comics publisher Heavy Metal to bring out original content for the Whatnot community.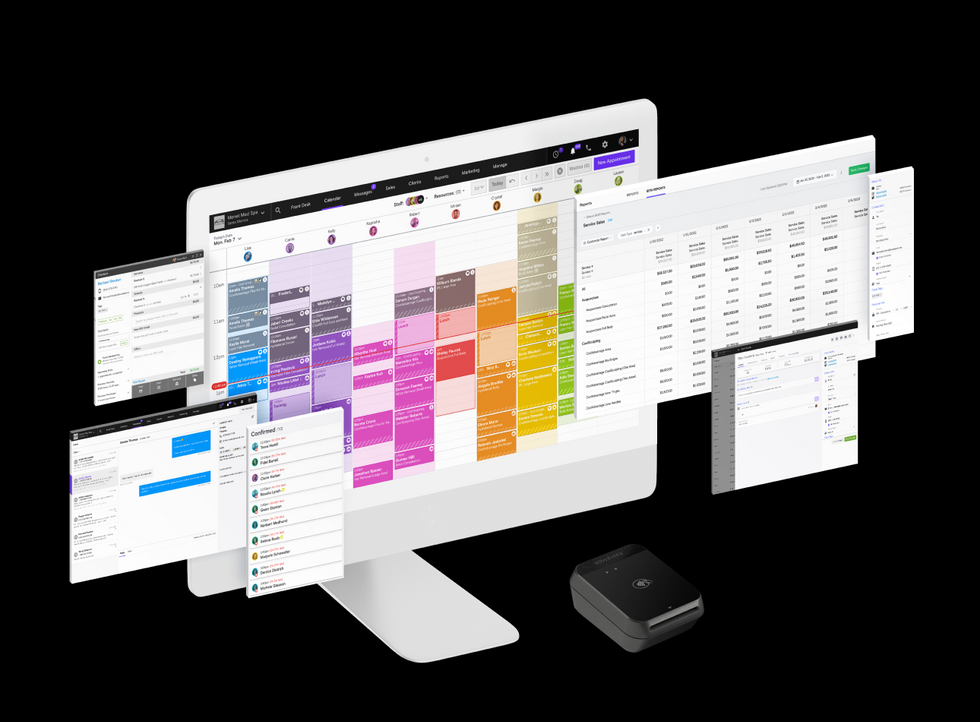 Los Angeles-based salon booking app Boulevard attracted backers including Santa Monica-based early-stage VC firm Bonfire Ventures, which focuses on B2B software startups. The startup builds booking and payment software for salons and spas and now it now serves 25,000 professionals across 2,000 salons. Boulevard has also worked with prominent brands such as Toni & Guy and HeyDay.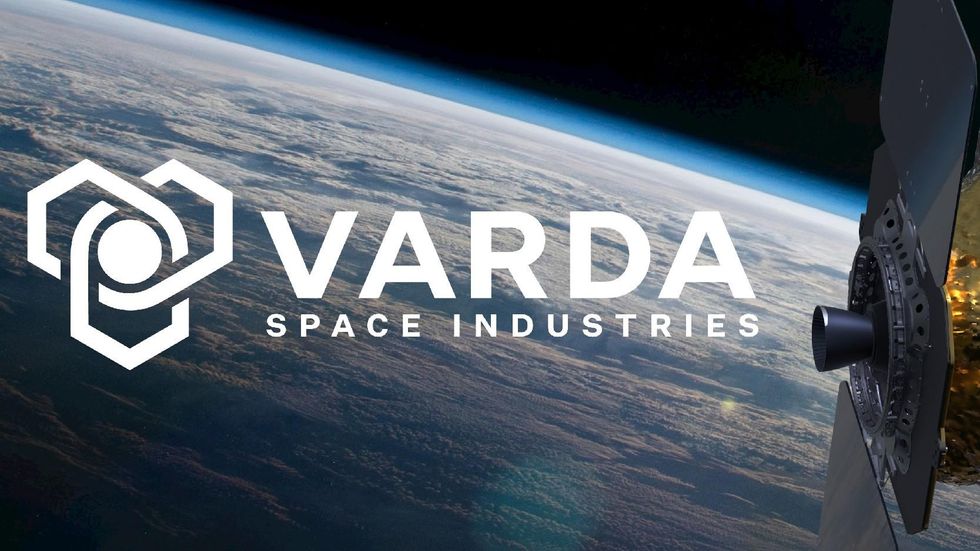 Space manufacturing startup Varda focuses on designing, developing, and manufacturing products that benefit from low gravity. The products that the El segundo-based company manufactures in space are intended to be brought back down with the hope that it will improve life on earth. The forward-thinking company was founded by Founders Fund partner Delian Asparouhov and former SpaceX officer Will Bruey.
Sherman Oaks-based Papaya was founded by Patrick Kann and Jason Metzler. The company was built to make it easier for consumers to pay "any" bills — whether it's a hospital bill or a parking ticket — all on the mobile app. To pay, users take a picture of their bill and type in the amount they want to send as long as the end user has a mailing address or an online payment portal. Papaya utilizes optical character recognition, a software that enables the app to look at every bill — no matter what the format is — and recognize each piece of information.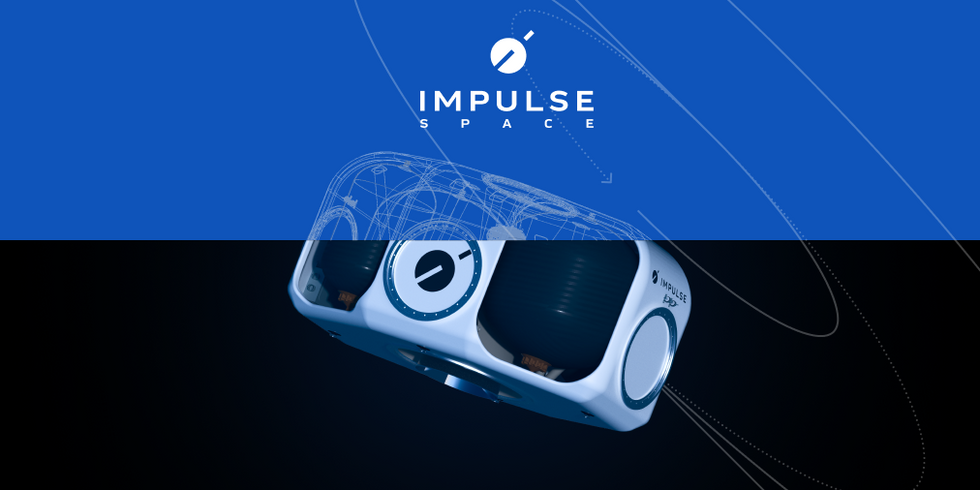 Based in El Segundo, Impulse Space creates orbital maneuvering vehicles capable of delivering multiple payloads to unique orbits from a single launch. Founded in 2021 by former SpaceX exec Tom Mueller built his company as a last-mile delivery partner for future inter-space missions, like servicing space stations. In July, the space startup inked a deal with Long Beach-based reusable rocket maker Relativity Space to accelerate the entry of its rover into Mars.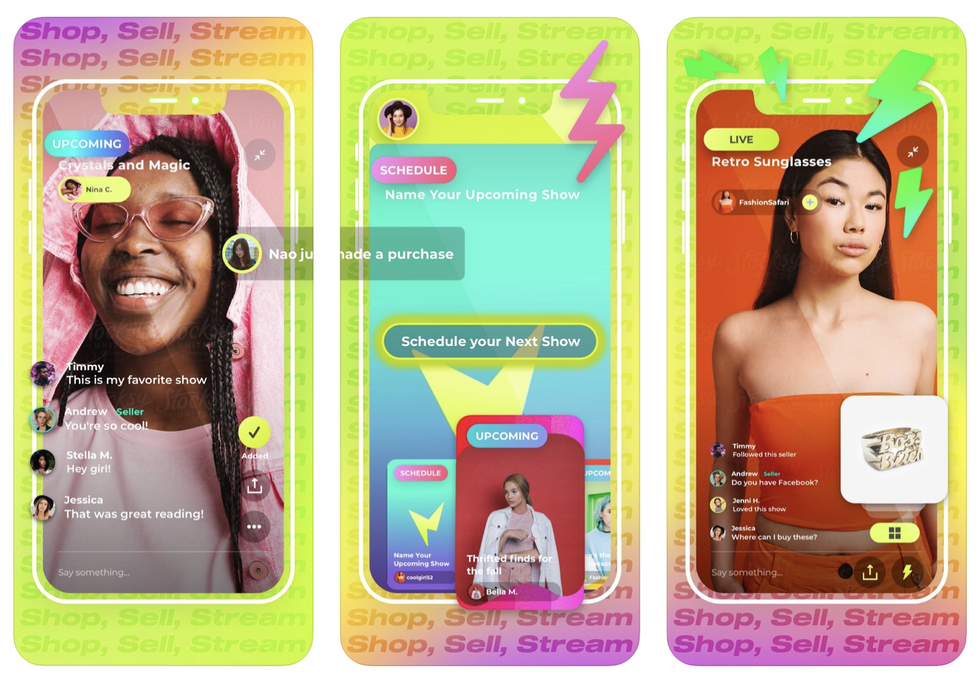 Whatnot competitor Popshop Live is betting that live-shopping is the future of ecommerce. The West Hollywood-based company primarily focuses on selling collectables such as trading cards and anime merchandise.
In the summer of 2021, the company bolstered its team by hiring former Instagram and Instacart executive Bangaly Kaba to lead platform growth and former head of Uber Eats Jason Droege to lead expansion.
Decerry Donato
Decerry Donato is a reporter at dot.LA. Prior to that, she was an editorial fellow at the company. Decerry received her bachelor's degree in literary journalism from the University of California, Irvine. She continues to write stories to inform the community about issues or events that take place in the L.A. area. On the weekends, she can be found hiking in the Angeles National forest or sifting through racks at your local thrift store.
05:00 AM | March 15, 2023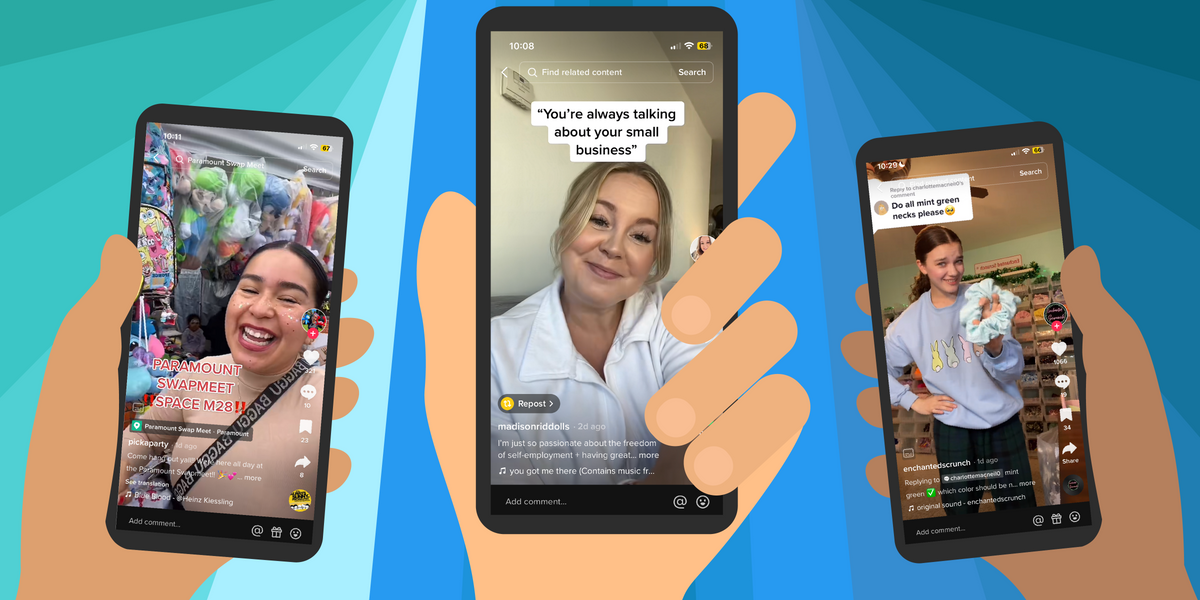 Evan Xie
Like most small business owners, Madison Riddolls uses TikTok to sell hair accessories. But in the past year, Riddolls who has nearly 20,000 followers, has found a new way to leverage the social media platform. It all began with her boyfriend going on TikTok Live — a separate feed on the platform where creators can livestream to interact with viewers in real-time — and began selling scrunchies he sewed.
"A lot of people were coming into our lives to get to know me as a business owner," Riddolls says. "I treat my TikTok Lives as though it's my storefront if I had a brick and mortar store."
TikTok Live was initially intended as a way for influencers to interact with their fans, with many creators hosting Q&As or sharing live makeup tutorials. But small business owners have found that TikTok Live is also a good way to sell products in real time.
For her part, Riddolls goes live while packaging orders and offers incentives, like free products or unreleased items, to people who buy while she streams. An order counter, which connects to her Shopify account, sits in the background to mark new orders as they come in.
"I'm at now at a point where, if I go live, I will get an order at least one order out of it, which is great for a small business," Riddolls says.
Live shopping has slowly gained popularity outside of Asia, where the market has grown to over $3 billion. While social media platforms have helped boost ecommerce, live shopping has yet to take off in the U.S. Nonetheless, TikTok is testing its live shopping feature TikTok Shop in the U.S.
But few creators have access to TikTok Shop. The program has found only moderate success in the U.K., where creators have complained about low payments, and expansion to the U.S. was previously considered a shelved project. Without access to TikTok Shop, many small businesses are using TikTok Live as a substitute.
Carla Diaz, who owns the party company Pickaparty, previously used TikTok to livestream while selling face paint at swap meets, which often resulted in viewers visiting her in person. She didn't start selling products until two weeks ago after her followers outside of Los Angeles wanted a way to buy from her.
But last Thursday, Diaz was shocked when her account was suddenly banned from using the feature. Her sister gave her access to her account to stream, but Diaz soon found that the account was banned as well. Diaz suspects it is one specific person following her across different accounts and reporting her content.
"You get stressed out because you bought so much merchandise," Diaz says. "I still have other channels to sell it through but TikTok is a big loss for me."
In the meantime, Diaz has contacted TikTok to try and restore her access to livestreaming. She's also gone live on Instagram but has found that it is harder to grow views. Of course, other platforms like WhatNot and TalkShopLive are built entirely to support livestream shopping. But Diaz says she likes to intersperse her business-forward content with personal content, moving between going live while making coffee and sharing life advice to showing off new merchandise. She says other platforms cater more towards creators who solely want to livestream to sell items.
"There's this uniqueness of TikTok that I will never find anywhere else, which is why I stay on the app because it lends itself to the way that I present myself," Diaz says. "I don't think I'd be able to find that anywhere else to be honest."
But even creators who haven't been banned have had difficulties with TikTok Live in recent months. Many have seen their average views decrease significantly. Dasha Derkach, who has used TikTok Live to promote her scrunchie business Enchanted Scrunch since February of 2021, says her lives used to get around 40,000 viewers last year. These days, they hover around 1,000. Having spoken with other small business owners, Derkach says no one has a clear reason to explain this drop in views.
And though Derkach is one of the creators with access to TikTok Shop, so far the feature hasn't impressed her. Due to TikTok's partnership with TalkShopLive, the program doesn't integrate with Shopify, the company Derkach uses to host her business. And sales aren't substantial either, as she's only made five sales through the platform in the last month. Considering that she makes anywhere from five to forty sales every time she uses TikTok Live, Derkach finds that her audience is more receptive to that promotion method.
"I feel like most customers don't trust TikTok Shop yet," Derkach says.
Riddolls has also seen her views waver, with only about 1,000 people total joining her lives compared to the many thousands from a year ago. But even with the difficulties of going live, Riddolls says it's an invaluable tool for people trying to reach more customers.
"TikTok Lives are the easiest way for me to connect with people," Riddolls says. "People are either buying out of convenience and just grabbing whatever they can off Amazon or they really want to be connected."
Kristin Snyder
Kristin Snyder is dot.LA's 2022/23 Editorial Fellow. She previously interned with Tiger Oak Media and led the arts section for UCLA's Daily Bruin.
https://twitter.com/ksnyder_db
07:00 AM | September 22, 2020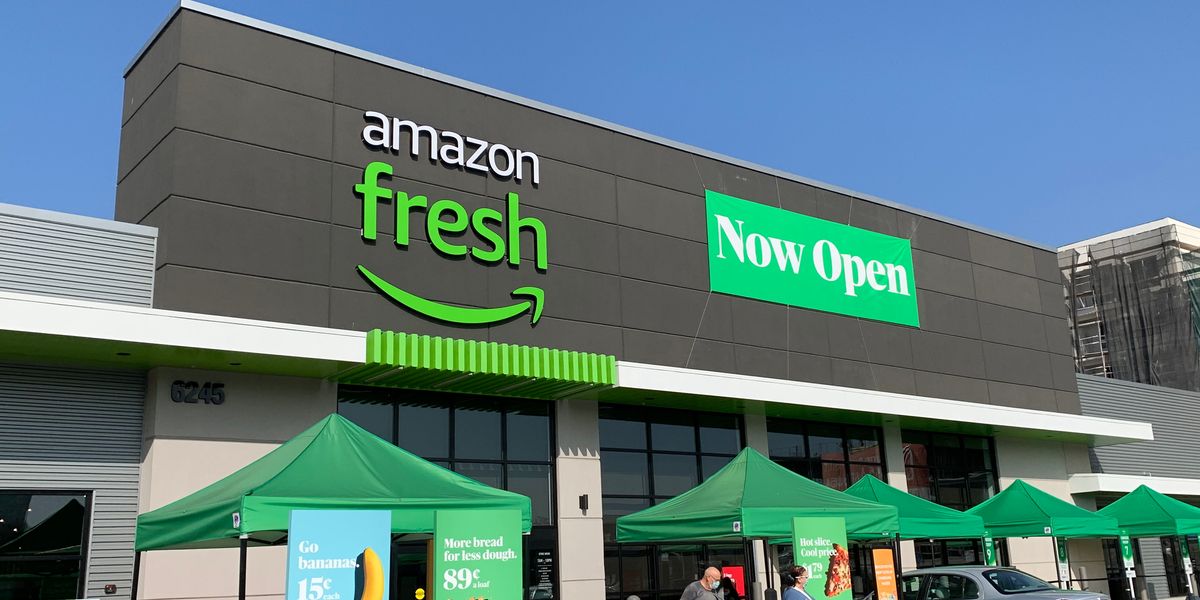 As soon as I stepped into the new Amazon Fresh store in Woodland Hills an employee asked if I wanted to shop with a regular cart or use their 'dash cart.'
The 35,000 square foot store that opened to the public on Friday is Amazon's first so-called smart grocery store as the e-commerce giant attempts to remake in-person shopping and push into the supermarket space.
The dash cart is the center of that effort. The toy-like cart has a screen in the middle of the handles that walks you through a tutorial on how to process the different items and which also allows you to see the total price of your trip as you're shopping. It's bright green and black and smaller than your average grocery cart with no place for the dangling legs of a toddler.
I grabbed the dash cart. To start I had to open my Amazon app to sync it to the cart.
I held my account's QR code in front of a camera affixed to the cart and once scanned, the cart made a pinging sound and told me I could start shopping. Now everything I put in the cart would be charged to my account.
The cart is not required, though. And shoppers can still opt to go through a checkout stand with a clerk.
Amazon Fresh opened their store to the public last week after previously being invitation only.
The Woodland Hills location at 6245 Topanga Canyon Blvd is likely a window into the future of Amazon grocery shopping. It allows customers to shop in-store, pick up Amazon Fresh online orders within the hour and even includes a return drop off center. It comes in the middle of a pandemic in which the online retailer has seen their grocery sales triple year-over-year.
At the same time, growth of their Prime membership which is key to the grocery store experience is accelerating.
When I arrived on a Monday morning, the aisles were eerily quiet. Clerks that normally stock aisles or buzz around the cash register were nearly non-existent. But Alexa seemed to be everywhere.
She's also available at different stands throughout the store to help customers locate specific items.
The store has a variety of produce, a meat and seafood section, and even a kitchen area where you can pick up prepared items like sushi or pizza. It felt like Whole Foods cafeteria-like layout but a bit less expensive. The chicken tenders looked especially appealing.
The different aisles carry your typical brand name items like Quakers and Coca-Cola, but there's often signs pointing out items that are locally grown and produced. Across the store, Amazon had their own packaged goods sprinkled throughout, including in the meat and seafood section, which was filled with Fresh-branded options.
Fresh produce has a number code that needs to be entered into the monitor on the dash cart, once detected and placed in the cart it weighs the item to give the total price. Barcode items are scanned as you place them in the cart through the use of the cameras and sensors placed in the front area of the cart.
Both options release a ding sound to let you know the item has been added correctly, but the process is hardly seamless. I had to re-enter items like my strawberry flavored Chobani a few times until the cart was able to detect it.
The cart itself was very small as it can only hold two bags before overflowing with items which is not ideal for a family looking to shop for a week's worth of groceries.
Yet, the simplicity of the checkout almost felt unreal. To checkout, all I had to do was walk through the dash cart lane. Once I walked over a mat, an automated message appeared on my cart monitor showing my bill. That was it. I was done. But the experience was so new, I wasn't even sure that I paid. I asked the clerk, 'Oh, is that it?" Yep, he replied and told me to watch my email for a receipt.
I grabbed my bags and walked out, having minimal interaction with humans.
Leslie Ignacio
Leslie Ignacio is dot.LA's editorial intern. She is a recent California State University, Northridge graduate and previously worked for El Nuevo Sol, Telemundo and NBC and was named a Chips Quinn Scholar in 2019. As a bilingual journalist, she focuses on covering diversity in news. She's a Los Angeles native who enjoys trips to Disneyland in her free time.