dave
dave
West Hollywood-based banking app Dave made its much-hyped debut as a publicly traded company on the Nasdaq stock exchange on Thursday.
Shares in Dave (ticker: DAVE) opened trading at $8.27, giving the company a market capitalization of roughly $3 billion. After swooning close to $7 per share, Dave's stock rebounded above the $9 mark before closing the day at $8.53.
The fintech startup, which is notably backed by famed billionaire investor Mark Cuban, wrapped up its merger with a special purpose acquisition company (SPAC) sponsored by Chicago-based investment firm Victory Park Capital on Wednesday. The company is expected to raise up to $465 million in capital as a result of the merger, and is looking to use the proceeds to further grow its business—including a potential foray into crypto.
Dave founder and CEO Jason Wilk told dot.LA that part of the reason the company decided to go public was because he had personally grown weary of "the distraction of having to raise private capital."
"We had a lot of interest in the private market, but we really thought to go public—and give the everyday retail investor the chance to invest in the company and grow with us—was a really good opportunity," he said. "It makes it easier for us to raise more capital as a public company. Of course, there are some headaches of being a public business, but access to capital is far easier."
Dave is among a wave of fintech startups aiming to disrupt the retail banking sector with low-fee, digitally-enabled banking services. The firm launched in 2017 as a financial planning app to help customers avoid the billions of dollars in overdraft fees charged annually by traditional banks.
It has since grown its offerings to include a checking account, and now has 11 million customers who use its services for banking, overdraft protection, building credit and finding side-gigs. Dave estimates that it has helped customers avoid nearly $1 billion in overdraft fees to date through its flagship feature, ExtraCash, and earn over $200 million in income through its gig-economy job board, Side Hustle.
As part of the IPO, Wilk and several other Dave executives rang the Nasdaq's opening bell on Thursday—though the ceremony actually took place in L.A. several days ago, and not in New York City on the day of the company's market debut.
Because of COVID-19 protocols and social distancing restrictions, the stock exchange shipped a duplicate podium to Dave's old offices in the Mid-Wilshire district. The podium arrived from San Francisco, where it is occasionally used for bell-ringing ceremonies involving Silicon Valley tech firms.
Though Dave moved its headquarters in October to the Pacific Design Center in West Hollywood, Wilk and the other executives pre-recorded the opening bell ceremony in their old digs on Tuesday. "It was really cool to ring the bell in the place where we used to pump out code with just a few of us sitting around a desk or a coffee table," Wilk said.
Dave is not the only L.A.-based neo-bank that has looked to go public via a SPAC merger. Marina del Rey-based Aspiration, which offers banking services with an environmentally-conscious angle, is pursuing a similar route and aims to make its market debut by the end of March.
Los Angeles-based banking app Dave is poised to debut as a publicly traded company via a SPAC deal this week, and has plans to use some of the proceeds to wade into the crypto waters.

Dave, which is valued at $4 billion and backed by famed investor Mark Cuban, anticipates closing its merger with blank-check firm VPC Impact Acquisition Holdings III this Wednesday. If all goes according to plan, it will begin trading on the Nasdaq stock exchange on Thursday.
According to Kyle Beilman, Dave's chief financial officer, the fintech company is looking to deploy some of the $465 million raised from the SPAC deal to explore cryptocurrency product offerings for its 11 million customers.
One area that Beilman said is under consideration: money transfers, which are ripe for disruption by crypto and blockchain technology. He cited the U.S.-Mexico remittance corridor, which is among the largest in the world with more than $40 billion sent from the U.S. to Mexico in 2020, according to Mexico's central bank.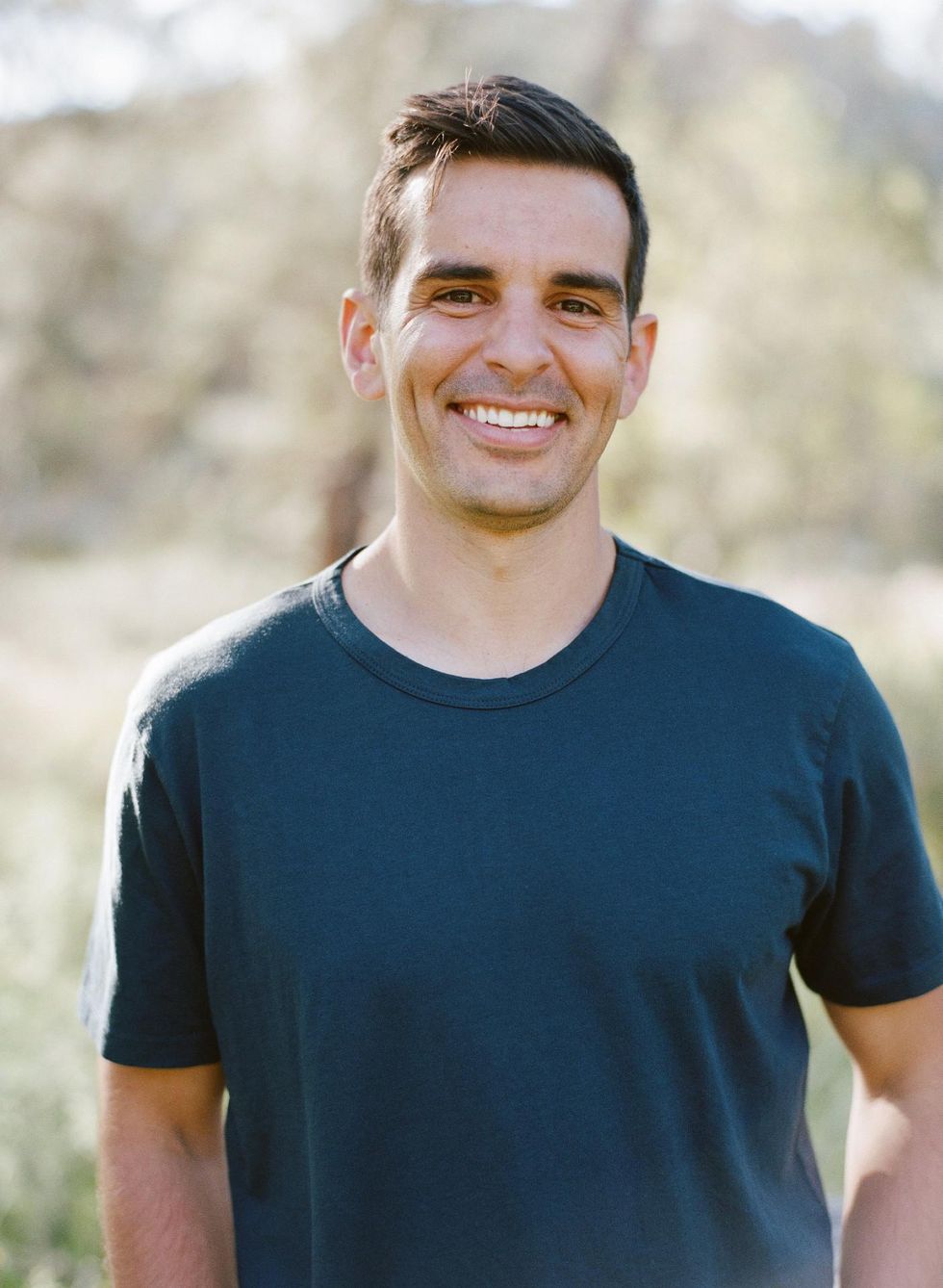 Dave Chief Financial Officer Kyle Beilman
"It's hard to ignore the impact that crypto is having on the overall market, and I think there's an opportunity for us to participate there," Beilman told dot.LA. "We see the U.S.-Mexico cross-border remittance market as an interesting potential opportunity for us to explore."
Dave already has well-placed partners in the crypto sector. In August, Alameda Research—a crypto trading firm founded by Sam Bankman-Fried, the billionaire founder and CEO of crypto exchange FTX—invested $15 million in Dave through a private placement funding deal in advance of the SPAC merger. That investment was part of a larger $210 million private investment in public equity (PIPE) deal, led by New York-based investment firm Tiger Global Management, that will flow into Dave's coffers after its trading debut.
"It gives us a little bit more firepower leading up to the [SPAC] close," said Beilman, noting that Dave and FTX are exploring potential partnerships. "It really highlights their commitment to the business that they were just willing to step up early and support us."
Dave is part of a wave of L.A.-based tech firms that have pursued SPAC mergers over the past year—a group that includes fellow "neo-bank" startup Aspiration, as well as electric automakers Faraday Future and Xos.

After an explosive 2020, the SPAC market cooled somewhat in 2021 thanks in part to regulatory concerns. In the case of Dave, heightened regulatory scrutiny caused the company to delay its IPO by several months, forcing it to downsize its financial projections for 2021 and beyond, Beilman explained.
After generating revenues of $122 million in 2020, Dave had expected to grow that figure by 58% to $193 million in 2021. But after pushing back its plans for a late-summer IPO, that target was cut by roughly 20% to the mid-$150 million range, Beilman said.
Having delayed some of its planned investment initiatives as a result, Dave is now eyeing acquisitions and new product developments with the windfall from the SPAC merger.
"M&A is a really attractive potential way for us to accelerate our ability to be that one-stop shop and be at the center of our members' financial lives," Beilman said.
Dave also is considering a non-crypto crowdfunding product, modeled after GoFundMe, which would allow people to raise money for events and expenses, and has plans to launch a peer-to-peer money-transfer product similar to Venmo, Beilman said.
The startup, founded in 2017 by CEO Jason Wilk, recently moved its headquarters in October from Mid-Wishire to the Pacific Design Center in West Hollywood. It ramped up its workforce in 2021—growing to more than 265 employees, with plans to eclipse 400 within the next year or so.
"The bulk of the hiring will be done here in L.A.," said Beilman, adding that the company is hiring engineers, marketing specialists and others across the country as it builds out its business.
From Your Site Articles
Related Articles Around the Web
Dave, the Los Angeles banking app that launched a debit card with no monthly fees, is going public through a so-called blank-check company, the startup announced Monday.
Dave is joining the SPAC boom, merging with Victory Park Capital, or VPC, a Chicago-headquartered investment firm. Tiger Global Management is leading a PIPE backed by investors who have committed $220 million.
The deal, expected to close by the fourth quarter of 2021, was approved by Dave's board of directors and VPC Impact Acquisition Holdings III, Inc, a special purpose acquisition company sponsored by VPC.
These so-called blank-check vehicles have become enormously popular with more SPACs completing IPOs last year alone than in the previous 10 years combined.
Regulators still must approve the deal along with the firm's stockholders. Once public, the company will trade under the ticker symbol DAVE.
The financial management platform was launched in 2017 with a suite of banking tools like overdraft protection and a gig-economy job board. It currently has 10 million users.
Dave Banking released its debit card with no monthly fees and online banking app last December. It's amassed about 1.3 million members, according to the company.

The fintech startup is also on a hiring kick. In January, a former Apple executive who designed the Apple Card became Dave's chief commercial officer. A new marketing officer, president of engineering and chief people officer were brought on last year.
"With its strong management team, differentiated product suite and immense brand affinity, we believe Dave is well-positioned to achieve future growth and continue to disrupt the legacy financial system," Brendan Carroll, co-CEO of VPCC and co-founder of VPC, said in a statement.
Mark Cuban Companies, Section 32, The Kraft Group, SV Angel, Capital one and Norwest are among Dave's investors.
From Your Site Articles
Related Articles Around the Web