la venture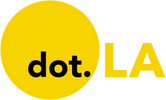 Get in the KNOW
on LA Startups & Tech
X
la venture
On this episode of the LA Venture podcast, Bling Capital's Kyle Lui talks about why he moved earlier stage in his investing and how investors can best support founders.

Lui joined his friend—and first angel investor—Ben Ling as a general partner at Bling Capital, which focuses on pre-seed and seed-stage funding rounds. The desire to work in earlier funding stages alongside someone he knew well drew him away from his role as a partner at multi-billion-dollar venture firm DCM, where he was part of the team that invested in Musical.ly, now known as TikTok.
Bling primarily focuses on entrepreneurs looking to raise around $1 million to $3 million who are often early in their careers as founders. Lui said Bling evaluates companies on characteristics that go beyond whether they like the founder or feel that the market looks good. Instead, he said they take a hard look at the available company data, and quickly respond.

"And we send it back to them and say, 'Okay, this is what's working, what's not working'," Lui said. "And then create the playbook for them on how to find product market fit and get to like, 'These are the milestones you actually need to hit'."
When considering companies, Lui said Bling looks at the founder, the market, the company's current traction and differentiation while asking the founder the questions they would expect to get at Series A and Series B funding rounds.
"One thing that I really admire about what [Ling's] built with Bling is the consistency and the processes and playbooks— everything from the way that we evaluate deals to the way that we work with our portfolio companies," Lui said. "Everything is kind of around playbooks and operationalizing things and also iterating to do those processes better."
As part of its work to support founders, Bling maintains an extensive product council, which connects tech executives with the founders in Bling's portfolio. Bling also has created numerous self-serve resources for founders so they can easily tap into the fund's network and shared knowledge.
"We have a bunch of playbooks that we introduce to companies around how to hire efficiently, how to negotiate with counterparties, how to think about the founding team, business development…We just have these different things that we start to train our entrepreneurs on," Lui said.
dot.LA Editorial Intern Kristin Snyder contributed to this post.

Click the link above to hear the full episode, and subscribe to LA Venture on Apple Podcasts, Stitcher, Spotify or wherever you get your podcasts.
From Your Site Articles
Related Articles Around the Web
On this episode of the LA Venture Podcast, Outlander VC founder and Managing Partner Paige Craig discusses how he pivoted from working in the defense industry to investing early in major companies like Wish, Scale and Gusto.
Craig's entrepreneurial journey is unique, to say the least.

Following his time in the Marine Corps and in national security, Craig said he saw an opportunity building capabilities for the U.S. following its 2003 invasion of Iraq. But with little fundraising success, he had to find his own way into the industry and his own competitive advantage. He traveled to the Middle East, posed as a CNN reporter and found his way into Baghdad.
"I can't even tell you the shit we went through," he said. During his time in Iraq, Craig said his Lincoln Group closed deals in the Middle East focused on gathering special intelligence, running unconventional operations aided by technology and creating other military capabilities.
"I endorsed every mission we took," he said, " and I can stand behind all of them if they ever get released and declassified someday."
Craig eventually sold the company to multibillion-dollar defense contractor Constellis.
"I took my money, but more importantly, my lessons learned about how to create something from nothing and I started angel investing back in 2009," Craig said.
His unique business background informs his approach to investing. Understanding company founders as people—particularly through his method of observing human characteristics linked to vision, intelligence, character and execution—helps investors understand their businesses.
"Everything comes down to identifying very unique people—the outlanders," he said. "We are looking for extremely unique people who are highly inclined to build fast growing, highly scalable tech companies, when most of the world around them is saying, 'fuck you'."
Many investors mistakenly think they know how to run the companies they help fund, Craig said. But by identifying founders with both emotional and intellectual intelligence early on, he said he focuses instead on fostering leadership skills and developing the next generation of talent.
"These people reminded me of me several years back, where they're under-resourced [and] no one believes in them," he said. "They're taking on huge missions that mean everything to them, and I just saw all these psychological parallels to what I went through. And I was like, 'Look, I can't tell you how to develop a server farm, but what I can tell you how to do is how to lead people.'"
dot.LA Editorial Intern Kristin Snyder contributed to this post.
Click the link above to hear the full episode, and subscribe to LA Venture on Apple Podcasts, Stitcher, Spotify or wherever you get your podcasts.
Courtesy of Karan Wadhera
On this episode of the LA Venture podcast, Casa Verde Capital's Karan Wadhera talks about the cannabis industry, investing in risky environments and working with music legend Snoop Dogg.
Wadhera grew up playing music and had always wanted to be in the music industry. Around 1999, as a student dabbling in html, he got his shot.

"I started learning how to code and make basic websites, pre-social media. And through that really, like a rabbit hole, got connected to record labels, and would get these sort of consulting assignments in college to help out with different artists," said Wadhera.
Those assignments brought him into contact with artists including John Legend, Snoop Dogg and Kanye West.
"And I did it while I was in college," he said. "That's how I got to know L.A., and a lot of the industry here."
Eventually, Wadhera landed a job with Goldman Sachs working in Hong Kong and Mumbai, then transitioned over to Nomura Securities as the head of India sales trading.
"Trading at that time [in] emerging markets was scary. You always thought you were going to get your face ripped off, someone was going to cheat you," he said. But navigating that tricky environment ultimately helped him build relationships and experience working in risky financial worlds.
"No one was raising their hand to go to India when I went—and cannabis was similar."
Wadhera always knew that he eventually wanted to do something on his own. He left Nomura without lining up another job and moved to L.A., where he had maintained a friendship with hip hop legend, entrepreneur and cannabis enthusiast Snoop Dogg.
In 2016, shortly after Colorado legalized recreational marijuana and shortly before California followed suit, Wadhera signed on as a managing partner for Casa Verde, a firm dedicated to funding cannabis companies co-founded by Snoop.
Wadhera said Los Angeles has become the hub of the cannabis industry, largely "because we're such an important cannabis market," he said.
"There's funds in San Francisco and New York and everywhere. But you know, L.A. really has emerged as one of the center points, both culturally and from a brand perspective and for investing in cannabis."
Wadhera said he's seen a number of different characters in the cannabis space in his six years working in the industry.
"There's people who've been in the illegal black market industry transitioning into the legal industry. There's the very, very corporate people with dollar signs in their eyes who've come here and are trying to structure every deal like a distressed deal and then there's people in the middle who love the culture," said Wadhera.
Casa Verde is focused on investing in cannabis, but the firm has also recently made investments in psychedelics as well, starting with Boston-based Delix Therapeutics. For now, Wadhera said, the opportunity is in companies who are exploring the possible medical and pharmaceutical benefits of the drugs for people suffering from PTSD or severe depression.
"When and if there's the adult-use side of [psychedelics]... then it actually kind of falls more into our space," he said. "And we would do more there. It makes perfect sense, because we've built the infrastructure for it, right?"
Click the link above to hear the full episode, and subscribe to LA Venture on Apple Podcasts, Stitcher, Spotify or wherever you get your podcasts.

dot.LA Engagement Fellow Joshua Letona contributed to this post.
From Your Site Articles
Related Articles Around the Web