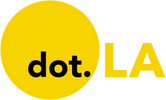 Get in the KNOW
on LA Startups & Tech
X
Robotics
The latest news about robotics and robotics startups in Southern California from dot.LA
Courtesy of Divergent Technologies.
Divergent Technologies wants to radically change automotive manufacturing with 3D printing, smarter software and an entirely new approach to assembly. A new $160 million round of funding should help the Torrance-based startup on that mission.
Divergent unveiled the Series C round on Monday, announcing investors like businessman (and 2020 Democratic presidential candidate) Tom Steyer and former Goldman Sachs president John L. Thornton, who has joined the company's board of directors (Thornton also currently sits on Ford Motor Co.'s board). Bloomberg reported that London-based investment firm Hedosophia also participated in the round, which values Divergent at more than $1 billion and adds to $200 million in previous funding from the likes of Horizons Ventures and Altran Technologies.
The company's technology combines generative design and 3D printing to create custom-tailored components for auto parts manufacturers. Its software inputs the volume of the part, where it needs to connect to the rest of the vehicle and what kind of loads it needs to tolerate. The computer then calculates the optimal shape and design for the final product; designs can be optimized for weight, strength, cost and other parameters. Once a design is selected, it's constructed, layer by layer, by one of Divergent's printers, and then assembled autonomously.
"It's an entirely new production system that we've created from scratch," Divergent senior vice president Lukas Czinger told dot.LA. "If your cost target changes, or your mass target changes, or your design volume changes, or you want to quickly introduce a variant to your car. Within days, literally, we can design, print and assemble that new design."
Czinger was tight-lipped about which specific auto manufacturers the company is working with—but said Divergent would be making announcements this summer, and that three of the original equipment manufacturers (OEMs) it is working with "are within the five largest OEMs in the world." Czinger confirmed that some of the car models that Divergent is designing for are electric vehicles.
In addition to making auto manufacturing cheaper and faster, Divergent also claims its system can reduce the industry's carbon footprint by reducing waste and improving efficiency. Steyer—an environmentalist who made climate change a major part of his presidential campaign platform—said Divergent is "one of the companies I'm most hopeful will have an important impact on our ability to combat climate change" in a statement.
"Zero-emissions vehicles are an important part of a greener future, but if we can't reduce the environmental costs of building them in the first place, their impact will never be fully realized," Steyer said. "Divergent's technology can change that."
Divergent said it will use the funding to scale up its manufacturing facilities, with plans for new factories in the U.S. and Europe "starting in 2024."
From Your Site Articles
Related Articles Around the Web
Courtesy of Miso Robotics
The next time you're having late night cravings and find yourself at a Jack in the Box, there's a chance you're munching on burgers and fries made by robots.
The San Diego-based fast food chain is partnering with Miso Robotics, the food tech startup responsible for the burger-flipping robot known as Flippy. After recently teaming up with Panera Bread to install its CookRight Coffee system and with Chipotle on an automated tortilla chip-maker, the Pasadena-based company announced Tuesday it would be sending an upgraded version of its signature burger-flipping droid, the aptly named Flippy 2, to a Jack in the Box location in San Diego in the next several weeks.
Flippy first entered the market in 2017. Miso initially charged burger chain White Castle $60,000 to install the first machines at its locations—an arm and a leg for a bulky robot equipped with a robotic arm that could slap patties onto a grill.
Five years later, the startup's efforts to scale the technology have brought down its cost down to $3,000 per month. Today's Flippy 2 features a much sleeker design that takes up considerably less kitchen space. No longer content as a mere burger flipper, the upgraded Flippy has been designed to maneuver Jack in the Box's proprietary fry baskets to cook everything from taco shells to fish filets to curly fries—freeing up employees to handle customers or prep other items.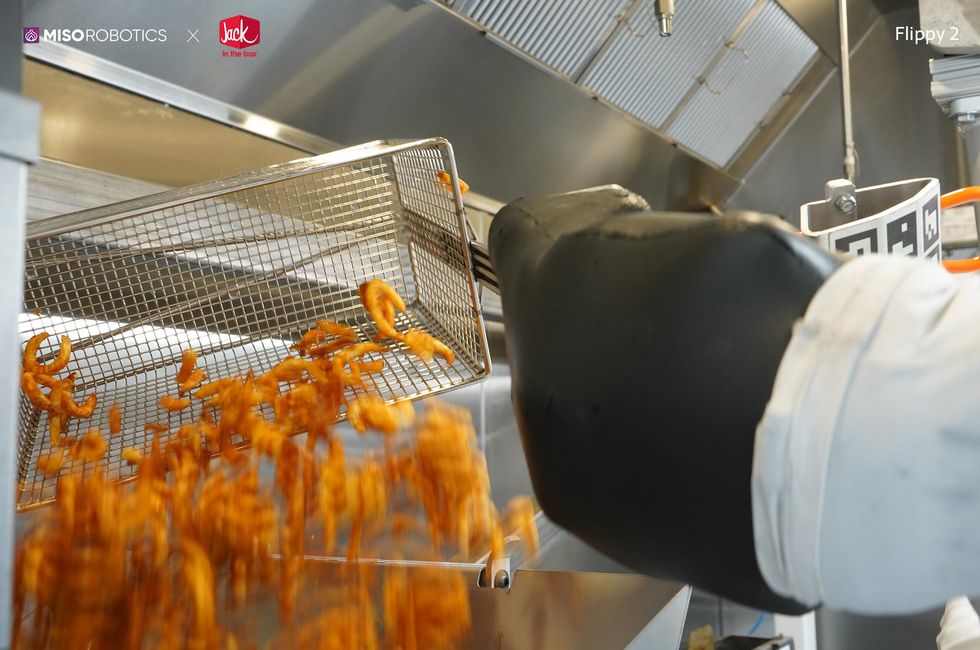 Flippy 2 cooking Jack in the Box curly fries. Courtesy of Miso Robotics
There are dozens of Flippy robotic arms currently making burgers, with the early adopters including CaliBurger and Dodgers Stadium. Earlier this year, White Castle announced it would install Flippy 2 robots at 100 locations across the country.
But unlike White Castle, Jack in the Box serves a wide variety of menu items, from tacos to chicken tenders, that require more than just a spatula to finish the job—presenting Miso with a "a new challenge," Jake Brewer, the startup's chief strategy officer, told dot.LA.
"A taco shell…that's more delicate than a chicken nugget or french fry. So we were able to adapt Flippy to be able to accept those items," Brewer said.
Once a food item is placed before Flippy, the robot's AI-enabled camera will identify the food, pick it up, cook it in the correct fry basket and safely place it into a holding area. Brewer said the company was already developing add-ons allowing the attachment of specialty baskets to the robot, but when the request came in from Jack in the Box, the process was accelerated.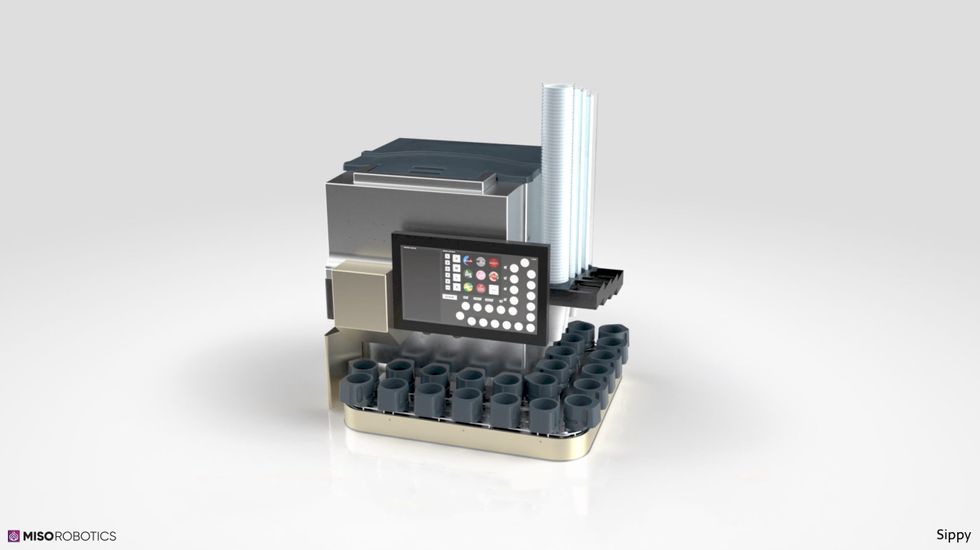 Sippy, Miso's automatic drink dispenser and sealer that will roll out at the end of the year.Courtesy of Miso Robotics
Miso is currently putting the finishing touches on Sippy, an automatic beverage dispenser and sealer that will be joining Flippy 2 at the Jack in the Box in San Diego by the end of this year. The startup is currently in the process of raising a Series E funding round, having set an initial target of $40 million.
Courtesy of Miso Robotics
Pasadena-based Miso Robotics has partnered with yet another major restaurant chain to deploy its automated food-service technology—this time teaming with Panera Bread to roll out an AI-powered coffee monitoring system that aims to provide customers with freshly brewed coffee throughout the day.
Panera will begin using Miso's CookRight Coffee system at select Midwest locations later this month, the companies said Tuesday. The technology uses proprietary sensors that can measure coffee temperature, how much coffee has been dispensed and how long since a newly brewed batch was last placed in a coffee urn, making it easier for Panera workers to maintain their coffee stations.
The tablet that Panera employees will use to check coffee metrics. Courtesy of Miso Robotics
Miso began developing CookRight Coffee in September with input from Panera, whose employees had complained that the constant back-and-forth of checking on the restaurant's coffee dispensers was a time suck. Miso sought to address those concerns by designing a user interface that allows Panera employees to access and view a coffee station's metrics on a tablet without needing to physically check the urns.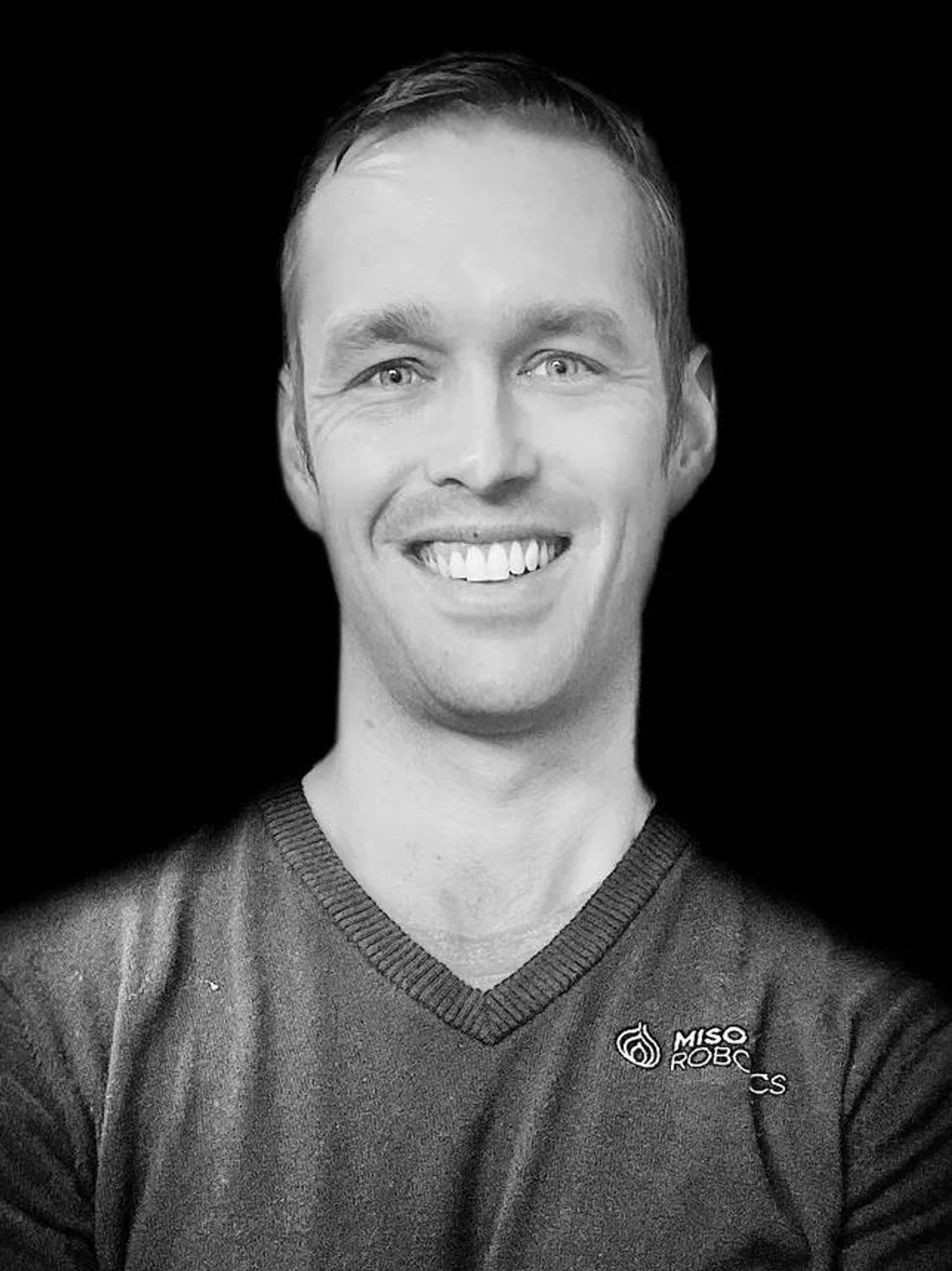 Miso Robotics chief strategy officer Jake Brewer.
Courtesy of Miso Robotics
"We are fortunate that Panera was seeking something to solve this need; at the same time, we were seeking to develop something to solve this for the [restaurant] industry," Miso chief strategy officer Jake Brewer told dot.LA. "While [Panera employees are] doing their primary tasks—serving the guests and making food—they can always be monitoring the coffee."
Brewer did not provide the price of the CookRight Coffee system or financial details of Miso's partnership with Panera.
Last month, the robotics startup partnered with fast-casual chain Chipotle on an AI-enabled tortilla chip-making machine dubbed "Chippy," which will be trialed at one of Chipotle's Southern California locations later this year.
It's also teamed with burger chain White Castle on a burger-flipping robot nicknamed "Flippy," and is developing an automated soda fountain machine named "Sippy."
"We're able to scale products quicker and quicker, because we're using the same building blocks," Brewer said. "Coffee was just the next one that was kind of timed with a big customer who was looking for it."

Miso, which is backed by Santa Monica-based food-tech incubator Wavemaker Labs, is currently in the process of raising a Series E funding round that initially launched with a $40 million target. Brewer said Miso has already secured more than $5 million in funding through the round, which he noted is now projected to raise between $25 million to $30 million in total capital.
From Your Site Articles
Related Articles Around the Web