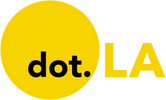 Get in the KNOW  
  on LA Startups & Tech  
X
Climate Technology
This is the web version of dot.LA's daily newsletter. Sign up to get the latest news on Southern California's tech, startup and venture capital scene.
Rapunzel, Rapunzel, let down your electric vehicle charger.
That's the model pole-mounted EV chargers take: drivers sidle up to the curb and scan a QR code via an app to lower a J1772 connector. Electric utility poles house the chargers, making the tech easy to access. Drivers only pay for the electricity used within a three-hour time limit.
Energy provider National Grid recently installed the tech in Melrose, Massachusetts, which is the latest city to explore the concept. Los Angeles currently hosts over 430 chargers on city streetlights and 44 on utility poles. With cheap installation costs (traditional ground stations cost 70% more, according to National Grid) and integration into typical parking spots, pole-mounted chargers take advantage of existing infrastructure to simplify EV charging.
The question of where to put the chargers has long plagued the EV industry. In Los Angeles, they are nestled in parking lots at workplaces and other high-traffic sites, including the Kia Forum and, eventually, Taco Bell. Elon Musk wants to elevate the experience with drive-in-style service at his proposed charging site in Hollywood. A number of Los Angeles-based startups are also trying to make EV charging affordable and accessible. One is planning to make charging station rest stops—complete with restaurants and wifi.
But California is already home to a number of EV charging stations and has more registered EVs than other states. For states that don't boast as many EVs, luxury charging stations with movie screenings probably won't encourage more people to go electric. Tech that adds to existing infrastructure, like the pole-mounted charging station, could make expanding charging stations more practical.
The idea still faces some challenges, as integrating changes into neighborhoods can incur the wrath of homeownersassociations. Some critics believe that curbside charging could discourage the expansion of bus and bike infrastructure by encouraging car use. But Biden's Inflation Reduction Act, which passed in the House earlier today, could incentivize more people to buy electric cars. As concerns grow about the climate crisis, utility pole-mounted charging stations could dangle a solution to the gap in available charging infrastructure.—Kristin Snyder
Photo by Decerry Donato
Oral hygiene is crucial to staying healthy, yet in 2021, 76.5 million Americans did not have dental insurance. COVID-19 only exacerbated those concerns.
With its affordable pricing, hassle-free visits, and tech-enabled teeth cleaning and whitening services that launched earlier this year, West Hollywood-based Pearline Health, a salon-style dental studio, is removing barriers to traditional dental cleanings.
Pearline was founded in 2022 by Dr. Jamie Sands—a Los Angeles-based dentist of over 20 years—and Carolyn Yashari Becher, an Iranian-American entrepreneur who co-founded HopSkipDrive. They saw the lack of access to dental care and linked up after their Beverly Hills high school days to offer affordable and efficient teeth cleaning services.
"Jamie saw an opportunity to increase access," Yashari Becher told dot.LA. "Then when I came on board, the two of us used technology as a way to increase efficiency across an antiquated system."
Patients typically fill out paperwork before every visit to a traditional dentist. At Pearline, guests can book the appointment on their phone, then fill out the necessary paperwork prior to their visit–eliminating the extended wait time and allowing for a hassle-free experience.
Pearline can have up to 90 sessions per day at full capacity and only sees patients 18 and over. Whether a guest chooses a cleaning or a whitening treatment, it will still only cost them $99 per session and the appointment only takes 30 minutes out of their day.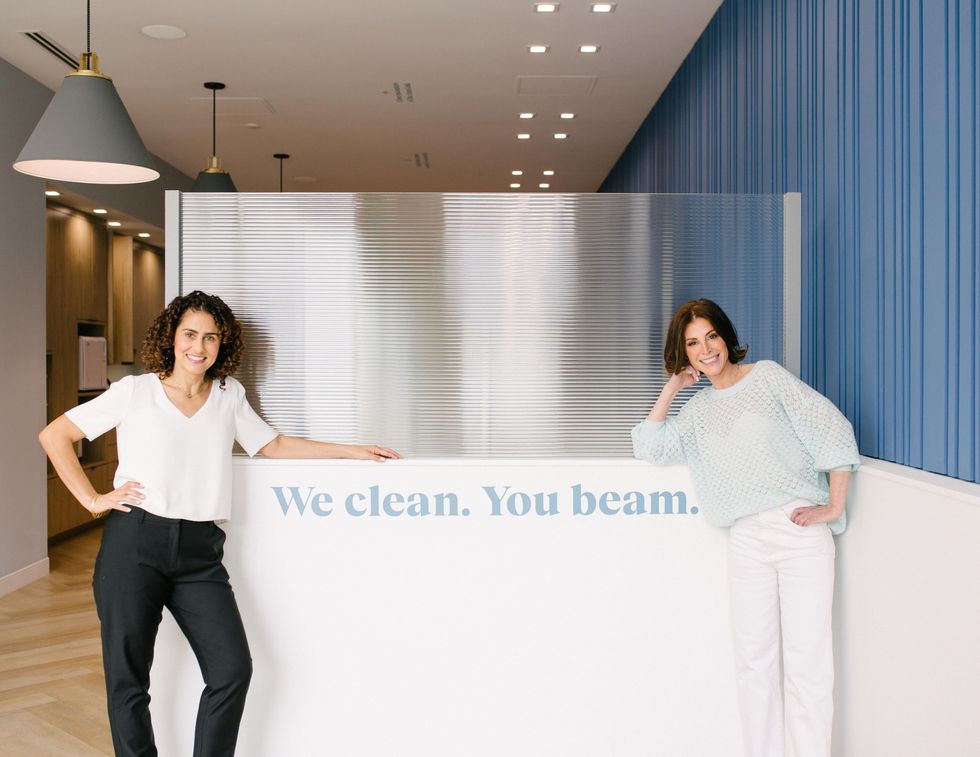 Left to right: Co-founders Carolyn Yashari Becher and Dr. Jamie Sands. Courtesy of Pearline Health
Yashari Becher said one of the reasons they can keep their costs so low is because there isn't a dentist present at the studio full time. Yashari Becher confirmed that's what usually drives up the cost in a traditional setting.
Dr. Sands said that most people come to Pearline for cleaning. Pearline's proprietary software then allows the guest to walk in and out in under an hour. Patients that enter the studio for a whitening session, have a "before" photo of their teeth made, then following the session an "after" photo is made and uploaded to Pearline's system. For cleanings, five photos are taken. From there, Dr. Sands performs the exam via tele-dentistry.
If there are any concerns, the patient will receive an email offering a follow-up for a free in-person consultation.
"By allowing our cleaning specialists who are all registered dental hygienists to work independently under Dr. Sands' supervision," Yashari Becher said, "we're able to keep our costs down for our guests."
Aside from high costs in the industry, another issue that drives people away from accessing dental care is fear and anxiety related to going to the dentist. But studies show that there is a direct correlation between dental hygiene and overall health, including stroke, Alzheimer's and heart diseases. Dr. Sands said that 50% of the population chooses to not get their teeth cleaned, and according to the Journal for Dental Hygiene (JDH), 50-80% of people in the U.S have some level of dental anxiety.
Pearline is unlike a typical dental office with clunky, loud equipment, scrubs and harsh lights. On entering the studio, customers are greeted by natural bright light and inviting phrases are found throughout its refreshing interior, including the legend, "I'm on plaque patrol," which is written on the backs of each dental hygienist's jumpsuit.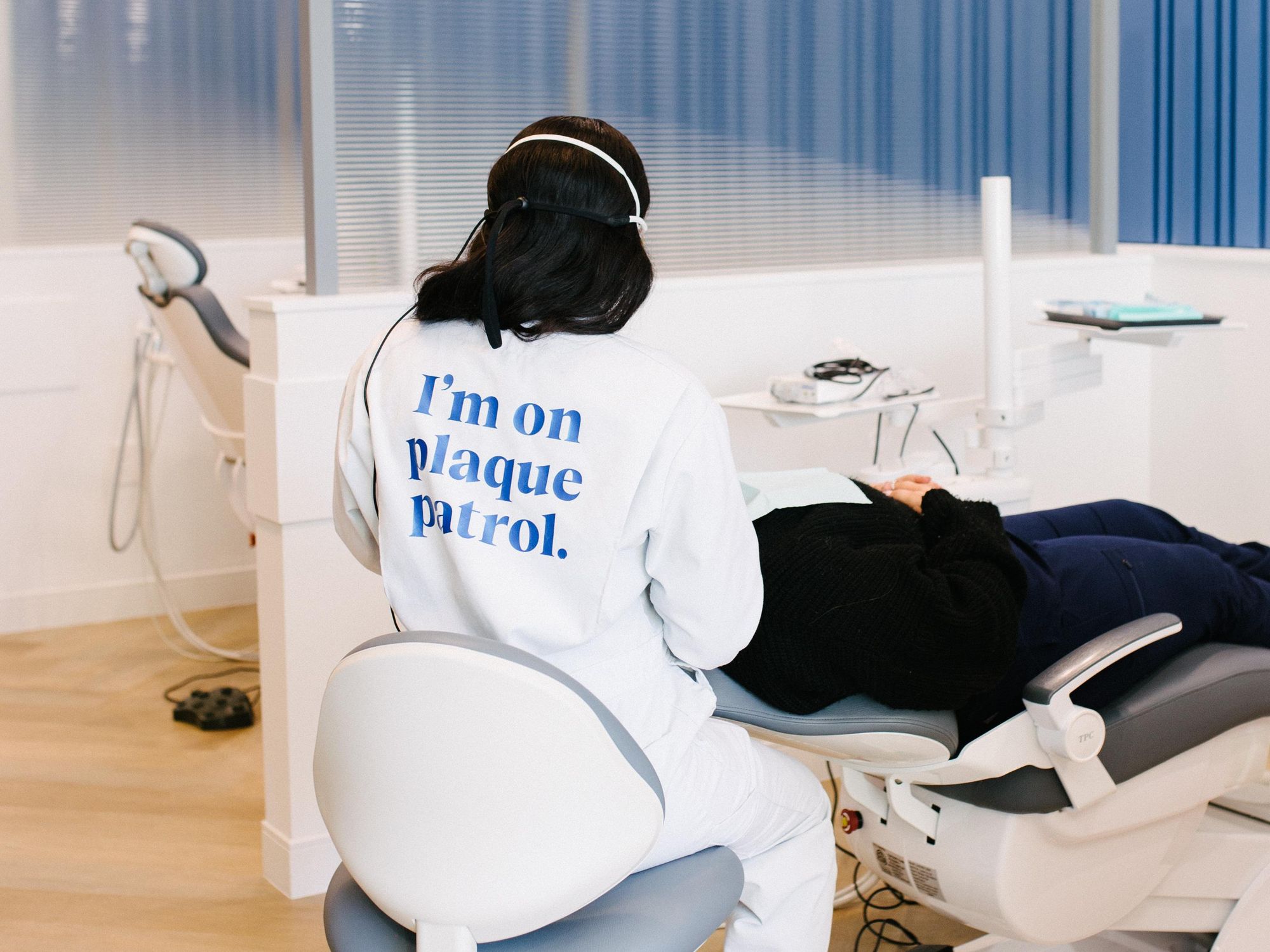 A Pearline patient receiving dental services. Courtesy of Pearline Health
In addition to its seamless booking platform, guests have access to past visits, health history, check-in and receive post-appointment recommendations via smartphone.
Guests who select the 30 minute whitening service are sent home with a kit that includes a whitening pen and tray. In order to reach optimum color, the individual may apply the whitening pen for up to six weeks. The team said that a majority of their guests, however, would prefer to come back to the studio and have the dental hygienist perform the whitening procedure.
While Dr. Sands and Yashari Becher bootstrapped the company, Pearline is currently raising a pre-seed round with investors including former CEO of Credo Beauty Dawn Dobras, Joseph Miller of Runyon Group, and other prominent dentists in town. Drybar co-founder Cameron Webb is also an advisor for the company.
Currently, the only location available is in West Hollywood, but the team has plans to open up five new locations across the Los Angeles area by the end of 2025.
Pearline Health still wants their guests to see general dentists for annual exams and x-rays. But the co-founders said Pearline was created to prevent larger problems from taking place and improve the community's overall health.
Over the weekend Senate Democrats officially passed the Inflation Reduction Act in what amounts to President Biden's biggest legislative win so far. The bill includes a host of broad-spectrum economic policy changes and completely reworks the subsidies for electric vehicle purchases. The law still has to get through the House, but this should be a much smaller hurdle.

dot.LA covered the bill in depth as it neared the goal line at the end of July, and the final iteration doesn't change much. To recap:
1. The rebate total stays $7,500 but is broken into two $3,750 chunks tied to how much of the car and its battery are made in the US.
2. The manufacturer caps are eliminated, meaning even EV companies that have sold more than 20,000 vehicles are once again eligible.
3. Rebates will now only apply to cars priced below $55,000 and trucks/SUVs below $80,000
With the new system placing a renewed emphasis on American manufacturing and assembly, the calculus of which vehicles cost how much is still being worked out. The most comprehensive (but unofficial!) list I've seen has come from Reddit user u/Mad691.
In addition to the EV rebate program, the bill also includes a number of economic incentives aimed at curbing emissions and accelerating the country's transition to electric vehicles.
There's $20 billion earmarked for the construction of new clean vehicle manufacturing facilities and $3 billion will go help electrify the USPS delivery fleet. Another $3 billion will go to electrifying the nation's ports. Then there's $1 billion for zero-emission trucks and buses.
Now that the bill is about to be codified into law, VC investment in the sector might heat up in response to the new money flowing in.
"I do anticipate more climate funds standing up to invest in EV infrastructure," says Taj Ahmad Eldridge, a partner at Include Ventures and the director at CREST an ARES Foundation initiative with JFF/WRI that aims to provide training for people in the new green economy. "However, we do see funds being a little more thoughtful on diligence and taking their time to fund the right investment."
The sentiment seems to be shared across Southern California. ChargeNet CEO and Co-Founder Tosh Dutt says the Inflation Reduction Act "super charges" the company's effort to build infrastructure across the country.
"This investment accelerates the transition to renewable energy and gives companies like ChargeNet Stations the confidence to expand more rapidly, especially in underserved communities," says Dutt.
For Rivian, the bill's passage has left would-be customers in a sort of limbo. Because many of their models will exceed the $80,000 cap for trucks and SUVs after options, customers who've preordered are scrambling to sign buyers' agreements to take advantage of the current EV rebate scheme which doesn't include price caps. As I noted in the previous article, if you buy an EV before the bill is signed, you're eligible for the current rebate system even if the vehicle isn't delivered until 2023. Any existing contracts under the current system will remain valid.
With the legislation seemingly on the fast track to become law, it's unclear whether or not Rivian will expedite the purchasing process to allow customers to sign the buyers' agreement before the new rebate program becomes the law of the land. Tick tock!