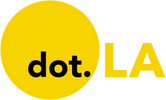 Get in the KNOW  
  on LA Startups & Tech  
X
Medtech
Browse the latest news about medical technology in Southern California from dot.LA.
Amazon is taking over everything. Its latest move: spending $3.9 billion to acquire One Medical.
The Seattle-based retail giant will acquire the San Francisco-based subscription health care provider for $18 per share, the company announced Thursday. The deal covers the health care company's net debt, and will be complete once it receives regulatory approval and is approved by One Medical's shareholders.
One Medical has 10 clinics across Los Angeles and five in Orange County and has made a name for itself by offering 24/7 telehealth access and guaranteed same or next-day appointments. The company went public in 2020 and has since acquired primary care company Iora Health in a $2.1 billion deal. Expanding throughout Southern California in the past few years, One Medical grew its membership by 34% in 2021.
Telehealth companies saw a boom during the pandemic, and some are pushing to continue coverage for virtual treatments. One Medical, however, faced criticism for letting ineligible people skip the line for vaccines and accidentally charging people for the shot.
Amazon has been eyeing the health care industry for the past few years. The company launched telehealth Amazon Care for its employees in 2019 and earlier this year expanded the program nationally. In 2018, Amazon bought prescription-by-mail company PillPack for $1 billion—a move that caused traditional pharmacies to lose billions in market value.
"We think health care is high on the list of experiences that need reinvention," said SVP of Amazon Health Services Neil Lindsay in a statement.
This acquisition is Amazon's third most expensive, behind the $13.7 billion Whole Foods purchase and the $8.5 billion MGM deal. Amir Dan Rubin will stay on as One Medical's CEO. Since the deal announcement, One Medical shares have surged 68%.
A number of Los Angeles-based startups are working to disrupt the health care industry, with multiple prescriptiondelivery and telehealthcompanies making a name for themselves. Since telehealth is apparently here to stay, making the programs accessible remains a concern.
LA Tech Week—a weeklong showcase of the region's growing startup ecosystem—is coming this August.
The seven-day series of events, from Aug. 15 through Aug. 21, is a chance for the Los Angeles startup community to network, share insights and pitch themselves to investors. It comes a year after hundreds of people gathered for a similar event that allowed the L.A. tech community—often in the shadow of Silicon Valley—to flex its muscles.
From fireside chats with prominent founders to a panel on aerospace, here are some highlights from the roughly 30 events happening during LA Tech Week, including one hosted by dot.LA.
DoorDash's Founding Story: Stanley Tang, a cofounder and chief product officer of delivery giant DoorDash, speaks with Pear VC's founding managing partner, Pejman Nozad. They'll discuss how to grow a tech company from seed stage all the way to an initial public offering. Aug. 19 at 10 a.m. to 12 p.m. in Santa Monica.
The Founders Guide to LA: A presentation from dot.LA cofounder and executive chairman Spencer Rascoff, who co-founded Zillow and served as the real estate marketplace firm's CEO. Aug. 16 from 6 p.m. to 9 p.m. in Brentwood.
Time To Build: Los Angeles: Venture capital firm Andreessen Horowitz (a16z) hosts a discussion on how L.A. can maintain its momentum as one of the fastest-growing tech hubs in the U.S. Featured speakers include a16z general partners Connie Chan and Andrew Chen, as well as Grant Lafontaine, the cofounder and CEO of shopping marketplace Whatnot. Aug. 19 from 2 p.m. to 8 p.m. in Santa Monica.
How to Build Successful Startups in Difficult Industries: Leaders from Southern California's healthcare and aerospace startups gather for panels and networking opportunities. Hosted by TechStars, the event includes speakers from the U.S. Space Force, NASA Jet Propulsion Lab, Applied VR and University of California Irvine. Aug. 15 from 1 p.m. to 5 p.m. in Culver City.
LA Tech Week Demo Day: Early stage startups from the L.A. area pitch a panel of judges including a16z's Andrew Chen and Nikita Bier, who co-founded the Facebook-acquired social media app tbh. Inside a room of 100 tech leaders in a Beverly Hills mansion, the pitch contest is run by demo day events platform Stonks and live-in accelerator Launch House. Aug. 17 from 12:30 p.m. to 3 p.m. in Beverly Hills.
Registration information and a full list of LA Tech Week events can be found here.
From Your Site Articles
Related Articles Around the Web
Ketamine is on the come up in the pharmaceutical world. Once confined to nightclubs and operating rooms, the drug is quickly gaining recognition as a valuable tool for treating mental health disorders including depression and anxiety.
Amid these rising tides, Wondermed has emerged, offering telehealth consultations and, potentially, the ability to deliver the drug right to your doorstep—all while building out a virtual platform and collecting data on how to use the molecule more effectively.
At the moment, the company provides a mail order service for courses of ketamine lozenges to those who've been prescribed the drug along with a telehealth software bridge between doctor and patient. Wondermed currently operates in five states — California, Texas, Florida, New York and Connecticut, though it plans to expand to another eight to 10 states in the next two weeks.
In the long run however, its plans are much bigger than being a link between doctors and patients.
"We generate more than 3,000 data points on every patient that comes into the funnel, and actually receives the medication," says co-founder & Managing Director Jose Aycart.
His company is building out its online platform to collect and analyze patient data and provide mental health support services that may be useful, regardless of whether or not a patient is taking ketamine.
These data show in granular detail how ketamine therapies work. Does the route of administration matter? Does time of day matter? What types of patients are most likely to experience positive outcomes? It's this data that represents the biggest business opportunity for Wondermed. The specifics of the monetization are still being worked out, but Aycart says it will never sell anonymized patient data to other companies.
Wondermed is in the midst of a seed funding round, targeting $7 million by the end of the month; It's raised $5.6 million so far.
The company makes a bit of revenue by charging patients for consultations, but in the event that a patient doesn't wind up using Wondermed's platform, the consultation fee is refunded. For patients who are prescribed ketamine, the company charges only as much as the drugs cost them ($249 per month, which includes four doses), so neither Wondermed nor the physicians in its employ are incentivized to over-prescribe.
The drugs themselves are supplied by Tailor Made Compounding, a pharmacy in Nicholasville, Kentucky, and Wondermed is working on additional contracts in the pipeline with several other suppliers.
. Wondermed's transformation comes as ketamine, which has typically been restricted to use as a general anesthetic, is quickly gaining recognition as a valuable tool for treating mental health disorders like depression and anxiety.
"What I've found interesting is how rapidly this field has emerged," says Steven Grant, a drug and addiction researcher who spent 25 years at the National Institute on Drug Abuse and is now retired.

Ketamine is a simple organic molecule that first gained clinical popularity in the 1960s as an anesthetic. It produces a dissociative state in patients and dulls pain. Once in the bloodstream, the molecule travels to the brain where it binds to a protein called NMDA on the surface of neurons. NMDA has a variety of jobs, but it's best-known for its role in learning, memory, and neuroplasticity—or the brain's ability to form new pathways between neurons.
While the research into why ketamine is such an effective treatment for depression and anxiety is ongoing, the consensus so far is that the molecule's power comes from this ability to rewrite or rewire the brain's circuitry. If you've ever had an anxiety attack or a depressive episode, it can often feel like you're stuck in a mental loop. Ketamine, it seems, offers a way to break that loop.

"It was this idea that you're increasing your neurological connections in the brain," says Aycart. "You have the opportunity now to spark new forms of thought, new forms of emotion, or even new ideas."
Unlike selective serotonin reuptake inhibitors (SSRIs) and other traditional drugs used to treat depression, ketamine's effects are fast-acting—often appearing within minutes or hours of administration—and don't require taking the drug daily.
"It really is revolutionary, and that's why now more than ever, people are starting to get access to it, and companies like ourselves are really trying to bring it to people as an alternative form of medicine," says Aycart.
Grant says the rise of ketamine clinics and telehealth services like Wondermed are likely a net positive because they increase patient access to drugs patients need, but he also has reservations about how the therapies are being applied.
Many of these psychoactive drugs—especially ketamine—are intended to be used in tandem with therapy, or at least under the supervision of a trained professional. Increasing the brain's plasticity is a valuable tool for breaking out of depressive loops, but unless a professional is there to help the patient settle into a healthier mental pattern, the full benefits may be left on the table.
Wondermed offers a variety of supplementary support and strategies along with the drugs themselves, but taking advantage of these tools is left to the patient's discretion. Grant would like to see a larger focus on extending and expanding that auxiliary support.
The company says it's focused on building out the platform's nonmedicinal mental health strategies—things like breathwork, meditation, music therapy—and adding them to an app. If they can get enough people on board, the eventual plan could be to sell health insights back to patients through a subscription model or something similar. They may even patent their own psychedelic molecules in the future. But all of this is likely quite a ways out.
"What we're trying to do is very new, and the landscape yet hasn't been built out," says Aycart.
Clarification: This story has been updated to clarify Wondermed's monthly rate for ketamine lozenges.