Medtech
Browse the latest news about medical technology in Southern California from dot.LA.
Downtown Los Angeles-based Moving Analytics, which uses telehealth tools to lower the barriers to entry for the 6 million Americans suffering from heart disease, announced it has raised $6 million in seed funding Monday.
The eight-year-old company has nabbed customers like Highmark Health, Kaiser Permanente and the Department of Veterans Affairs.
Its rise is yet another example of how the health industry is embracing telehealth and virtual settings post-pandemic, making access easier to cardiac rehab services, which has been plagued by poor attendance for years.
"I think this is a permanent change," said Moving Analytics co-founder and CEO Harsh Vathsangam. "A lot more patients are getting access to care that would not have had access to care."
Cardiac rehabilitation is a comprehensive set of preventative services often provided to people who have suffered a stroke, heart surgery or heart attack in order to improve their heart health. Patients undergo supervised physical activities and mental health counseling to reduce stress and alleviate future heart problems.
Getting patients to attend can be difficult; only 16% of patients show up to their first class. Cardiac rehab requires people to take extra time out of their day to travel and complete activities, which restricts people who cannot travel because of work schedules or disabilities. Women and minorities, especially, participate in cardiac rehab less often than white men due to scheduling and language barriers.
Cardiac rehab centers are also space-constricted, and scheduling multiple people for physical therapy, especially after work hours, can be difficult. Cofounder and CEO of Moving Analytics Harsh Vathsangam said the company has seen waitlists for classes during the most popular hours span as long as three months.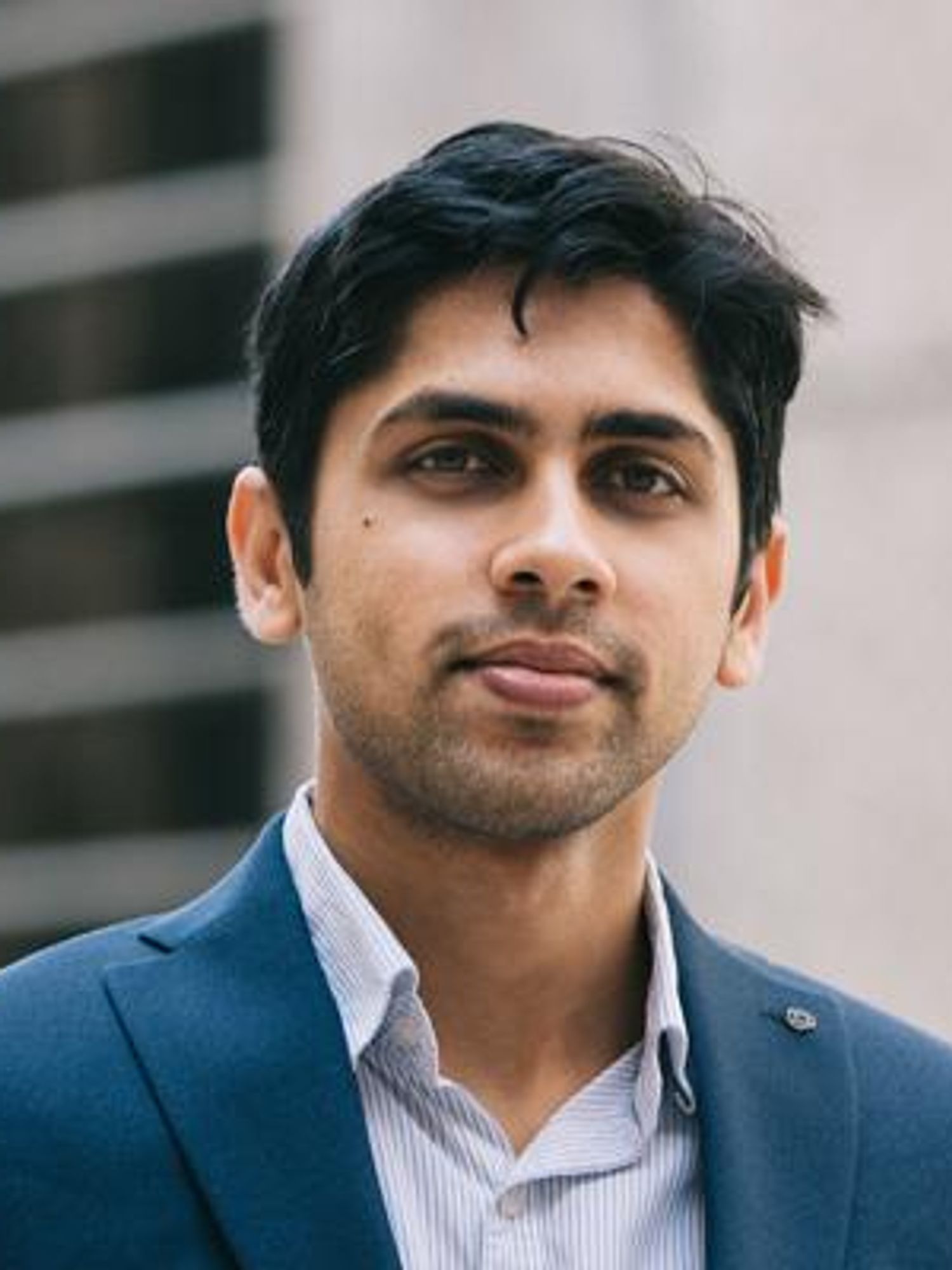 Moving Analytics CEO and co-founder Harsh Vathsangam, PhD
When a patient is referred to Moving Analytics, the company sends over weight scales, a pressure cuff and an activity tracker, along with instructions on how to download a smartphone app. Patients are paired with a technical support agent to troubleshoot problems, and a coach who is often a registered nurse or an exercise physiologist. After compiling a profile on the patient's behavioral and social determinants of health, coaches take them through a series of activities.
"It's a very, very interactive process," Vathsangam said. "Our coaches work with you to really understand what your day-to-day life plans are. What are the challenges you're facing? And then they act more as mentors to help you pick the goals that you want to achieve success and then give you the clinical expertise."
The $6 million funding will go toward growing support and operational teams within the company, and creating new product features, including a data analytics platform for patient providers, and integrations with the Apple Watch and other wearables.
When the pandemic shuttered access to cardiac rehab centers around the country, health services were quick to pivot to virtual classes. Companies like Texas-based NextGen RPM, as well as institutions like Johns Hopkins, began to coordinate home-based care.
"Our idea was, 'how can we extend this life saving service beyond the four walls of a hospital facility or outpatient facility?'" Vathsangam said. "And that's basically what led us to create our program."
Moving Analytics began offering virtual services in 2015. Vathsangam said he soon found 80% of patients were completing rehab over the 90 day period, while study from the Journals of the American Heart Association found that completion rates for in-person rehab hovered at around 27%. Vathsangam said 40% of its virtual patients were women, while another study found that 80% of women who are prescribed cardiac rehab do not utilize the service.
It will also go to what Vathsangam calls an "AI-based coach" to guide patients through niche lifestyle changes around smoking and diet changes, and to modify patients' exercises based on their progress.

"This is an opportunity to capture and get access to life-saving services for thousands of people who would not otherwise get it," Vathsangam said.
From Your Site Articles
Related Articles Around the Web
A two-year-old Beverly Hills company, Apotheka Systems, has been quietly working with the Department of Veteran Affairs in Washington D.C. to develop a more secure system to keep health records.
A breach hit the Department's portal for making health care payments last year, exposing the data of 46,000 patients. The VA system, which serves 19 million veterans, isn't alone in their concern about security.
Large-scale health care systems have been roiled by data thefts, from Anthem's 2015 data hack to the SolarWinds hack in 2020 that left health care companies vulnerable. The online-moving health industry is increasingly looking for a solution, now that their work relies more heavily on secure, interactive networks.
Apotheka Systems thinks the answer to security lies in blockchain - a system that permanently tracks every change to a record. Last week, it was awarded a patent for a blockchain-backed patient data management product. The six-point system integrates everything from patient intake to payment processing on the blockchain, and that data can be accessed with a patient's fingerprint scan rather than an intake form, which is inherently less secure.

There's a growing market of players using blockchain to secure health data, including Irvine-based Guardtime, a blockchain security company that worked with Hungary and Estonia to establish blockchain protocols in their health care systems. Factom, based in Austin, Texas, creates blockchain platforms only health care workers can access.
The Health Care Industry's Opportunity
Blockchain has famously been used to power cryptocurrency transactions, partly because it's such a secure digital system that can properly track transactions. But the uses for blockchain go far beyond banking. The technology has been embraced by the world of art, supply chains and even voting; the U.S. Postal Service filed a patent on blockchain voting technology in 2020.
Health care could be next. The pandemic has pushed the brick-and-mortar heavy industry further online, and digitization has forced it to grapple with issues of privacy, security and accessibility.
Because of the sensitive nature of health records, strict controls are placed on who can access it and how.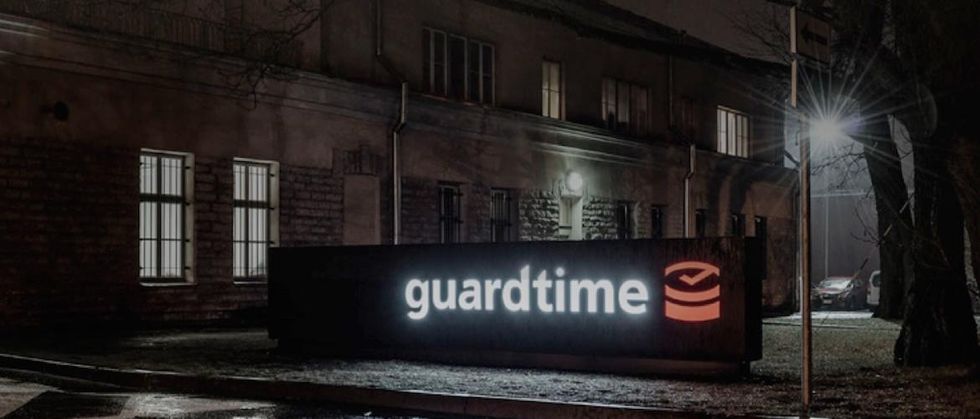 Few clinics and hospitals used telehealth services because of these restrictions, but when the pandemic hit, doctors (like many people working remotely) needed to access sensitive data from their homes. The federal government began to encourage remote medicine by making it easier for Medicare patients to receive telehealth services and relaxing restrictions on where providers can practice.

Apotheka's president, Dennis Maliani, said there's been an uptick in demand for blockchain solutions since the pandemic started. While many quickly hospitals quickly adopted technology to accommodate working from home, they also became vulnerable to massive ransomware attacks during an already devastating pandemic.
"Regardless of the technologies they are implementing, they still have challenges in terms of workflows, in terms of privacy, in terms of security," Maliani said.
Why Blockchain?
Experts say the blockchain's security and interoperability capabilities are crucial in a socially distant world.
"The records can never be deleted, meaning you can always find ways to track it and trace it and have the DNA fingerprints on the record from cradle to the grave," said Nick Vyas, a blockchain expert at the USC Marshall School of Business.
There are multiple benefits to using the blockchain in the health care industry, he added. Blockchain is inherently decentralized, with patient records copied in multiple places and uses layers of scrambled code to hide identifying information. Any changes or additions to the data is kept in a consecutive record, which allows for heightened security protocols when any changes are made to the data. Altered or hacked data is easily traceable.
"And those things can really enhance the traceability of the data, legitimacy of the data and provide a much better platform," Vyas said.
Blockchain can prevent high-cost mistakes in the pipeline of patient care. While patients are often operating between clinicians, lab workers, psychiatrists and pharmacists, patient care parties don't need to manually keep track of physical records. Unique codes, sometimes in the form of fingerprints or DNA scans, are assigned to each patient, so patients with the same name don't get confused.
Diagnoses and workflow can move quicker — a doctor can send a patient's records to a lab technician or radiologist, who can add to it and immediately send it back securely.
"We have the ability to connect all the intermediary and touch points," Vyas said. "I think the more cumbersome that is, the more you can make the case [for using the blockchain]."
Apotheka Systems began in 2018 to create blockchain technologies in health care spaces and began rolling out pilot programs at Pacific Stem Cells in Newport Beach and MetroHealth International, which is based in the United Kingdom.
Perhaps most notably, the company is part of an effort led by the Department of Veterans Affairs to identify retired vets who don't have access to patient care by assigning unique IDs for each veteran, so it becomes easier for the department to reach them and make sure they are getting the care they need.
"For minorities, access to care is very hard. And that is the same thing that we're seeing, especially with the VA community who are retired," Maliani said. "Some of them are disabled. Some of them have mental health problems because of PTSD during the war. So it's things of that nature whereby they see there's a need that technologies like ours can really come in and help."
The Blockchain Has Its Gaps, Too
Despite the potential benefits, the health care industry may not see the same explosion in blockchain technology that the creator world did. While NFTs have captured the imagination of moguls like Jack Dorsey and musicians like Kings of Leon, blockchain adoption in health care is more likely to be a slow burn.
Vyas said blockchain in art and finance has been largely embraced because so many players are involved in the process. With potentially millions of individuals using a financial system, for example, it can be difficult to verify transactions. Whereas, U.S. patient data changes hands in a mostly closed and already highly regulated system, Vyas said. That's because much of health care is siloed into insurance, hospital and network providers — rather than a universal health care system of hundreds millions.
Furthermore, the blockchain isn't infallible. The year 2020 saw more than a hundred Bitcoin hacks, and hackers will look for new ways to overcome blockchain-supported security in the future. Regulatory standards around blockchain inside health care still need to be addressed including making the system compliant with a 1996 federal patient protection law known as HIPAA that gives patients the right to access their records.
For years, the U.S. health care system lagged behind many industries when it came to embracing new technology and software, wary that sensitive health records could be breached. To push digitization, the federal government passed the HITECH Act in 2009 that created privacy and security regulations for digital patient records.
"It's a natural evolution that we're going through that just happened to have started 20 years later than other industries," said Chris Bergstrom, president of the tech-focused, disease management company AmalgamRx. "And that evolution is: we start with things on paper and then we digitize and collect them and then we learn how to do that [keep those records] do that on a go forward basis."
And just like the world has gotten used to sending large amounts of money online, the health care industry is similarly warming up to the way new innovations can cure inefficiencies, Vyas said.
"We're getting used to the idea of stretching our boundaries. We're comfortable with playing in this digital innovation space," he said. "The opportunities could be huge."
From Your Site Articles
Related Articles Around the Web
Where are the vaccine clinics open at night?
It's a question volunteers from Get Out the Shot hear often as they book appointments for people who have a hard time doing it themselves — many of them without internet or much free time.
"My fear is the technology and the way you book appointments is not getting easier," said Rebecca Lehrer, who started helping in February when the effort was still driven by a Facebook group.
California's COVID-19 vaccine eligibility tiers will become obsolete next week when anyone 16 or older is free to book an appointment. On Thursday, Long Beach made shots available to all residents 16 and over, while Cal State Los Angeles opened its site up to people at least 18, before it was overwhelmed and started turning crowds away.
The rush at the Los Angeles university may be a sign of what's to come.
Known as GOTS, the volunteer collective of more than 300 is expecting its caseload to get bigger even as more vaccine appointments become available. The group is one of a handful that have cropped up since vaccines landed in California.
Recently, software developers across the country started launching automated websites and Twitter bots to blast out new slots. But those platforms haven't proven to be the solution for everyone.
"It's really a myth," said Liz Schwandt, an L.A. preschool program director who started Get Out the Shot. "Even if supply increases — even if there are more appointments — they're still not grab-able or accessible for the most vulnerable."
Many have specific concerns and requests — ones that make getting a shot much more complicated than just clicking a button on MyTurn.
Some call in because their employers won't give them time off to get vaccinated. Others want to secure an appointment at night, when most clinics are closed. Occasionally, callers are looking for a certain vaccine brand.
And many are nervous about navigating a health care system in which insurance and immigration status are often barriers to care, Schwandt said.
"They're used to having a system that doesn't work for them," said Schwandt.
The issue speaks to the enormous feat of implementing a national vaccination strategy that relies on people having stable internet, job flexibility and free time.
"One of the neighbors I'm trying to book for — who doesn't have internet — is not on Twitter looking at Walgreens' latest appointment drop," said Schwandt.
As the state inches towards an appointment free-for-all, public health officials say they will continue to use single-use "access codes" for target groups and residents in zip codes in the bottom half of the Healthy Places Index.
In February, misuse of state-issued vaccine access codes designed to serve Black and Latino communities rattled California's equity program. Many of the L.A. residents who used and circulated those credentials were not yet eligible.
"Our team is also working closely with community-based organizations that are trusted voices on the ground," added Sami Gallegos, spokesperson for the California Department of Public Health.
Schwandt hopes to secure blocks of appointments next week for those calling in. So far, every person who gets a shot through the service refers about 10 people back.
"People are already calling this week to pre-schedule," said volunteer Michael Altneu, an EMT who plans to administer vaccinations in Del Mar later this month. "I think people are going to try to do it first on their own. A few days after, when all the shots get booked up, we're going to see a deluge of calls."