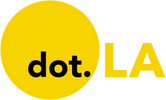 Get in the KNOW
on LA Startups & Tech
X
Medtech
Browse the latest news about medical technology in Southern California from dot.LA.
Courtesy of Greater Good Health
The pandemic highlighted what's been a growing trend for years: Medical students are prioritizing high-paying specialty fields over primary care, leading to a shortage of primary care doctors who take care of a patient's day-to-day health concerns. These physicians are a cornerstone of preventative health care, which when addressed can lower health care costs for patients, insurers and the government. But there's a massive shortage of doctors all over the country, and the pipeline for primary care physicians is even weaker.
One local startup is offering a possible answer to this supply squeeze: nurse practitioners.
On Wednesday, Manhattan Beach-based Greater Good Health unveiled $10 million in new funding led by LRVHealth, adding to $3 million in seed funding raised by the startup last year. The company employs nurse practitioners and pairs them with doctor's offices and medical clinics; this allows nurse practitioners to take on patients who would otherwise have to wait weeks, or even months, to see a doctor.
"This access and equity issue is just going to become more pervasive if we don't do things to help people gain more access," Greater Good founder and CEO Sylvia Hastanan told dot.LA. "We need more providers to offer more patients appointments and access to their time to take care of their needs. And in order to do that, we really need to think about the workforce."
There has been a growing movement in the medical industry to use nurse practitioners in place of increasingly scarce primary care physicians. California passed a law in 2020 that will widen the scope of nurse practitioners and allow them to operate without a supervising physician by 2023. Amid a shortage of doctors, there's also the question of what will become of the largest and longest-living elderly population in recent history, Baby Boomers. Public health officials are already scrambling for ways to take care of this aging demographic's myriad health needs while also addressing the general population.
"By the time you and I get old enough where we need primary care providers to help us with our ailments and chronic conditions, there aren't [going to be] enough of them," Hastanan said. "And/or there just isn't going to be enough support for those nurse practitioners to really thrive in that way. And I worry about what our system will look like."
Nurse practitioners function much like doctors do—they can monitor vitals, diagnose patients, and, in some cases, prescribe medication (though usually under the supervision of a doctor). Nurse practitioners need to get either a master's degree or higher in nursing and complete thousands of hours of work in a clinical setting. All told, it usually takes six-to-eight years to become a nurse practitioner, compared to 10-to-15 years to become a practicing physician.
Greater Good Health's platform puts nurse practitioners in often years-long care settings where they manage patients—most of whom are chronically ill, high-risk patients that need to be seen regularly and thoroughly. This allows them to follow up more carefully on patients they have managed for years, instead of catching up on a new patient's history and treating them in the moment. Patients, meanwhile, don't have to see a rotating door of clinicians and can talk to a provider they already have an established rapport with.
The one-year-old startup will use the funding to provide learning and development opportunities for its nurse practitioners and also connect them with each other through virtual support groups. Burnout has been an issue across health care during the pandemic, spurring an exodus of nursing and support staff and leaving health care facilities woefully understaffed. Greater Good hopes that keeping nurse practitioners in more stable, years-long care situations and offering them career development opportunities will help retain them and keep them in the workforce longer.
"We want them to be well-rounded and balanced both in work and life, and we see that returns us healthier, more engaged and ready nurse practitioners," Hastanan said.
Related Articles Around the Web
Pasadena-based Rockley Photonics is ramping up production of its wearable biosensors, but quarterly earnings underwhelmed due to increased expenditures, according to the company.
On Thursday, the eight-year-old company reported first quarter revenues of $1 million and a net loss of $36.2 million. By comparison, fourth quarter earnings in 2021 showed a revenue of $2.4 million and net loss of $7.1 million.
Rockley Photonics, a biomarker sensor company based in Pasadena and Oxford, England, is quietly making big leaps in the biometric sensor and wearables industry dominated by the Apple Watch and Fitbit. Apple is Rockley's largest customer according to SEC forms, and—along with a joint venture with a China-based cable optics company, Hengtong Rockley Technology—accounted for 100% of the company's business in 2020 and 82% in 2021.
"Over the last two years there has been an increased focus on healthcare from individuals who demand a deeper understanding of their health and from healthcare professionals who want a better and more accurate method of monitoring their patients," said Andrew Rickman, founder and CEO of Rockley Photonics, during the earnings call. "This focus was about more than finding ways to cut health care costs, but to create a shift from the traditional sick care system to a more personal and proactive health care system."
The company is essentially creating a suite of biometric sensors that can be tapped into on the wrist instead of at the doctor's office. One sensor tracking body temperature, hydration and blood pressure that will likely show up in the later half of 2022. But Rockley's leaps in wearables may best be seen in future manifestations of the Apple Watch.
Last year, the Telegraph reported what the company confirmed last week: that it is working on a sensor that could noninvasively monitor glucose, alcohol and lactate it shipped "to an early-access, tier-1 consumer wearables customer".
Rockley's onramp of new products is the primary source of the company's bleak earnings. It spent $21.2 million on research and development, more than double of last year's R&D. But Apple has said it is experiencing accuracy problems with several of its sensors and announced new features would be pushed back, which may have contributed to Rockley's increased R&D spending.
The company went public via SPAC merger last year in a $1.2 billion deal. Stock is down 16.7% following its earnings announcement.
From Your Site Articles
Related Articles Around the Web
Photo courtesy of Kathryne Cooper
On this episode of the LA Venture podcast, Kathryne Cooper introduces Jumpstart Nova, a new $55 million fund investing in seed and Series A companies led by Black founders who are focused on health care innovation.

Cooper, an L.A.-native, previously managed an accelerator that made over 150 investments into medical technology companies. She's a graduate of Stanford and went to medical school at USC. Later, she would return to the school to get her MBA while working at health tech startups.
Jumpstart's other partner, Marcus Whutney, works out of Nashville and created the fund in the aftermath of the George Floyd protests and the discussions about racial inequities they prompted. Cooper said the events made Whutney think about health inequities "and specifically his position of power as the only Black VC in Nashville."

The pandemic was another wakeup call about the disparities in the health care system, especially for people of color, said Cooper.
"There are disparities in our health care system, in terms of health care outcomes affecting communities of color," Cooper said. "And data has emerged as the disparities in health care outcomes for those who had COVID-19, adversely affecting Black and brown patients—even independent of comorbidities."
Cooper said research has found that the health care industry, like many others, chronically under-invests in Black and brown leaders.
"Because health care is here to impact and improve patient lives, [...] sometimes it can get a pass for other things—like not being particularly diverse, or having a lack of executives who are women and people of color at certain levels in health care organizations," she said.
But Jumpstart doesn't limit its focus to companies working on health care disparities. It also invests in founders focused on a range of health issues.
"Just because you are a founder of color, or woman, or in this case, let's say Black founders, that doesn't mean that your solution needs to solve a health equity issue. It can also solve issues for all patients," Cooper said.
Jumpstart Nova looks at a wide range of opportunities within health care—everything from tech enabled services, biotech, health IT to diagnostic devices.
If she comes across a promising startup, Cooper said she will often reach out to their strategic limited partners, which are made up of some of the nation's leading health care companies, including Cardinal Health, the American Hospital Association, Atrium Health and Eli Lilly, among others.
"When we're looking at companies to invest in, we also want to see if there's some way that they may also fit into an ecosystem related to our strategic limited partners," she said.
Cooper hopes that Jumpstart Nova's focus on under-invested founders can also help spur other investors and VCs to look at the type of founders they're investing in.
"If they all kind of over-index in one area, [then they might] ask themselves why that is. Is it a network issue? Is it that you are tending to overlook these founders? You know, I don't know what the answer is. But I encourage people to kind of look at the data and see what it says to you," said Cooper.
Hear the full episode by clicking on the playhead above, and listen to LA Venture on Apple Podcasts, Stitcher, Spotify or wherever you get your podcasts.

dot.LA Engagement Fellow Joshua Letona contributed to this post.
From Your Site Articles
Related Articles Around the Web