They've Sold Five LA Tech Companies and Just Raised $36 Million. Meet the Founders Behind Openpath.
Sam Blake
Sam primarily covers entertainment and media for dot.LA. Previously he was Marjorie Deane Fellow at The Economist, where he wrote for the business and finance sections of the print edition. He has also worked at the XPRIZE Foundation, U.S. Government Accountability Office, KCRW, and MLB Advanced Media (now Disney Streaming Services). He holds an MBA from UCLA Anderson, an MPP from UCLA Luskin and a BA in History from University of Michigan. Email him at samblake@dot.LA and find him on Twitter @hisamblake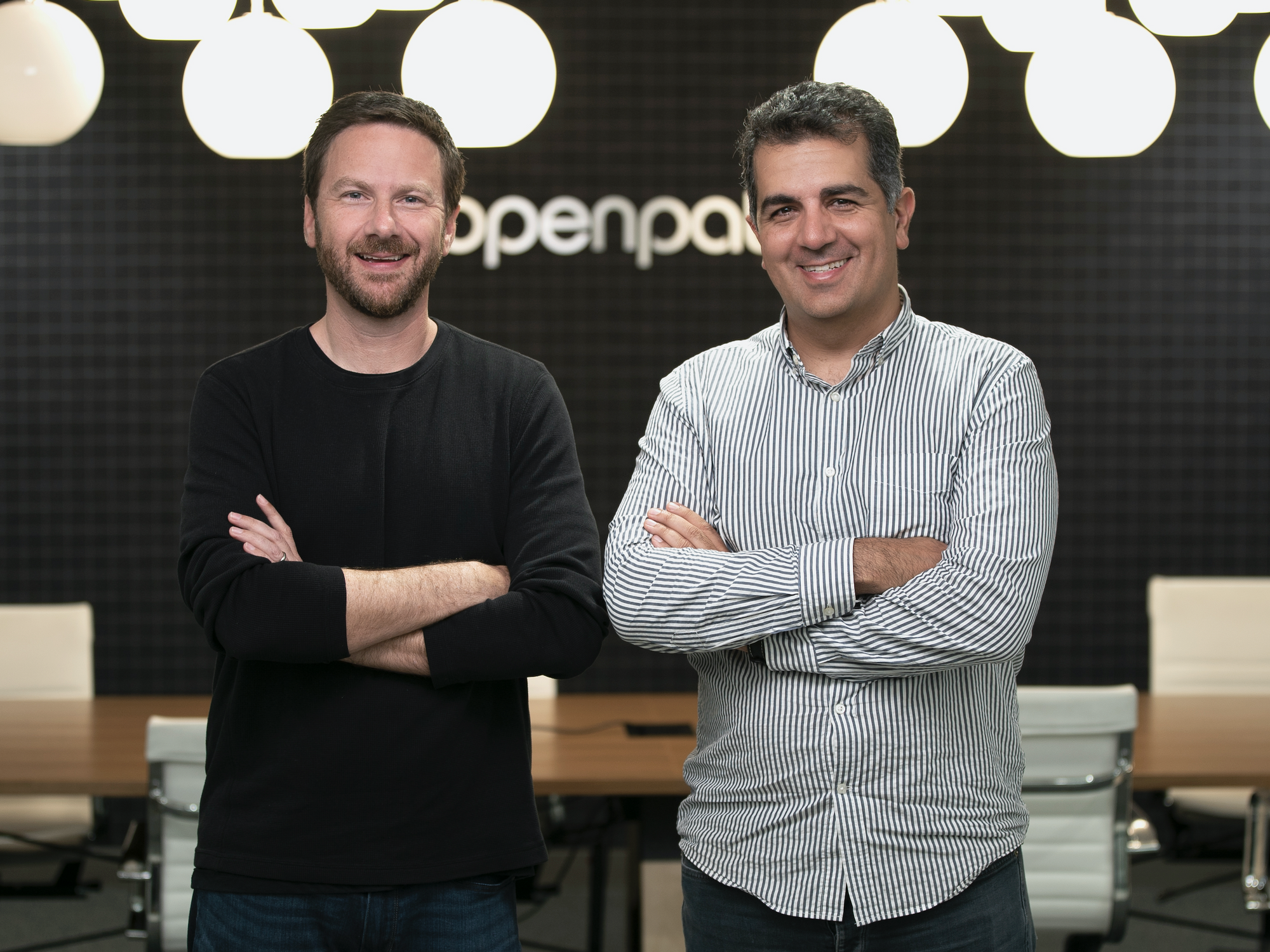 James Segil and Alex Kazerani are two of L.A.'s most successful tech entrepreneurs, but you've probably never heard of them because for the last 20 years they've been making bets on backend tech infrastructure. Most recently they scored a $36 million fundraise for their latest venture. And now as they look back at their careers, they've opened up their playbook to dot.LA.
---
Segil and Kazerani are, respectively, the president and chief executive officer of Openpath, a property-tech firm that recently announced a $36 million raise to accelerate its disruption of keycards and bring its touchless-entry technology to more doors, gates, elevators and lobby check-ins — a value proposition made all the more useful in the post-pandemic era. They co-founded Openpath in 2016 along with Chief Technology Officer Rob Peters, Chief Security Officer Samy Kamkar, and Chief Revenue Officer Phil Goldsmith.

Collectively, these five have sold five L.A.-based tech companies since 1998, employed thousands of Angelenos and watched the city's industry transform from Hollywood afterthought to spotlight stealer.
"When we started in tech in 1996," said Kazerani, who moved to L.A. after graduating from Tufts University the year prior, "we were excited if once a week there was a mention of something-dot-com." Then came Silicon Beach, followed by several behemoths like Facebook, Google and Apple setting up shop.
In the years since, Segil and Kazerani have been ahead of the curve on several gigantic tech trends. And they've attracted an inner circle of tech entrepreneurs that have helped build one big idea after another. By the time they started Openpath, the founders were able to call on people they trusted from their previous companies for the first 50 hires.
Segil envisions a future where he and his fellow executives are "going to be investors, advisors, and co-founders" for the next generation of L.A. doers and entrepreneurs. Successful tech startups, after all, often beget more successful tech startups, as employees learn on the frontlines before going on to start their own ventures. Segil likens this motley ecosystem to the "mafia" of tech stars that stemmed from PayPal and other Silicon Valley companies.
The Journey
When Kazerani moved to L.A. from Boston in 1996, back in the early days of the internet, he founded a web-hosting company, HostPro. This was long before cloud services like AWS and plug-and-play web design software like Squarespace made starting a website a simple, common undertaking. One of HostPro's web-hosting competitors, Geocities – also located in Southern California – would go on to be acquired by Yahoo! in 1999 for $3 billion, right around the peak of the dot-com bubble.
In 1998, Kazerani and his co-founder Lior Elazary capitalized on the world wide web exuberance and sold HostPro to Micron Electronics, a subsidiary of Micron Technologies, which specializes in semiconductors and today has a market cap above $50 billion. The two joined Micron, where they were tasked with building out its web-hosting division. One appealing target they found, conveniently located in L.A., was called Virtualis. Segil, a recent Harvard Business School graduate who had moved to L.A. when he was three, was its chief operating officer, working alongside CEO Chris Lyman.
But with the dot-com bubble expanding with no pop in sight, Micron wasn't the only buyer in town.
"They got a better offer from Allegiance Telecom (for $30M); they didn't sell to us," Kazerani recounted. But "as a result, James and I became friends."
By 2000, Segil left Allegiance, and Kazerani and Elazary left Micron, along with one of their first HostPro hires, Phil Goldsmith, who'd been Kazerani's college roommate in Somerville. Having ridden the wave of internet fever to entrepreneurial prosperity, the four of them, along with two other founders, bootstrapped their next L.A. tech company,
KnowledgeBase capitalized on a trend of globalization. The company aimed to help businesses share knowledge with their outsourced call centers, so that, as Segil put it, "people in the Philippines could speak educatedly about the product in Cupertino."
Again their intuition proved prescient, as KnowledgeBase sold to Talisma in 2005 for an undisclosed amount. One key lesson the founders learned, however, was that for all the work it took to build a startup with a successful exit, the size of the market matters.
"We'd worked our asses off chasing a small market," Segil said. "There are only so many call centers in the world."
Even before that realization crystallized, the KnowledgeBase founders were tempted by other potential ventures.
"Alex has ideas every five minutes," Segil said.
One such was a voice over internet protocol (VoIP) company, for which they built a prototype before deciding that it'd be best to focus on one idea at a time. This was around the time of Skype's 2003 launch, and well before the emergence of WhatsApp and FaceTime, all of which use VoIP technology.
Sensing they were onto something, they pitched it to Lyman, who bought it along with Samy Kamkar and named it Fonality. Kamkar stuck around until 2010, and by the time Lyman left in 2011, Fonality was worth nine figures.
Kamkar is a colorful character who's developed a following of his own and has helped to bolster Openpath's reputation. In 2005, the former high-school dropout-turned-security-guru designed a worm that infected over one million Myspace users. Although the impact was benign – infected users' profiles displayed the phrase "but most of all, Samy is my hero", and they unknowingly sent Kamkar a friend request – the early social networking site had to temporarily shut down to address the issue.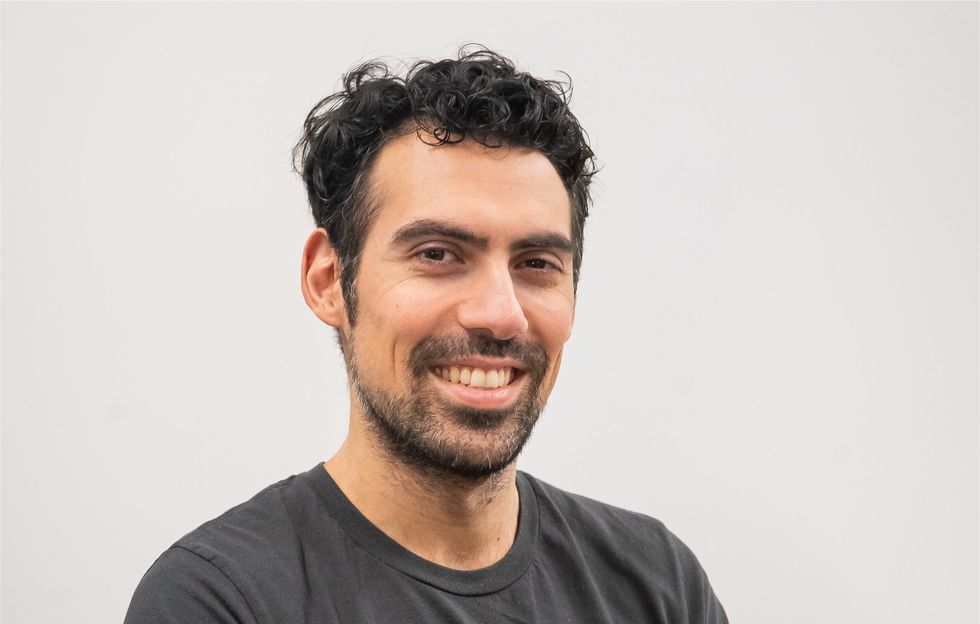 Openpath Chief Security Officer Samy Kamkar
The Openpath chief security officer has written about security vulnerabilities in the Wall Street Journal and commands a significant following.

"If he tweets about us we get more traffic than from TechCrunch," Kazerani said.
In 2006, as Kamkar and Lyman kept building Fonality, for which they raised over $20 million, Kazerani, Segil, Goldsmith and Elazary began brainstorming their next idea. They worked out of the Fonality office, which had lent them a conference room and three cubicles.
"We like changing industries," said Kazerani, reflecting on how he and his team have decided what to pursue next. "We think it's an incredible learning opportunity and exciting endeavor. We like disrupting. And we're trying to be meaningful, if not own the entire category."
"(When you're ideating) you have to let the river flow, (and) go with it," Segil added. "But there's a moment as an entrepreneur when you have to stop the flow and make a decision."
Back in the Fonality offices, captivated by the early popularity of YouTube, which had recently launched in 2005, they stopped the flow at the hypothesis that the world of entertainment was moving towards internet-enabled, on-demand viewing.
"We bet the entire entertainment infrastructure would switch to IP (internet protocol), so we deployed data centers in 70 locations and 40 countries," Kazerani said. These data centers became the backbone of EdgeCast, which helped to manage data traffic scurrying around between content distributors and the users who wanted to watch at the click of a mouse. Elazary could only work part-time while he pursued a graduate degree, so he brought in Rob Peters, who'd completed a triple-major at CalTech when he was 16, and was eventually made EdgeCast CTO.
Validating their vision that internet video was the next big thing, EdgeCast would go on to carry over 5% of all internet traffic, with clients like Disney, Pinterest, Tumblr and Twitter.
"When we started we had little clients; Pinterest, Tumblr and Twitter were small. As they grew, we grew," Kazerani said. EdgeCast eventually expanded to 400 engineers and was acquired by Verizon in 2013 for $400 million.
It was while working at Verizon, following that acquisition, that Kazerani, Segil and Peters confronted the problem they would ultimately aim to solve with Openpath: they were laden with keycards.
"When we look at what we want to do next," Kazerani said, "we look at industries that require disruption and we look at a pain point that we have felt...That's how we started Openpath: we actually suffered through it."
Lessons Learned
Looking back, Segil and Kazerani believe founders must put skin in the game to earn their keep and build an environment of equality. It's not enough to simply be there from the beginning; the effort and investment must be sustained. They also say building teams with complementary skills is a big help.
"When you divide and conquer, you can each excel as opposed to compete (with each other)", said Kazerani.
They also counsel building a culture of trust in which people are willing to share and listen to each other's constructive criticism – and where people have good reason to know that it is coming to them in good faith. One-third of Openpath's office space is meant for people to hang out and do things together, they said, and long tables allow the team to eat lunch together like a family.
"They take the business seriously, but they don't take themselves too seriously," said Kieran Hannon, Openpath's chief marketing officer.
Despite their repeated entrepreneurial success, Kazerani says startups aren't easy.
"Don't start a company," he advises, "unless you can't sleep well because you have to do the idea, and you're scared that somebody else will do it, and you're up for the grind."
It helps, of course, to have a team to grind alongside you.
"I don't think I'd want to do it solo," reflected Segil. "One reason I've enjoyed it is doing it with people you really like. It makes life a lot more fun."
Sam Blake
Sam primarily covers entertainment and media for dot.LA. Previously he was Marjorie Deane Fellow at The Economist, where he wrote for the business and finance sections of the print edition. He has also worked at the XPRIZE Foundation, U.S. Government Accountability Office, KCRW, and MLB Advanced Media (now Disney Streaming Services). He holds an MBA from UCLA Anderson, an MPP from UCLA Luskin and a BA in History from University of Michigan. Email him at samblake@dot.LA and find him on Twitter @hisamblake
https://twitter.com/hisamblake
samblake@dot.la