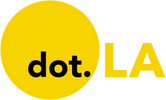 Get in the KNOW
on LA Startups & Tech
X
News
The latest news about Los Angeles' tech and startup scene.
Netflix promised change after its poor first-quarter earnings. One of the first targets: the Netflix Culture document.
The changes, which Variety reported on Thursday, indicate a new focus on fiscal responsibility and concern about censorship. While promises to support honest feedback and open decision-making remain, the memo's first update in almost five years reveals that the days of lax spending are over. The newly added "artistic expression" section emphasizes Netflix's refusal to censor its work and implores employees to support the platform's content.
The "artistic expression" section states that the company will not "censor specific artists or voices" and specifies that employees may have to work on content "they perceive to be harmful." The memo points to ratings, content warnings and parental controls as ways for users to determine what is appropriate content.
Censorship has been a contentious issue within Netflix. Last year, employees walked out in protest after the company stood by comedian Dave Chappelle's special, "The Closer," which many said was transphobic. The streaming service has since announced four more specials from the comedian, who was attacked on stage at Netflix's first comedy festival. The show will not air on the platform, as Netflix did not tape the event.
The reaction to Chappelle's 2021 special ripples further in the updated memo. After firing an employee who leaked how much the company paid for the special, the new "ethical expectations" section directs employees to protect company information.
The memo also reflects pressure borught by poor first-quarter earnings. Employees are now instructed to "spend our members' money wisely," and Variety reported that earlier passages that indicated a lack of spending limits were cut. Variety also found that the updated memo removed promises that the company would not make employees take pay cuts in the face of Netflix's own financial struggles.
These updates come as employee morale has reportedly dropped and editorial staffers at the Netflix website TuDum were laid off en masse. Those employees were offered two weeks of severance pay—and Netflix has now cut a section in the memo promising four months of full pay as severance.
As the company that literally wrote the book on corporate culture faces internal struggles, it's unlikely that making employees take on more responsibility while prioritizing corporate secrecy and discouraging content criticism will improve morale.
From Your Site Articles
Related Articles Around the Web
Image by Joshua Letona
In this week's edition of "Raises": It was another slow week on the deal front, but one maternal health startup, with a mission to fight maternal mortality, landed a deal with growth equity business Goldman Sachs. Meanwhile, a Los Angeles-based investment firm is launching its 8th digital asset fund of $60 million.
Venture Capital
Mahmee, an integrated care delivery platform for maternal and infant health that connects patients, health professionals, and healthcare organizations to increase access to prenatal and postpartum care, raised a $9.2 million Series A funding round led by Goldman Sachs.
FutureProof Technologies, a climate risk analytics platform, raised $6.5 million in capital led by AXIS Digital Ventures along with Innovation Endeavors and MS&AD Ventures.
Anja Health, a doctor-backed cord blood banking company, raised $4.5 million led by Alexis Ohanian's Seven Seven Six.
Funds
Wave Financial LLC, a digital asset investment management company, is launching a $60 million fund to deploy capital via cryptocurrency.
Raises is dot.LA's weekly feature highlighting venture capital funding news across Southern California's tech and startup ecosystem. Please send fundraising news to Decerry Donato (decerrydonato@dot.la).
Image courtesy of ImmPACT Bio
"Moves", our roundup of job changes in L.A. tech, is presented by Interchange.LA, dot.LA's recruiting and career platform connecting Southern California's most exciting companies with top tech talent. Create a free Interchange.LA profile here—and if you're looking for ways to supercharge your recruiting efforts, find out more about Interchange.LA's white-glove recruiting service by emailing Sharmineh O'Farrill Lewis (sharmineh@dot.la). Please send job changes and personnel moves to moves@dot.la.
***
ImmPACT Bio, a clinical-stage company dedicated to the discovery of transformative chimeric antigen receptor (CAR) T-cell therapies for cancer patients, named Sylvain Roy as chief technology officer. Roy previously served as vice president of manufacturing operations at ImmunityBio.
Game Play Network, a gaming company with a patented software and technology platform which enables real money wagers on live horse races and casino-style games, appointed Ian Smith as chief technology officer. Prior to this role, Smith served as CTO at Rank Interactive.
Former co-president and chief creative officer at Wieden+Kennedy, Colleen DeCourcy joined social media giant Snap as chief creative officer.
Influencer management agency TalentX Entertainment welcomed Kimberly Duman and Vanessa DelMuro as managing directors. Duman previously served as senior director of talent campaigns at StyleHaul, where DelMuro was SVP of global talent.
SEO agency GR0 hired Paul Teddy as the new SEO director. Teddy previously worked at Wpromote, a digital marketing agency, as the senior director of SEO.
Media Guarantors, a company that brings filmmakers solutions to support their creative visions, welcomed Marina Lejsek as SVP legal and business affairs. Lejsek worked at Film Finances for the past decade, and was hired by current vice president Kamala Harris to work under her at the San Francisco District Attorney's office..
Video game developer Riot Games, promoted former product lead Jake Perlman-Garr to global head of corporate development.
Hadi Tabbaa joined multi-stage global investment firm B Capital as partner and global head of investor relations. Prior to this role Tabbaa served as marketing and investor relations at Coatue Management.
D.A. Davidson Companies, a financial services firm hired Adam Waite as managing director to cover the blockchain and digital assets ecosystem. Waite previously served as director at Piper Sandler.
From Your Site Articles
Related Articles Around the Web