News
The latest news about Los Angeles' tech and startup scene.
Downtown Los Angeles-based Moving Analytics, which uses telehealth tools to lower the barriers to entry for the 6 million Americans suffering from heart disease, announced it has raised $6 million in seed funding Monday.
The eight-year-old company has nabbed customers like Highmark Health, Kaiser Permanente and the Department of Veterans Affairs.
Its rise is yet another example of how the health industry is embracing telehealth and virtual settings post-pandemic, making access easier to cardiac rehab services, which has been plagued by poor attendance for years.
"I think this is a permanent change," said Moving Analytics co-founder and CEO Harsh Vathsangam. "A lot more patients are getting access to care that would not have had access to care."
Cardiac rehabilitation is a comprehensive set of preventative services often provided to people who have suffered a stroke, heart surgery or heart attack in order to improve their heart health. Patients undergo supervised physical activities and mental health counseling to reduce stress and alleviate future heart problems.
Getting patients to attend can be difficult; only 16% of patients show up to their first class. Cardiac rehab requires people to take extra time out of their day to travel and complete activities, which restricts people who cannot travel because of work schedules or disabilities. Women and minorities, especially, participate in cardiac rehab less often than white men due to scheduling and language barriers.
Cardiac rehab centers are also space-constricted, and scheduling multiple people for physical therapy, especially after work hours, can be difficult. Cofounder and CEO of Moving Analytics Harsh Vathsangam said the company has seen waitlists for classes during the most popular hours span as long as three months.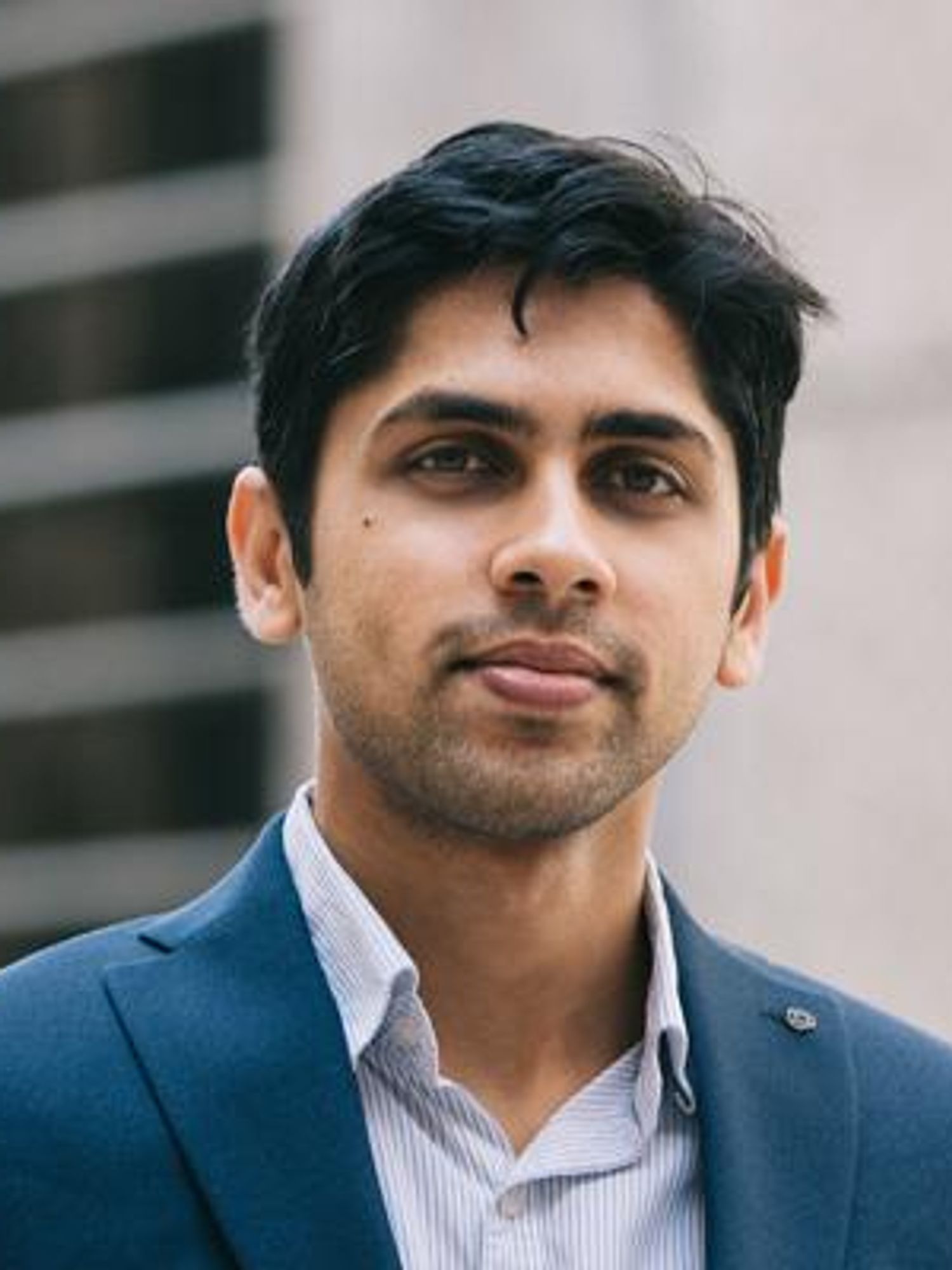 Moving Analytics CEO and co-founder Harsh Vathsangam, PhD
When a patient is referred to Moving Analytics, the company sends over weight scales, a pressure cuff and an activity tracker, along with instructions on how to download a smartphone app. Patients are paired with a technical support agent to troubleshoot problems, and a coach who is often a registered nurse or an exercise physiologist. After compiling a profile on the patient's behavioral and social determinants of health, coaches take them through a series of activities.
"It's a very, very interactive process," Vathsangam said. "Our coaches work with you to really understand what your day-to-day life plans are. What are the challenges you're facing? And then they act more as mentors to help you pick the goals that you want to achieve success and then give you the clinical expertise."
The $6 million funding will go toward growing support and operational teams within the company, and creating new product features, including a data analytics platform for patient providers, and integrations with the Apple Watch and other wearables.
When the pandemic shuttered access to cardiac rehab centers around the country, health services were quick to pivot to virtual classes. Companies like Texas-based NextGen RPM, as well as institutions like Johns Hopkins, began to coordinate home-based care.
"Our idea was, 'how can we extend this life saving service beyond the four walls of a hospital facility or outpatient facility?'" Vathsangam said. "And that's basically what led us to create our program."
Moving Analytics began offering virtual services in 2015. Vathsangam said he soon found 80% of patients were completing rehab over the 90 day period, while study from the Journals of the American Heart Association found that completion rates for in-person rehab hovered at around 27%. Vathsangam said 40% of its virtual patients were women, while another study found that 80% of women who are prescribed cardiac rehab do not utilize the service.
It will also go to what Vathsangam calls an "AI-based coach" to guide patients through niche lifestyle changes around smoking and diet changes, and to modify patients' exercises based on their progress.

"This is an opportunity to capture and get access to life-saving services for thousands of people who would not otherwise get it," Vathsangam said.
From Your Site Articles
Related Articles Around the Web
With more than 200 million subscribers and intense competition from the likes of Disney and HBO Max, can Netflix keep its big lead in the streaming wars?
Financially, Netflix has never been better off. It has forecast its cash flow to break even in 2021. If it does, that would eliminate, for the first time, the company's need to raise external financing for its day-to-day operations.
That's in part because the company raised its subscription price last year, by $1 for the standard option and $2 for premium, and still added a record 37 million new subscribers. But as the pandemic winds down and competition heats up, it's unclear whether it will be able to sustain the pace.
According to analytics firm JustWatch, Netflix's market share in the U.S. is already on the decline.
And the debt that has financed much of their enormous content library looms. In its most recent earnings report, the company's balance sheet showed nearly $8 billion due within one year, and an additional $20 billion further down the road. Flush with cash, however, it recently pledged to cut its debt load to a sustained level of $10 billion to $15 billion.
The question now is how Netflix can wind down that debt while simultaneously growing its revenues. Having already expanded to over 190 countries, there are few new markets to tap. Can Netflix squeeze more subscribers out of its current markets? Or might it continue looking to squeeze more out of existing subscribers' wallets?

At its earnings call on Tuesday, Netflix may offer some answers on how it plans to keep ahead of the pack. Analysts see the streamer, whose shares are trading near record-high levels, at a pivotal moment. Here is what some of them are expecting ahead of the first-quarter earnings call:
Shrinking Profitability in the Short-Term…
One reason why Netflix's financials were so strong last year is that the pandemic forced it to reduce spending on content production. Subscribers piled in anyway, and the company was able to make up for some of the shortfall by leaning into animation. But in the near-term, that slowdown may have consequences.
"We believe that the leaner content pipeline going into 2021 could very well influence subscriber growth," wrote Moody's analyst Neil Begley in his most recent note.
...But Long-Term Growth
Although Netflix is likely to increase the billions of dollars it already spends on making and buying shows and films, analysts still believe it's poised for profitability by next year.
"We know that the company has launched in every market, and that original content investment reached a tipping point in 2020," wrote Justin Patterson and Sergio Segura, analysts at KeyBanc Capital Markets, in their most recent Netflix note. "Even with healthy reinvestment in content, we believe this positions the company toward sustainable [free cash flow] generation beginning in 2022."
Moody's analysts also expect Netflix to continue adding subscribers over a longer period, projecting the streamer to hit 250 million subscribers globally by late 2022.
Higher Quality Programming

Most analysts think Netflix is likely to increase the quality of its programming.
Michael Pachter and Alicia Reese, analysts at Wedbush Securities, pointed to Netflix's recent licensing deal with Sony, which will give the streamer exclusive rights to Sony's films after their theatrical and home entertainment runs for five years, starting in 2022. Netflix will also get first-look rights on Sony's direct-to-streaming content, some of which it has pledged to produce.
"While the financial terms were not disclosed, it has been widely reported that Netflix will pay over $1 billion for the deal," they wrote in their most recent Netflix note. "This is meaningful for Netflix as many of its earlier exclusive licensing deals have expired, the content pulled back by studios such as Disney to shore up their competing streaming services."
Improving the quality of its content should allow Netflix to increase prices, KeyBanc analysts wrote. This past year's hikes didn't seem to repel customers, suggesting they may yet be willing to pay more, despite the many alternatives consumers now have.

But Maybe a Future Market Sell-Off?
Despite Netflix's strong 2020, Wedbush analysts called it overvalued and issued a price target of $340, nearly 40% below its current level.
"We have been consistently wrong about Netflix, but optimism about the company's potential to generate free cash flow growth of more than $1 billion per year [which, they note, is what the company's current valuation implies] seems to us to be misplaced," the note said.
From Your Site Articles
Related Articles Around the Web
Ara Katz, a serial entrepreneur and founder of probiotic company Seed tops our list. Katz found a niche in a multi-billion dollar industry, but she acknowledges that this past year has been especially tough for women, as the pandemic forced millions to drop out of the workforce.

"It is not lost on me what a privilege it is to be building a company as a female founder and mother given how impactful the pandemic and the past year has been on women and mothers in the workforce," said Katz. "My best advice to founders is to build with abandon — it is contagious, amplifying and makes it all meaningful."
Nationally, female-founded or co-founded companies earned less than 3% of all venture capital in 2020, according to data from Pitchbook. Although women founders say they still face issues of sexism and encounter more obstacles than their male counterparts, there are signs of improvement. In the first quarter of this year, women entrepreneurs reeled in $9.8 billion in capital investment nationally – an all-time high in quarterly investments over the past 12 years.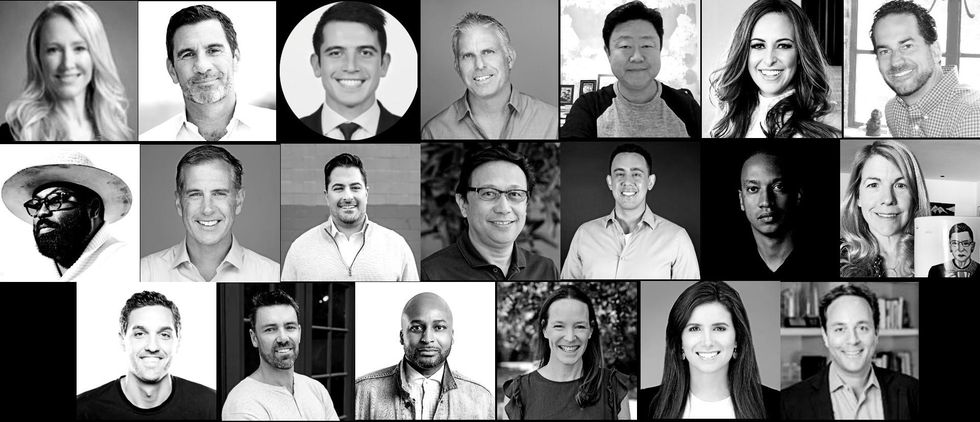 We asked L.A.'s top VCs to tell us which female founders they have their eyes on as part of our Q1 sentiment survey.
In Los Angeles, Long Beach and Santa Ana, $544 million was poured into female founded startups alone over that time.

Therese Tucker, founder of fintech company BlackLine, which also made our list, said that it's important for women to find people who believe in them as they build their companies.
"Don't be intimidated by condescension," Tucker said, "Look for people you can actually partner with who 'get' your business."
And just as importantly, founder of health platform Kensho, Krista Berlincourt, said stay true to who you are.
"It is not easy. And you'll be surrounded by men, so just find the people who get you and your vision, hold onto them tight, and go for it. Then remember that soft is strong. You don't have to 'crush it' to be successful," she said. "Be you. Be flexible. Soften. Grow. That's the only thing that has ever worked," Berlincourt added.
Here's the complete list: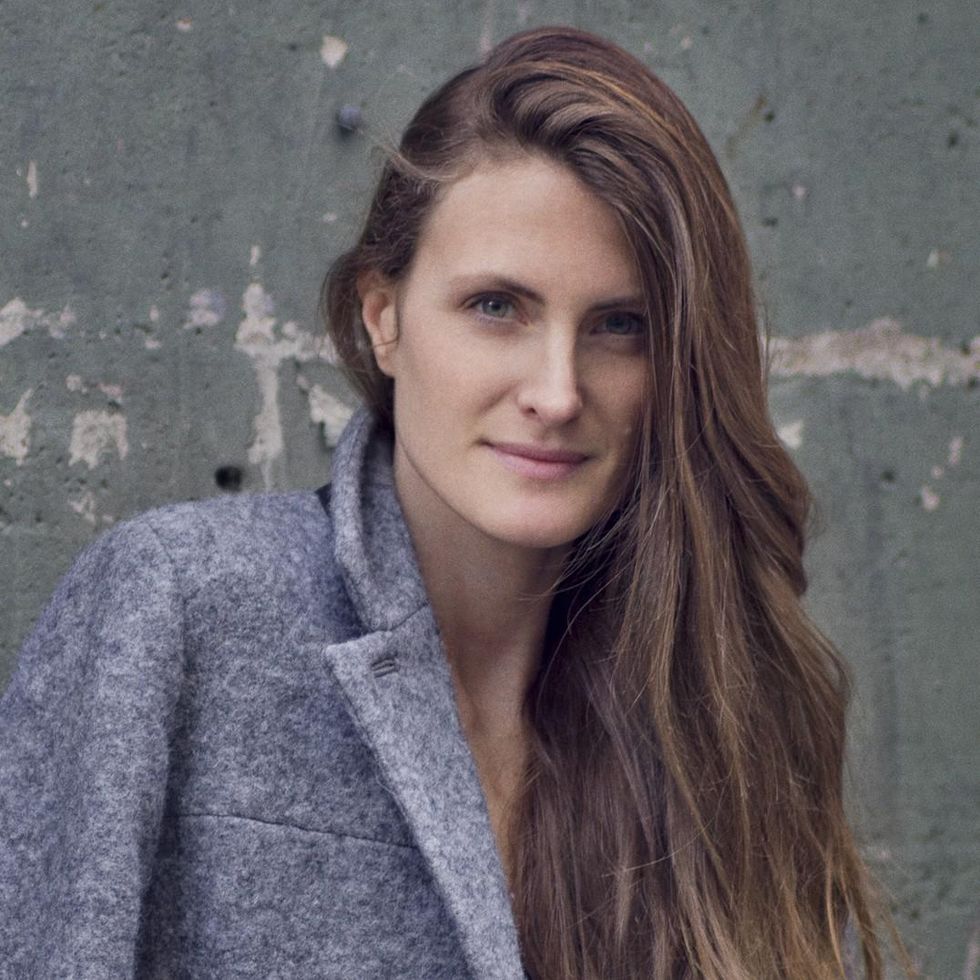 Ara Katz, Seed
Ara Katz
Ara Katz is the co-founder and co-CEO of Seed, a Venice-based probiotic company designed to improve health and digestion. Katz's experience as a breastfeeding mother led her to explore the importance of microbes and their impact on bodily health. Among other leading roles, Katz was co-founder and CMO of ecommerce marketplace Spring, which was sold to ShopRunner in 2018. She was also on the founding team of Beach Mint, an e-commerce company for fashion and lifestyle brands.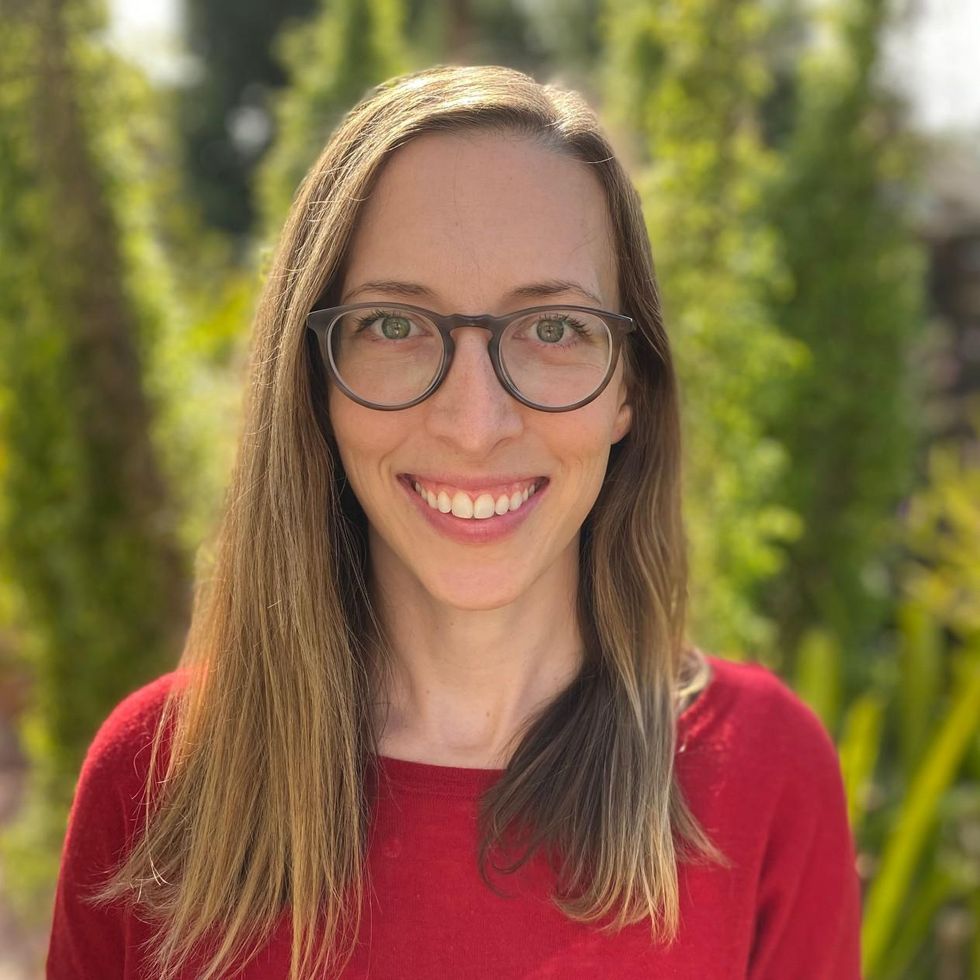 Claire Schmidt, AllVoices
Claire Schmidt
Claire Schmidt aims to empower workers through AllVoices, an anonymous reporting and management platform, which allows employees to report issues in the workplace. The LA-based company has raised a total of $4.1 million with investments by Crosscut, Greycroft, Halogen Ventures and dot.LA founder Spencer Rascoff. Inspired by the the MeToo movement, the platform lets employees alert management to problems like discrimination, harrasment, or work bias. Prior to roles at AllVoices, Schmidt was vice president of technology and innovation at Fox properties and senior director of giving at Thrive Market, an e-commerce platform for organic products.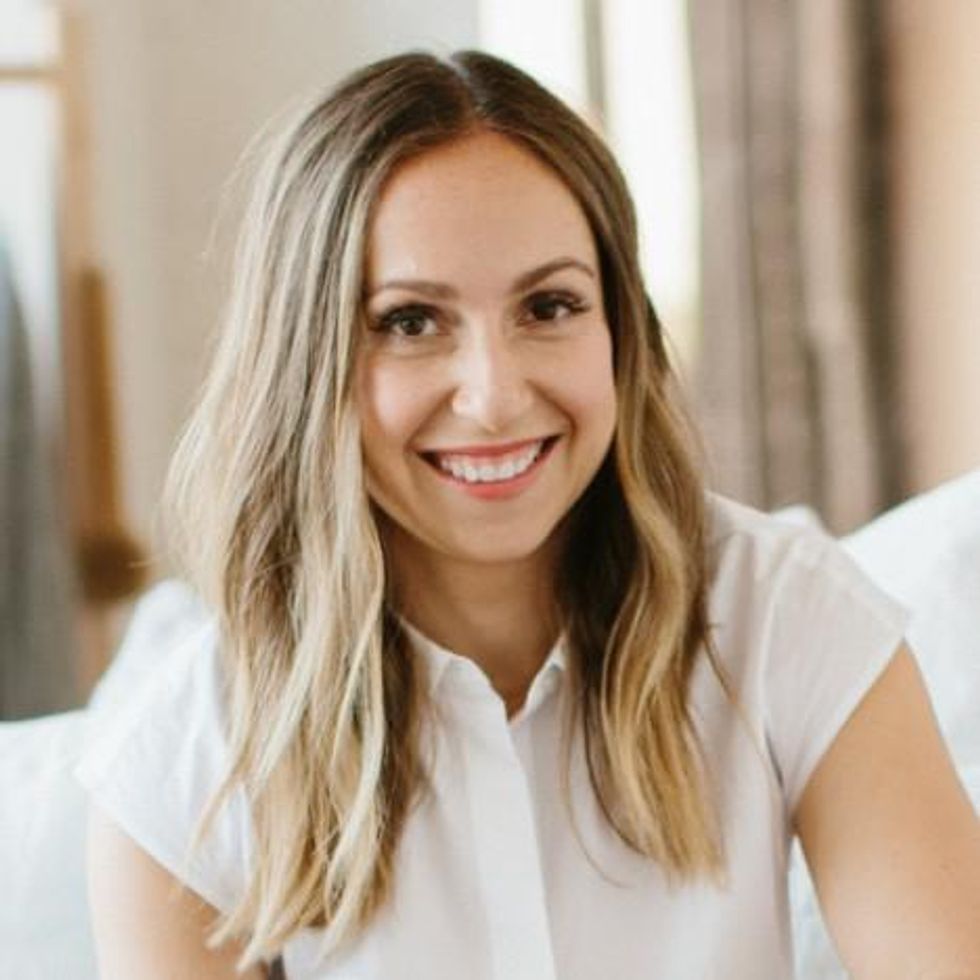 Ariel Kaye, Parachute
Ariel Kaye used her design and brand background to launch Parachute in 2014. Parachute is a direct-to-consumer bedding brand based in Culver City. The startup has raised over $47 million in funding to date with investments by H.I.G Capital, Jaws Ventures and Brilliant Ventures. The brand avoids chemicals and synthetics in their products putting an emphasis on sustainability.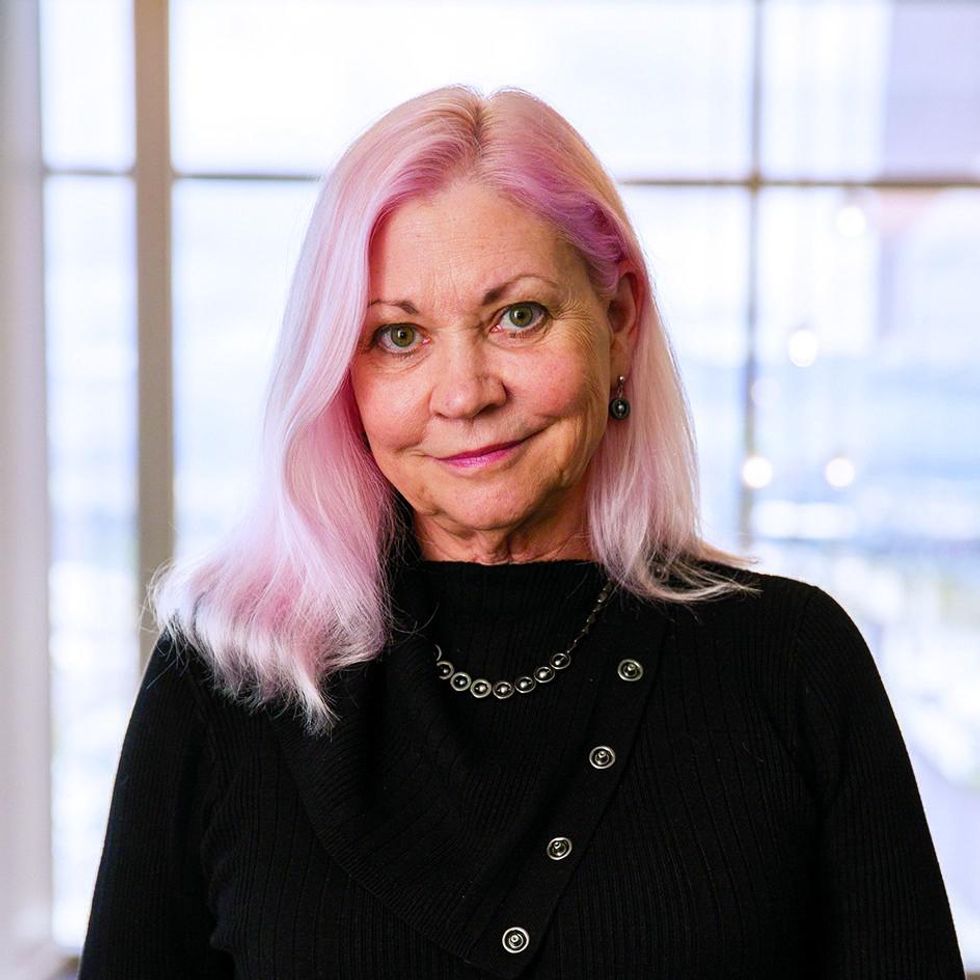 Therese Tucker, BlackLine
Therese Tucker is the founder and executive chair of BlackLine, an LA-based platform for accountants that takes on repetitive or complicated tasks. BlackLine pulled in nearly $352 million in revenues in 2020, and expects to grow that to at least $410 million this year. Ranked among Fortune's '50 fastest growing' women led companies in 2016, the company also received first place in G2's "Best Finance Products of 2021" ranking.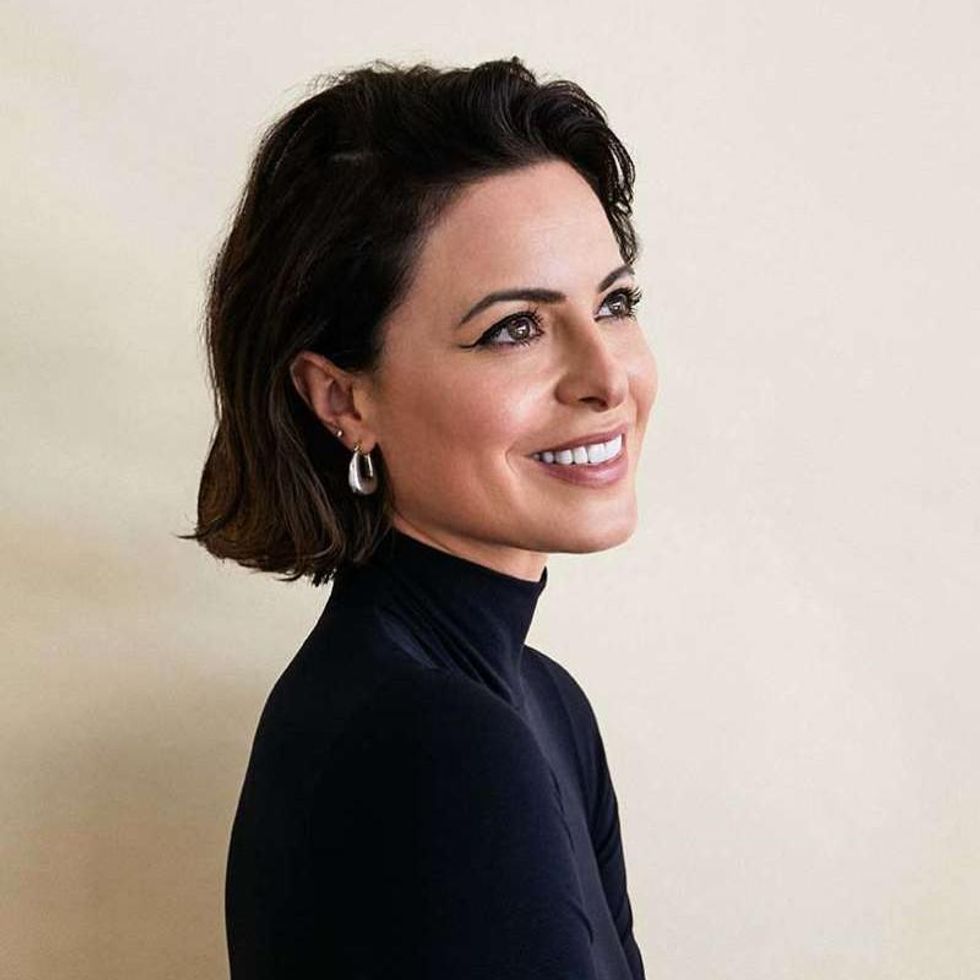 Sophia Amoruso, Nasty Gal
Southern California native Sophia Amoruso is the founder and former owner of Nasty Gal, a multi-million dollar clothing store originally started on eBay. Nasty Gal was sold at a value of $20 million, including $15 million in debt, to BooHo in 2017. Amoruso's newest project is an eight-week entrepreneurship course called Business Class, which aims to help female business leaders begin or grow their small businesses. The New York Times bestseller author of#GIRLBOSS, she detailed her entrepreneurial story that was later made into a Netflix series.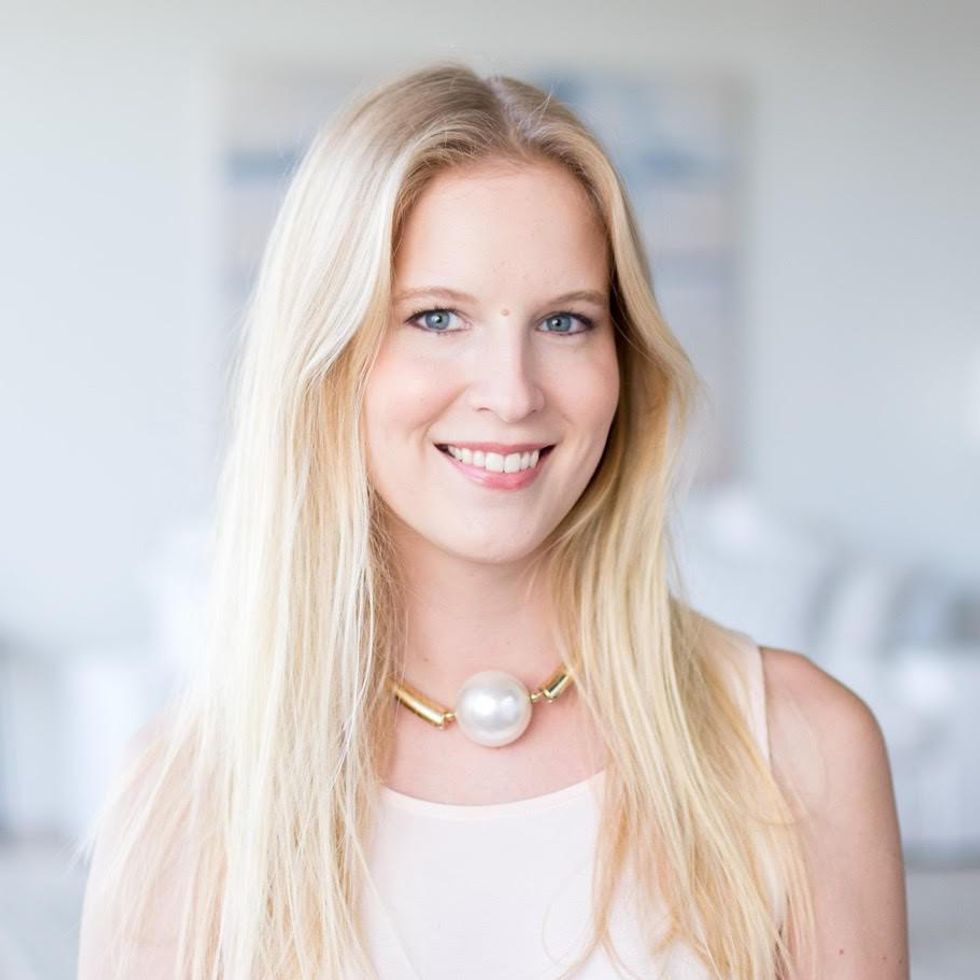 Madeline Fraser, Gemist
Madeline Fraser is the CEO and founder of Gemist, a mobile app that allows users to design a ring and try it on at home before they buy. Fraser used her experience in growing tech-startups to create one of her own. The sustainable jewelry brand raised $1 million in funding in its first seed round in 2019 and last year was backed by De Beers Group Ventures, Hawke Ventures and Monique Woodward last year for an undisclosed amount.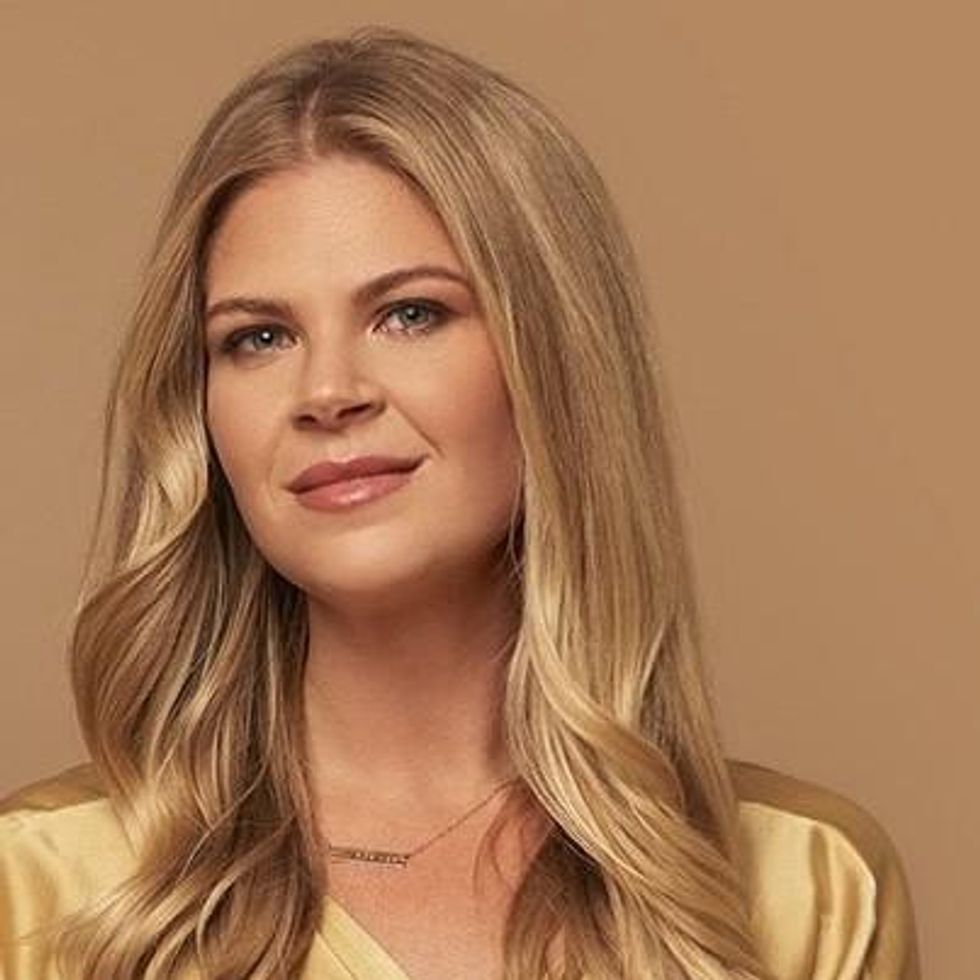 Krista Berlincourt, Kensho
Berlincourt is the CEO and co-founder of Kensho, an Los Angeles-based health platform and guide to natural medicine. Kensho provides users with specialized wellness services from surfing to acupuncture. The company has raised $1.3 million and is backed by top investors like CrossCut Ventures, Female Founders Fund and Evolve Ventures. Prior to creating her own company, Berlincourt worked in public relations at venture-backed Simple.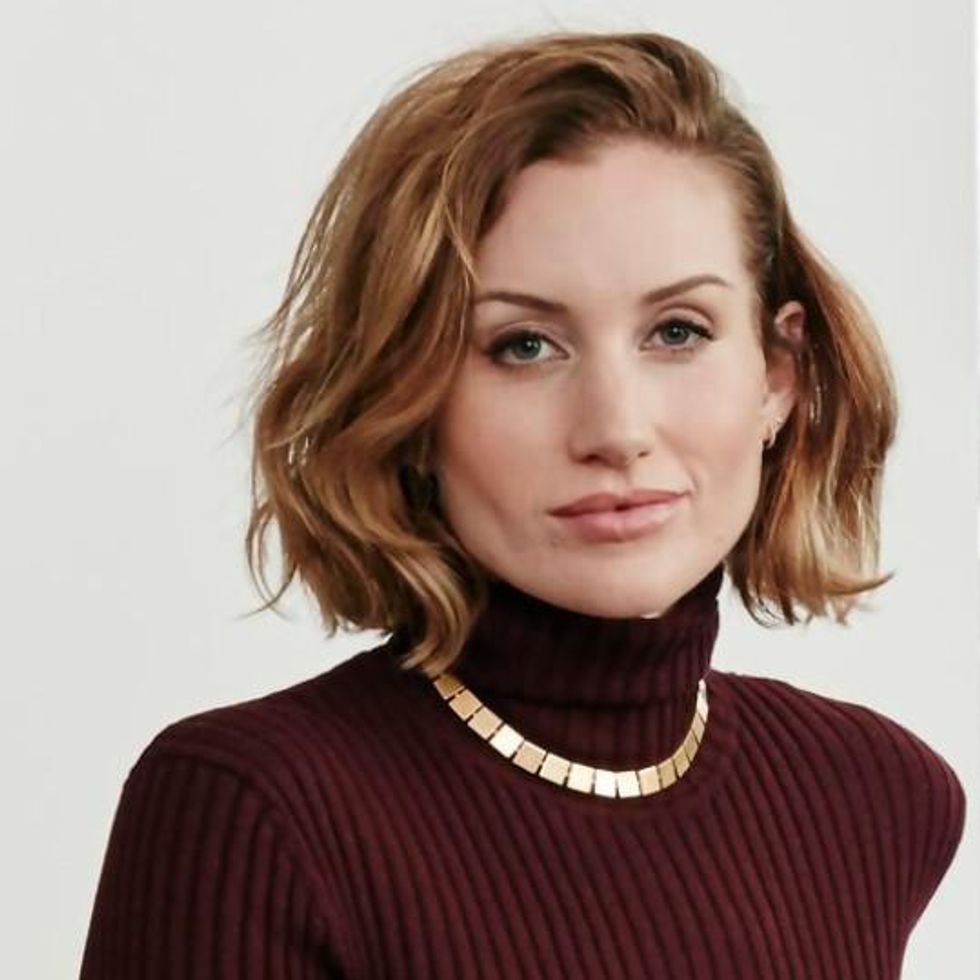 Katherine Power, Who What Wear
Katherine Power co-founded Who What Wear 15 years ago out of frustration with a fashion industry that was often out of reach for many. The brand focuses on providing affordable and size-inclusive fashion. She is now CEO of Clique Media Group, a parent company that oversees Who What Wear and other consumer brands. As of 2017, Clique Media Group raised over $15 million in funding with investments by Amazon, Greycroft and e.ventures. Power was also listed in Fortune's 40 under 40 in 2016.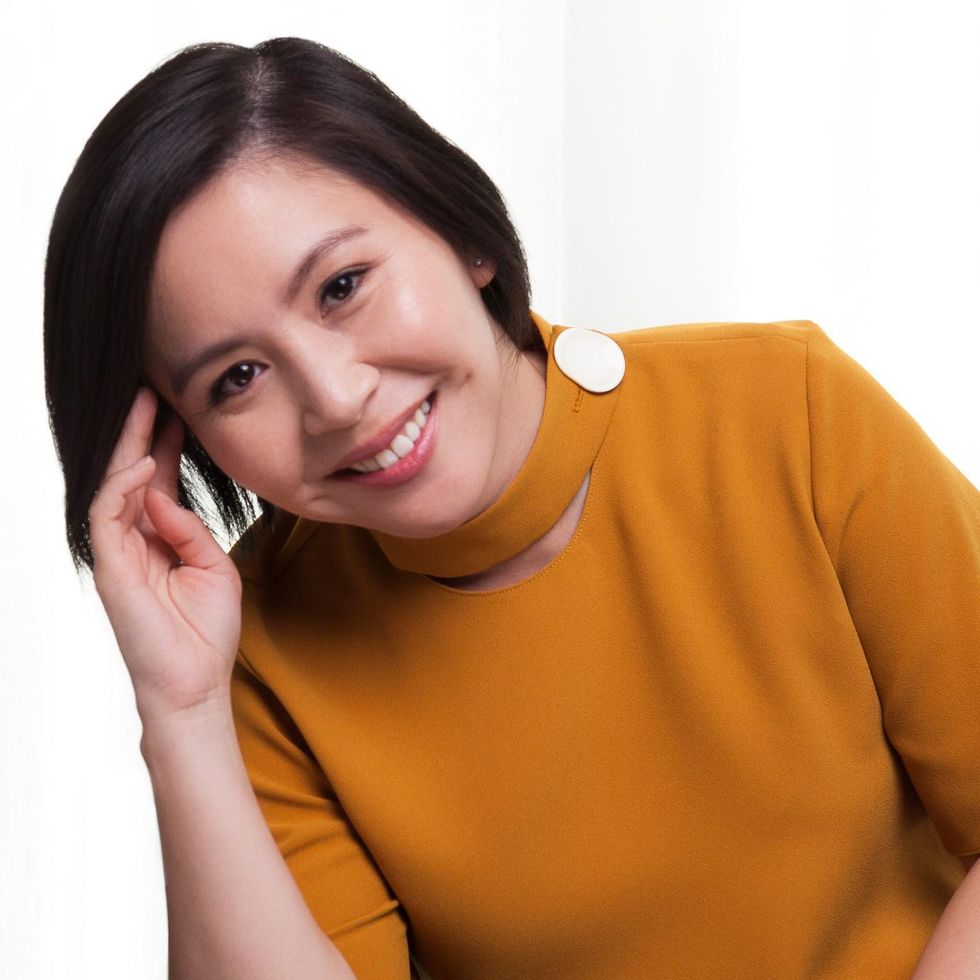 Cat Chen, Skylar
Cat Chen is the founder and CEO of Skylar, a fragrance and body care brand. Chen developed a hypo-allergenic and cruelty free fragrance after being dismayed by the lack of clean ingredients in high-priced perfumes. The company founded in 2017 has raised a total of $11 million backed by Amplify, FirstMark Capital and GingerBread Capital. Prior to Skylar, Chen was was an executive of operations at The Honest Company, where she helped grow the company to $300 million of revenue in her four years there.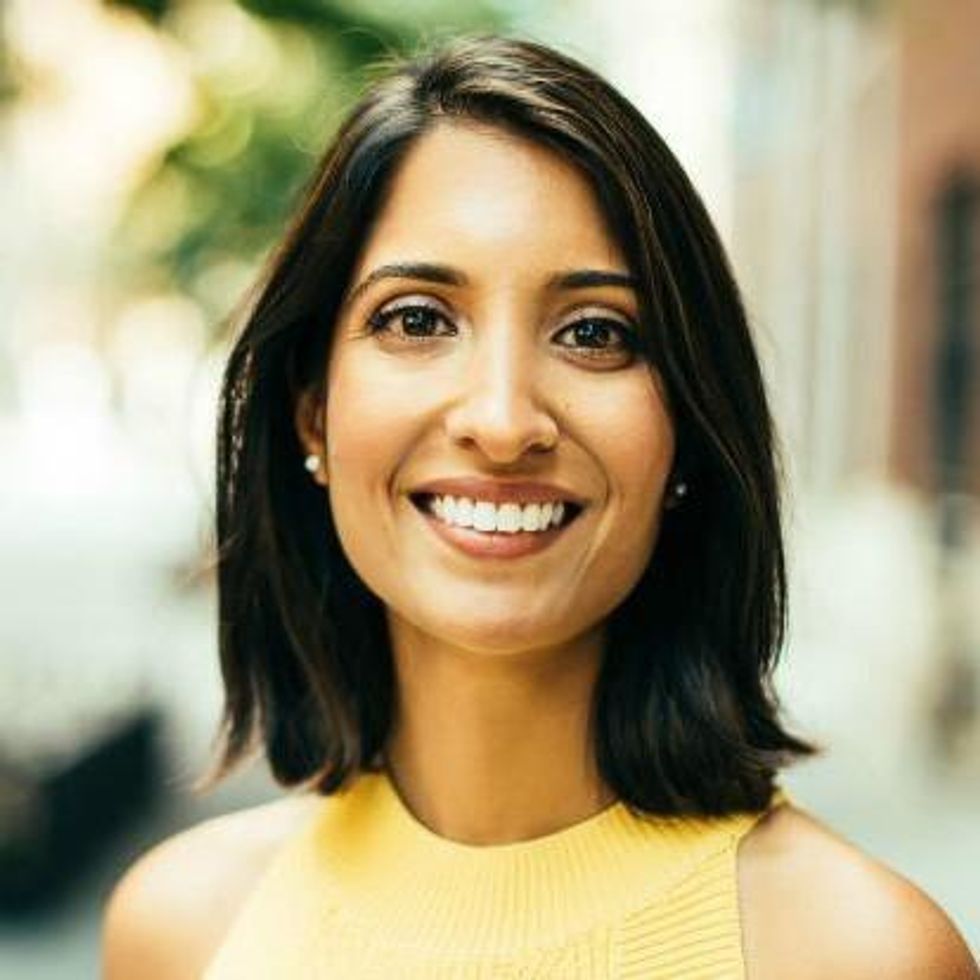 Shivani Siroya, Tala
The founder and CEO of Tala, a Santa Monica-based consumer credit smartphone app, Shivani Siroya created the company to assist people in underrepresented markets. Tala uses advanced data science to provide personalized financial services, such as disbursing loans to people with no formal credit history. The startup has raised over $217 million in funding by top investors, and has since been mentioned in TedTalks, Wall Street Journal and Financial Times. Siroya's company is valued at an estimated $750 million dollars as of 2019, and was deemed one of the top FinTech companies in the world by Forbes.
Lead image by Ian Hurley.