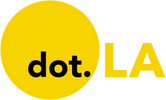 Get in the KNOW  
  on LA Startups & Tech  
X
News
The latest news about Los Angeles' tech and startup scene.
Rivian's Q2 numbers are delightfully boring.
Rivian, the fledgling electric vehicle startup in Irvine, CA, released its Q2 earnings yesterday. I'm happy to report they're pretty boring! There were no big surprises from RJ Scaringe's EV hopeful, but here are the report highlights:

~$15 billion of cash, cash equivalents, and restricted cash as of June 30 2022.
98,000 net R1 preorders
Amazon has ordered 100,000 electric delivery vans
Rivian has produced 8k vehicles so far
The company is still on pace to deliver 25,000 vehicles in 2022
-Actual revenue was $364 million.
If you've been paying close attention to Rivian, none of these numbers are new or surprising. Revenue was a bit higher than anticipated–about 10% more than the $337.5 million expected. But even with the revenue bump, the company remains heavily in the red—as expected. Rivian lost $1.7 billion in Q2.
At its current burn rate, Rivian could run out of cash in about two and a half years. Obviously, the company will need to increase production to avoid this. Part of that effort will involve the company's third consumer vehicle, the R2, which will be cheaper than the R1T and R1S models currently on offer. R2 production is expected to take place at Rivian's gigafactory in Georgia, set to come online in 2025. Scaringe has indicated he believes the company has sufficient cash on hand to reach that milestone.
Rivian's stock price has remained basically flat since the earnings call–a welcome change from the company's turbulent spring. In the run up to the earnings call, some analysts were forecasting as much as a 12 point swing in either direction.
Boring Q2 numbers may actually be a good sign for the embattled EV maker. An even better sign would be positive cash flow, but the newest numbers indicate that milestone is likely still a few years away at the very least.
From Your Site Articles
Related Articles Around the Web
Credit: Ring/Amazon
Comedian Wanda Sykes' latest venture is turning video from your smart home network into a TV show.
The primetime Emmy winner and star of Netflix's "The Upshaws" will host a show called "Ring Nation." Produced by Big Fish Entertainment and Amazon-owned MGM and Ring, it will use footage from people's doorbell and smart home cameras across the country.
Sure, this seems to be a creepy twist on hidden-camera shows like "You've Been Framed!" or "Punk'd" that have captivated audiences for decades – But it's also a case of corporate synergy. Amazon forked over $1 billion to buy Ring in 2018 and paid nearly $8.5 billion this March to purchase the classic studio MGM. So Big Bezos is combining the two, hoping the camera technology responsible for some viral moments online (people stopping package thefts, marriage proposals, military reunions, or pranks caught on camera) can translate that interest into a TV show.
Engadget recently called the upcoming show "what happens when 'America's Funniest Home Videos' meets 'Black Mirror,'" which is a pretty apt description.
"Ring Nation" will be executive produced by Ring CEO Jamie Siminoff. He will likely continue to keep a tight rein on the company's portrayal in the show, especially given recent backlash over Ring's relationship with law enforcement and its tendency to share users' footage with cops without obtaining court orders.
Ring defended this practice and told dot.LA in June that "the law authorizes companies like Ring to provide information to government entities if the company believes that an emergency involving danger of death or serious physical injury to any person, such as a kidnapping or an attempted murder, requires disclosure without delay… Ring faithfully applies that legal standard."
Ring didn't immediately respond to a request for comment about Siminoff's first Hollywood credit – or how it will handle obtaining the doorbell footage from users, including possibly compensating people for using their camera footage. Deadline first reported the news, noting the show will "feature viral videos shared by people from their video doorbells and smart home cameras."
In addition to Siminoff, executive producers of "Ring Nation" include Mark Burnett, Barry Poznick, Karni Baghdikian, Dan Cesareo, Lucilla D'Agostino, Bret Calvert and Jordana Starr.
"Wanda Sykes is one of the biggest names in comedy and beloved by fans across the globe. We are thrilled she has signed on to host this fun new take on a tried-and-true format," Barry Poznick, president of alternative television & Orion TV at MGM, told Deadline Thursday.
Courtesy of Maria Colacurcio
Maria Colacurcio launched her first business in the fifth grade. Her goal: raise enough money for her friends to buy jackets inspired by The Pink Ladies in "Grease." Her method: sell ideas for dares that kids seeking playground mischief could perform.
Her efforts earned her a bad reputation; Colacurcio said it was her first exposure to how culture can make or break a business.
On this episode of Office Hours, the Syndio CEO joined host Spencer Rascoff to discuss how technology can change workplace equity and the importance of company-specific decision making.
Colacurcio became CEO of Syndio, a SaaS startup that aims to help companies foster workplace equity, when there were fewer than a dozen employees. Initially a "people analytics" company focused on providing clients with data about their staff, Colacurcio said one of her first big decisions was whether to shift focus to a side project started by founder Zev Eigen. Looking at the competitive landscape and considering their big idea, Colacurcio said they decided to bet on a calculator that provided real-time pay equity analysis.
"It was a way to give companies more real time access to doing ongoing pay equity analyses and get the insights as to why it was happening," she said. "We saw the market changing."
Tech like Syndio's is becoming increasingly necessary as people consider what workplace equity looks like, she said. As Colacurcio learned as a kid, culture can define a company—and understanding how policies and behaviors impact pay equity, hiring trends and internal promotions all impact corporate culture.
While many companies are concerned about a looming recession, Colacurcio said Syndio remains in a good place to grow. In fact, she said companies should examine their situation before jumping into layoffs, which often disproportionately affect marginalized groups—the very communities that Syndio's tech seeks to uplift.
"I think you have to be really careful about automatically moving to that mindset of 'batten down the hatches' and really look at your business," Colacurcio said. "Look at your metrics—what [does] your magic number look like? What [does] your operational efficiency look like? How much are you spending for every dollar of revenue? And if those metrics look decent, this may be a moment for you to actually pull away from the pack."
Want to hear more episodes? Subscribe to Office Hours on Stitcher, Apple Podcasts, Spotify, iHeart Radio or wherever you get your podcasts.
dot.LA Editorial Intern Kristin Snyder contributed to this post.