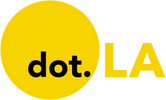 Get in the KNOW  
  on LA Startups & Tech  
X
Entertainment
The latest news about entertainment technology and entertainment tech startups in Southern California from dot.LA
Credit: Ring/Amazon
Comedian Wanda Sykes' latest venture is turning video from your smart home network into a TV show.
The primetime Emmy winner and star of Netflix's "The Upshaws" will host a show called "Ring Nation." Produced by Big Fish Entertainment and Amazon-owned MGM and Ring, it will use footage from people's doorbell and smart home cameras across the country.
Sure, this seems to be a creepy twist on hidden-camera shows like "You've Been Framed!" or "Punk'd" that have captivated audiences for decades – But it's also a case of corporate synergy. Amazon forked over $1 billion to buy Ring in 2018 and paid nearly $8.5 billion this March to purchase the classic studio MGM. So Big Bezos is combining the two, hoping the camera technology responsible for some viral moments online (people stopping package thefts, marriage proposals, military reunions, or pranks caught on camera) can translate that interest into a TV show.
Engadget recently called the upcoming show "what happens when 'America's Funniest Home Videos' meets 'Black Mirror,'" which is a pretty apt description.
"Ring Nation" will be executive produced by Ring CEO Jamie Siminoff. He will likely continue to keep a tight rein on the company's portrayal in the show, especially given recent backlash over Ring's relationship with law enforcement and its tendency to share users' footage with cops without obtaining court orders.
Ring defended this practice and told dot.LA in June that "the law authorizes companies like Ring to provide information to government entities if the company believes that an emergency involving danger of death or serious physical injury to any person, such as a kidnapping or an attempted murder, requires disclosure without delay… Ring faithfully applies that legal standard."
Ring didn't immediately respond to a request for comment about Siminoff's first Hollywood credit – or how it will handle obtaining the doorbell footage from users, including possibly compensating people for using their camera footage. Deadline first reported the news, noting the show will "feature viral videos shared by people from their video doorbells and smart home cameras."
In addition to Siminoff, executive producers of "Ring Nation" include Mark Burnett, Barry Poznick, Karni Baghdikian, Dan Cesareo, Lucilla D'Agostino, Bret Calvert and Jordana Starr.
"Wanda Sykes is one of the biggest names in comedy and beloved by fans across the globe. We are thrilled she has signed on to host this fun new take on a tried-and-true format," Barry Poznick, president of alternative television & Orion TV at MGM, told Deadline Thursday.
California lawmakers have killed a bill that would've made it illegal for social media giants to addict children to their apps.
The legislation, AB-2408, died Thursday in the Senate Appropriations Committee, the bill's author, Assemblyman Jordan Cunningham, told dot.LA. The measure would have let government attorneys sue tech titans like Culver City-based TikTok and Santa Monica-based Snap for deploying designs or features that allegedly help hook kids to their platforms.
In a statement, Cunningham said the committee's chairman, Sen. Anthony Portantino, "made the unilateral decision" to halt the bill in its tracks. Cunningham's statement did not provide a reason for Portantino's apparent decision. A spokesperson for Portantino, a Democrat whose district includes parts of Los Angeles County, did not immediately return a request for comment.
The tech industry lobbied hard against the bill, contending that it would impose "immense liability" on social media companies and permit courts to decide which features they can and can't deploy. In confirming the bill's demise, Cunningham, a Republican from San Luis Obispo, made a wry remark about the tech industry's lobbying prowess.
"I believe that this idea would be overwhelmingly supported if presented directly to the voters, as it would be prohibitively expensive for social media companies to take every California voter on a Tech Caucus junket in Napa," Cunningham said.
TechNet, a trade group representing social media firms including Meta and Snap, applauded lawmakers for not advancing the bill.
"If [they] had, companies would've been punished for simply having a platform that kids can access," Dylan Hoffman, the group's executive director for California and the Southwest, said in a statement. "It would've done little to improve child safety and would've only caused businesses to stop providing their services to children altogether."
The proposal was part of a growing political effort to rein in big tech and address concerns that social media is damaging to children. The bill's supporters took issue with a host of well-known product features, such as push notifications and endless content feeds, which they argue help get children addicted to social media.
The bill has evolved quite a bit since Cunningham and Democratic Assemblyperson Buffy Wicks unveiled it in March. Initially, the proposal would have clarified that, under current law, parents could file lawsuits against social media companies for addicting children. The full Assembly approved that version of the bill by a 51-0 vote.
But after lobbying by tech and business groups, lawmakers overhauled it. The latest version would have made it expressly illegal for social media platforms to addict children, but only allowed government attorneys to file lawsuits to enforce the law. The bill wouldn't have prohibited parents from bringing their own cases—as some have already done—but judges would've had the final say regarding a social media company's liability.
Proponents of the bill, which included children's advocacy groups, expressed dismay.
In a statement, Jim Steyer, founder and CEO of Common Sense Media, said: "Today's decision by the California State Senate to hold AB 2408 is a big loss for kids and families and sends the wrong message about the urgency with which we need to hold big tech accountable for addicting kids to their platforms."
Courtest of Non-Fungible Films
National Lampoon is in on the joke—this time, it's NFTs.
The comedy and entertainment company is the latest to explore NFTs. Partnering with Los Angeles-based Non-Fungible Films, the Lampoon will transform its IP—which includes films like "Animal House" and "Vacation"—into exclusive Web3 offerings. The first project will include commemorative art available via Non-Fungible Films' "executive producer" pass.
Evolving from its origins as a comedy magazine, National Lampoon made a name for itself by licensing its brand for films, eventually producing its own titles. The company has also faced a number of scandals, including twoformer CEOs who were sentenced to prison—one of them charged with trying to orchestrate a stock increase for the company.
Based in Los Angeles, Non-Fungible Films is developing a Bored Ape Yacht Club TV series—one of many Bored Ape media projects—and films and games based around the characters in "Oscar Haley and The Great Beyond."
"We could not think of a better production partner to incubate and create Web3 IP with than Non-Fungible Films," Raj Singh, a National Lampoon board member, said in a statement. "Their passionate and loyal fans are a natural fit, and those who have grown up with our brand are ready for a disruptive NFT experience."
Hollywood is betting on crypto as entertainment studios like ViacomCBS and Warner Bros. repurpose their IP as NFTs. United Talent Agency takes on crypto characters as clients, while major stars like Anthony Hopkins are starring in NFT films.
But as creatives deals with
NFT theft
and
scams
, a consumer watchdog group
reminded
17 celebrities who did not disclose their material connections to NFTs they promoted. The question of IP ownership has also been hazy, with Miramax
suing
director Quentin Tarantino over his "Pulp Fiction" screenplay NFT.
Related Articles Around the Web