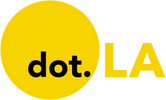 Get in the KNOW  
  on LA Startups & Tech  
X
Blockchain
The latest news about NFTs, crypto and the rise of blockchain technology in Southern California from dot.LA.
Courtest of Non-Fungible Films
National Lampoon is in on the joke—this time, it's NFTs.
The comedy and entertainment company is the latest to explore NFTs. Partnering with Los Angeles-based Non-Fungible Films, the Lampoon will transform its IP—which includes films like "Animal House" and "Vacation"—into exclusive Web3 offerings. The first project will include commemorative art available via Non-Fungible Films' "executive producer" pass.
Evolving from its origins as a comedy magazine, National Lampoon made a name for itself by licensing its brand for films, eventually producing its own titles. The company has also faced a number of scandals, including twoformer CEOs who were sentenced to prison—one of them charged with trying to orchestrate a stock increase for the company.
Based in Los Angeles, Non-Fungible Films is developing a Bored Ape Yacht Club TV series—one of many Bored Ape media projects—and films and games based around the characters in "Oscar Haley and The Great Beyond."
"We could not think of a better production partner to incubate and create Web3 IP with than Non-Fungible Films," Raj Singh, a National Lampoon board member, said in a statement. "Their passionate and loyal fans are a natural fit, and those who have grown up with our brand are ready for a disruptive NFT experience."
Hollywood is betting on crypto as entertainment studios like ViacomCBS and Warner Bros. repurpose their IP as NFTs. United Talent Agency takes on crypto characters as clients, while major stars like Anthony Hopkins are starring in NFT films.
But as creatives deals with
NFT theft
and
scams
, a consumer watchdog group
reminded
17 celebrities who did not disclose their material connections to NFTs they promoted. The question of IP ownership has also been hazy, with Miramax
suing
director Quentin Tarantino over his "Pulp Fiction" screenplay NFT.
Related Articles Around the Web
Photo by KlausMüeller09 / Wikicommons
Christine Quinn is all in on crypto.
Quinn launched her luxury real estate company, RealOpen, alongside CEO Christian Dumontet. The startup aims to help buyers looking to purchase properties with cryptocurrencies. Now, RealOpen is launching RealScore—a crypto credit scoring system—to predict volatility and help buyers close deals at the right moment.
Since buyers have to convert their crypto to cash when they close a deal, RealScore aims to allow them to liquidate their crypto when the transaction closes—instead of forcing them to wait for sellers to individually evaluate the worth of their assets. RealScore informs users making a deal how they can best combine different cryptocurrencies based on algorithmic predictions.
"Our application of crypto to real estate is the go-to-market [strategy]," Dumontet told dot.LA. "We expect and we are working really hard to support all sorts of physical assets and services—to be that bridge between digital assets and physical assets."
Dumontet said they realized that the industry needed a way to alleviate people's concerns about making big crypto purchases after RealOpen launched in April. Buyers would often hire a lawyer to oversee the purchase. Dumontet said it was often difficult to prove assets through screenshots, and everyone had to be informed of how different cryptocurrencies correlate with one another.
RealScore doesn't offer borrowing services. Instead, Dumontet said it evaluates users' holdings as an indication of buying power.
"It's a way for crypto buyers to simplify," he said. "And for sellers, to simplify something that's pretty complicated."
Christine Quinn brings her background in real estate to the company as CMO. She left The Oppenheim Group, which launched her into the spotlight through the Netflix series "Selling Sunset," to found RealOpen with Dumontet, her husband. Quinn told Forbes that part of her decision to leave the real estate brokerage was because The Oppenheim Group does not accept crypto.
Quinn told dot.LA that traditional home purchases happen through a "dinosaur process" that can take some time to complete, and they come with their own issues, such as buyers sometimes photoshopping proof of funds or moving money around. With RealScore, she said the company can cryptographically verify a customer's crypto history. Having previously worked in the traditional real estate space, Quinn said the type of people looking to buy homes with crypto approach the process differently. They're often younger, she said, and they want to move fast, especially as the crypto market shifts.
"They recognize that homes are going really quickly in this market, and they want to take advantage of that," Quinn said.
Crypto credit scores typically consider crypto assets, transaction history, spending habits and asset growth. More cryptocurrencies are turning to theconcept as the industry evolves—but credit scores have to take market fluctuations into account.
Dumontet wants RealScore to help buyers navigate crypto's volatility. Stablecoins are relatively new, and Dumontet knows that scandals within the industry can complicate making purchases with cryptocurrencies. Still, he believes crypto has a future as a worldwide, universal currency.
Dumontet compared the crypto winter to the dot.com era—lots of companies adding superficial changes to their platforms without changing business fundamentals. Now, he said crypto has undergone healthy market development.
"There was a bubble," Dumontet said. "That bubble has burst—and what's left are companies that actually provide real value."
Courtesy Crypto.com
Between 2020 and 2021, a cryptocurrency boom led several crypto-oriented companies to ink deals with athletic organizations like the NBA and UFC. One of the bigger deals was blockchain giant Crypto.com signing a $700 million deal with the Staples Center—one of the world's largest sports and entertainment venues—in Los Angeles. The Singapore-based company also signed agreements with the UFC and Formula 1 for promotion at various sports venues and on athletic equipment.
Crypto.com wasn't the only crypto company to extend its reach into sports or entertainment. In exchange for naming rights to the Miami Heat's arena for 19 years, FTX, a cryptocurrency derivatives exchange, paid $135 million. And in an exclusive deal, Coinbase became the exclusive cryptocurrency exchange for the WNBA, NBA, and NBA G League.
Rolling into 2022, there was little warning that crypto winter was coming.
Winter Is Here
In May, the major stablecoin TerraUSD lost its peg to the US dollar. In one day alone, TerraUSD lost $60 billion in value. After that, major crypto lender Celsius suspended withdrawals, citing liquidity problems. The company followed up by filing for bankruptcy.
They were just among the first dominos to topple in the crypto world, and many others soon fell. As a National Research Group (NRG) report about the state of the cryptocurrency industry noted, the market has gone "down over 70% from the highs it reached towards the end of 2021, and many of the most popular coins are trading at less than half of where they were at the beginning of the year."
As the NRG report also notes, the crypto market has undergone "dramatic" corrections before. Is the current crypto winter that different? And more importantly, will crypto winter freeze the budding love affair between entertainment, pro sports and cryptocurrency?
According to NRG, "crypto winter" has affected the public view of cryptocurrency in various ways.
For example, NRG reports that "70% of consumers feel they have at least a 'moderate' understanding of cryptocurrencies." If accurate, that's a notable change from a YouGov survey conducted in June 2021 which found that 69% of Americans agreed with the statement, "I don't really understand cryptocurrency."
On the other hand, at least 61% of people surveyed said they were aware of the "crypto crash" or "crypto winter." It seems the heavy and negative news coverage of crypto winter over the last three months has considerably boosted consumer awareness—of the crashing market.
NRG notes, "This isn't a technological novelty anymore; increasingly, having some knowledge of crypto and how it works is seen as an element of baseline financial literacy."
Even though consumers have been exposed to a large number of crypto news stories, however, NRG reports that few bother to do deeper research. Bitcoin remains the most well-known name, and consumer awareness of other coins like ETH, Dogecoin or even popular meme coin Shiba Inu hasn't increased much since the beginning of 2022. Even with the media's attention to TerraUSD de-pegging from the dollar (arguably one of crypto's most significant events in recent memory), only 7% of consumers are familiar with the term "stablecoin."
Crypto Sponsorships Continue… Mostly
Crypto.com's Al D'Agostino gave a succinct response to dot.LA when we reached out for further comment on the company's association with the Staples Center: "Crypto.com remains fully committed to its sports sponsorships. We are well financed and these are multiyear contracts, which will continue to play a crucial role in our mission to accelerate the world's transition to cryptocurrency."
While the New York Post reported in late June that FTX had backed out of sponsorship negotiations with the Los Angeles Angels, the crypto exchange has taken on new sponsorship obligations with a $210 million naming deal for pro esports team TSM, aka Team SoloMid.
But as recently as August 2, the Voyager cryptocurrency exchange backed out of a multi-year sponsorship deal with the U.S. National Women's Soccer League (NWSL). In addition, the exchange is facing bankruptcy after its CEO made millions at the 2021 peak of the cryptocurrency boom.
In comments accompanying its crypto winter report, NRG's Global Head of Insights, Marlon Cumberbatch, said "that the crypto crash hasn't done much to dampen Americans' enthusiasm toward cryptocurrencies – for investors, the recent crash is just the latest in a long series of ups and downs, rather than the start of a terminal decline."
Cumberbatch also offered advice on how companies as big as pro sports teams and small as local businesses might strategize to survive crypto winter. "Start engaging openly and constructively with policymakers," Cumberbatch said, "continue to invest in educating consumers about the technology and promote practical use cases for crypto…"
Cumberbatch also encouraged better cryptocurrency education for everyone. From the C-suite to the penny crypto investor in the street, people need to understand better what they're getting into. "Recent media coverage has done a lot to increase consumer awareness of crypto," he said, "it's not the same as increasing understanding. It's critical that consumers know enough about the technology to be able to make informed decisions and protect themselves from unnecessary risk."
Cumberbatch did not respond immediately after dot.LA reached out for specific comments about crypto company sponsorships such as the Crypto.com and Staples Center deal.
Where Do We Go From Here?
The NRG report on the general state of crypto did not predict doom and gloom but noted that the crypto landscape "is vast, complex, and constantly in flux."
"More than anything else," the report continued, "recent events in the crypto market have made it clear that there's a need to educate potential investors. Before they buy-in, it's vital that consumers understand the technology on more than just a surface level—and that they know enough about crypto to be able to make informed decisions and protect themselves from unnecessary risk. And today's leading crypto firms will have a pivotal role to play in facilitating that educational journey."
Cryptocurrency exchanges have benefited more from their sponsorships than the sponsored organizations, and at minimum, the crypto winter has put a dent in more multimillion-dollar deals for now. But if the National Research Group's report proves prescient, this may be a temporary lull in cryptocurrency-oriented companies paying big money for widespread name recognition. Crypto.com arena is here to stay…for now. If crypto winter gives way to a crypto spring, we could see more Coinbase stadiums and Bored Ape Yacht Club restaurants soon.