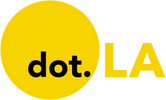 Get in the KNOW
on LA Startups & Tech
X
Gaming
Browse the latest news about Southern California's gaming startups and companies from dot.LA.
Shutterstock
Employees at Activision Blizzard are growing increasingly frustrated with the game publisher's refusal to issue any guidance about how the potential repeal of federal abortion protections could impact workers in its offices across the nation.
Several current Activision Blizzard employees told dot.LA the Santa Monica-based company has refused to communicate with staff about the issue. The employees asked to remain anonymous for fear of losing their jobs.
Activision's alleged failures to protect female employees from being sexually harassed or discriminated against at work has led to a bevy of lawsuits from government watchdogs, current and former workers and the family of one former employee who died by suicide on a company outing five years ago. This is all being sorted out as the "Overwatch" publisher struggles to complete a $69 billion merger with Microsoft.
An Activision spokesperson shared the following statement with dot.LA Thursday: "We are committed to an inclusive environment that is supportive of all of our employees. As a company, providing fair and equitable health care is a top priority, and we will closely monitor developments in the coming weeks and months."
In a May 5 Slack message shared with dot.LA by an Activision employee, Blizzard President Mike Ybarra did address some of his team's concerns. "I realize we are late and I am sorry," Ybarra wrote. "It has been incredibly stressful for Blizzard (and me personally) as we read the news."
Ybarra added in his message that leadership at Blizzard met and discussed the leaked SCOTUS draft early last week and "outlined some actions and we are working with ABK to express our views and requested a path forward."
"These are real time conversations and we're part of a 10,000+ person company and I want to help the broader employees we value and have across organizations. I realize this isn't very helpful but I'm being honest with where we are and what we are discussing across the company," Ybarra's message concluded.
Employees who received Ybarra's message said they felt it was an underwhelming response given that Activision operates offices in several states where abortion is already under attack at the state level, including Arkansas and Texas – where it has a sizable presence of support staff, designers, engineers and producers. One worker said the response from Ybarra only came after employees began asking directly about the issue at work.
"There's been no communication from the top down," said Emily Knief, a senior motion graphics designer who's worked for Activision Blizzard for over 15 years. Knief added there's been "lots of support from within," but nothing from executives yet.
"It's completely irresponsible that they continue to remain silent, as the very lives of their employees hang in the balance," Knief said.
Knief told dot.LA she's seen a shift in messaging in her cumulative decade-plus at Activision Blizzard. She said in the past "we used to get communication internally, sometimes within hours" related to similar issues.
ABetterABK, the workers group that's advocating for change and a company-wide union at Activision, issued a statement Wednesday: "We believe there's never been a more urgent time to support those who rely on that care, not just with words, but actions, and that starts with us standing firm on our positions towards these issues," the group tweeted.
Kate Anderson, a quality assurance tester for Activision working in Minnesota, told dot.LA employees are upset at a lack of communication.
Anderson, who uses gender neutral pronouns, said they'd feel supported if Activision offered to match donations to pro-abortion organizations that employees support, as it's done with past issues. They also noted Activision could offer to cover the costs for going out of state for reproductive care, which Microsoft, Amazon and some smaller gaming firms have already promised.
Earlier this week, game producer Javiera Cordero began keeping a public running thread of studios that have publicly taken a stance on abortion, and the list so far is mostly indie developers – though Bungie, the gaming firm Sony bought for $3.6 billion earlier this year, issued its own statement in support of workers last week.
Two workers who requested to remain anonymous for fear of retaliation told dot.LA they speculated Activision's silence could be a reflection of its conservative leadership.
Last year CEO Bobby Kotick donated at least half a million dollars to Republican super PACs through a secret side company called Norgate, including contributions to a political action committee run by Senate Minority Leader Mitch McConnell, who has said a nationwide ban on abortion "is possible."
In a statement emailed to dot.LA May 13, a spokesman for Kotick disagreed with that assessment.
"The idea that Norgate is 'secret' is preposterous and false. It is a legitimate limited liability corporation lawfully incorporated in the state of Delaware whose records are public," the spokesman said. "Mr. Kotick has donated roughly the same amount to of money to Democrats and Republicans, generally to candidates who share his passion for supporting the country's military veterans and their families."
In a report last December, Activision said 26% of its executives are women. Still, it admitted that last year it lost nearly as many women as it hired because of retirement or resignation.
"The reality is that the C-suite is far divorced from the general ethos of the company at large," Knief said. "There are two companies, really: The C-suite, with what's allowed to be publicly stated, and everyone else, the people that make and support the games... and they are often at complete opposite ends of the spectrum on issues and how we should proceed."
Update, May 18: This story has been updated to reflect additional comment from Activision CEO Bobby Kotick. It has also been updated to more accurately reflect the company's "alleged failures to protect female employees from being sexually harassed or discriminated against at work."
Image courtesy of Shutterstock
Activision Blizzard asked Los Angeles Superior Court to dismiss a discrimination lawsuit filed against it by California's Department of Fair Employment and Housing, arguing the agency overstepped its authority by taking the matter to court.
The DFEH's lawsuit against Activision, filed in July 2021, accuses the Santa Monica-based publisher of "Overwatch" and the blockbuster "Call of Duty" franchise of fostering a "frat boy" culture in the workplace. The suit alleges that Activision permitted frequent drinking during office hours and looked the other way regarding sexual harassment of female employees.
This lawsuit is one of a growing number that pile up around Activision as it tries to finalize its $69 billion merger with Microsoft. The gaming firm's tactic is to now frame the DFEH's lawsuit as frivolous and the result of it meddling in the affairs of another government watchdog, the federal Equal Employment Opportunity Commission.
The EEOC filed its own discrimination lawsuit against Activision in September 2021, though it said it began investigating in 2018.
The EEOC's lawsuit found that Activision Blizzard managers discriminated against and sexually harassed employees who were female or pregnant, and that the company knowingly failed to address the issue. It's similar to several cases brought by private plaintiffs, including a current employee and the family of Kerri Moynihan, a woman who died by suicide at an Activision company outing in 2017.
"We are moving to dismiss the DFEH's Complaint because the agency violated its own rules, acted in bad faith, and undermined its authority to file this lawsuit," Activision said in a statement Wednesday. "Our motion comes just days after we joined the EEOC in opposing the sixth attempt by the DFEH to disrupt the federal settlement reached with the EEOC that already is helping Activision build a better and more inclusive workplace and providing relief and closure to current and former employees."
The DFEH didn't immediately return a request for comment.
In a May 6 filing in Los Angeles Superior Court first viewed by VentureBeat, Activision claimed there was "unprecedented inter-agency friction and government misconduct" afoot beginning in 2018 when the DFEH and EEOC began "overlapping" investigations into the same case.
There's no reason separate federal and state entities can't both make cases against Activision, but Activison's filing claims the DFEH violated ethics by poaching EEOC attorneys and assigning them to their own case against the gaming company, waging a media offensive to try and prevent the case being settled, citing DFEH director Kevin Kish's statements to the Washington Post where he said, "the most common response to harassment is nothing," and argued the DFEH had to "take a look at this."
The EEOC's case was settled in March of this year. The settlement requires Activision to create an $18 million fund to pay out victims of sexual harassment, pregnancy discrimination or sex-based retaliation who've been working at the company from September 2016 onward.
But not everyone felt that the $18 million settlement was just, including victims. The DFEH tried to block it, arguing that Activision could stand to pay far more – especially given that it brought in roughly $395 million in profits last quarter. That was down 36% from the year prior, but still, Activision could afford a heftier payout if it had to.
This is the web version of dot.LA's daily newsletter. Sign up to get the latest news on Southern California's tech, startup and venture capital scene.
Once again, Riot Games is taking a Chinese mobile gaming rival to court over claims that it's illegally copying intellectual property from its popular "League of Legends" franchise.

In recent years, West Los Angeles-based Riot has grown increasingly frustrated with a competing game developer called Moonton, which Riot claims is stealing IP and promotional tactics from "League of Legends" to use in a competing mobile title called "Mobile Legends: Bang Bang."
Last year, Shanghai-based Moonton was acquired for $4 billion by ByteDance. Yes, that ByteDance—the Chinese tech firm that owns video-sharing giant TikTok, whose Culver City offices are not far from Riot's Sawtelle headquarters.
The latest legal spat, now playing out in U.S. District Court for the Central District of California, is part of a larger battle between ByteDance and Tencent—the rival Chinese tech conglomerate that took control of Riot Games in 2015—for control over what's become a lucrative mobile gamer base. According to digital research firm Sensor Tower, games like "Mobile Legends: Bang Bang," which fall into the mobile multiplayer online battle arena (MOBA) category, generated more than $300 million in average monthly revenues globally last year, up 14% from 2020.
In its lawsuit, Riot alleges that Moonton's "Mobile Legends"—which counts 500 million downloads on Android since its release in 2016—rips off the aesthetic, characters and even the title of Riot's "League of Legends" franchise, which was created in 2009. The complaint claims that since 2015, Moonton has engaged in a "deliberate and sustained campaign to free ride on Riot's highly valuable rights" for "League of Legends," calling the situation "blatant copying." Riot actually sued Moonton in the same court in 2017 making the same argument—but a judge dismissed the suit, arguing that it should be heard in China instead. Now, Riot is trying its case again.
This time, Riot is taking issue with Moonton allegedly lifting from its newest "League of Legends" title, "Wild Rift," which was released in the U.S. early last year. "New characters, settings, and objects are regularly copied from 'Wild Rift,'" Riot notes in its new lawsuit, which was filed May 9. "Moonton often copies the modifications and updates, such that both games look and feel highly similar to gamers."
In its complaint, Riot requests that Moonton return any profits it gained in the U.S. from copying its "League of Legends" games. "[Monday]'s filing follows years of serial copying," a Riot spokesperson said in a statement to dot.LA. "This copying must stop."
Representatives for Moonton and ByteDance could not be reached for comment. — Samson Amore