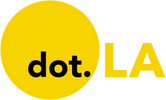 Get in the KNOW  
  on LA Startups & Tech  
X
Gaming
Browse the latest news about Southern California's gaming startups and companies from dot.LA.
Netflix's early efforts to create a business out of mobile gaming are hitting a rough patch.
The company began offering mobile games based on its hit shows like "Stranger Things" or "The Queen's Gambit" last November. Since then it's had a difficult time getting its subscriber base to play the 26 titles currently available.
Less than 1% of Netflix's subscribers are playing its games, according to an Aug. 6 report from CNBC. That's based on data from Apptopia, a third-party site which tracks the usage and growth of mobile apps. According to Apptopia, Netflix games average 1.7 million daily active users. That might not sound shabby, but compared to the streamer's 221 million-strong subscriber base across the globe, it's peanuts.
Netflix declined to share daily active users statistics with dot.LA. According to mobile app tracking database Sensor Tower, Netflix's top two downloaded games are, predictably, both based on "Stranger Things."
"NETFLIX Stranger Things: 1984" had 600,000 downloads last month, Sensor Tower reports, while "Stranger Things 3: O Jogo" was downloaded a half million times. Sensor Tower reports Netflix's games saw 12 million downloads overall last month, but estimated most of those downloads only generated less than $5,000 in revenue.
Sensor Tower reported Netflix's mobile app revenue last month was $22 million; though it's crucial to note that includes its flagship Netflix streaming app, which likely accounts for the bulk of its app-based profits.
A large gap is noticeable when comparing Netflix's recent stats to some of the top local mobile game publishers that have been putting out games for over a decade, like Culver City's Jam City games or Scopely. Per Sensor Tower, all of Jam City's games were downloaded a total of 2 million times last month, but the company squeezed $21 million in revenue out of them. Scopely, meanwhile, had only 800,000 downloads in July—yet those brought in revenues of $54 million.
Perhaps the moral of the story for Netflix is less is more: Instead of pushing ahead with a wide-ranging slate of mobile games that can't capture audiences – crucially, audiences willing to pay for microtransactions that generate revenue from otherwise free phone games – it might find more success with a breakout hit or two that it can iterate on for generations, like Scopely's "Marvel Strike Force," which launched in 2018 and raked in an estimated $9 million alone in June thanks to its play-to-win mechanics.
That said, Netflix's vice president of games Mike Verdu said during a panel discussion in May that he plans to continue adding more games as part of the streamer's monthly subscription. Under Verdu's watch, Netflix will likely keep buying up gaming studios to acquire their content and development teams to push out more "original'' games that will then drive players back to the streamer's shows in-app.
As Verdu said at the same discussion, "We're not trying to convert you, we're not trying to monetize you—we're trying to give you joy and delight to create an experience that will get you to come back."
(Disclosure: Jam City and co-founder Josh Yguado are investors in dot.LA).
This is the web version of dot.LA's daily newsletter. Sign up to get the latest news on Southern California's tech, startup and venture capital scene.
A significant bump in inflation and overall concerns about a coming recession have Americans spending less on just about everything. Last week, we talked about the impact the Great Belt Tightening has had on the streaming industry, but it's also creating headaches for video game manufacturers and publishers. According to the market research firm NPD, overall US consumer spending on video games and related products fell by $1.78 billion in the second quarter of this year, a 13% drop compared to the same period last year.
Sony's software business plummeted by 26% in Q2 vs. 2021, which the company blamed on both a lack of new releases and Americans simply spending less time playing video games than they did a year ago. Microsoft likewise reported that its hardware sales slumped by 11% year-over-year in Q2, along a 6% dive in Xbox content and a 7% decline in overall gaming revenue. (Nintendo won't publish its Q2 numbers until next week, but it's expected to sell slightly fewer Switch consoles than it did last year.)
A report from Ampere Analysis forecasts the entire gaming industry could shrink as much as 1.2% in 2022, down about $188 billion globally. Recession fears, supply chain problems and inflation woes certainly played a role in this, but it's also notable that the industry is coming off of two years of significant growth, as a lot more people stayed indoors and spent more money on home entertainment. Nielsen reported that 82% of global consumers either played video games or watched video game-related content during COVID lockdowns.
Some of this massive growth was always going to prove unsustainable. Once it was safer (or at least presumed safer) to re-enter the world, some of those console dollars were going to back to restaurants, movie theaters, Dave & Busters, laser tag and whatever else people do when they actually go out places.
But that didn't stop a lot of companies from expanding over the last few years, only to now find themselves overextended. Game developers Niantic and Unity have both started cancelling projects and laying off staff to control costs and other companies – including Electronic Arts, Meta, Microsoft and Nvidia – have frozen or downscaled their hiring plans.
And though 2022 opened with the arrival of a string of hotly-anticipated new games – including "Elden Ring" and "Horizon Forbidden West" – pandemic-era delays have impacted the remainder of the year's release calendar, creating something of a drought of must-have new titles.
Still, it's probably too soon to entirely lose hope and gaming has proved largely resilient over the past decade or so. Microsoft and Sony both seem to feel that their hardware and supply chain issues are behind them and 2023 should the return of a stacked new release calendar.
Los Angeles-based publisher Riot Games shows no signs of slowing down, despite the wider industry trends. (The company announced today that its latest "League of Legends" spinoff – the 2D fighting game "Project L" – will be free to play, with only "respectful monetization.") As well, Activision Blizzard reported lower year-over-year earnings and revenue for the second quarter this week, but nonetheless expanded its work force, converting close to 1,100 temporary and contingent employees into full-time workers. The company also acquired "Spellbreak" studio Proletariat and the artificial intelligence company Peltarion over the past quarter, integrating in a number of new staffers from those teams.
While blaming its underwhelming Q2 performance on lower engagement from "Call of Duty" and "World of Warcraft" fans, the company looked ahead to new releases in the coming months from both franchises – including "Call of Duty: Modern Warfare II," "World of Warcraft: Wrath of the Lich King Classic"–along with the high-profile sequel "Overwatch 2."
Activision Blizzard, of course, is also preparing more generally for a potential merger with Microsoft, initially announced back in January, while also fending off a string of lawsuits relating to alleged sexual harassment and toxic workplace culture. Which just reinforces how multi-faceted these situations can become and how difficult it can be to make predictions about this particular wing of the technology business, regardless of the current economic climate..— Lon Harris

Photo courtesy of Jadu
With plans to sell thousands of NFT avatars, augmented reality (AR) startup Jadu is betting gamers will want to own and invest in personal video game characters.
At the end of August, the Los Angeles-based company will sell 11,111 robot avatars, called AVAs, which can be used as playable characters on Jadu's upcoming mobile app. The NFTs, or non-fungible tokens, will also come with commercial rights, meaning holders could—hypothetically—slap a character's likeness on a t-shirt and sell it.
The avatar sale is the latest step in Jadu's quest to build an AR gaming platform that lets players roam the real world with their NFT avatars. The startup raised a $36 million Series A round in May to work on the concept.
NFTs are digital assets that can have their ownership and authenticity verified using blockchain technology. The much-hyped tech has been most commonly applied to digital art and collectibles, but gaming companies have also tried integrating NFTs into their virtual worlds. That has given gamers unique digital items to play with, while giving gaming companies a new revenue stream. In the future, avatar accessories could potentially be transferred from one game to another, too.
This idea has faced significant backlash. Some gamers and developers call NFTs in gaming exploitative and unfair, and Microsoft's "Minecraft" recently announced it would no longer allow NFTs to integrate with the game. Microsoft subsidiary Mojang described NFTs as "digital ownership based on scarcity and exclusion."
In an interview with Venture Beat, Jadu founder and CEO Asad J. Malik said he "completely agree[s] with the gamer community's critique of NFTs."
"We are not a traditional gaming company," Malik told the news outlet. "We are fundamentally an AR company and our mission is always to bring new forms of AR to the people in ways that are very experiential and immersive. We are about building forms of AR that haven't existed before."
Jadu has been developing an AR mobile app that connects to players' Ethereum (ETH) wallets, letting them turn 3D animated NFTs into playable avatars. The app can integrate avatars from NFT collections such as CyberKongz and FLUFs.
Jadu has also sold avatar accessories like jetpacks and hoverboards as NFTs. The startup earned more than $5 million from initial NFT sales, Malik previously told dot.LA, and collects a 5% commission on the roughly $25 million in secondary sales those NFTs have done to date on platforms like OpenSea.
The company's own avatars will be up for sale on Aug. 30, for 0.222 ETH, or about $365 at press time. All of the proceeds will go toward a "community treasury" aimed at expanding Jadu's IP. The treasury, governed by Jadu AVA holders, will fund member events and projects, such as movies or music videos using their NFT characters.