office hours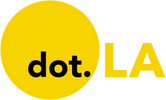 Get in the KNOW
on LA Startups & Tech
X
office hours
Image courtesy of ZipRecruiter
On this episode of Office Hours, host Spencer Rascoff talked with ZipRecruiter CEO and founder Ian Siegel about how he built his company, the lessons he's learned along the way and how he's seen the pandemic drastically reshape the job market—probably for good.
Siegel moved to L.A. to be a writer in Hollywood. But he quickly realized he hated it. Instead, he moved into the fledgling online division at Warner Bros., From there, he found himself working at a series of VC-backed startups that became successful. As a result, he became known in the industry as an expert in taking online businesses that had plateaued and figuring out a way to help them grow. He said he hated every minute of it.
"What you are in that situation is you're an agent of change. And what I learned is you can be good at that, but no one likes you because everybody fears change."
Instead, Siegel worked up the courage to start his own business.
"Why do I let people pay me such a small amount of money to turn around these businesses?," he asked himself. "If I'm so good at this, why don't I just start my own and build it right from the very beginning. And that's what ultimately gave me the conviction to go launch ZipRecruiter."
His time working at young startups too small to have their own HR departments gave Siegel the idea. After posting the same job position across multiple websites and printing out every single resume submitted, he realized he was facing a problem technology is built to solve.
"I just wanted a magic button that I could push. And it would send a job to all job boards at once, and then all the candidates from all those different sites would go into one easy to review list. That's exactly what we built with the first version of ZipRecruiter," said Siegel.
Over time, ZipRecruiter's mission has changed, he said, from a company aimed at solving a single pain point to a company trying to reinvent how the labor market functions. That, he added, is orders of magnitude more difficult, because "you are retraining America or potentially the world on a new way to do something."
"And now you are knife fighting in the jungle, you are trailblazing," he added. "I don't worry about how anybody in the current ecosystem operates. I'm truly fundamentally trying to change the labor market in the United States right now."
Siegel said he's seen the job market drastically change over the past couple years, as the pandemic accelerated the move to remote work and hybrid and remote positions surged. Fewer than 2% of jobs on ZipRecruiter had the words "remote" in them before COVID-19 stuck. Now, 60% of applicants say they're seeking remote or hybrid work, and 12% of the jobs listed on the site offer a remote option—and that number is growing.
That reality has changed how he runs his own business.
"What I've done at ZipRecruiter is accept change," Siegel said. "We are fully embracing remote. I believe remote is not only here to stay, it's a huge benefit."
That, he says, is because employees and employers both save time on driving and grooming. They save money on gas and parking. The office, he added, will still have a purpose, but it will probably be more for building culture, and less for work.
"It'll be a much smaller space entirely designed around fun," he said. "No one will ever go in there every day purely for the purpose of doing their job, probably ever again."
One of the lessons Siegel said he's learned as a serial entrepreneur is to make sure the work you pick is meaningful to you.
"It turns out every business takes the same amount of time, which is all your time," he said. "So be thoughtful about how you spend it. Pick work that's meaningful for you. Pick work that has scale opportunity to it and that you're going to be excited to go into every day."
Want to hear more episodes? Subscribe to Office Hours on Stitcher, Apple Podcasts, Spotify, iHeart Radio or wherever you get your podcasts.
dot.LA Engagement Fellow Joshua Letona contributed to this post.
From Your Site Articles
Related Articles Around the Web
Image courtesy of the city of Austin
On this episode of Office Hours, Austin Texas Mayor Steven Adler talks about why its 'weirdness' is key to the city of Austin's success. He also talked about how governance differs from running a business, and where he sees potential pitfalls ahead.
Office Hours host Spencer Rascoff interviewed Mayor Adler at the Milken Institute Global Conference on May 2, 2022. Adler is the 58th mayor of Austin, Texas—a city that, along with L.A., has grown into a thriving hub of tech startups over the past two decades.

Adler said he's witnessed the growth first hand over the past 10 years, as it became the fastest-growing metropolitan area in the country. Beyond being a friendly city, he said Austin has always been an entrepreneurial and innovative place.
"Most cities in the world, you try something, you fail; it's hard to have access to the capital the second time," said Adler. "In Austin, the civic folk heroes are the people that tried something and it didn't quite work out and they worked on it until it did."
That propensity for taking risks has been a part of the city's maverick identity and the underlying meaning of its motto: "Keep Austin Weird."
As the business community grows and housing costs go up, Adler said it's crucial that the city continues to bring in new people and ideas without losing the artists who helped make it an innovative place.
"That's our existential challenge right now," he said. "We want to be a city that continues to create art everywhere. And when we look at other cities that [were] earlier on the path that we're on right now, they evolved into cities that consumed massive quantities of art, but stopped creating art."
Like Los Angeles and San Francisco, Austin faces a growing homelessness problem. Adler said he's asked the leaders of other cities struggling with the issue what they would have done earlier–had they known what was coming. At the moment, he said, his city has been grappling with whether to invest in long-term, permanent housing or short-term triage solutions. The answer, he said, is to do both.
"I think it's really clear from watching cities that unless you do both, unless you do the entire spectrum, then it is going to fail, you actually need the system. And that's what we're setting up in Austin right now."
Want to hear more episodes? Subscribe to Office Hours on Stitcher, Apple Podcasts, Spotify, iHeart Radio or wherever you get your podcasts.
dot.LA Engagement Fellow Joshua Letona contributed to this post.
From Your Site Articles
Related Articles Around the Web
Courtesy of Uma Subramanian.
Uma Subramanian says she found her great love in life at 9 years old, with a trip to Space Camp. Since then, she has been fascinated with everything that flies.
On this episode of Office Hours, Subramanian, now the CEO of Aero Technologies, talks about her unique path in aviation and her plans to build and grow a luxury aviation company.
Subramanian got her degree in aerospace engineering and began her career working for NASA. After a couple of years working in aerospace at a time when the space race wasn't much of a national priority, she decided to take a detour to business school.

"I came from a very engineering-heavy business and a very engineering-heavy background. So I knew a lot about space rocket propulsion jets, like how do you make that fly? But I didn't really know how the world works," said Subramanian.
Going to business school was an eye opening experience she said, providing her with "a spectacular way to make sense of the world in a very compressed period of time."
After stints working for Rolls Royce and becoming general manager for TaskRabbit's European arm, where said he went from selling jet airlines to airplanes to organizing gardening groups, Subramanian returned to her fundamental love: aviation. Through an incubator run by Airbus, Subramanian found herself working at Voom, a company focused on making helicopter trips accessible and affordable to urban markets.
"So that was my first real kind of CEO entrepreneurial job. And the goal was basically to make urban air mobility real," said Subramanian.
It wouldn't be the last time Subramanian would lead a company on the edge of aviation.
She joined Aero Technologies in 2019, an airline and aviation company that aims to heighten the flying experience to be an event in itself. Aero is focused on wealthier customers and focuses on routes that include going from Los Angeles to Los Cabos or Aspen to San Francisco.
"There are routes all over the US that are similar to this where there's a high concentration of people, a steady state of people kind of going back and forth, supplemented by the vacation travelers," said Subramanian.
She sees the company's mission as building a luxury brand in the aviation space. For Subramanian that means building a brand that resonates with the traveler beyond the basic service of flying.
"We're really building a brand that is much more than just air travel. Air travel happens to be the thing we provide, but we're offering a lot of other services for the customer," said Subramanian.
Want to hear more episodes? Subscribe to Office Hours on Stitcher, Apple Podcasts, Spotify, iHeart Radio or wherever you get your podcasts.
dot.LA Engagement Fellow Joshua Letona contributed to this post.
From Your Site Articles
Related Articles Around the Web