first resonance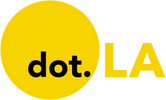 Get in the KNOW
on LA Startups & Tech
X
first resonance
Illustration by Ian Hurley
In Los Angeles—like the startup environment at large—venture funding and valuations skyrocketed in 2021, even as the coronavirus pandemic continued to surge and supply chain issues rattled the economy. The result was a startup ecosystem that continued to build on its momentum, with no shortage of companies raising private capital at billion-dollar-plus unicorn valuations.

In order to gauge the local startup scene and who's leading the proverbial pack, we asked more than 30 leading L.A.-based investors for their take on the hottest firms in the region. They responded with more than two dozen venture-backed companies; three startups, in particular, rose above the rest as repeat nominees, while we've organized the rest by their amount of capital raised as of January, according to data from PitchBook. (We also asked VCs not to pick any of their own portfolio companies, and vetted the list to ensure they stuck to that rule.)
Without further ado, here are the 26 L.A. startups that VCs have their eyes on in 2022.
Led by a former SpaceX engineer, First Resonance makes software for aerospace and electric car makers to manage their inventory, supply chain and manufacturing process.
Over the last year, the company has seen revenue shoot up 500% year-over-year and their customer base has doubled, according to the startup. This week, it raised a $14 million Series A to build out its flagship platform, ION.
CEO and co-founder Karan Talati wouldn't share specific revenue figures but said two of the companies it works with, Santa Cruz-based Joby Aviation and Alameda-based Astra, went public over the last year which accelerated their demand for his company's products.
"As their needs and their companies grow, our factory operating system is keeping up with them and growing into new needs," Talati said.
While the three-year old company was originally created to service aerospace manufacturers, Talati and the team decided to target manufacturing across several industries in order to maximize its revenue potential.
"What all these companies have in common is some of these trends of electrification of moving towards (3D printing), to having kind of cyber-physical systems," he said.
First Resonance's team has grown from seven full-time employees earlier this year to 20 now, and there's plans to hire more engineers. The company is based in Downtown LA but continues to work remotely during the pandemic.
Some of the changes coming to the ION platform will include tools to help manufacturing plants manage their supply chains, including allowing them to track inventory, parts purchasing and receipts. ION also has a function that can analyze these and other supply chain data to give builders a forecast of what they need to do in order to meet deadlines.
First Resonance has raised $19.3 million since its 2018 launch following this round. The Series A was led by new investor Craft Ventures, a heavy-hitting VC firm based in San Francisco. Craft Ventures has invested in and sold companies including Dapper Collectives (Brud), Bird, CloudKitchens, financing platform Affirm and Airbnb. The firm was also an early investor in SpaceX, where Talati worked as an engineer for three years. Existing investors Wavemaker Partners, Fika Ventures, Stage VP and Blue Bear Capital, which led First Resonance's $3.5 million seed round in February, also participated in this round.

Talati said First Resonance isn't targeting an IPO or sale any time soon, but said Craft is an important new backer because "they have an investment in a fast-scaling software-as-a-service business" like First Resonance.
From Your Site Articles
Related Articles Around the Web
A work collaboration and inventory management software for aerospace manufacturers — including rocket-part maker Phase Four — First Resonance is poised to take off.

The startup raised a $3.5 million Series A on Wednesday, and will use the funding to expand its footprint in Los Angeles.
Eventually, the downtown-based company wants to be the software behind a new wave of mobility, from jetpacks to air taxis.
First Resonance initially targeted aerospace companies, but has since expanded to other industries, including automotive and robotics. CEO Karan Talati said the company eventually plans to help build air taxis.
"We're bringing on companies even right now that start to get into the kind of blurry lines of what the future of mobility looks like," Talati said.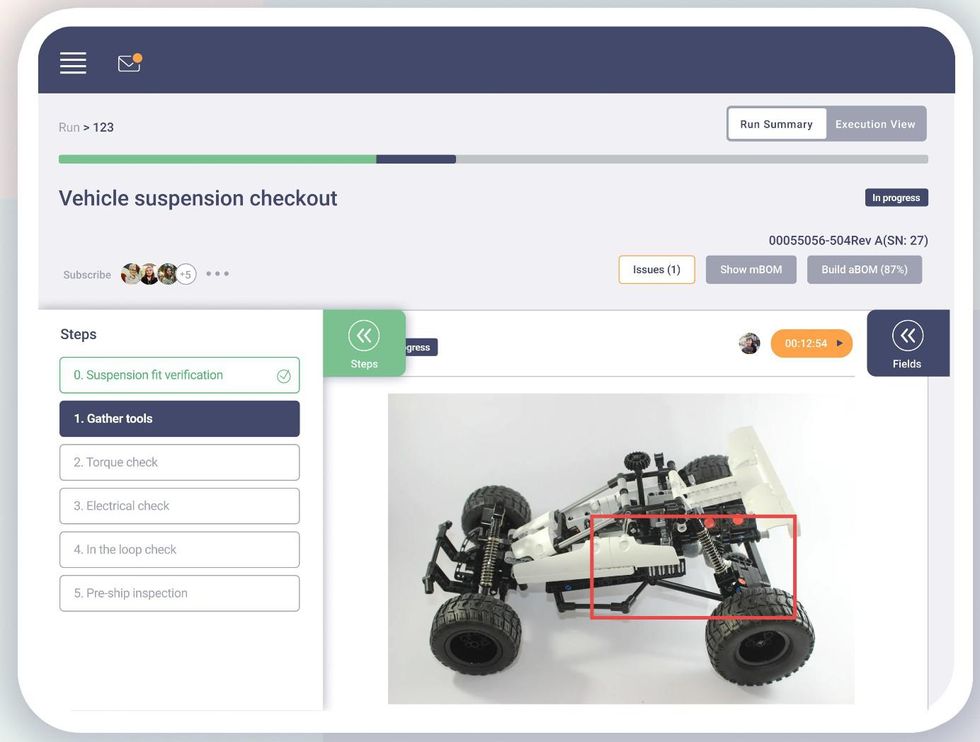 A screenshot of First Resonance's inventory management software.
The new round of funding will allow the company to double — "if not triple" — its headcount by the end of this quarter and develop its main product, the Ion factory management software, which allows manufacturers to automate and streamline operations.

The funding round was led by Blue Bear Capital, a Beverly Hills-based venture capital firm that looks to invest in automation, artificial intelligence and the industrialization of renewable energy.
First Resonance has now raised a total of $5.3 million since its 2018 launch.
The startup began working remotely last March. Its six-person team is made up of engineers that come from top manufacturers in town including SpaceX, Toyota and NASA.
Blue Bear Capital partners Ernst Sack and Vaughn Blake decided to invest in First Resonance because they saw the long-tail potential for First Resonance's software as the market for electric cars soar and the space market expands.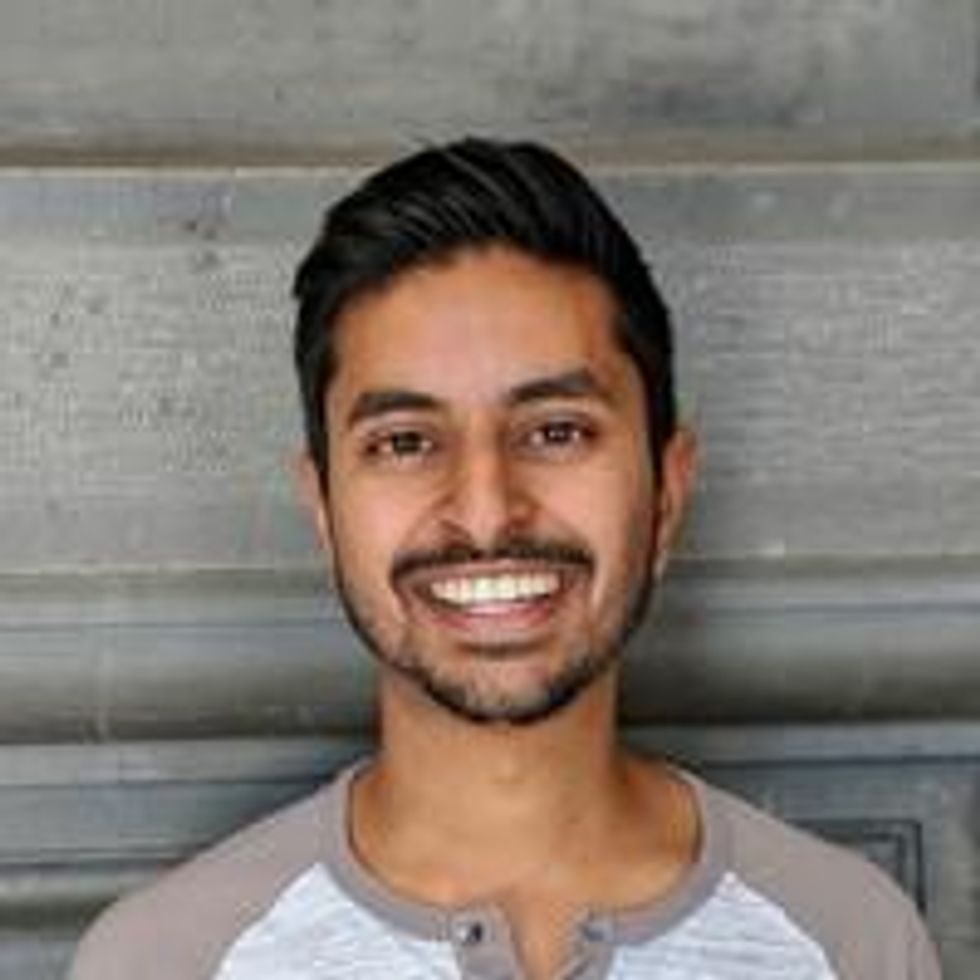 First Resonance CEO Karan Talati
Manufacturing in both of those areas requires a complex set of processes.
"At the global level, the revolution of next-gen manufacturing is critical to solving the climate and mobility challenges that we'll be facing in the years ahead," Blake said. "First Resonance' software ignites that revolution by enabling the manufacturing workflows required to electrify transport, reach orbit and propel satellites."
The software lets factories automate their manufacturing and manage their supply chains, freeing up more time for engineers to focus on futuristic designs, Talati said. It also uses data visualization and analytics to help builders troubleshoot design issues.
First Resonance is already backed by notable firms including Santa Monica-based Wavemaker Partners and Westwood-based Fika Ventures, but Blue Bear has a foothold in Texas, where aerospace activity and manufacturing are exploding, giving it an edge over other firms. Elon Musk has reportedly moved to Austin, and some of SpaceX's manufacturing has migrated to Boca Chica Village in Texas.
"It's been really great [to access] new customer acquisition or networks, with their extended team in San Francisco as well as Texas," Talati said, noting at First Resonance has plans to expand far beyond Los Angeles' borders.
From Your Site Articles
Related Articles Around the Web